A long-awaited Pentagon investigation into the deadly attack in August 2021 at Hamid Karzai International Airport in Kabul, which killed 13 US service members and at least 170 Afghans, found a single suicide bomber evaded security checkpoints before detonating at the Abbey Gate.
Top military officials unveiled the findings of the investigation Friday, Feb. 4, in a press conference.
A lone member of the Islamic State group's Afghanistan affiliate, ISIS-K, detonated a suicide vest packed with ball bearings on Aug. 26, 2021, creating a scene of chaos, death, and destruction as US forces worked to evacuate thousands of terrified Afghans, officials said. Leading up to the bombing, US forces on the ground had told crowds how to bypass the Taliban checkpoints to access the Abbey gate.
The investigation found the bomber had also capitalized on the alternate routes, Pentagon officials said.
"Based upon our investigation, at the tactical level this was not preventable," Brig. Gen. Lance Curtis said, adding that military leaders on the ground followed proper security measures.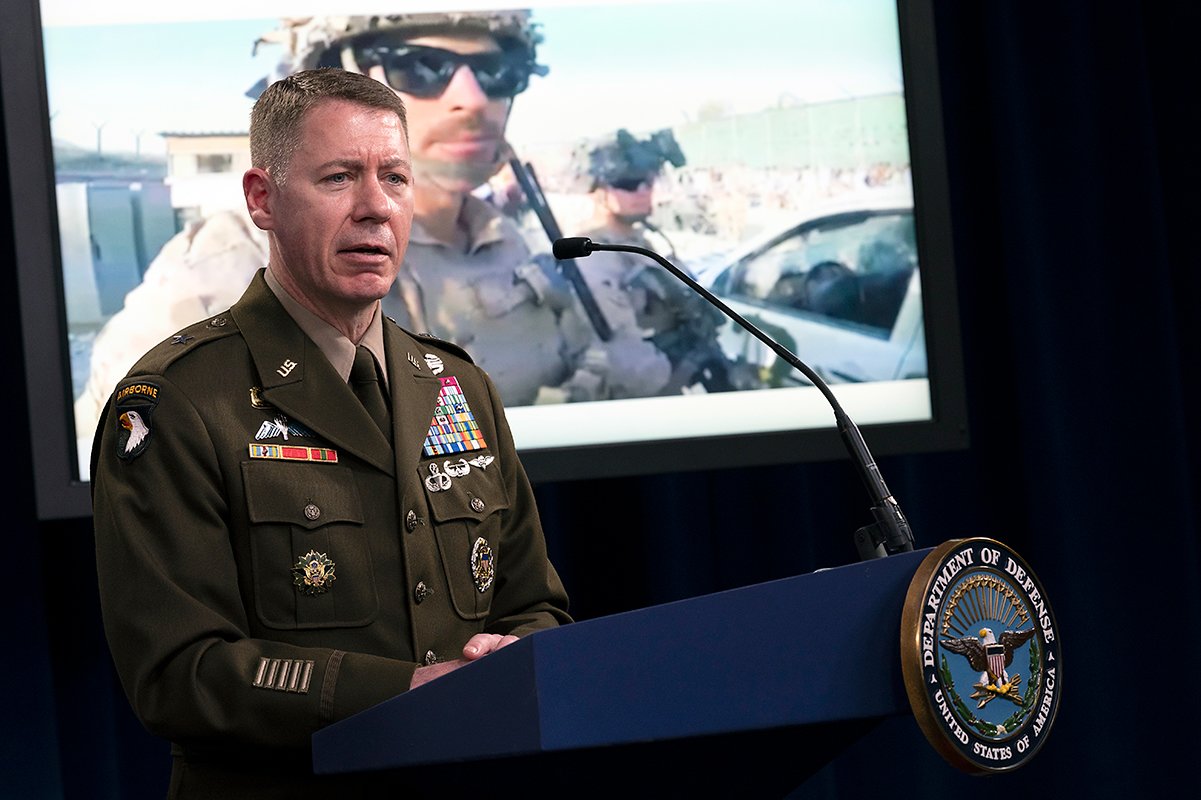 After the bomb detonated, however, there was no follow-up attack by gunmen, as the Pentagon had previously thought. Gunfire after the blast was determined to have been warning shots fired by US and British troops, allegedly without hitting a single Afghan citizen, and what medical teams initially thought were bullet wounds turned out to be evidence of the ball bearings, which leave similar entry wounds, according to the Pentagon.
"The best information we had in the immediate aftermath of the attack indicated it was a complex attack by both a suicide bomber and an ISIS-K gunman," Marine Gen. Kenneth McKenzie Jr., head of US Central Command, said. "We now know that the explosively fired ball bearings caused wounds that look like gunshots."
However, an investigative report conducted by ProPublica and Alive in Afghanistan published before the Pentagon's briefing argues otherwise.
That report cited an interview with a senior surgeon who treated the wounded civilians in Kabul. According to Dr. Mir Abdul Azim, who has more than 15 years of experience in the emergency room, his patients did have evidence of gunshot wounds, despite the lack of bullets pulled from bodies. The Pentagon's investigation has not been made available to the public, and Coffee or Die Magazine has not reviewed the findings.
Read Next: