Less than 11 hours after a gunman wearing a gas mask detonated a smoke bomb on a packed subway train into Manhattan and blasted away at passengers, city officials Tuesday evening named a "person of interest" possibly connected to the case.
Authorities say they want to interview a 62-year-old Philadelphia man, Frank R. James, although they haven't named him as the suspected shooter behind the 8:24 a.m. attack on the N-line train at the 36th Street station in Brooklyn. That's where the D, N, and R lines come together in the Sunset Park section of the borough.
"We are truly fortunate that this was not significantly worse than it is," New York City Police Commissioner Keechant Sewell told reporters Tuesday evening.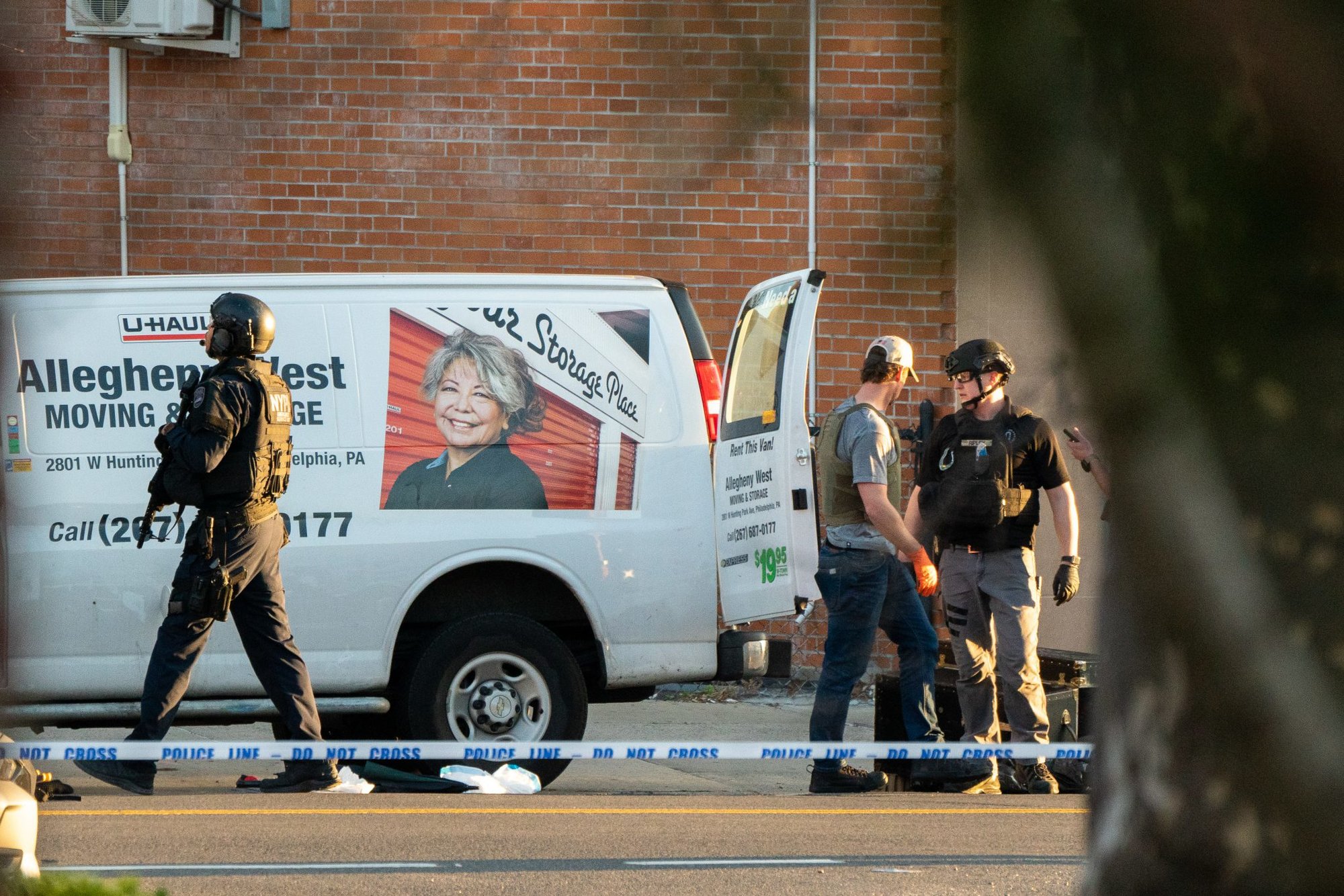 Investigators believe the shooter detonated two smoke canisters in the train as it approached the station and then fired at least 33 rounds at commuters while the subway slowed to a stop.
They say 10 people were wounded by gunfire and 13 more were treated for smoke inhalation or injuries incurred while they tried to escape the bedlam in the station. No injury is considered life-threatening.
"Clearly this individual boarded the train and was intent on violence," Sewell said.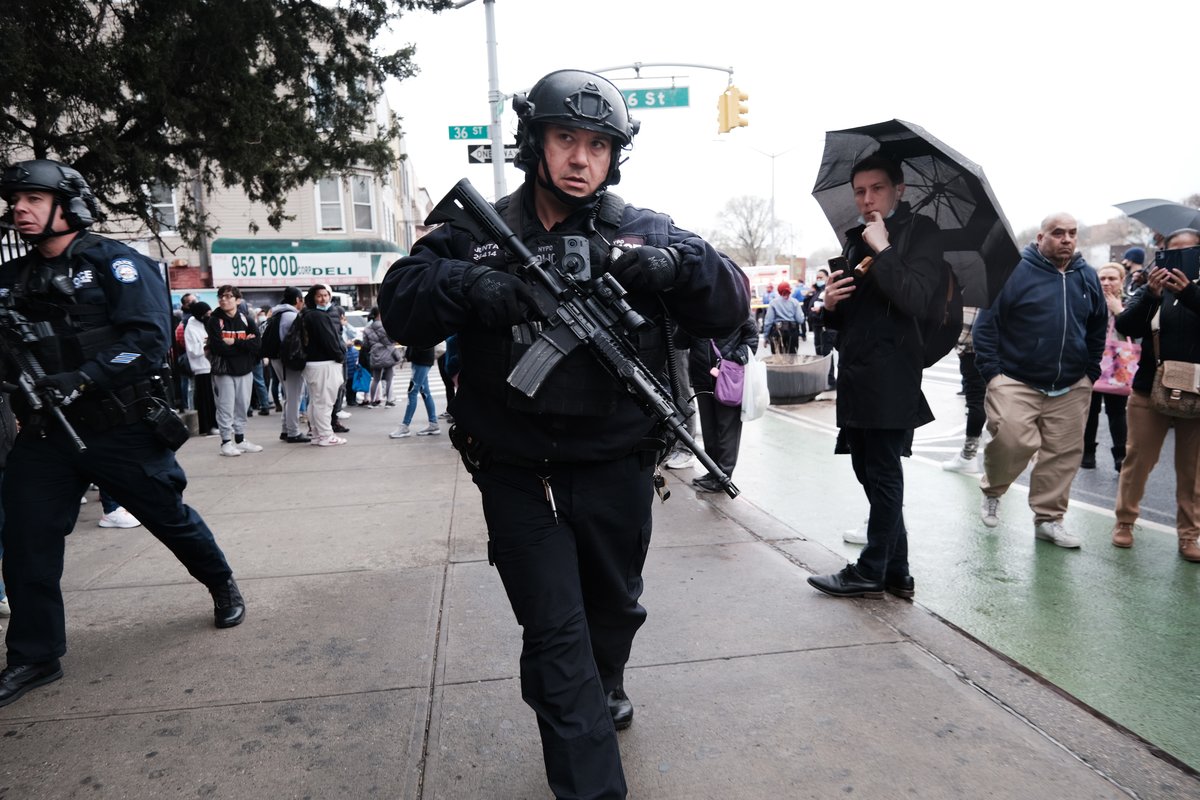 Police recovered a Glock 17 9 mm semi-automatic pistol, three extended magazines, a tank believed to contain gasoline, fireworks, a small fuse, two undetonated smoke bombs, a U-Haul truck key, and a hatchet.
Officers searched a U-Haul truck parked near West 4th Street and Kings Highway in Brooklyn. They suspect the person of interest, James, rented the vehicle.
Authorities are offering a $50,000 reward for any information that helps lead to the arrest of the shooter.
The case is being investigated by the New York City Police Department, the FBI, and the Bureau of Alcohol, Tobacco, Firearms and Explosives.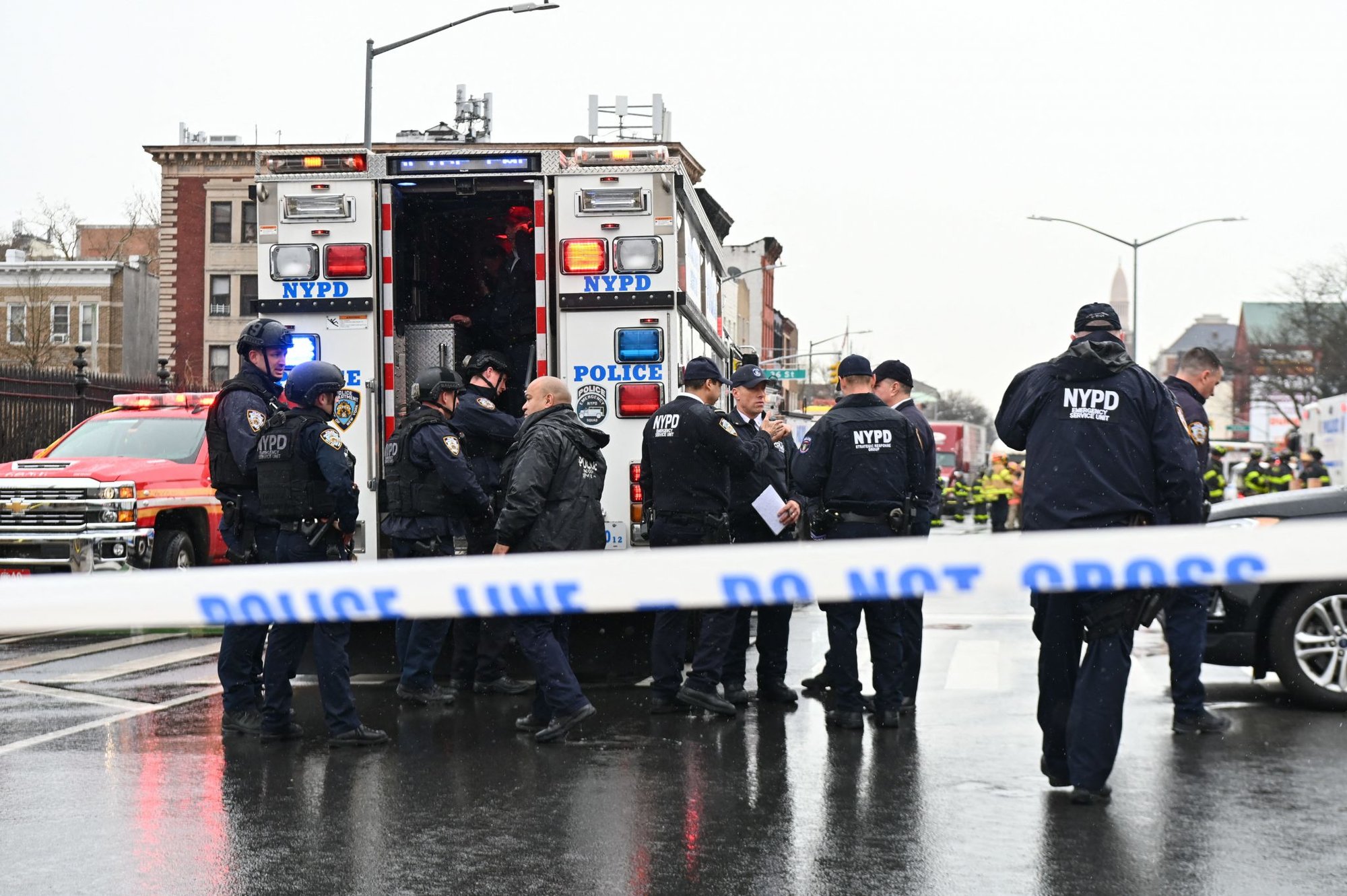 A YouTube channel believed to be linked to James contains 399 bizarre and rambling videos, many of them peppered with expletives and comments about violence, current events, mental health care, the devil, and various elected officials in New York and other places.
They appear to have been recorded over the past three years, the most recent addition uploaded on Monday.
Read Next: DEA: 'Mass-Overdose Events' Caused by Fentanyl Are Sweeping US