The "forgotten conflict" of Russia's invasion of Ukraine combines the trench warfare of World War I with modern drone attacks, according to Coffee or Die Magazine's Nolan Peterson, who joined CNN host Michael Holmes Thursday, Nov. 11, to discuss the war.
Peterson, a senior editor for Coffee or Die, is based in Kyiv, Ukraine, and has embedded on the front lines of the Ukraine-Russia conflict multiple times since 2014, including with Ukrainian troops during the summer and this fall.
Video below of Nolan Peterson speaking with CNN's Michael Holmes.
"Europe is at its most dangerous moment since Russia's 2014 seizure of Crimea and the invasion of Ukraine's eastern Donbas region," Peterson told Holmes, referring to Russia's 2014 unconventional warfare operation in Ukraine's eastern Donbas region. Peterson spent a week in October with Ukrainian forces in the Donbas. Those troops remain in an uneasy stalemate with Russian forces, strategically stuck in place but engaged in active tactical warfare almost every day.
"After seven years, the war isn't over," Peterson said. "There's still daily shelling, sniper fire taking lives, and small weaponized drones to drop hand grenades or small mines to take out soldiers one by one."
In some places, Peterson found, Russian and Ukrainian forces were as far as 2 kilometers apart, while others were "close enough to trade verbal insults." He visited one unit that was dug in 50 meters from Russian troops.
In recent weeks, Peterson told CNN, the region has heated up further, with Russia stoking the flames. Next to Ukraine, Belarus — with clear Russian backing — has moved thousands of refugees from Iraq to its borders with Poland, Latvia, and Lithuania with false claims of easy passage to European Union countries. As a result, those nations now must contend with turning back the flow of would-be immigrants, even as Russian-backed forces stake out strategic gains.
The strategy, Peterson said, was also aimed at dragging the Western nations of the EU into the conflict or at least creating division among them.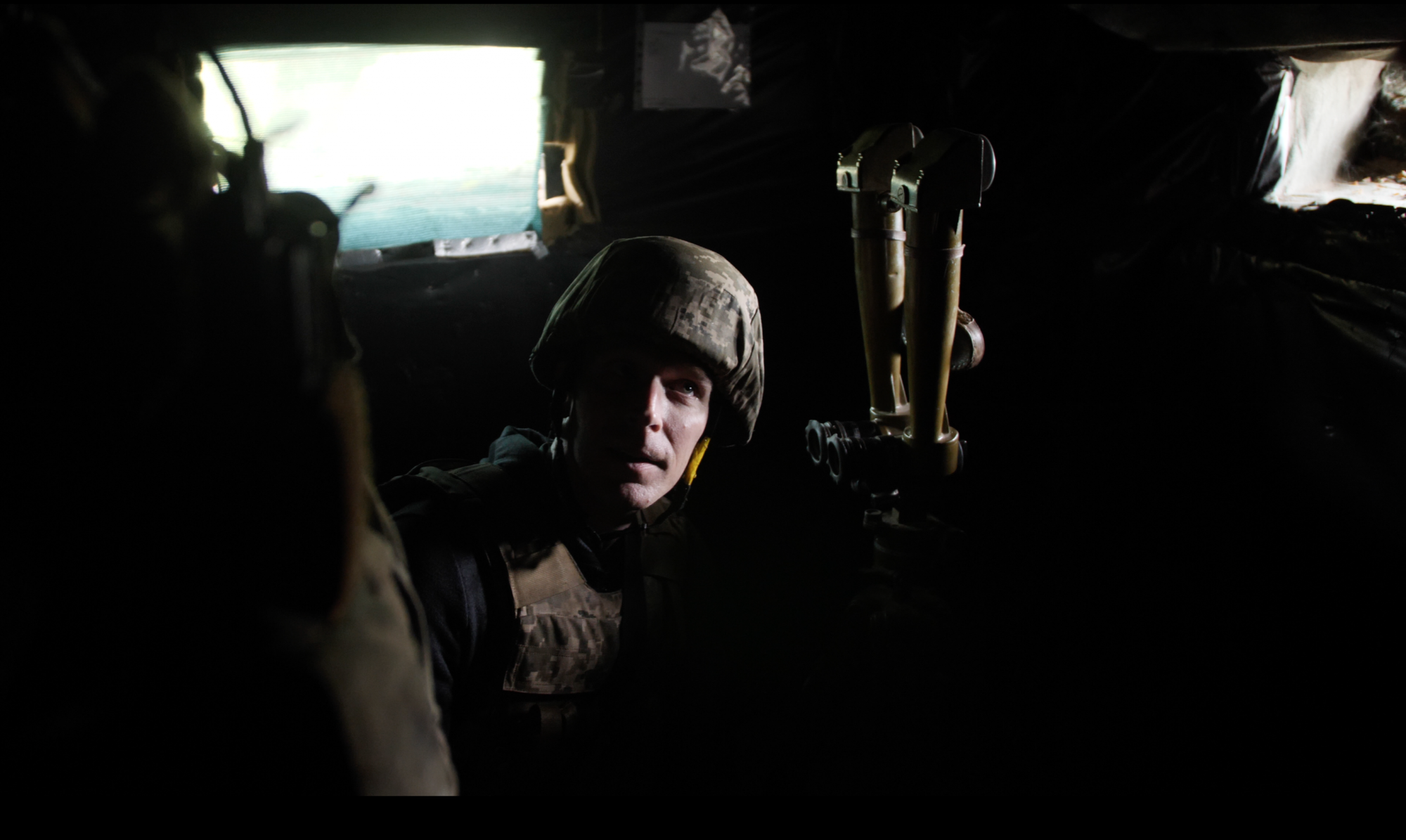 Belarus, Peterson said, was trying "to exert blackmail on the EU to lift sanctions by bringing these refugees to border area and creating this crisis."
In a "not-too-subtle message to NATO," Peterson said, Russian warplanes have flown training sorties over Belarus in recent weeks as well.
The real danger of the conflict, Peterson said, was that it had lost the attention of Western Europe, allowing Russia to ratchet up the tension on the ground. With just a spark, the simmering conflict could flare into a regional or even continental war.
"There is potential for unanticipated escalation with Ukraine," Peterson said. "All together, this signals that this could be the precursor in the weeks or months to come for an actual military operation to escalate the war in the Donbas."
Read Next: