Logistics Specialist 2nd Class Jonathan Bartlett has been in the Navy for seven years, and he thought he was a pretty good petty officer. He served with the sea service's daredevil aerial acrobats, the Blue Angels, and now he's supporting explosive ordnance disposal teams in Virginia.
So he's a little puzzled about why the Navy's top personnel officer, Vice Adm. John B. Nowell Jr., wants to boot him and most of the other 5,360 sailors who haven't received the COVID-19 vaccine.
"We're patriots," Bartlett, 26, told Coffee or Die Magazine. "We're standing up for our rights."
And a key right enshrined in the Constitution, statute, and Navy regulations and traditions, is that every sailor is afforded due process of law. But the Navy wants personnel to waive that right to garner coveted honorable discharges.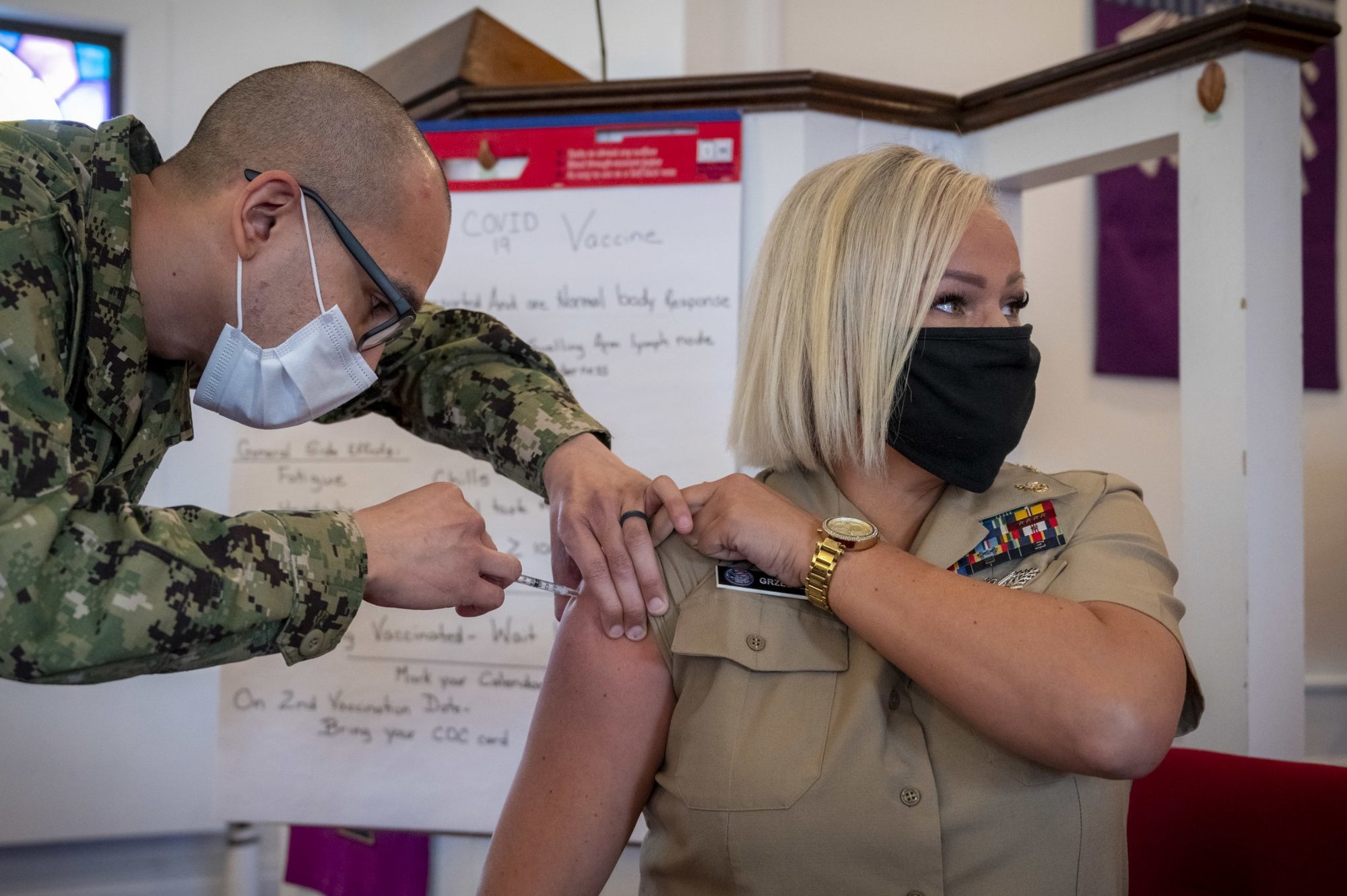 Bartlett and other sailors point to the Navy's contradictory regulations on this subject. They say the Navy's new mandate for disposing of COVID-19 refuseniks — NAVADMIN 283/21 — conflicts with MILPERSMAN 1910-302.
NAVADMIN 283/21 states sailors like Bartlett with more than six years of service will be booted from the service with a general under honorable conditions discharge, unless they agree to waive their due process rights to review by administrative separation boards or boards of inquiry.
Then they'll get honorable discharges, barring "additional misconduct or unique circumstances."
But MILPERSMAN 1910-302 tells commanders that a sailor's discharge generally "will be based upon the member's total performance of duty and conduct during the current enlistment," unless there's a "single incident" that's so terrible it downgrades the characterization.
The regulation doesn't specify whether declining the COVID-19 vaccine on medical or religious grounds would trigger an adverse discharge.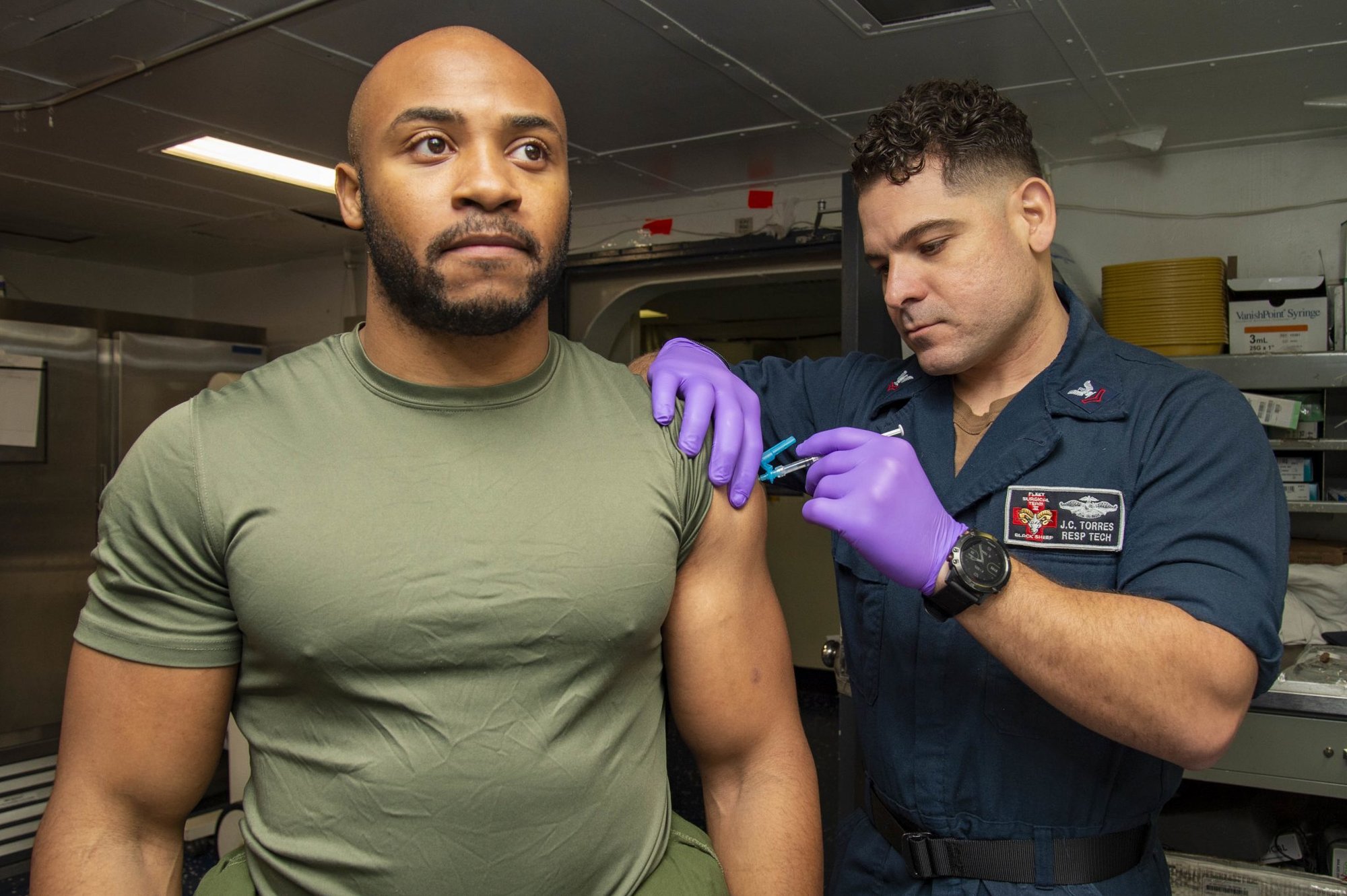 This apparent contradiction in the regs has left sailors to ask whether they're in the bizarro world of Navy personnel policies. A sailor who has served honorably will be administratively discharged with a general characterization; a peer who hasn't served with honor will get an honorable discharge merely by waiving due process rights.
And what will sailors do if they take the honorable discharge deal and the Navy tacks the dreaded RE-4 reenlistment code to it? That subtle black mark tells future recruiters and potential employers that despite the honorable discharge, the sailor isn't welcome back in the military, even with a waiver.
Bartlett, the logistics specialist, moonlights as a real estate agent and was considering joining a Navy Reserve unit when he exits active-duty service. RE-4 will block that.
"That's b.s.," Bartlett said. "I've given nothing but honorable service and I'd like to keep serving."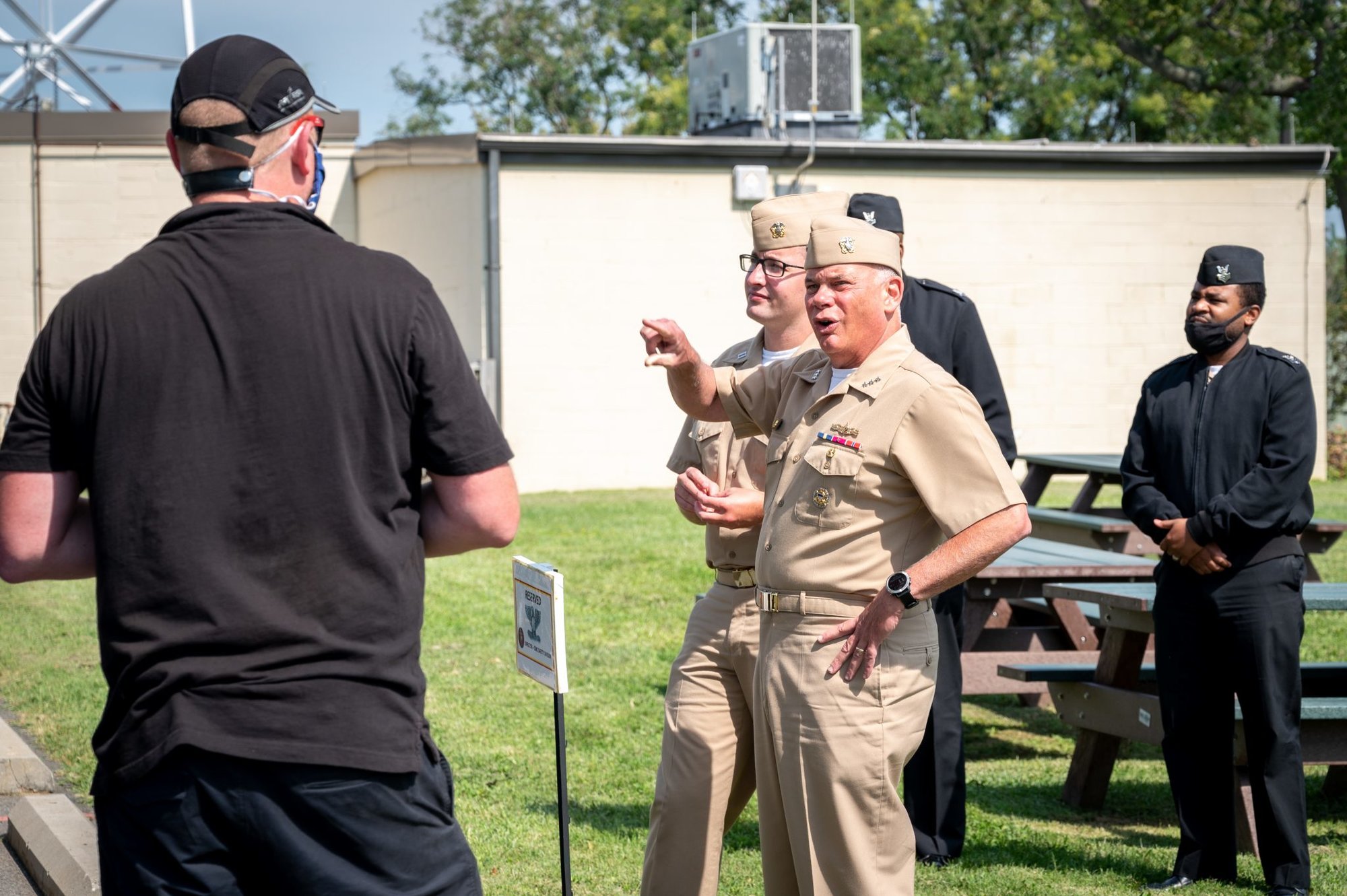 Bartlett's pro bono attorney in Texas, Brian Ferguson, tried to get clarification on the Navy's HR policies by shooting the chief of naval personnel an email. To Ferguson, the Navy's NAVADMIN 283/21 appears "arbitrary" and "capricious."
And under federal statute, that could make NAVADMIN 283/21 unlawful and unenforceable.
Nowell never responded to Ferguson. And when Coffee or Die tried to follow up with Nowell's command about these issues, no one responded to the magazine's messages.
On Dec. 22, however, Nowell's legal counsel got back to Ferguson.
"I understand the objection you raise below, and you remain free to levy this argument in any and all future forums from which you seek redress, to include administrative hearing boards, boards of inquiry, the Board for Correction of Naval Records or other civil/administrative bodies," Capt. Phillip A. Chockley wrote. "However, at this time, you should anticipate no additional action or response from the Chief of Naval Personnel."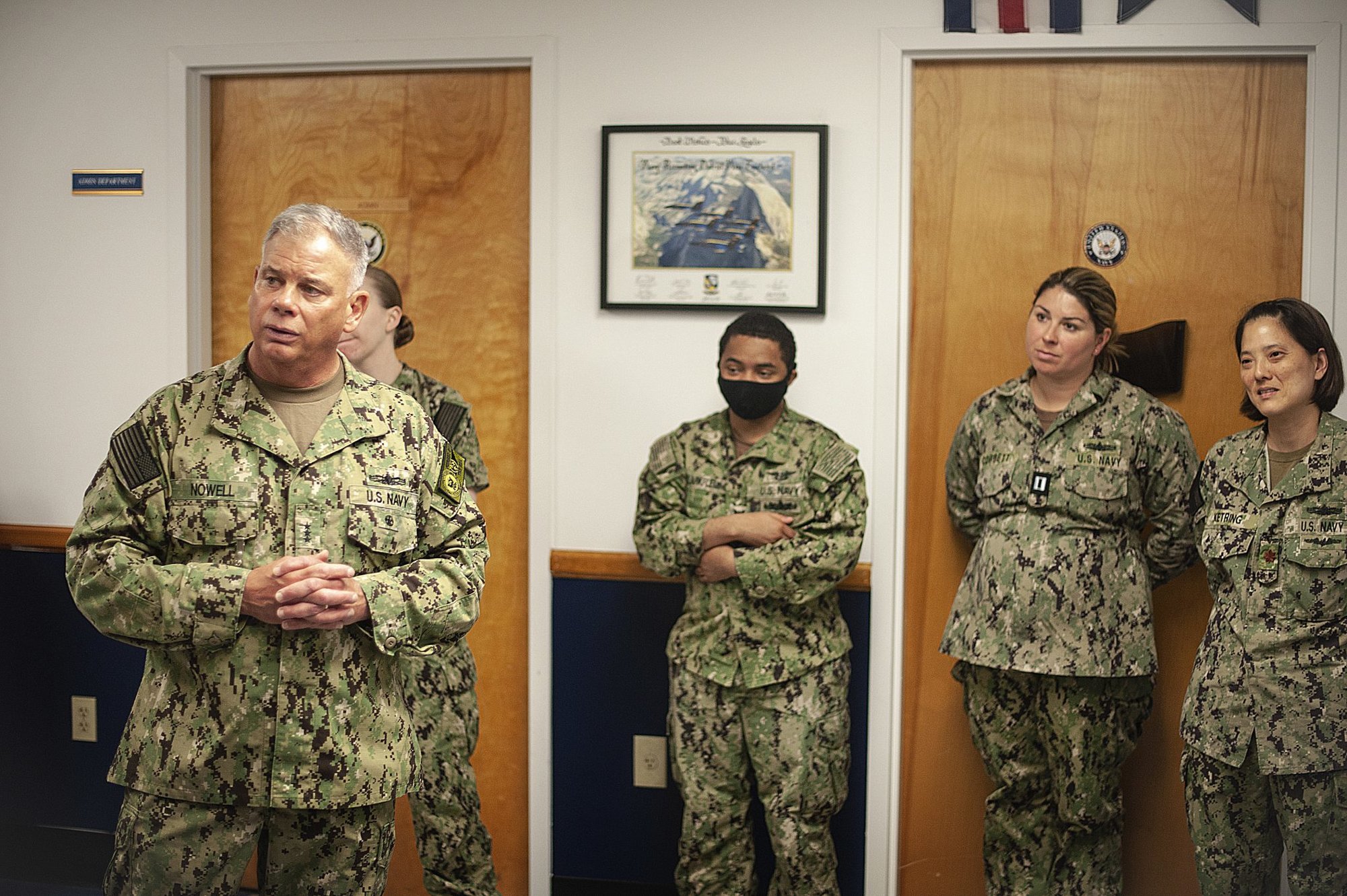 Ferguson told Coffee or Die he's representing 20 other clients facing involuntary separation because they don't want to get the COVID-19 vaccine. He suspects "a lot of people" will end up taking the honorable discharge, even if it comes with what he calls the "Scarlet Letter of the RE-4."
So why even offer the honorable discharge? Why doesn't the Navy just give everyone a general under honorable conditions discharge and let them duke it out with a board over the characterization?
Every sailor has the right to be represented at an administrative discharge board by detailed military counsel.
"The real reason you're seeing this is because the Navy doesn't have enough defense attorneys to get these sailors out on time," Ferguson said. "Too many resisted. The only way to get them out is to induce them to give up on a board."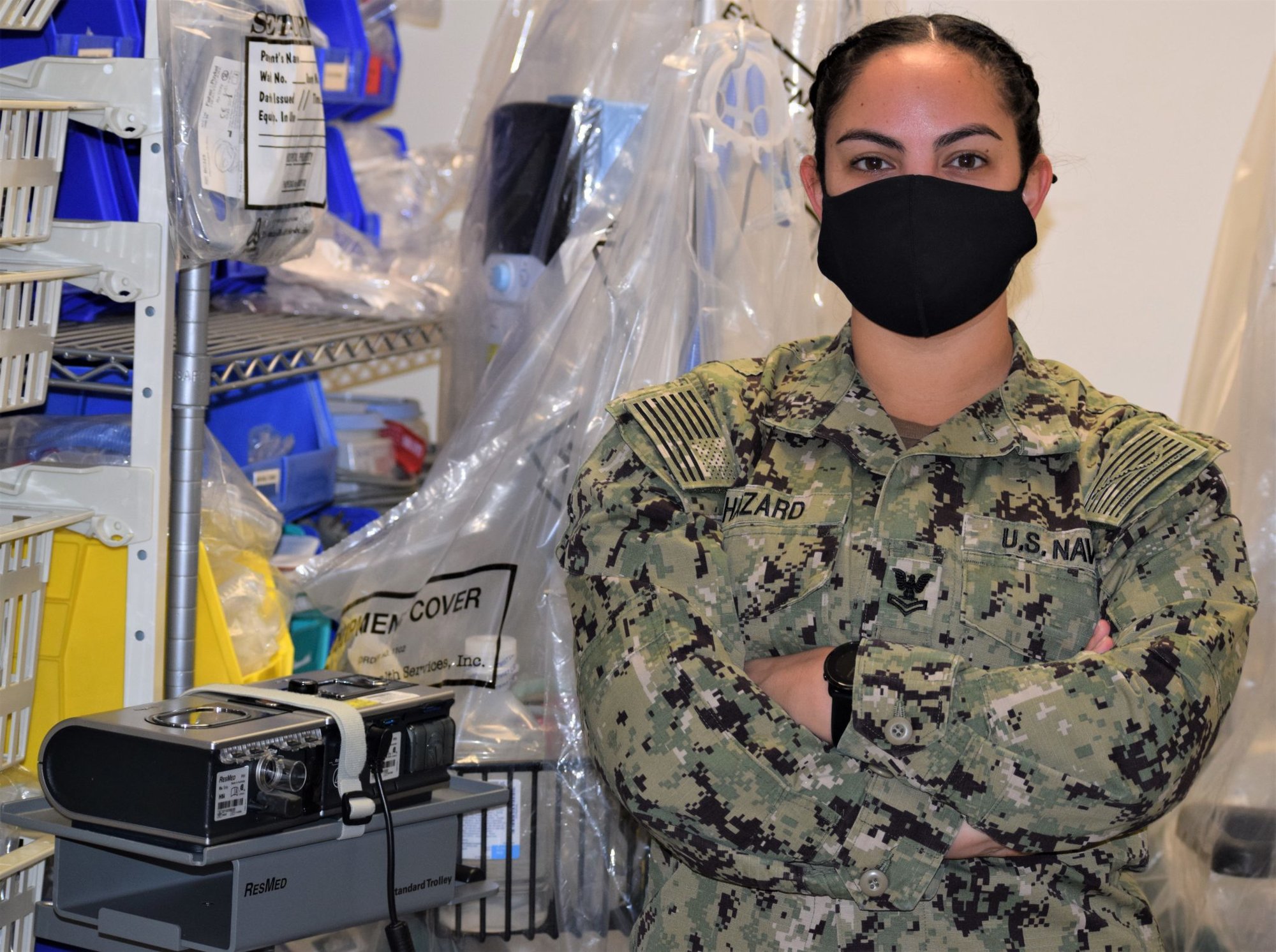 Bartlett is in a legal limbo. He's been given no date for when he'll be administratively separated from the service or a time and place to go before a board to contest it.
He's already recovered once from COVID-19 and "didn't lose the sense of smell or anything like that." He told Coffee or Die he's a healthy man, packed now with natural immunity from the disease, and he believes he can make an adult decision about his medical need for the vaccine.
Bartlett's commanding officer and command master chief have talked to him about it, and he respects their perspectives. And if the Food and Drug Administration okayed a vaccine better than the immunity he has now, he'd consider taking it. He admits he's had a few doubts about his stand, but for now he's resolved to fight it out.
"I question it all the time," he said.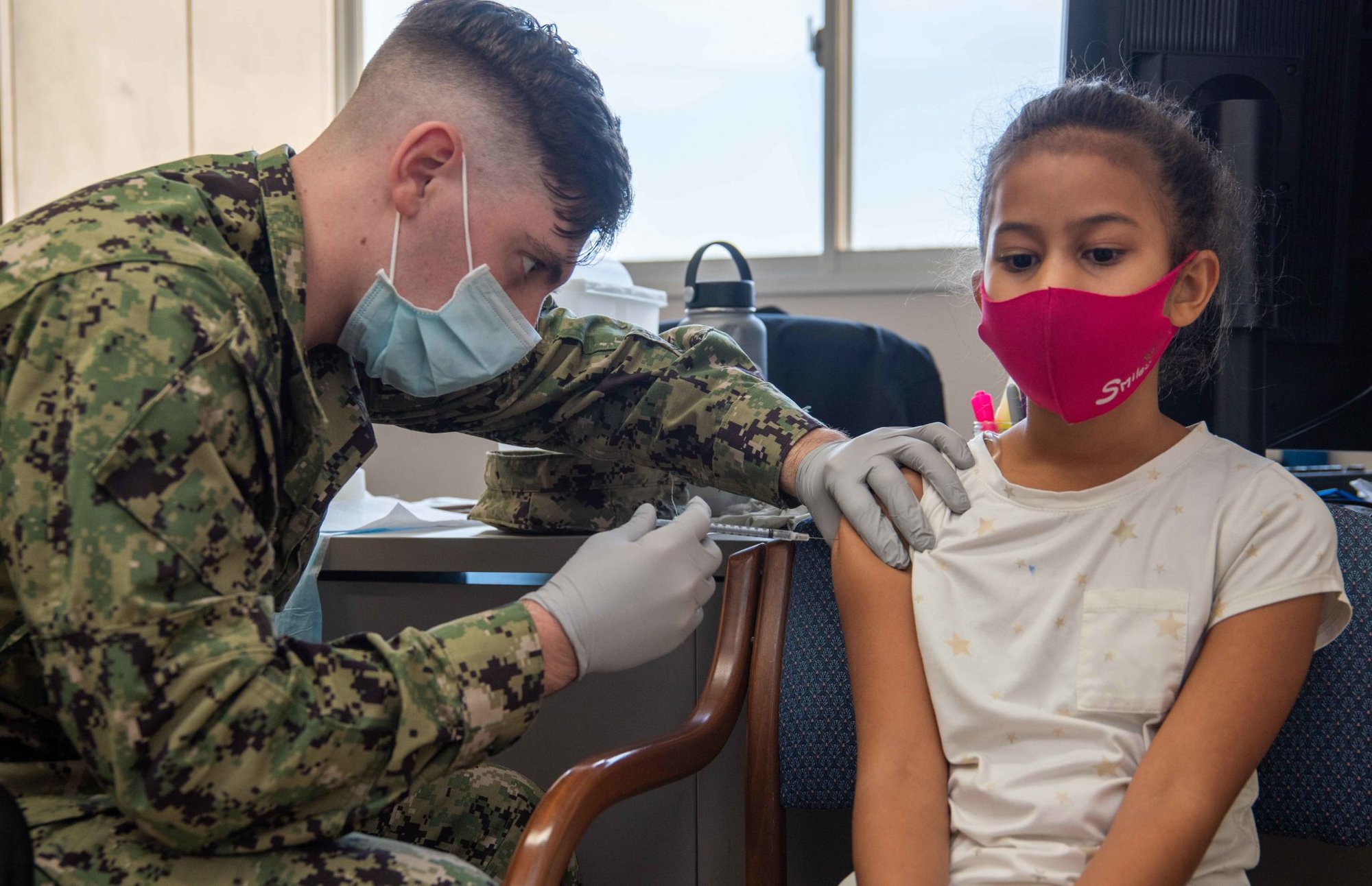 As of Dec. 22, 5,361 active-duty sailors remain unvaccinated. The Navy has granted seven permanent medical exemptions, 140 temporary medical exemptions, and 158 administrative exemptions, according to the Pentagon.
The Navy says 2,844 active-duty sailors have requested a religious waiver from COVID-19 immunization, and the service approved zero of them.
On Dec. 18, Lt. Ivey Quintana-Martinez from the Navy Reserve Center San Diego, became the 17th sailor to die from COVID-19.
The Navy estimates 51,230 sailors have contracted the disease and recovered from it.
Read Next: Navy Officer Sues His Bosses Over Pentagon's COVID-19 Vaccination Mandate