Lieutenant Phil Bucklew was 10 miles offshore when explosions and various types of flares erupted to his right side from beyond the beach. The U.S. Army Rangers were of scaling the cliffs at La Pointe de Hoc between Utah and Omaha beaches, and much of the attention from German firepower was on their flank. Bucklew had launched his Scout Boat from a LST (Landing ship, Tank), one of the first boats to enter the heavily defended coast, where he was responsible for guiding the first wave of tank-carrying landing crafts to the path between Dog White and Dog Green, two sectors at Omaha Beach.
His four-man element of Amphibious Scouts & Raiders (S&R) spearheaded the main operation, and despite some confusion in their positioning as their boat bounced in the choppy waves and tracers skipped and bounced across the surface of the water, the emergence of the Vierville Church steeple appeared amongst the landscape.
It was a familiar sight for Bucklew, who had completed a reconnaissance mission in January, a daring clandestine midnight infiltration where he and another S&R, Grant Andreasen, slipped through the night concealed by a layer of fog to collect sand samples of the beach to determine whether it was hard enough to support heavy vehicles. Two-man reconnaissance missions such as this were not rare — the pair also conducted a surveillance operation supported by a British commando in a kayak. The commando had paddled them 300 yards from the shoreline where they observed sentry patrols (shifts and actions) and collected noteworthy intelligence.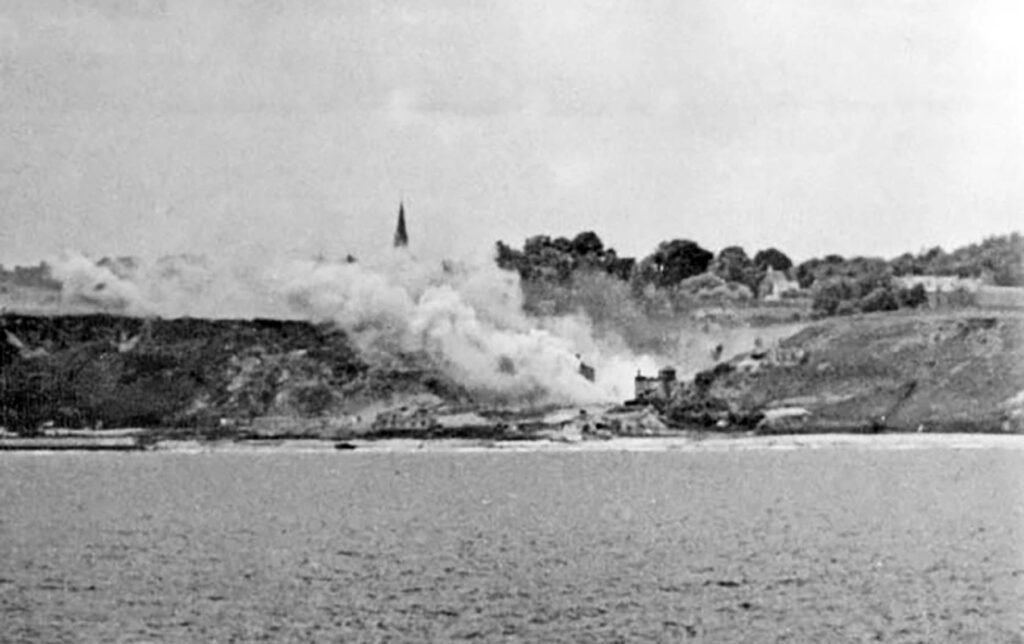 "When I saw that steeple, I was probably the most relieved person in the world even though that was just the beginning of the fight," Bucklew later recalled.
Loud thunderous booms echoed from the deep sea — the sounds were from Admiral Deyo's battleships that hammered the fortifications on land. Bucklew had stripped most of the metal armament off his gasoline-powered boat to improve maneuverability and scanned the beachhead as muzzle flashes mimicked the frequency of a strobe light. Rockets fired from his boat against the thick-concrete fortifications, but they had little effect.
"With Ray King manning the twin .50 caliber machine guns we made another pass," Bucklew wrote in his memoir. "Ray kept laying in fire and neutralized the position. Cowboy King got his man."
Being swift and clear minded in the face of overwhelming firepower was the culmination of several combat experiences — D-Day wasn't Bucklew's first rodeo. The seasoned leader survived a hellacious torpedo attack from a German submarine near Algiers off the coast of North Africa in 1942. He earned the Silver Star for successfully conducting a scout reconnaissance mission from a submarine-launched kayak in complete darkness to locate a pre-arranged landing zone in western Italy.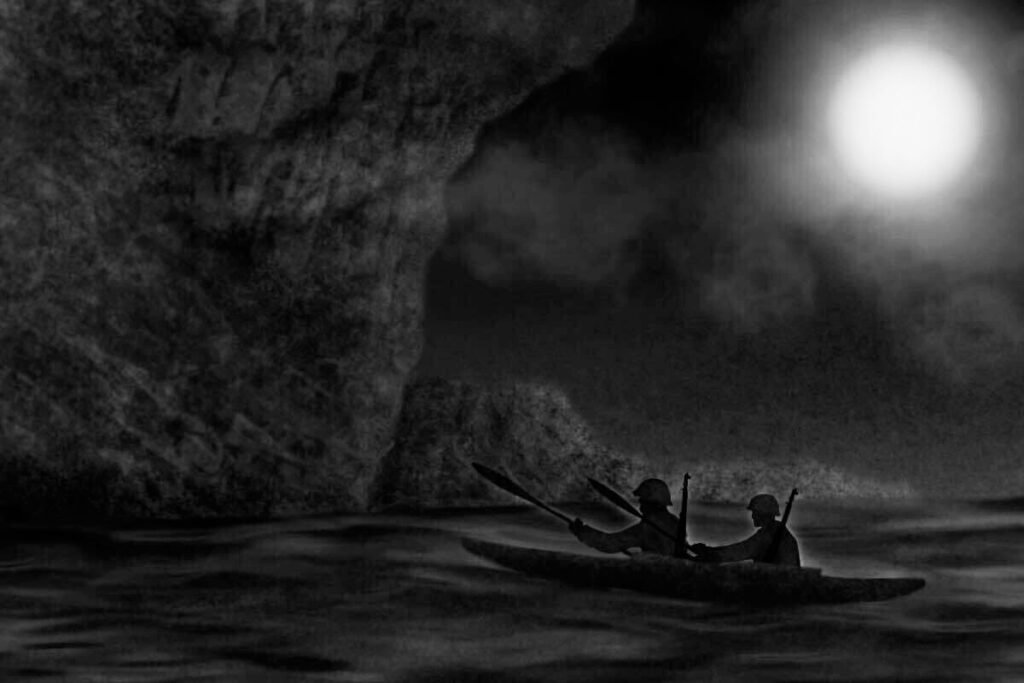 These dicey missions involved coming ashore to mark the beach with landing signals so the main assault force could hit their targets. Bucklew was awarded his first Navy Cross in October 1943 for leading all scout boats through blinding searchlights while simultaneously dodging 88mm rounds. He provided a clear path and guided the entire assault force of Operation Husky through the surf zone.
Positioned to lead the first wave of "floating tanks," sometimes referred to as "Donald Duck (DD) tanks," onto the beaches of Normandy, France, on June 6, 1944, Bucklew was of the most seasoned skippers trusted to ensure the largest seaborne invasion in history would not miss their mark. The DD tanks, however, had gotten stuck in the surf zone, and those crews who were threatened by flames from the fires inside their damaged vehicles had spilled out into the copper-colored ocean. Bullets ripped through crew members' uniforms and ricocheted off the steel boats.
Exposed to accurate machine gun fire, the S&R crews pulled the men into their boats and helplessly watched as others succumbed to their injuries, never reaching the beach. In order to advance the tanks and infantry, Naval Combat Demolition Units cleared mined obstacles with explosives. Bucklew and his crew provided fire support and also assisted infantry soldiers with effective direction to the flow of traffic to the beachhead. For his heroism, Bucklew was awarded a Gold Star in lieu of a second Navy Cross, and his service continued.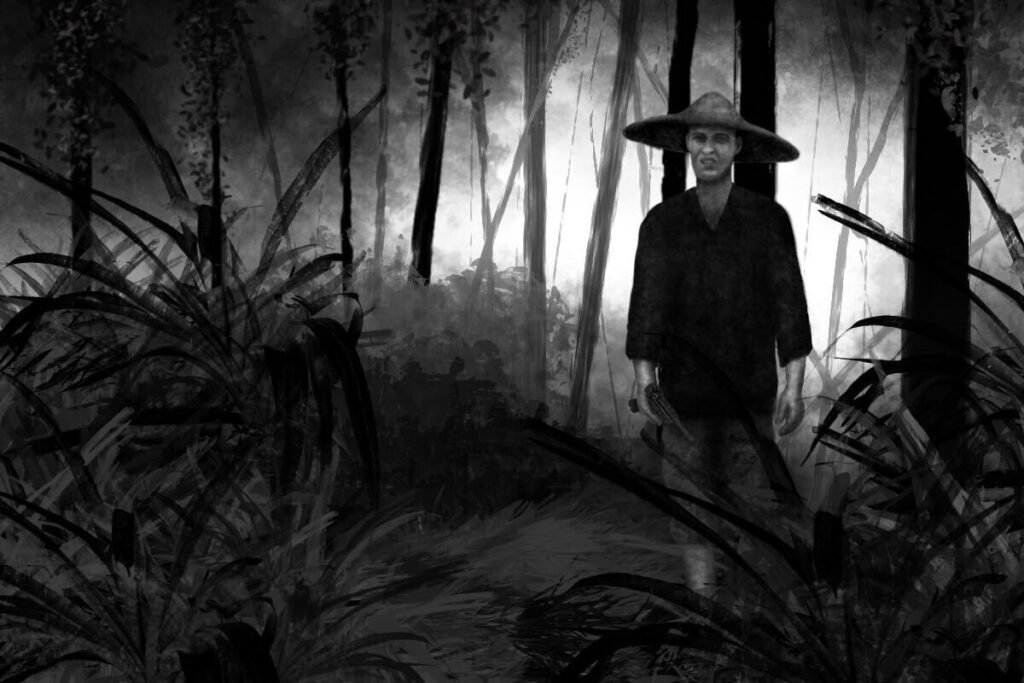 The following year, Bucklew and other S&R sailors went to China where they participated in deep penetration operations alongside the Sino-American Cooperative Organization (SACO) — pronounced "socko" — and Chinese guerillas in Kitchioh Wan. Bucklew was recommended for his third Navy Cross for a successful three-month, 400-mile overland scouting mission near Hong Kong where he collected information for General Douglas MacArthur. He dressed as a Chinese peasant and walked through rugged terrain with a stoop to disguise his 6-foot-2-inch, 225-pound physique from the much smaller in stature Chinese guerrillas.
Bucklew's slouching earned him the nickname "Big Stoop," which later became an inspiration for the character in the popular comic strip "Terry and the Pirates." On one of his harrowing misadventures into the badlands of Japanese-occupied territory, Bucklew found himself surrounded by a patrol of Japanese soldiers. He was protected by his team of 12 Chinese guerillas, who sat encircled around a haystack with their arms folded and Lugers concealed under their arms. Hidden inside was Bucklew — how he managed to insert himself in the bale of hay undetected is a mystery — and the Japanese didn't investigate any further for the only American in the area.
With a historic combat record during World War II, Bucklew needed a break and left active duty, but continued to serve in the U.S. Naval Reserves. He took a job at his alma mater, Xavier University, and, in 1947, worked as the head coach for Columbia University's football program. On a welcomed invitation noting both his pre-war NFL experience with the Cleveland Rams and his superb leadership during World War II, he fit right in — a common theme throughout his military career.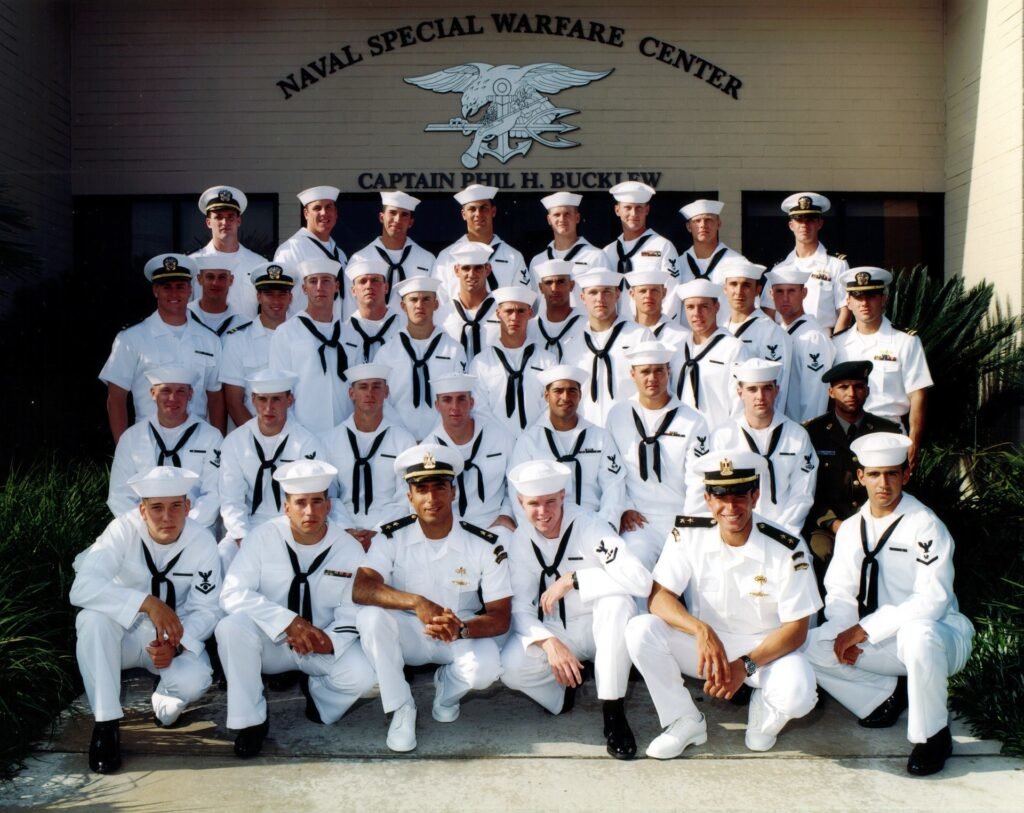 In 1951, Bucklew became a plankowner, a founding member of Beach Jumper Unit (BJU) II — ironically asking, "What the hell is a Beach Jumper Unit?" before he took the position. The Beach Jumpers premiered during World War II and acted as deception and psychological warfare teams who used boats to deceive the Germans regarding locations of actual amphibious landings. Bucklew transferred his skills of amphibious reconnaissance, surveillance, and intelligence gathering to the Beach Jumpers before he moved over to Naval Advisory Group Korea — a bland name that didn't draw suspicion. Bucklew worked with the CIA and assisted in clandestine efforts such as infiltration, psychological warfare, and harassment operations against the North Koreans during the Korean War.
Before the Navy SEALs formed in 1962, Underwater Demolition Teams (UDT) were the predecessors — and they garnered a ton of valuable combat experience in World War II, Korea, and Vietnam. Bucklew took command of Naval Operations Support Group, which included UDT 11 & 12, BJU One, SEAL Team One, and Boat Support One, and famously added to his legendary reputation in South Vietnam. His "Bucklew Report" was a collection of intelligence gathered from his team, Vietnam Delta Infiltration Study Group, who reported guerilla operations in the region and the effects of communism. The first-person perspective gave military strategists a clearer picture of what was occurring on the ground — priceless information that satellite imagery could not muster.
Phil Bucklew retired from the Navy in 1969, after serving a brief stint at the Pentagon, with a combined active duty and reserves service record of 31 years. Today, those who arrive at the Basic Underwater Demolitions/SEAL (BUD/S) School see Bucklew's name above the entrance of the Naval Special Warfare Center and a bronze plaque located to the left of the famous green "Black Lagoon" creature with the "So you want to be a frogman" sign around its neck. Bucklew's historic legacy as the "Father of Naval Special Warfare" is an honor that speaks to his service in every major naval special operations unit from World War II to Vietnam.