Protests and riots erupted in Philadelphia following the shooting death of Walter Wallace Jr. Officers with the Philadelphia Police Department shot and killed Wallace after he ignored several commands to drop a knife he was carrying.
PPD officers responded to the area of South 61st and Locust streets in the Cobbs Creek neighborhood of West Philadelphia for a 911 call regarding a man with a knife. When officers confronted Wallace, he started to approach them while brandishing his knife.
A woman, now identified as his mother, can be seen trying to stop Wallace, but he shoves her aside. Wallace continues walking toward police, and as he rounds the front of a car, he appears to pick up speed as he raises his arm, then slows to a walking stride again. Shortly after, officers opened fire on Wallace, firing several shots and fatally wounding him.
According to CNN, 30 officers were injured during the riots that followed the shooting in Philadelphia. One officer was hit by a black pickup truck that plowed through an intersection toward officers who had established a riot line.
Members of the public have questioned why the officers didn't use a taser or why they didn't shoot him in his arms or legs to disable him from using his knife. Mayor Jim Kenney released a statement along with PPD Commissioner Danielle Outlaw.
"I have directed the Officer Involved Shooting Investigation Unit to begin its investigation. I recognize that the video of the incident raises many questions. Residents have my assurance that those questions will be fully addressed by the investigation," Outlaw said in the press release. "While at the scene this evening, I heard and felt the anger of the community. Everyone involved will forever be impacted. I will be leaning on what the investigation gleans to answer the many unanswered questions that exist. I also plan to join the Mayor in meeting with members of the community and members of Mr. Wallace's family to hear their concerns as soon as it can be scheduled."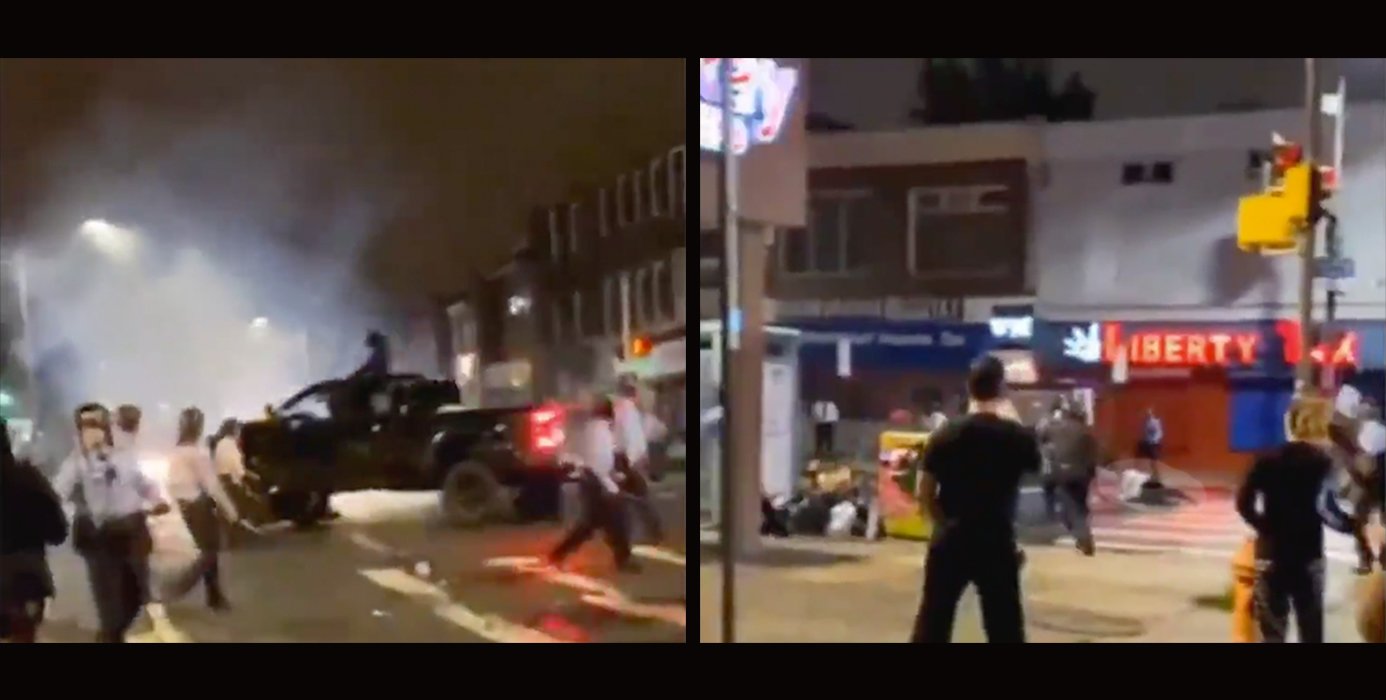 "My prayers are with the family and friends of Walter Wallace," Kenney said. "I have watched the video of this tragic incident, and it presents difficult questions that must be answered. I spoke tonight with Mr. Wallace's family, and will continue to reach out to hear their concerns first-hand, and to answer their questions to the extent that I am able. The Officer Involved Shooting Investigation Unit of PPD will conduct a full investigation. I look forward to a speedy and transparent resolution for the sake of Mr. Wallace, his family, the officers, and for Philadelphia."
Dan Horgan, a veteran of the Baltimore Police Department and the US Air Force, has experience with the Baltimore SWAT team and with other specialized assignments throughout his career. Regarding the use of lethal force when confronted with a knife, and shooting to wound in a deadly force encounter, Horgan told Coffee or Die Magazine that when someone is approaching an officer with a knife, it's automatically a deadly situation.
When it comes to the use of a taser in a deadly situation, he said, it depends on how the suspect is acting. If the person doesn't appear to be irrational or is not providing a direct threat — such as standing still or holding their weapon in a down position — that can be addressed with less lethal measures, such as a taser. Horgan said that with Wallace holding up the knife and shoving his mother aside to continue pursuing the officers on scene, it presents intent with deadly force, and the officers are trained to meet deadly force with deadly force.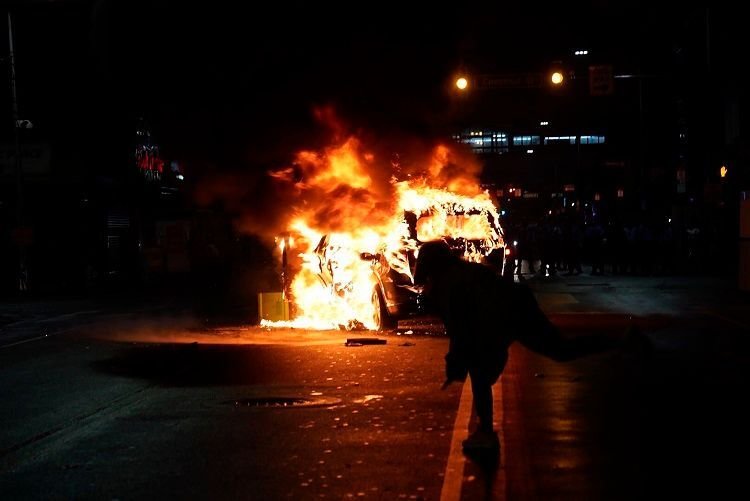 "So now you got to be thinking, Okay, is he on something? You're not stereotyping him, but when someone's acting irrational, you're acting irrational for a reason. You're drunk, you're on drugs, maybe a mental health problem — there's a litany of things," Horgan said. "So when you look at a taser, it might not work. So again, [when it comes to deadly force encounters], I want to go home to my family."
Horgan said that if someone were threatening him in a deadly confrontation, he wouldn't risk death or disability by guessing whether the taser would work. He pointed out that Wallace ignored several commands, and officers attempted to create distance by backing up. However, Wallace continued to advance while refusing to drop his knife, presenting an immediate and deadly threat to the officers.
As for realistic expectations when it comes to people questioning why the officers didn't shoot Wallace in the leg or in the arm to subdue him, Horgan said that when comparing patrol cops to SWAT or other specially trained law enforcement officers, patrol cops are the equivalent of infantry and may not be trained to take those types of shots.