In 1986, director Oliver Stone famously took a bunch of pampered actors into the Philippine jungles and treated them like dog shi — er, like soldiers, to prepare them for his passion project, Platoon. Actor Tom Berenger reportedly lost nearly a pound a day during the monthlong preparation course, and Willem Dafoe became violently ill after living in a foxhole and drinking dirty water.
This previously unheard of approach to getting actors inside the minds of soldiers proved effective. The film went on to win four Oscars, including best picture and best director. Following the success of Stone's Vietnam War epic, movie boot camps and military training have become common tools for many big-budget war dramas.
Here are three more acclaimed war movies that involved hardcore preparation to portray service members realistically.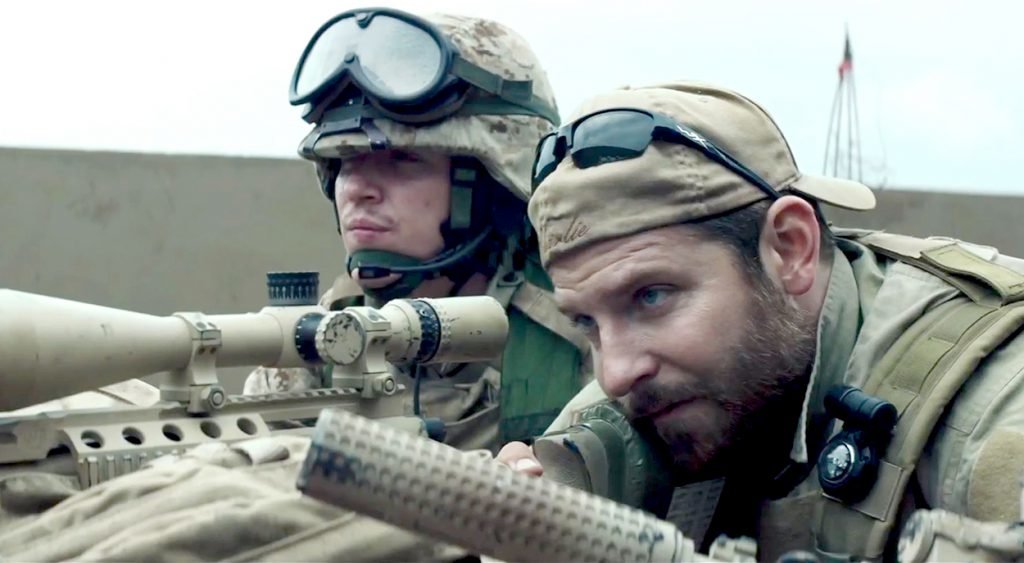 American Sniper
In order for the Silver Linings Playbook actor to become Navy SEAL Chris Kyle — the deadliest sniper in American history — Bradley Cooper gained a staggering 39 pounds.
"Chris wasn't ripped. He wasn't sinewy. He was just a bear," Cooper told Men's Health.
A strict regimen of heavy lifting and eating 6,000 calories a day physically transformed Cooper into the legendary SEAL. Cooper also endured hyper-realistic training to prepare for the technical aspects of portraying a sniper.
Kevin Lacz, a former teammate of Kyle's and fellow SEAL sniper, taught Cooper how to use the weapons with which Kyle earned his deadly reputation. Lacz and Cooper spent hours behind the scope shooting live ammunition together, not dissimilar to the time Lacz spent alongside Kyle on rooftops in Ramadi. By the end of his marksmanship training, Cooper was consistently hitting targets the size of teacups at distances up to 800 yards.
The preparation paid off. Kyle's widow, Taya Kyle, said of Cooper's performance, "It was so Chris. It wasn't Bradley on the screen. It was Chris."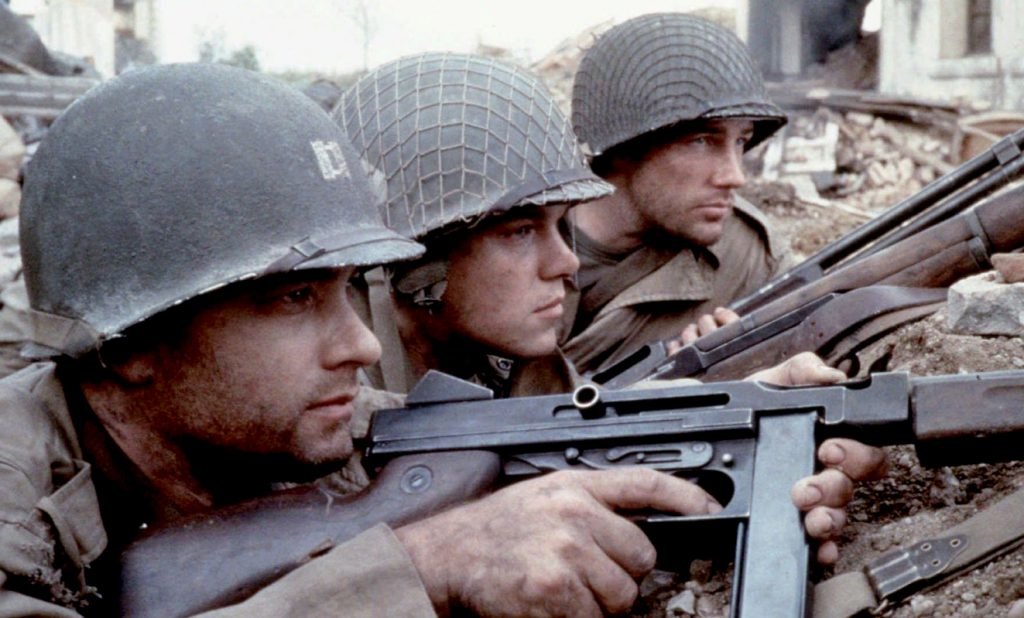 Saving Private Ryan
When Steven Spielberg set out to make Saving Private Ryan, he brought along the same military adviser who contributed to Platoon: Dale Dye. Dye — a Marine veteran who earned a Bronze Star with Valor and three Purple Hearts in Vietnam — established his own advising company, Warriors Inc., following the success of Platoon.
Dye put the cast of Spielberg's World War II drama through an intensive boot camp that consisted of sleeping in the rain, 5-mile runs, and sparse meals of liver and onions. The rough living conditions gave the actors a taste of the wet, frustrating, and sleep-deprived existence of the soldiers who fought across Normandy. Spielberg and Dye went so far as to exclude Matt Damon from joining the rest of the cast in boot camp to foster genuine resentment toward his character.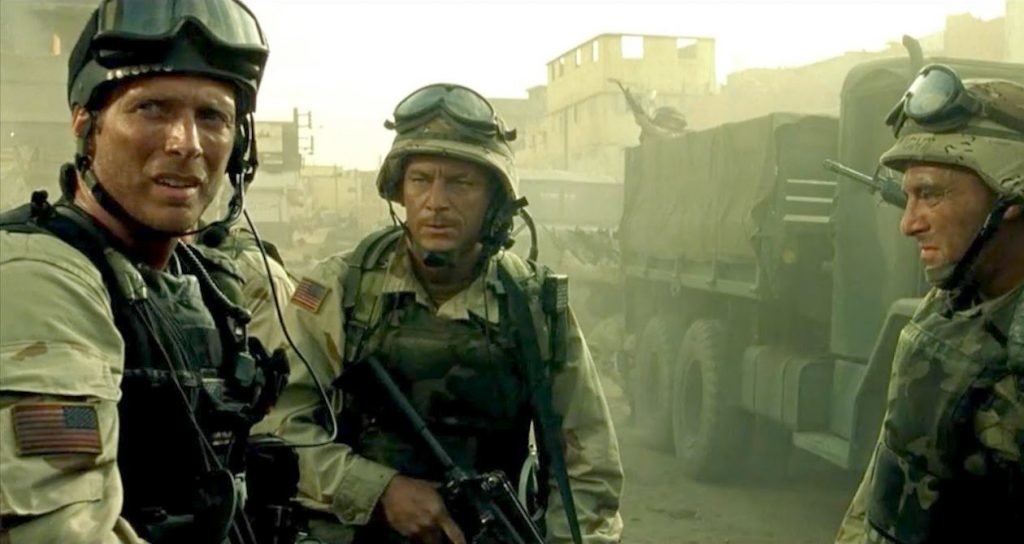 Black Hawk Down
Ridley Scott's 2001 retelling of the Battle of Mogadishu is often lauded as one of the most realistic depictions of modern warfare. Black Hawk Down mixes the chaos and confusion of urban combat with the fighting prowess of some of America's most elite units. But the combination of practical and special effects only works because the film also succeeds in getting the small details of soldiering correct, thanks in large part to the boot camp the actors attended prior to filming.
Unlike other war-movie boot camps, Black Hawk Down divided its actors into groups based on the types of soldiers they'd be portraying. The actors cast as Rangers went to Fort Benning to learn how to mimic the uniquely aggressive way Rangers speak and operate. The actors cast to portray Special Forces operators went to Fort Bragg and were instructed by soldiers of the 7th Special Forces group on room-clearing and explosives handling. The actors portraying special operations pilots went to Fort Campbell, where members of the 160th Special Operations Aviation Regiment helped familiarize them with the various aircraft used in the film.
In a DVD extra, the film's military adviser Harry Humphries called the three-location boot camp "unparalleled in any DOD training program that has ever been put forth before."
Read Next: Steve McQueen Was a Brig-Rat Marine Legend Before He Became Hollywood's 'King of Cool'