Update, 8:29 p.m.: Officials at the Pentagon rejected Poland's offer to hand over that nation's fleet of MiG-29s to Ukraine via a US air base in Germany. A Pentagon spokesperson said in a statement that Polish jets "departing from a U.S./NATO base in Germany to fly into airspace that is contested with Russia over Ukraine raises serious concerns for the entire NATO alliance." How the Pentagon's reaction to the Polish terms may affect the viability of a transfer deal remains unclear.
Full statement from Pentagon spokesperson John Kirby: "We are now in contact with the Polish government following the statement issued today. As we have said, the decision about whether to transfer Polish-owned planes to Ukraine is ultimately one for the Polish government. We will continue consulting with our Allies and partners about our ongoing security assistance to Ukraine, because, in fact, Poland's proposal shows just some of the complexities this issue presents. The prospect of fighter jets 'at the disposal of the Government of the United States of America' departing from a U.S./NATO base in Germany to fly into airspace that is contested with Russia over Ukraine raises serious concerns for the entire NATO alliance. It is simply not clear to us that there is a substantive rationale for it. We will continue to consult with Poland and our other NATO allies about this issue and the difficult logistical challenges it presents, but we do not believe Poland's proposal is a tenable one."
---
Poland announced on the afternoon of Tuesday, March 8, that it was ready to donate its fleet of aging MiGs to the Ukrainian Air Force "immediately and free of charge."
The decision is a huge reversal by the Polish government, which as recently as last weekend dismissed the idea.
"We are not sending any jets to Ukraine because that would open a military interference in the Ukrainian conflict," Polish President Andrzej Duda said at a March 1 press conference.
But those sentiments appear to have changed in just seven days. According to the World Directory of Modern Military Aircraft, or WDMMA, the Polish Air Force owns 23 MiG-29s, along with 32 Russian-built Su-22 fighter-bombers that were not addressed in the statement.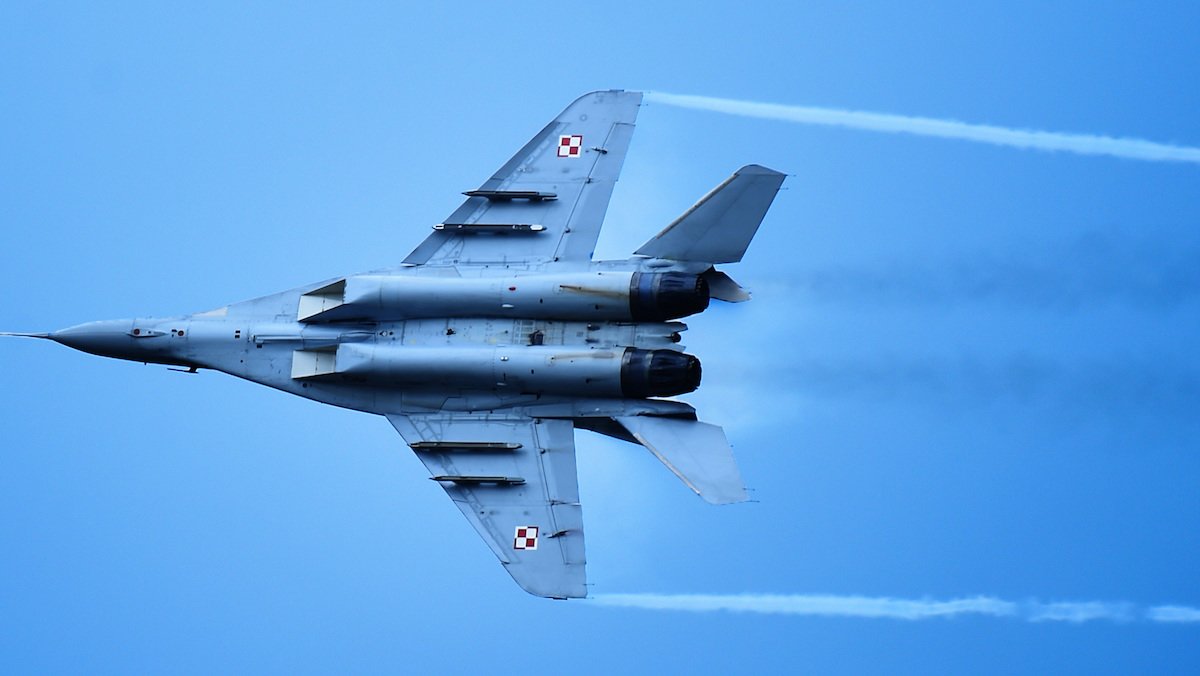 But Poland also flies 36 newer, US-built F-16s, according to the WDMMA, and made it clear it would consider unloading the older planes if the US were likely to provide new F-16s in their place.
"At the same time, Poland requests the United States to provide us with used aircraft with corresponding operational capabilities," Poland's Tuesday statement reads. "Poland is ready to immediately establish the conditions of purchase of the planes."
The value of the aging MiGs to Ukraine is their familiarity. Ukraine's Air Force also flies Soviet jets and has 21 MiG-29s, according to the WDMMA. Pilots trained on those jets should have little trouble stepping into the Polish jets immediately, and many spare parts are likely to be swappable.
It's unclear how many Ukrainian jets have been shot down, but even without combat losses, the small fleet of Ukrainian planes was likely to lose steam with maintenance issues as hard days of flying drag on.
However, it was not clear whether the US was ready to sign on to the plan, even though the Polish statement said the MiGs would be delivered to Ramstein Air Base in Germany. Officials at the Pentagon confirmed they'd seen the announcement but had no comment, and a state department official seemed unaware of the plan.
Breaking Defense noted an exchange between Victoria Nuland, undersecretary of state for political affairs, and members of the Senate Foreign Relations Committee. Nuland was testifying to the committee shortly after the Poles made their announcement.
Asked about Poland's statement, Nuland said, "I saw that announcement by the government of Poland as I was literally driving here today. To my knowledge, it wasn't pre-consulted with us that they planned to give the planes to us," Breaking Defense reported.
The Polish turnaround followed pleas over the last week from Ukrainian officials, including Ukrainian President Volodymyr Zelenskyy, for help with the air war over Ukraine, either with the creation of a no-fly zone over Ukraine or with additional jets.
"I hope the sky will be shut down," Zelenskyy said at a press conference Thursday. "If you don't have strength and courage to do that, then give me the planes."
While US Secretary of State Antony Blinken has made it clear that no American planes will be transferred to Ukraine, he has also stated that the US would most likely backfill military forces for NATO allies, such as Poland, who pass their jets along to Ukraine.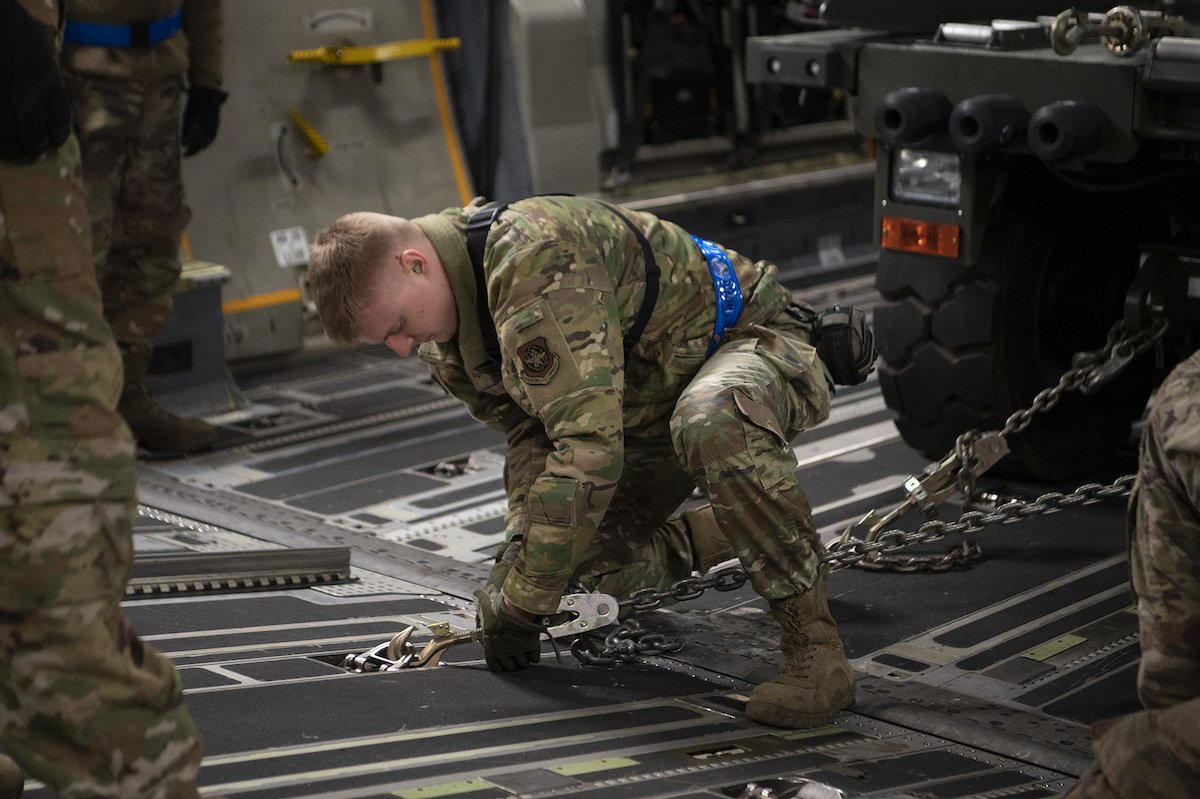 "We very much support them, providing MiGs, SUs, planes that Ukrainian can fly, to the Ukrainians," Blinken told CNN's Jake Tapper Sunday. "But we also want to see if we can be helpful, as I said, in making sure that whatever they provide to the Ukrainians, something goes to them to make up for any gap in the security for Poland that might result. We're actively talking about that right now."
The MiGs would be the highest-profile transfer of Western weapons to Ukraine so far, but shipments of arms have picked up in recent days.
According to a senior defense official, the US has sent more than $350 million in military hardware to Ukraine in the past seven days. Pentagon officials would not specify what weapons were included, but The New York Times reported that the shipments included 17,000 anti-tank missiles, as well as other weapons. Other sources cite small arms and munitions, body armor, and related equipment.
"We have in just the last year provided a billion dollars worth of security assistance to the Ukrainians of a both lethal and non-lethal variety," a senior US defense official said Tuesday, noting that the $350 million in lethal aid approved just over a week ago "is nearly completely delivered, which is an unbelievable level of speed to get that into their hands."
Read Next: