The US Attorney's Office for the District of Columbia has brought criminal charges against more than 180 people in connection with the Jan. 6 attack on the US Capitol, according to the Department of Justice webpage tracking Capitol breach cases. Among those charged are several law enforcement officers, some of whom have been fired; additional officers are under investigation.
The Seattle Police Department recently announced that a sixth officer from the department had self-reported himself to leadership for being present at the pro-Trump rally preceding the attack on the Capitol. According to an SPD press release, two officers are on administrative leave pending an investigation into their involvement in that day's events in Washington. Of the four officers who self-reported, SPD said it has not found any evidence of their committing any crimes, and they will remain on duty while the Office of Police Accountability is investigating them.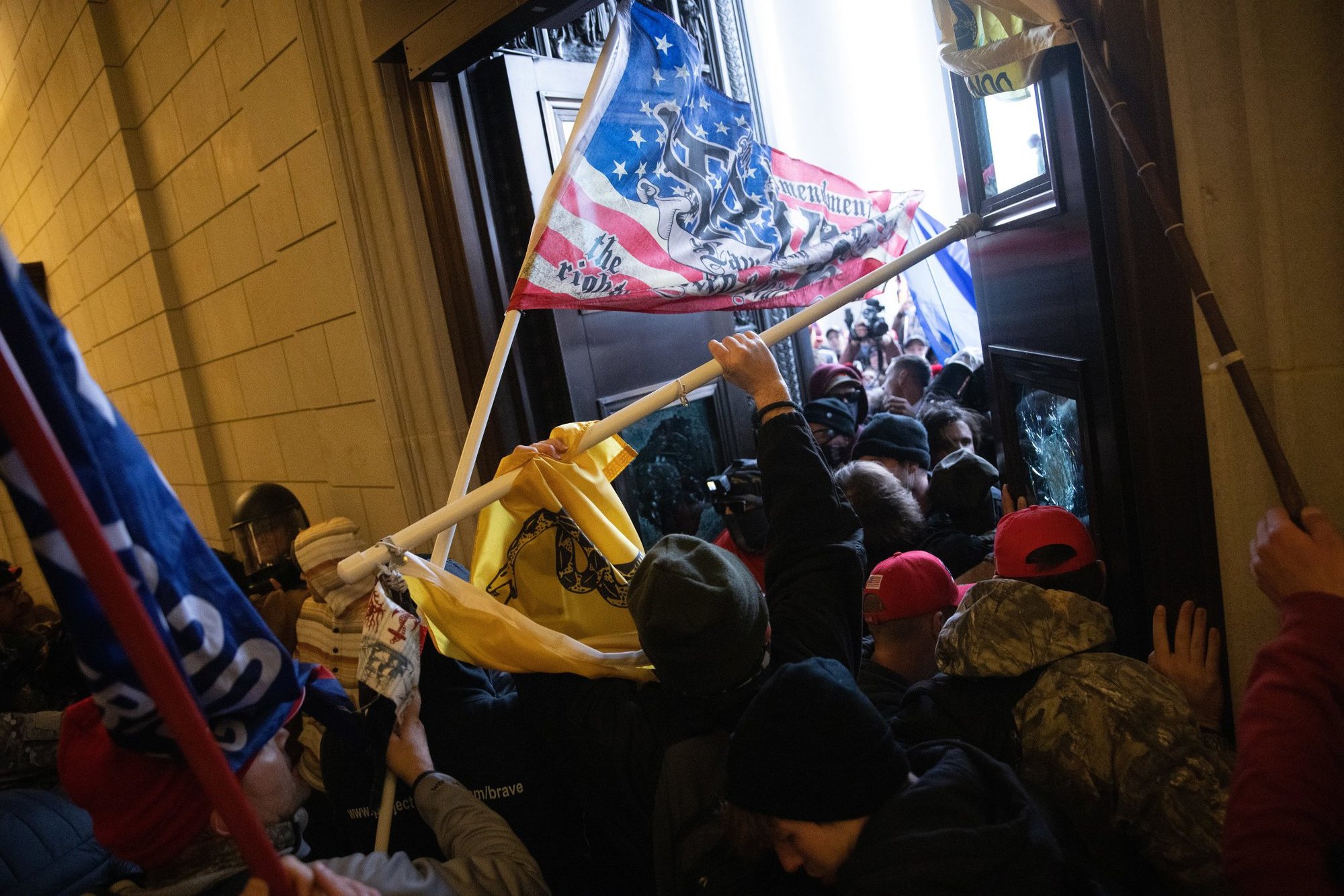 A previous statement from SPD's Chief Adrian Diaz announced a commitment to swiftly address any SPD employees found guilty of taking part in the Capitol attack in any way.
"If OPA finds any evidence any officers were directly involved, they will be fired and the information will be shared with federal officials. I made it very clear when I assumed this position, that any violation of community trust or any action that threatens our ability to serve this city will be met with full accountability," reads the statement by Diaz. "We cannot violate the same laws we are sworn to protect. We cannot allow violent or intimidating direct action to become acceptable in our society. If any SPD employee participated directly in assaulting the Capitol, I will terminate them."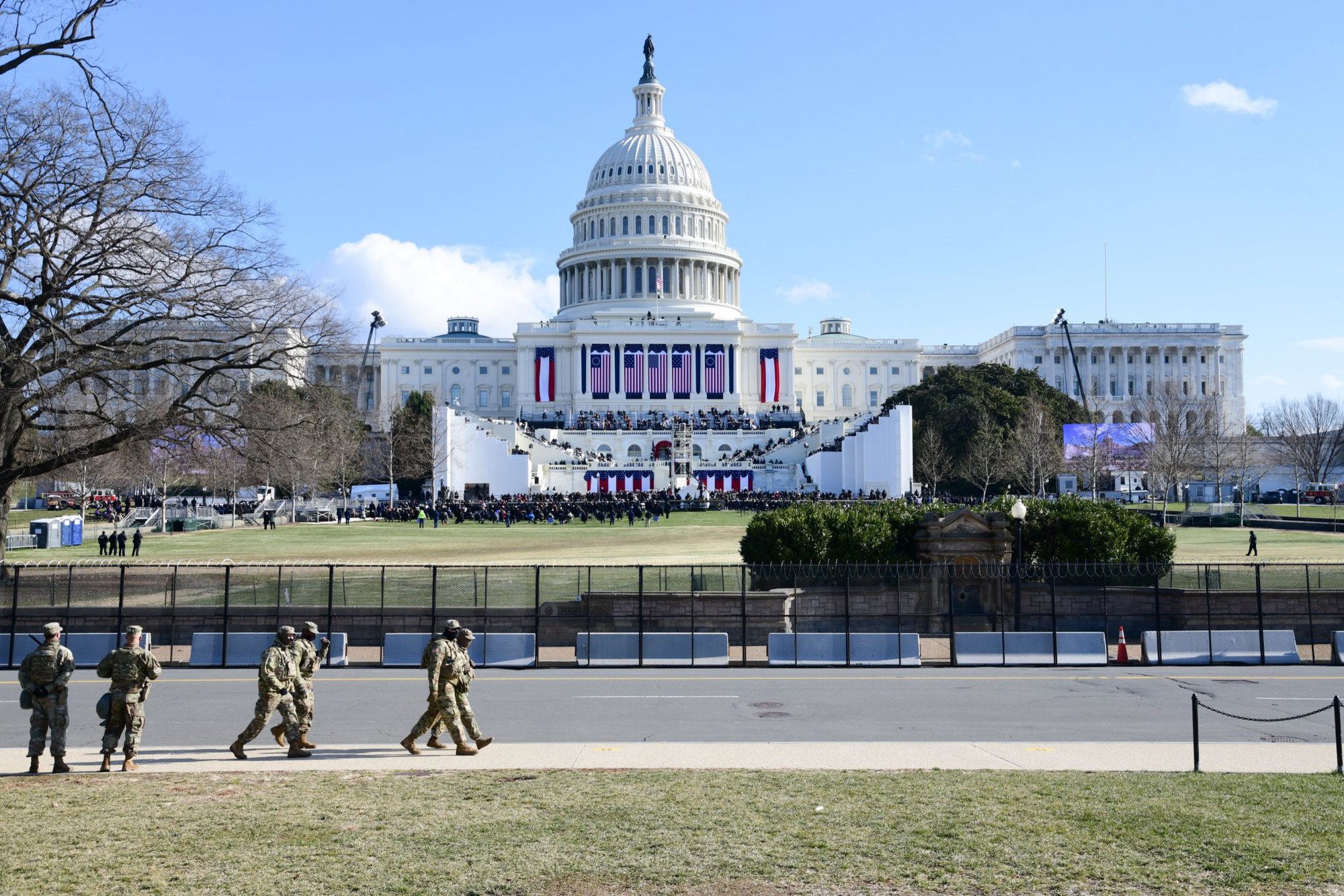 Sgt. Jessica McRorie, a spokesperson for the NYPD Office of the Deputy Commissioner, told Coffee or Die Magazine that they are working with the FBI to investigate one officer for his involvement during the events at the Capitol on Jan. 6 but are not releasing any further information at this time.
Tam Pham, who had been a veteran officer with the Houston Police Department with 18 years on the job, resigned from his position in the face of federal charges and was arrested on Jan. 20, 2021. As listed in a DOJ statement of facts on the Capitol breach cases tracker, Pham initially lied to investigators about his actions on Jan. 6 and showed them photos that were time-stamped from a previous trip to the DC area.
After investigators requested to see Pham's deleted files on his phone, they found several photos and a video proving that he was inside the Capitol. Pham is currently charged with knowingly entering or remaining in any restricted building or grounds without lawful authority, and violent entry and disorderly conduct on Capitol grounds.
Houston Police Chief Art Acevedo had a similar message to Diaz's. In a tweet posted approximately a week after Pham resigned from the department, Acevedo said, "Any officer that participated in the attack on our Capitol should be prosecuted to the full extent of the law and fired from police service. The harm they've inflicted on public trust by violating their oath of office and the law, is simply immeasurable."
Two officers, Jacob Fracker and Thomas Robertson, with the Rocky Mount Police Department in Virginia, were on administrative leave when Coffee or Die Magazine covered the initial allegations against them for their involvement in the US Capitol breach. They were terminated as of Jan. 26, according to an RMPD statement. In addition, RMPD reassured the Rocky Mount community that their voices are heard.
"We hear those who have communicated their anger and frustration about the actions of these individuals or our response to those actions," reads the RMPD statement. "There is no playbook for dealing with what occurred on January 6. We have treated the process of review seriously from the beginning and thank those who contributed and in coordinating a response in a quick, objective and lawful manner."
A DOJ statement of facts entered in the Capitol breach cases tracker for both Fracker and Robertson said Robertson claimed to investigators that he had broken no laws and that "he had been escorted 'in' by the Capitol Police."
On Thursday, members of the US Capitol Police expect to hold a vote of no confidence in their leadership, including acting USCP Chief Yogananda Pittman, who took charge two days after the Capitol breach, according to a report by CNN.
CNN reported that officers from the USCP said they believe their leadership failed them with operations and intelligence and left them vulnerable to the rioters who breached the Capitol.
"The officers are angry, and I don't blame them," Gus Papathanasiou, chairman of the US Capitol Police Labor Committee union, told CNN. "The entire executive team failed us, and they must be held accountable."
If Robertson's claim is proved to be true, it could undercut the USCP officers' claims that their leadership failed them during the attack on the Capitol. A statement from the USCP released on Wednesday acknowledged the expected vote of no confidence but said the department is doing everything it can to prevent events similar to those of Jan. 6 from happening again and to ensure its officers have all the resources they need. The department is also working to help all of its officers and their families with healing from the emotional toll of the attack.
"The events of January 6 were tragic and heartbreaking. Two of our own died and others were subjected to inexcusable violence during the attack. Since her appointment on January 8, Acting Chief Pittman has met with officers from every division and has grieved with the families and loved ones of our fallen," reads the USCP statement.
"The entire USCP continues to work diligently to see to it that what happened on January 6 will never happen again, and that all officers will have the tools and resources they need, both personally and professionally. Much work remains, but we are moving swiftly to help each other heal and build on our collective successes."
A vote of no confidence cannot force any actions, but the USCP statement said it "does speak to the sentiment and concerns of some of our officers" that the department is working to address in the aftermath of the Capitol breach.
When asked for further information, the FBI said it could not discuss any details of active investigations, such as the number of law enforcement officers involved in the Capitol breach. The US Attorney's DC office did not reply to multiple requests for further information at the time of publication and did not answer any phone calls. In addition, the USCP did not respond to requests for further information.