National Police Week was started by President John F. Kennedy in 1962. He signed a proclamation designating May 15 as Peace Officers Memorial Day and the week of that date as National Police Week. Police officers have long been the backbone of the United States' law enforcement, sworn to protect and serve.
The first full-time, paid police department was founded in Philadelphia in 1751. They started with two designated positions: wardens and constables. Their patrols were often random and undermanned. Today, police forces across the U.S. and around the world are intricately designed. The best training and technology advancements are available and often necessary to take down criminals.
Coffee or Die spoke with four police officers, currently serving and retired, to hear what they had to say about what it means to be a police officer.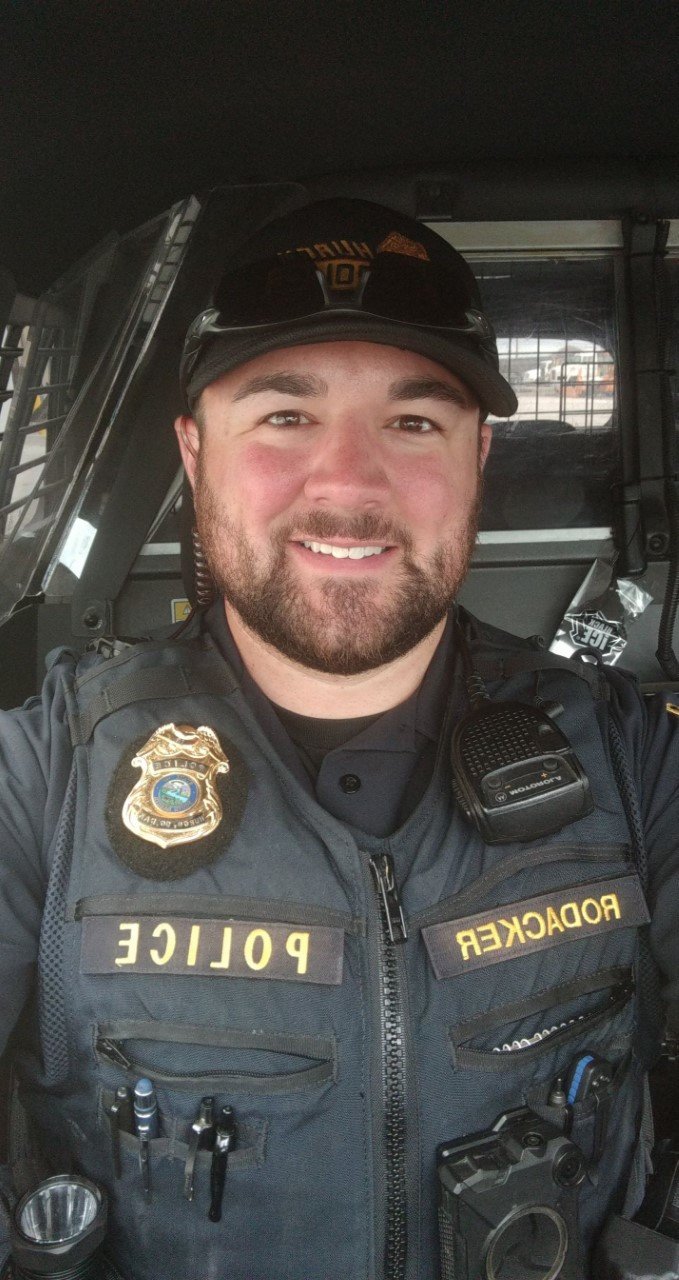 Christian Rodacker has served in the U.S. Army National Guard for 12 years, and for the past two years has also worn the badge as an officer of the Huron Police Department in Huron, South Dakota. He grew up in the same town in which he now serves, even filling a crucial community role as the School Resource Officer at the same school he attended. More recently, he's moved on to the HPD's Special Response Team.
Rodacker said that he wanted to be a police officer as early as he can remember. "[It] is all about making a positive impact on the community and making sure they know you're here for them," he said. Being a hometown native helps him stay true to that. Rodacker described his job as being very "gratifying" and said, "When someone genuinely says thank you, it's hard to beat that feeling knowing you made a difference in that one person."
He said there are two different types of police officers: one is brave, but the other possesses courage. Rodacker said that he believes a brave officer "can confront pain, danger, or attempts of intimidation without the feeling of fear." He described bravery as being able to confront a situation without much thought or reason and react or carry out orders no matter the fallout of their actions. But a courageous officer is one who has "the ability to undertake an overwhelming difficulty or pain despite the eminent and unavoidable presence of fear." That, in his opinion, is the best kind of officer. "Someone who is courageous has a deep understanding of a matter and truly recognizes what they're getting themselves into and who or what they're doing it for," he continued, adding that he believes courage to be the evolved version of bravery.
"It's not just a job but a lifestyle," Rodacker said, reflecting on his career in law enforcement thus far. "It is what you make it."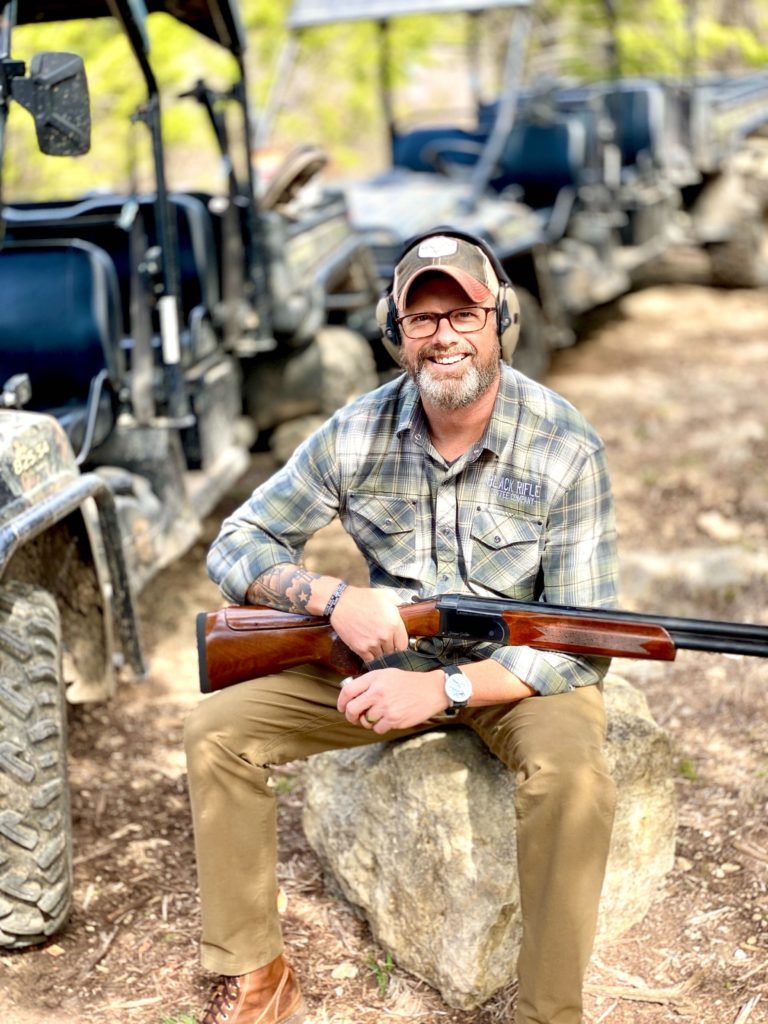 Dan Horgan was a Joint Terminal Attack Controller (JTAC) in one of the U.S. Air Force's elite Tactical Air Control Party (TACP) units before serving seven years on the Baltimore Police Department where he was a narcotics detective and SWAT team member.
To Horgan, "protect and serve" defines a police officer. He said that whether you are chasing down suspects, preventing murders, or stopping drug deals, it all leads back to protecting and serving the community. "The city gave me a territory to enforce those laws, right? And I would go in, and I was enforcing the laws," he said.
Discretion comes with the badge, Horgan said, recalling an incident in which he pulled someone over after establishing the possibility of intoxicated driving. He verified the driver's address and found that the driver was only a couple of blocks from home. After giving the individual a wake-up moment, Horgan gave him the option to lock his keys in his car and walk home or go downtown for a DUI. The individual said that he didn't have an extra set of keys and that he'd have to pay a locksmith, to which Horgan replied: "Or you can go to jail for a DUI." The man thanked him and agreed that it was the best option.
Over the years, Horgan learned that respect could go a long way, and he showed people respect regardless whether or not they were in custody. In return, he would receive respect, and it always helped the situation flow smoothly. Horgan recalled helping a pregnant woman who was living in an abandoned house — he said that the smile on her face showed that she was relieved to get help instead of being degraded and kicked out. He said feel-good moments like that are what helped him know that he was doing the right thing.
Horgan believes that if you truly love what you do, then that's your identity — and being a police officer was his identity. In fact, he enjoyed it as much as his time in the Air Force. He said that fulfilling one's identity and staying true to it leads to happiness, and he strongly believes that police officers have a positive influence on the world.
Kenneth Bombardieri retired after a 28-year career in law enforcement in East St. Louis, Illinois. He has served with undercover narcotics, on loan for the U.S. Marshall's Fugitive Task Force, and as a SWAT team member. He has continued his career post-retirement by working part time with a small department in his hometown.
Bombardieri believes that police officers need to be held to a high standard. He said that officers should be professional, honest, courteous, and fair. By following these traits, he believes that is how you enforce the constitutional laws that govern our country. "Police officers don't make laws, they enforce laws," Bombardieri said.
Much like other police officers, Bombardieri has made a considerable impact in people's lives. He has been involved with three different officer-involved shootings and has delivered two babies in his long career. "I don't know what kind of impact I've had on anyone," he said, "but I will never forget the events."
There are different aspects of law enforcement that drive police officers to serve. "[It's] good vs. evil," he said, adding that working with a great team while serving the community was the best part of his job.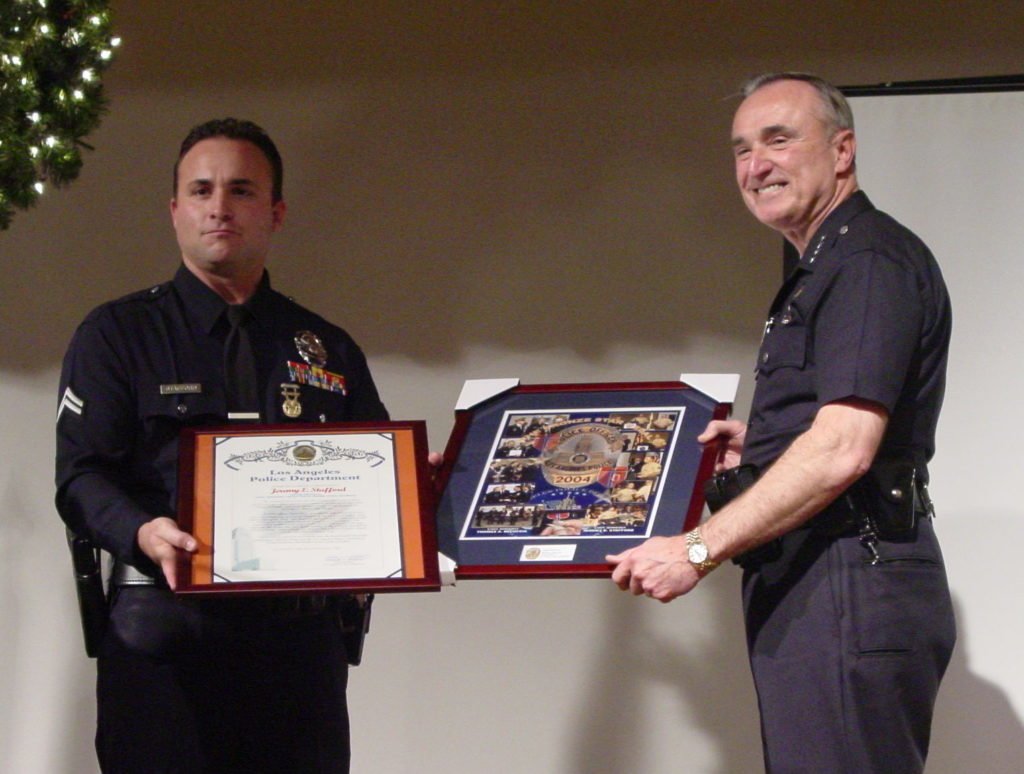 Jeremy Stafford is a U.S. Marine Corps veteran who has been with the Los Angeles Police Department for almost 23 years — and those are the only careers Stafford ever wanted to have. He's served on several different teams within LAPD, including patrol, Narcotics, Vice, Counter Terror, Special Surveillance, and Firearms Instructor teams.
Stafford said what truly defines a police officer is "a calling — a call to duty and service, just like in the higher thresholds of the armed forces."
"Someone had to stand on those walls, someone had to help maintain order, someone has to miss family events, and someone is eventually going to have to sacrifice their life," Stafford said, referencing the lineage of police officers that spans back to the beginning of civilization. He believes that the good cops truly embrace this ideology.
Being able to go to work and help, protect, or train others is immensely important to Stafford. A defining moment of his career was when he arrested a child murderer. "I still have nightmares from that, from seeing the tortured little body," Stafford said. "All the shit I've seen and done, all over the world, but that's seared into my mind." He said that day changed him forever.
As his career approaches its end, Stafford said that there are plenty of things he'll miss about being a police officer. "There's the tribal belonging, of course," he said. "[But] I think that what I'll miss most is that feeling at the end of the day that in some small way, to some person, I made a difference."
---
Editor's Note: This article has been updated to correct Horgan's profession in the Air Force as a Joint Terminal Attack Controller.