Three weeks after a New Haven man was left paralyzed after riding in a police paddy wagon, the top federal prosecutor in Connecticut said she's watching and waiting.
"My office is closely monitoring the ongoing investigations into the circumstances that have left Mr. Randy Cox paralyzed and hospitalized after being taken into custody by the New Haven Police Department on June 19," US Attorney Vanessa Roberts Avery said in a prepared statement released Wednesday, July 6. "My prayers are with him and his family. All suspects taken into police custody must be afforded timely and appropriate medical care in the event of an emergency."
On June 19, New Haven Police officers arrested Richard "Randy" Cox, 36, for illegal possession of a handgun. With his hands cuffed behind his back, he was loaded into a prisoner transport van driven by Officer Oscar Diaz.
Footage released in the wake of the incident from cameras mounted in the vehicle and on a municipal building, as well as from police body cameras, reveals the circumstances of Cox's injury and how he was treated by cops who didn't appear to understand its severity.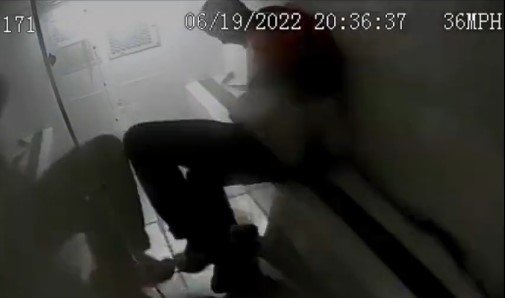 It shows the van bringing Cox to a station to be booked, when Diaz suddenly brakes. Cox slides headfirst into the front metal bulkhead.
"Help, help, help, help," he rasps, unable to rise.
Diaz pulls over roughly three minutes later to check on Cox. Diaz asks him how he ended up with his face on the floor. Cox tries to convince the cop he can't move.
"I fall," Cox tells him.
Diaz retorts that he can see Cox moving his arm, which appears to sprawl limp at the arrested man's side.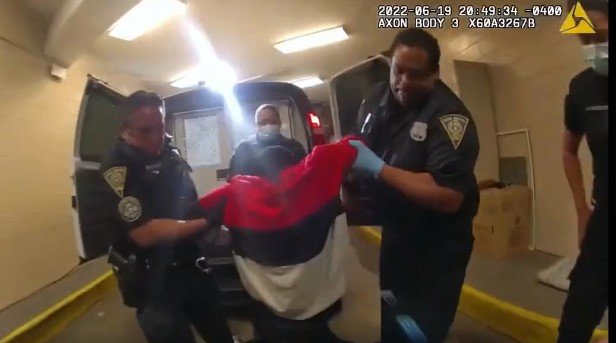 At 8:48 p.m. in the footage, the van appears in the sally port of the detention center.
Officers begin dragging Cox out of the wagon by his feet. He collapses to the floor. Cops ask why he won't get up. They seem to believe he's intoxicated.
Officers manhandle him into a wheelchair. The cuffed Cox can't keep his balance. He continues to slump over. The cops drag him across the floor into a cell, cuff his feet, and then slam the door shut.
American Medical Response personnel arrived later and transported Cox to the Yale New Haven Hospital, where he underwent surgery.
He remains in critical condition.
In the wake of the tragedy, New Haven authorities placed Diaz and four other officers — Ronald Pressley, Jocelyn Lavandier, Luis Rivera, and Sgt. Betsy Segui — on administrative leave. Both their police department and the Connecticut State Police continue to probe what happened to Cox.
On Wednesday, Avery said federal agents were ready to join the investigations.
"If federal action is warranted, the Justice Department will pursue every available avenue to the full extent of the law," she warned.
Attempts by Coffee or Die Magazine to reach the officers were unsuccessful. They didn't respond to messages seeking comment.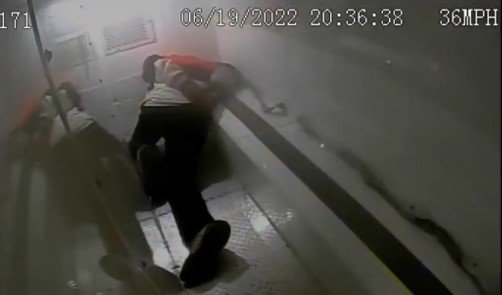 In a prepared statement sent to Coffee or Die on Thursday, New Haven Police Union President Florencio Cotto vowed to safeguard the suspended cops' civil rights.
"Due to the nature of the events surrounding the injury sustained during the transportation of an arrested subject, the New Haven Police Union has been inundated with press inquiries from around the country," Cotto said. "As the case has become an active criminal investigation, the New Haven Police Union will not be providing any detailed comments at this time. We will, however, be providing legal support and representation to the officers involved in the case. In addition, we will be ensuring that all due process protections are afforded to these same officers.
According to New Haven Mayor Justin Elicker, all prisoner transport vans that were not fitted with seat belts have been taken out of service so the safety equipment can be installed.
Read Next: