Police in Florida and New York were caught on body cameras performing acts of courage and comfort with the same three words — "I got you" — as they helped a family escape a burning building and pulled a trapped woman from a flooded car.
Officer Peter Dolci with the Melbourne Police Department in Florida was in the middle of a traffic stop Tuesday when a person ran over and frantically told him that a vehicle had just crashed into a nearby river. Dolci rushed to the scene to find a half-submerged car, with the driver's head being held just above the water by another occupant. Body-camera footage obtained by Coffee or Die Magazine shows Dolci rushing to the vehicle and calmly issuing instructions to the man inside before tearing off the shattered windshield of the vehicle.
Throughout, he tells the two in the car, "I got you."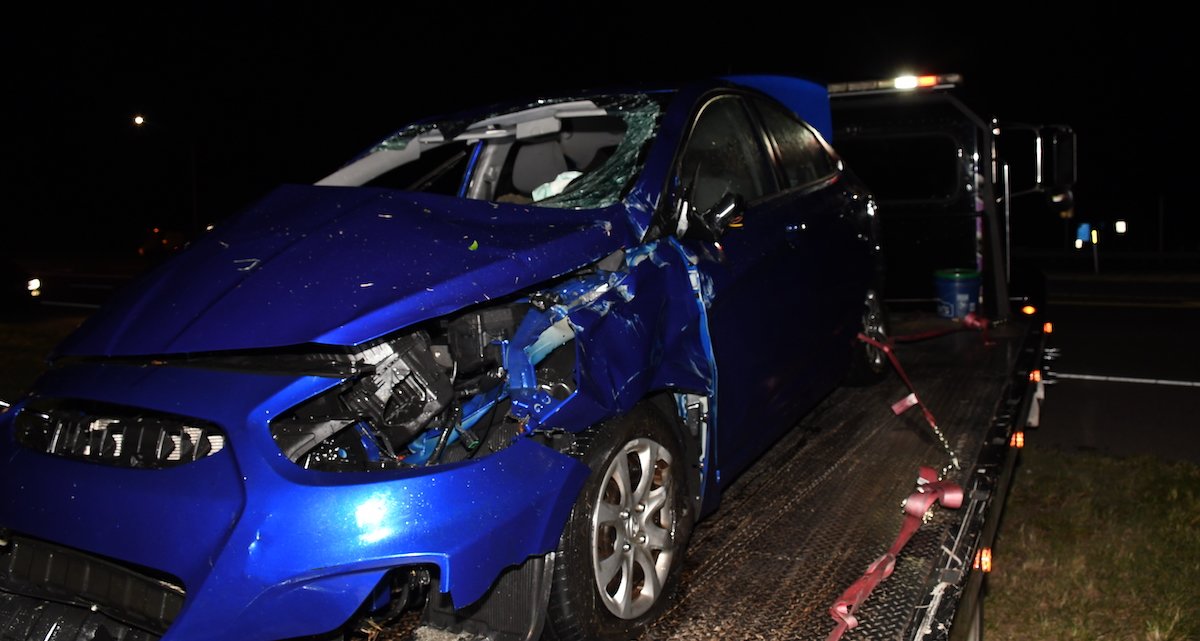 The man inside the vehicle then pulls the woman out of the car, and Dolci helps carry her from the water. Dolci and another officer, Luke Dummer, quickly determine that the woman is not breathing and start CPR. She soon coughs up a large amount of water but remains unconscious.
At one point, Dummer assists Dolci with rolling the woman onto her side, and he executes what appears to be side compressions, helping the woman expel water out of her lungs. Dolci also returns to the submerged vehicle to ensure there are no other passengers.
As of Tuesday, the woman was in stable condition at a local hospital.
Just a day before, Jamestown, New York, police Officer Mark Conklin was the first on the scene at a house fire Monday when he realized members of a family were still inside. While braving the extreme heat, Conklin pulled people from the burning house on the main floor, instructing them to run to safety. He then heard screaming from the side of the house and ran around to where children and an adult were shouting from the second-floor window.
Conklin instructed them to jump, saying he would catch them. They jumped, and he caught each of them — an act recorded by his body camera — and moved them to safety.
As he moves with the family, he repeats, "I got you."
In a post to Facebook, Jamestown Police Chief Tim Jackson praised Conklin for his bravery.
"I can say that I have seen many examples of heroism over the years by officers," Jackson said. "After watching the video of this incident and speaking to others involved, I can say that the actions of Officer Conklin were, to say the least, one of the most outstanding examples of bravery, heroism, and exemplary service I have seen."
---
Editor's Note: This article has been updated to reflect the proper spelling of Officer Luke Dummer's name.
Read Next: WATCH: Firefighters Extract Naked Woman From 8-Inch Gap in Concrete Wall