A fender-bender accident in Fairfield, California, led to a memorable Mother's Day for police officers in town, and for some local moms.
Following a car accident Sunday, officers arrested a man for driving under the influence. When the driver realized he was being arrested, he told the officers that he was delivering Mother's Day flowers for his mom's flower company.
One of the officers, James Lewis, told Coffee or Die Magazine that he and his partner, Chance Leong, looked at each other and came to the same conclusion: "Why don't we just finish the deliveries for him?"
Lewis and Fairfield Police Lt. Jausiah Jacobsen quickly divided up the flowers and chocolate between them to get them delivered quickly.
"We found a manifest and matched it, and then all the flowers had names on them so we just had to match the names to the manifest [and the] manifest to all the addresses," Jacobsen said. "So [we] divvied them up between a couple of the officers geographically and got them taken to the residents that way.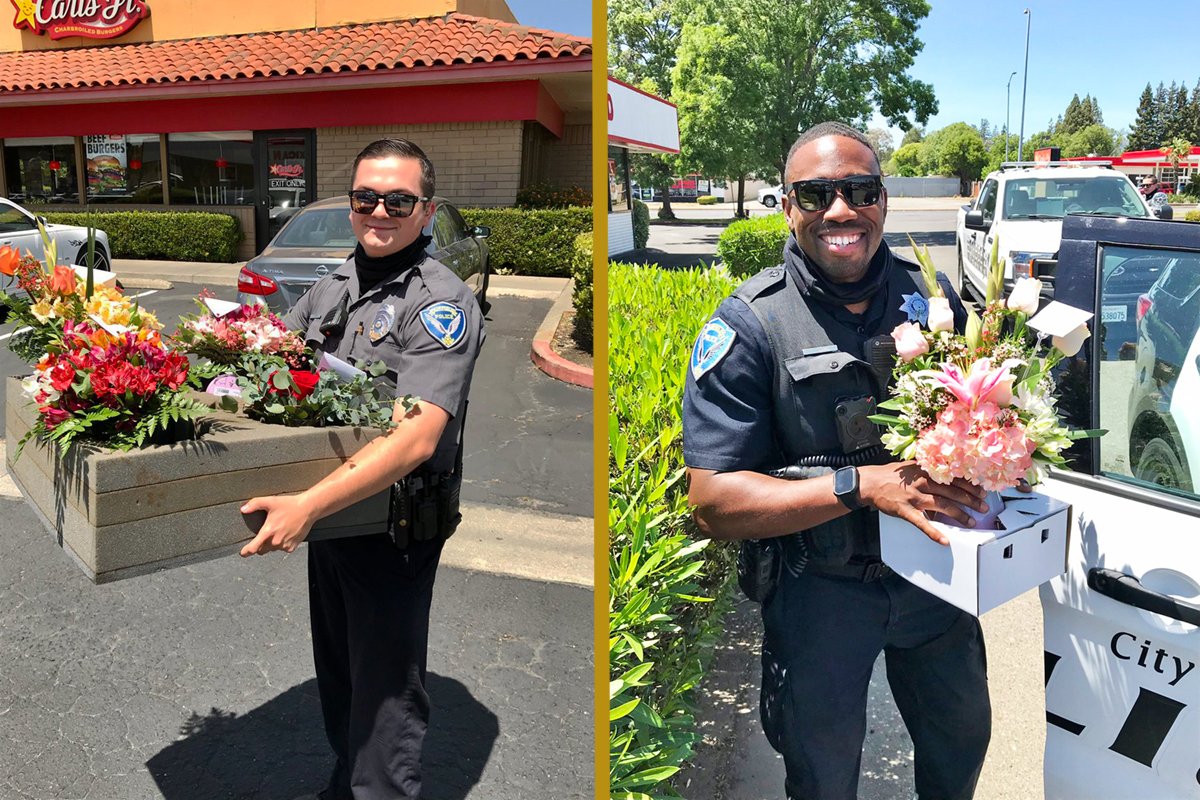 They took off, delivering close to a dozen bouquets of flowers and a couple of boxes of chocolates to various mothers in the area. All in all, it took the two officers about an hour and a half to finish all the deliveries. Once done, they returned to their patrol beats to continue their shifts.
The mothers who received their bouquets and chocolates from uniformed officers were shocked at first, said Lewis.
"They were very receptive and happy to actually see law enforcement there doing that type of stuff," Lewis said. "Because it's never happened to them before. So, they were more thankful than anything."
Lewis recently joined the Fairfield SWAT team and said delivering flowers and chocolates wasn't exactly what he expected his daily life would entail. Nevertheless, he told Coffee or Die that he was happy to get out in the community and connect with people.
"Ultimately, it's awesome. I just like being able to do something other than being in the bad light, because I know law enforcement is catching a lot of heat now," Lewis said. "To me, being able to be out there and show them we're human too. I have a mama too."
Read Next: