The Portland Police Association building was set on fire Tuesday night, according to a Portland Police Bureau press release. The fire is estimated to have caused $25,000 in damage during the second night of demonstrations in Portland, Oregon, in response to the police shooting death of a Black man in Minnesota. A 19-year-old woman was arrested for starting the blaze.
A crowd of 100 gathered in Kenton Park in northern Portland around 9:40 p.m., the PPB said. The group blocked traffic and "began shooting fireworks into the air" as they marched.
When the group arrived outside of the Portland Police Association union office building, police said, a member of the crowd set a trash can next to the building and lit its contents on fire. Shortly after, someone lit fire to a door to the building with an "unknown accelerant on the wooden framing." Police arrested Alma Raven-Guido, 19, on the scene. She is charged with arson in the second degree, a class C felony in Oregon. Police released photos of accelerants, lighters, and other fire-making items they say Raven-Guido was carrying.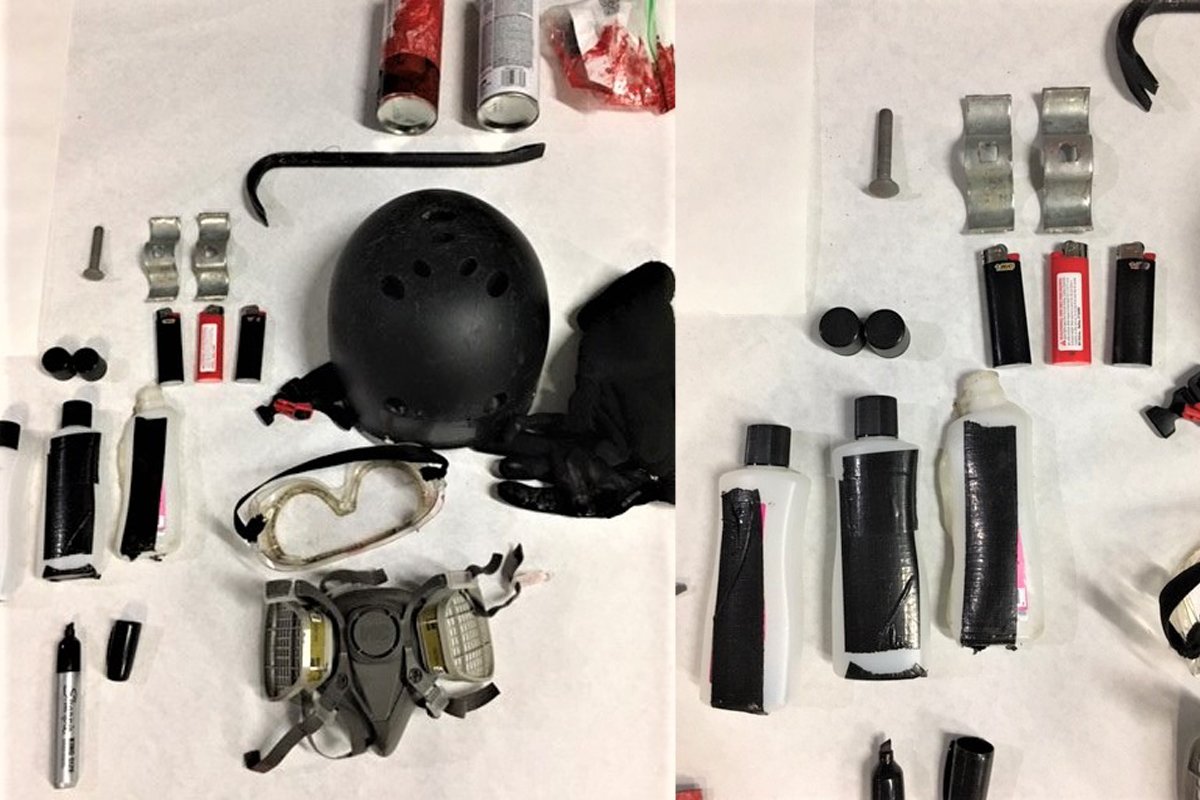 According to the Daily Emerald, Raven-Guido is a student at the University of Oregon.
The fire came one night after rioters damaged a building that houses multiple law enforcement agencies, including Portland Police and the Multnomah County Sheriff's Office. According to previous reporting by Coffee or Die Magazine, profane graffiti, heavy projectiles, and fires damaged several buildings and law enforcement vehicles Monday.
The Portland street violence mirrored protests in Brooklyn Center, Minnesota, that began after police officer Kimberly Potter fired a single shot that struck Daunte Wright in the chest, mortally wounding him during a Sunday traffic stop. Potter resigned from the police force Monday and was arrested Tuesday morning and charged with second-degree manslaughter.
Read Next: