As a surge in street violence and a record-breaking numbers of killings continue in Portland, Oregon, the Portland City Council voted Wednesday to approve a sweeping list of public-safety and police reforms.
The measure does not restore any of the $15 million the council cut from the Portland Police Bureau last summer.
The package includes over $4 million for local community groups, hires two dozen unarmed park rangers who will patrol city parks 24 hours a day and approves a reshuffling of some police assignments to address gun violence.
Local politicians, from the mayor to City Council members to community groups, praised the move, which ended several weeks of negotiations over how the city would respond to the uptick in violent crime. Mayor Ted Wheeler had lobbied to up the police budget by $2 million, but City Council members said no additional funding would be provided for police.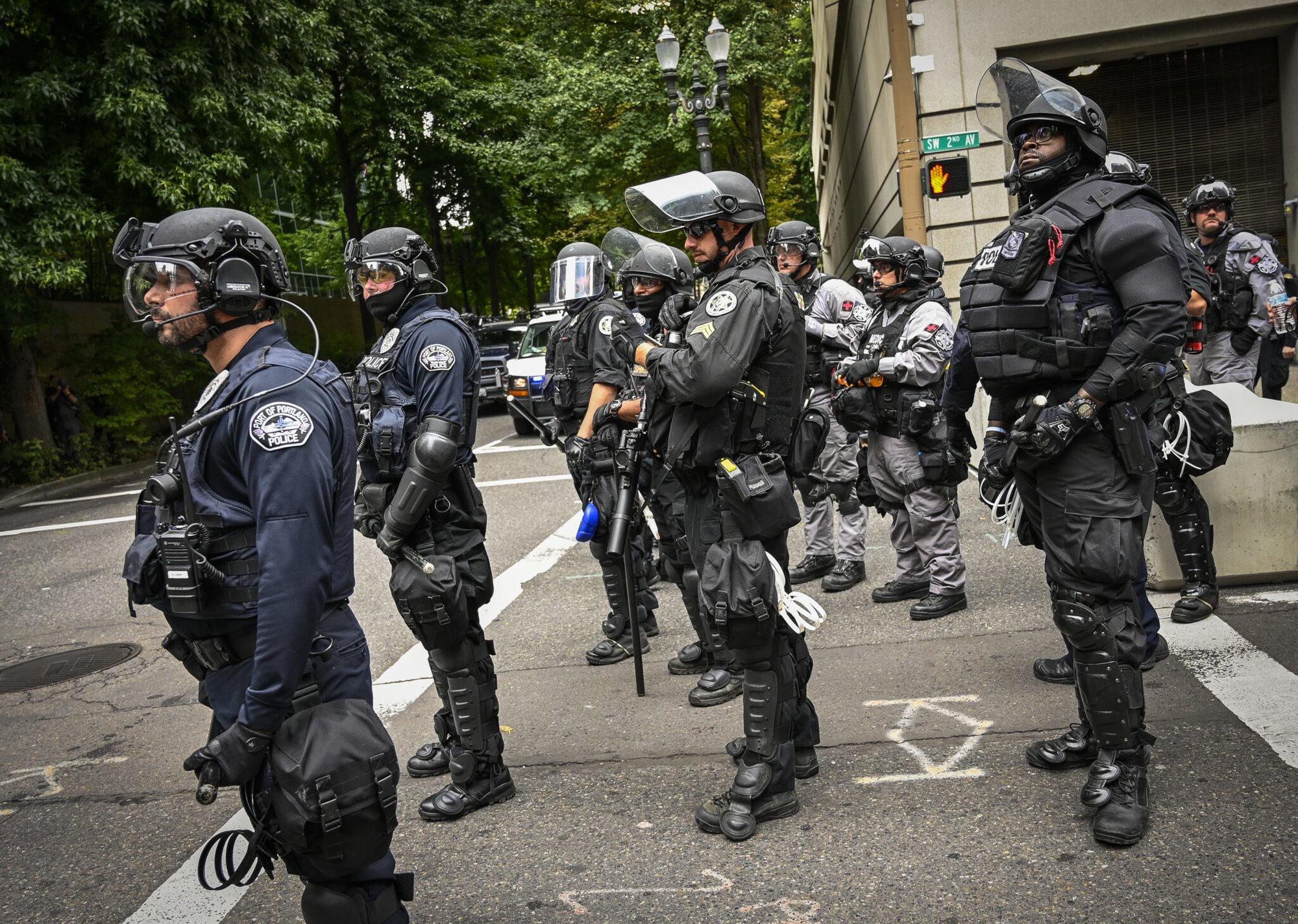 But with officers fleeing the city's police force in the last year, it was unclear whether the deal would help or hurt morale in the department. The Oregonian published transcripts this week from exit interviews with retiring or quitting police officers who left the department after last summer's protests and the budget cuts. Over 10% of the force has left in the last year, and the interviews paint a picture of a department rife with unhappiness.
"The community shows zero support. The city council are raging idiots, in addition to being stupid. Additionally, the mayor and council ignore actual facts on crime and policing in favor of radical leftist and anarchists fantasy," one detective wrote in his exit interview.
On another exit form, where departing officers are asked about "Factors Affecting Your Departure," with check boxes for items such as "Job Location" and "Retirement," one cop simply wrote over the boxes: "Mayor Wheeler & Commissioners are a trainwreck."
The disconnect between political leaders and the police is not a problem exclusive to Portland, but few major cities have embraced large-scale "police reform" — often under the monicker of "defund the police" — as deeply. The pressure in the city to take bites out of police authorities and budgets was high during a summer of protests, and June's budget cut redirected much of the $15 million to nonpolice interventions championed by community activists.
Nationally, many view Portland's experience as an experiment in police reform to be copied or, if it fails, avoided.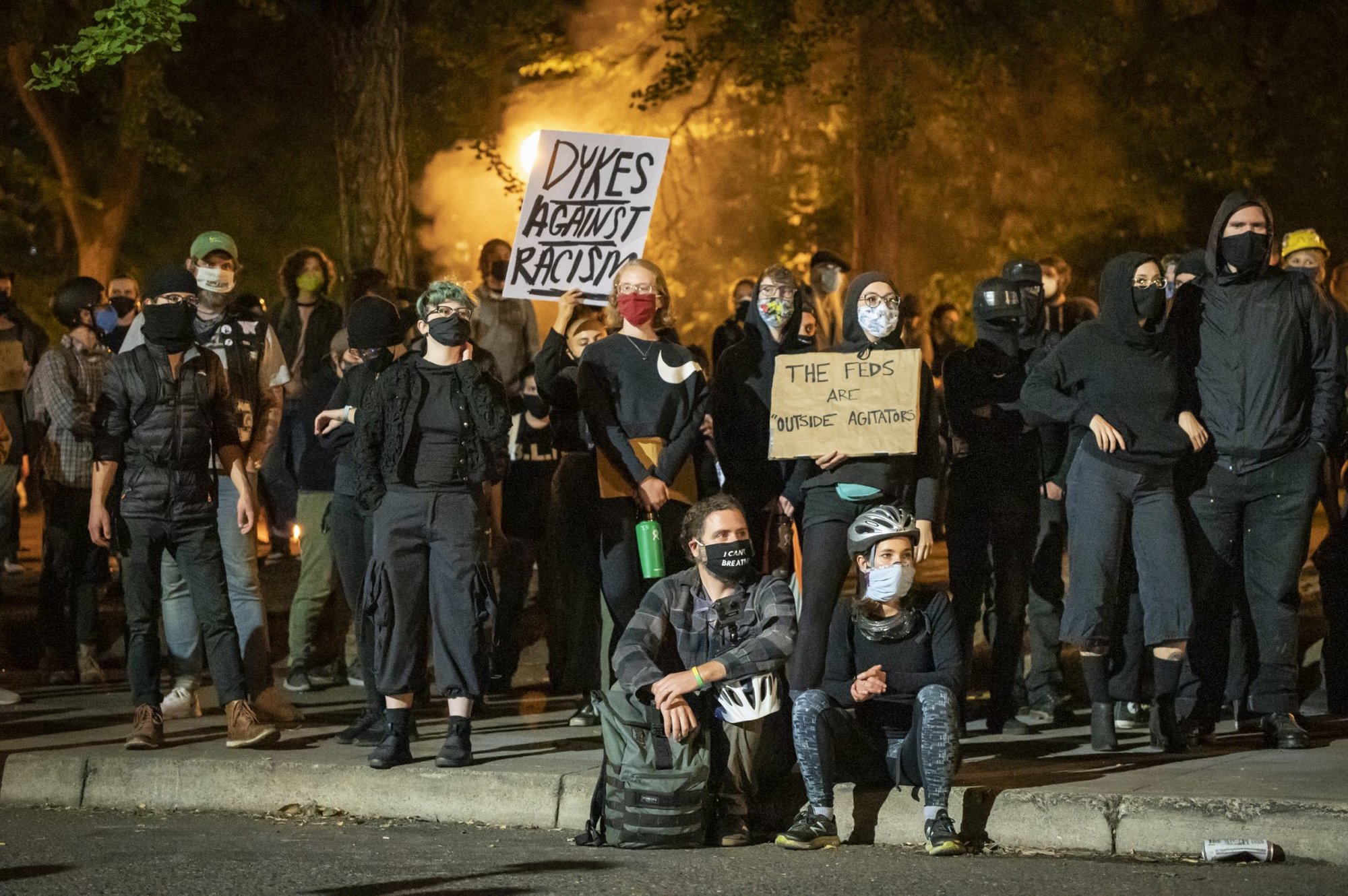 Prior to Wednesday's vote, perhaps only two central facts regarding Portland's situation have been clear:
• In June, the city council voted 3-1 to cut $15 million from the Police Bureau's requested budget, or about 6%, after public protests and intense lobbying from community groups. The drop set the department's budget for 2020-2021 at just under $230 million, down from the $244.6 million the council and department agreed on before the summer's protests. The move capped a summer of protests over police tactics. Some protesters demanded a $50 million cut, though even pro-reform city council members dismissed that number. The cut included the elimination of several units in the department, including the Gun Violence Reduction Team, which community groups said had a history of targeting and unnecessarily killing Black people.
• Since the cut, gun and violent crime has steadily increased in the city to levels beyond any ever seen in Portland. Police said this week that the city has seen 288 shootings in 2021, injuring 92 people. In all, the city has recorded 25 homicides, 18 of which involved firearms (a police spokesperson told Coffee Or Die Magazine that those numbers are current, but include some April data that may be revised). If that pace continues, the city could see 100 killings in all of 2021 — nearly double 2020's total of 55, which was the highest number in over two decades.
Though those two events – the budget cut and the rise in crime – are not contested, the connection between them, if any, is less clear. Pandemic lockdowns fueled spikes in crime across the country in 2020, and early numbers in 2021 show continued upticks as lockdowns lift. How much of Portland's crime spikes is due to police cuts and how much is due to larger social trends remains unclear.
The reforms passed Wednesday will add a dozen full-time park rangers to the city's parks. They will patrol mostly on foot, 24 hours a day, engaging with the public and enforcing rules but with little law enforcement training and no ability to arrest. The bill also moves more than $4 million to three community organizations with histories of working with city offices to reduce gun and gang violence. The bill also moves close to a dozen officers in the police department into gun crime investigation, pulling them from units focused on assault and theft.
Unaddressed for now is the Portland Police Bureau's manpower shortage. Portland Police Chief Chuck Lovell said Wednesday that the department had an 11% vacancy rate for sworn officers, with 98 unfilled positions. And that may get worse, Lovell said. Six officers are resigning in April, he said, and 88 will be eligible to retire by the middle of 2022. Portland's police has slots for 900 officers.