It's hard to ignore the images of shops across America boarding up their windows in anticipation of civil unrest following Tuesday's presidential election. The National Guard is reportedly preparing to respond to post-election violence, and legal scholars across the land are dusting off their tomes, hunkering down for what some fear may be a protracted legal battle to determine the winner of Tuesday's vote.
Yet anxiety over the election does not end at America's borders. At geopolitical hot spots around the world — from the front lines in Ukraine to the Taiwan Strait to the Persian Gulf — America's adversaries are perpetually held at bay, dissuaded from acting upon their regional power-grab machinations by the specter of American military retaliation. Could a domestically distracted America upset this precarious equilibrium?
So, while Americans await the outcome of Tuesday's vote with bated breath, so, too, do the millions of citizens of America's allies. They, as we, should wonder — will any of America's foreign adversaries try to exploit potential post-election chaos to prosecute an act of military aggression?
Coffee or Die Magazine posed this important question to several noted foreign policy experts, and here's what they said.
Retired US Army Brig. Gen. Peter Zwack, senior Russia-Eurasian fellow at the Institute for National Security Studies at the National Defense University
An adjunct fellow at the Pell Center and a global fellow at the Wilson Center's Kennan Institute, Zwack served as the US senior defense attaché to the Russian Federation from 2012 to 2014.
"A lot will depend, I think, on who wins the election, and if it is a clean victory or contested well into November. Powers such as Russia, China, Iran, and North Korea would be careful not to conventionally push the US while Trump is still in power so as not to invite a major, non-proportionate reaction.
"The region I worry most conventionally about is the South China Sea — where an accident or incident could provoke something. [There is] a lot of hardware in the region and Trump, if provoked, could look for a way to tee off on the Chinese, or possibly the Iranians. Belarus also — with its proximity to Russia, Ukraine, and three NATO nations — could blow hot if the Russians decided to more aggressively intervene. I don't think, however, Russia at this sensitive time would want to poke too hard in the West conventionally for regional, economic, and domestic reasons.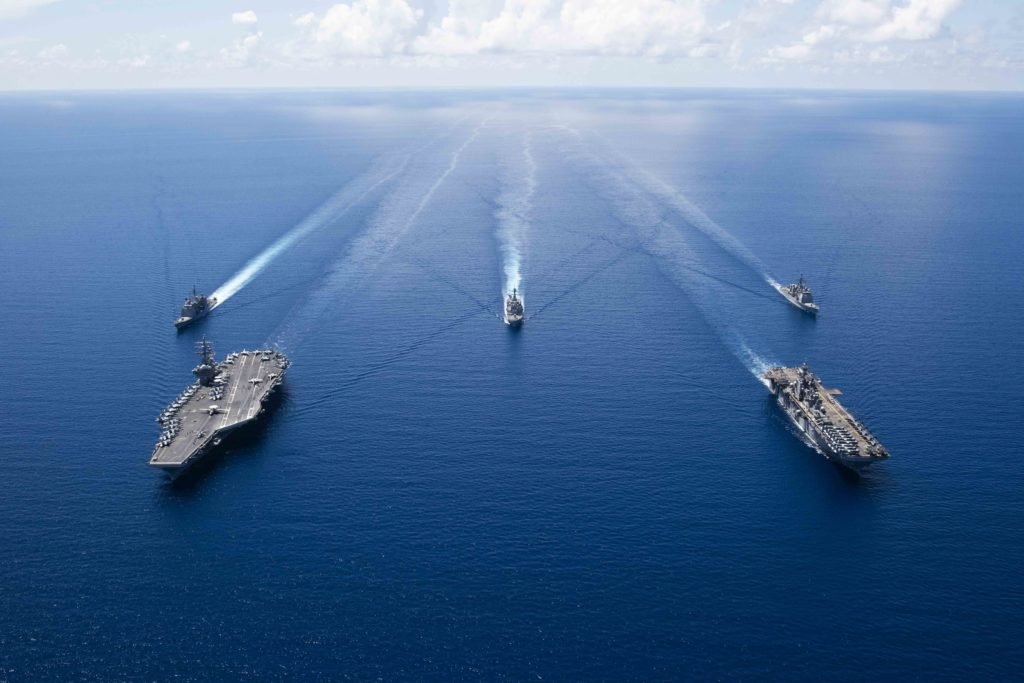 "I do worry that foreign influence in the cyber domain, with possible links to human agitators, even provocateurs, could create a situation — an incident — in the USA during a contested election that somehow incites armed groups into possibly facing off against each other. If such [cyber propaganda] spreads, it could be really bad with our extreme polarization at present. Non-attribution for such gray-black ops would be essential as the US counter-reaction would be furious and aggressive. Our military will certainly be on a heightened state of watch over the days and weeks ahead.
"The scenarios are endless. Again, a lot will depend on whether the election is a blue wave, contested in the courts and in the heartland, or, less likely, a Trump win."
Steve Tsang, director of SOAS University of London's China Institute
A political scientist and historian, Tsang has written numerous books on Taiwan and China. He previously served at Oxford University in various posts, including as director of the Taiwan Studies Program, director of the Asian Studies Center, and dean of St Antony's College. At the University of Nottingham, Tsang served as head of the School of Contemporary Chinese Studies and director of the China Policy Institute.
"I am going to disappoint you […] I think the risk that some powers may take advantage of a potential constitutional crisis in Washington is there, but it may not be as high as has been said by some.
"The prospect that China will use a period of crisis in Washington to attack Taiwan is very slim, as such an operation will be an enormous undertaking that cannot be completed in a matter of weeks, and Beijing will have to deal with whichever administration will emerge out of the crisis in Washington.
"Incidents over the Taiwan Strait […] already happen regularly, so I don't see [the election] as a game changer."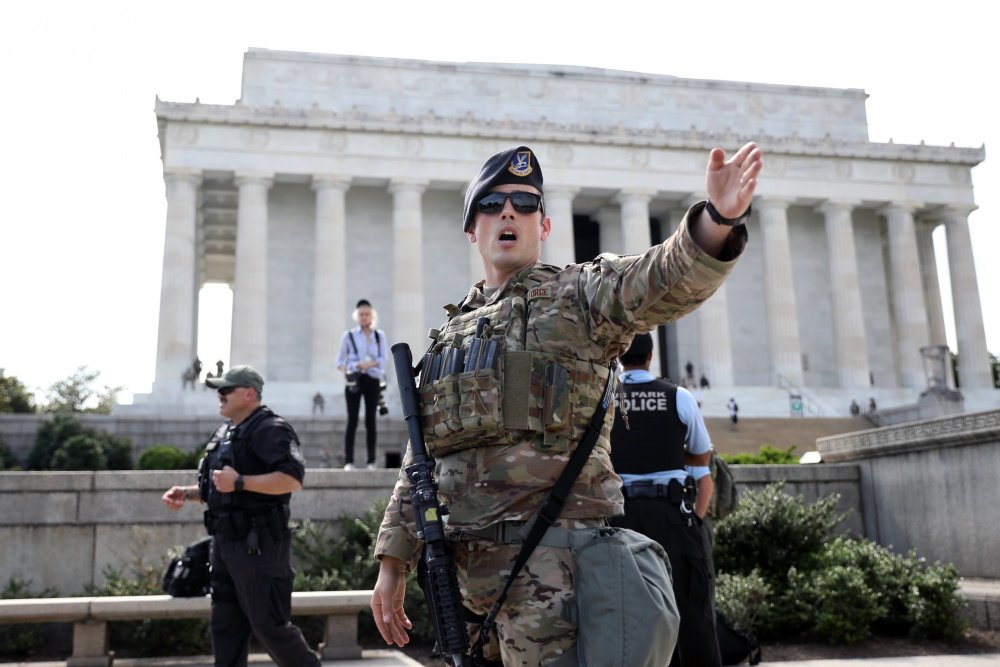 Retired US Army Lt. Gen. Mark Hertling, former commanding general of US Army Europe and the 7th Army
Hertling served three years in combat, including as commander of the 1st Armored Division and Task Force Iron in northern Iraq during the 2007 surge. A 1975 West Point graduate and a tanker by trade, Hertling was wounded in action at the Battle of Medina Ridge during Operation Desert Storm. Among various other professional endeavors, Hertling is now a military and national security analyst for CNN.
"Our intelligence community continues to see an axis between the desire of Russia and the strategic goals of [Russian President Vladimir Putin] to influence our nation's institutions and to create continued divisiveness between our government and its allies. There are continuing connections between the Russian government and key leaders of multiple extremist right-wing groups. For that reason, we will likely see a variety of malign activities wrought by these groups during the post-election and post-inauguration periods.
"In my view, the most dangerous phase will be between Election Day and Inauguration Day, due to the distrust in key governmental institutions already created by the Trump administration. During that period, with its potential for degrees of chaos, and with the knowledge that there will be a transition of government, several adversaries will likely attempt to take some overt, but mostly covert, actions to shape future advantage."
Jordan Becker, US liaison officer to the French Joint Staff
A lieutenant colonel in the US Army, Becker served in the Middle East and Africa as an airborne infantry platoon leader and a Special Forces detachment commander from 2001 to 2009. Becker, who completed a Ph.D. at King's College in London, is solely responsible for his research, which does not reflect any official US government position.
"I have long had several scenarios in mind in my general area whereby an adversary could harm the US at pretty low cost. Most of them look a bit like the relatively small-scale terror acts that have occurred here in France.
"If I were a great-power adversary, I would seek to identify plausibly deniable ways that I could increase the likelihood, intensity, and density of these sorts of actions — specifically targeting US relationships with its friends, in an effort to fracture coalitions and alliances that I perceived as opposing me.
"I could see the 'launching' or 'awakening' of these sorts of actions in the context of election-related instability in the US, but I am not certain that the latter would necessarily causally affect the former. While the latter are low-cost and plausibly deniable with potentially significant effects, just letting us rip on our own is no-cost, there's no need for deniability of any kind, and the effects are what they are."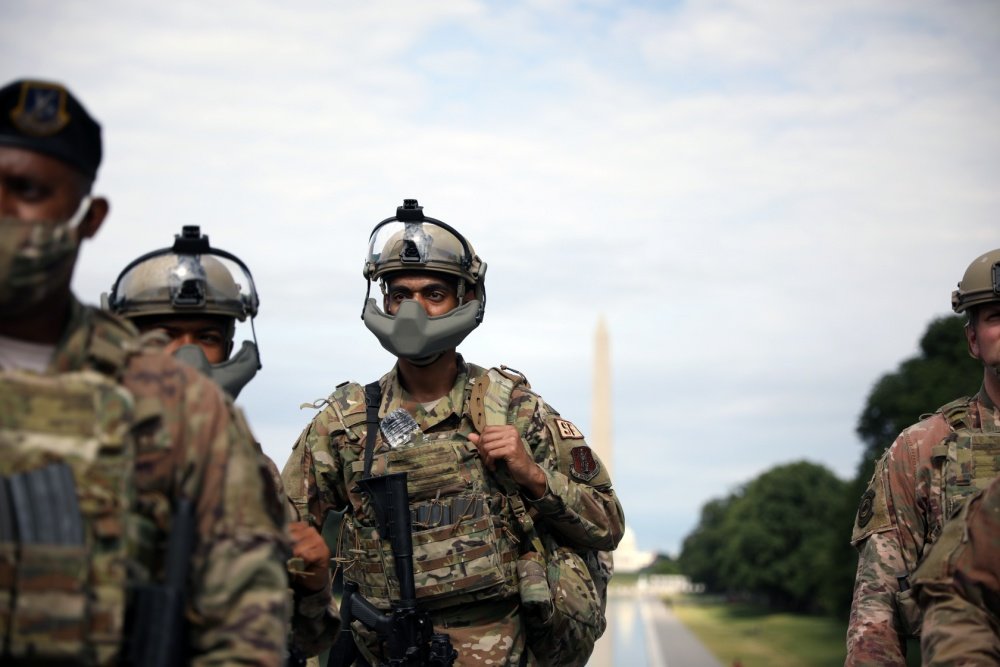 Anders Corr, founder of Corr Analytics, a firm that provides political risk analysis to commercial clients and publishes the Journal of Political Risk
A US Army intelligence veteran, Corr holds a Ph.D. in government from Harvard University. He led the US Army Social Science Research and Analysis group in Afghanistan. Corr has conducted analysis for US Pacific Command, US Special Operations Command Pacific, and US European Command on risks to US national security in Asia and Europe.
"US forces keep a military balance in numerous regions around the world, including: pressuring China not to invade Taiwan or the [Senkaku Islands], North Korea not to invade South Korea, Russia not to invade all of Ukraine and other former Soviet republics, and Iran not to consolidate its gains in Syria or seek to absorb Afghanistan. US forces also serve as a backstop to the defense of Europe against Russia, and to UN peacekeeping operations in Africa, the Middle East, South Asia, and Eastern Europe.
"A worst-case scenario would be coordinated military operations led by bad actors — especially China, Russia, Iran, and North Korea — which could easily overwhelm the ability of the US to respond to any single actor. Domestic stability in the US has previously been taken for granted by the world, and is consequently critical to peace and security globally.
"Loose talk of 'civil war' in the US due to any imagined post-election disputes is incredibly irresponsible as it puts the idea into the heads of more extreme members of the public. To the extent that it is taken seriously, it could have the side effect of encouraging our European and Asian allies of the need to maintain more robust military spending so they are less dependent upon US forces."
Paul Goble, special adviser on Soviet nationality issues and Baltic affairs to Secretary of State James Baker during the presidency of George H.W. Bush
Goble served in various capacities in the US State Department, the Central Intelligence Agency, and the International Broadcasting Bureau.
"I think there are many countries which may use this 'distraction' to take actions that they know would otherwise spark a reaction. My first concern in that regard would be Russia and a possible move in Belarus. But Putin is constrained by other factors, so that may not happen."