In the first weeks of 2022, the Russian army is massed along Russia's border with Ukraine. Many Ukrainians believe Russian President Vladimir Putin is laying the groundwork for an invasion, escalating his efforts to control Ukraine, its people, and the nation's natural resources.
If Russia invades, it would not be the first time that its leaders have used its army to crush a freedom-minded government.
In 1968, the Soviet Union rolled 250,000 soldiers and 2,000 tanks through Poland, Hungary, and East Germany and into Czechoslovakia to end another popular, pro-Western political movement, the Prague Spring.
In April 1968, Czechoslovakia appeared to be a nation on its way toward a freer future. A World War II resistance fighter against Nazi occupation, Alexander Dubček, had replaced Stalinist ruler Antonin Novotny as the Communist Party first secretary in January 1968. Dubček immediately instituted a dramatic liberalization of the political, economic, and social order. His Action Program of the Communist Party promised to deliver "socialism with a human face."
The document proposed a "unique experiment in democratic communism," which allowed freedom of speech, removed press censorship, took away state control of the economy, and proposed gradual reform over a 10-year period of the political system. Even noncommunist political parties and candidates were expected to have open local and national access to elections. The reforms were revolutionary. Czechoslovakia had become a communist state in 1948, and little more than a puppet regime to Moscow once Novotny took power in 1957. The new proposals significantly departed from the Soviet Union's influence, and Dubček achieved widespread public support in peaceful demonstrations held in cities across the country.
While the citizens of Czechoslovakia embraced the reforms and westernization of life, Soviet leaders saw the movement — quickly dubbed the Prague Spring — as a threat. After Czechoslovak leaders visited Moscow for a meeting with Soviet leadership early in May 1968, high-ranking Soviet military officials entered Czechoslovakia to prepare invasion forces disguised as Warsaw Pact military exercises.
In July 1968, representatives from the communist parties of the Soviet Union, Hungary, Poland, East Germany, and Bulgaria met in Warsaw. They drafted a diplomatic note warning Dubček and his allies that the situation in Czechoslovakia "jeopardizes the common vital interests of other socialist countries." Their forces gathered along the Czechoslovakian border, and the threat of invasion grew dire.
Soviet head of state Leonid Ilych Brezhnev issued his Brezhnev Doctrine in August 1968, declaring that the Soviet Union and Warsaw Pact allies would not allow Eastern Europe to reject communism "even if it meant a third World War." Brezhnev feared opposition to communism would cause instability, threaten interests to security, and create openings for Western ideologies and relations.
Czechoslovakia's leaders knew that uprisings in East Germany in 1953 and Hungary in 1956 were met with severe reprisals. Faced with an imminent invasion of between 500,000 and 750,000 troops, the government issued recommendations to its citizens, calling for passive resistance. It would make little difference when the tanks arrived.
"It was a defining moment," Jiri Pehe told The New York Times in 2018, 50 years after the invasion. Pehe was an adviser to Vaclav Havel, the first president of post-communist Czechoslovakia. "For the country, it was a defining moment because after a huge rise in the hopes of the people and an outburst of creative energy, the country was crushed. It really broke the backbone of the nation."
Without support or backing from the United States and NATO allies, the citizens of Czechoslovakia understood an armed insurgency to counter the invasion wasn't an option.
It was the second time in 30 years that Western powers had failed to fight for Czech freedom.
"Nothing short of a world war was likely to get [Soviet forces] out," according to a CIA report. "In 1938, the Western powers had responded to threats against Czechoslovakia by backing down, rather than face a Nazi Germany they falsely believed was ready for war. In 1968 they had no choice."
Instead, the abandonment of the opposition by the West forced Czechoslovaks to voice their frustrations alone. Some chose to stand in front of tanks and offer flowers to the soldiers driving them. Others massed in the streets, while extremists from within their crowd threw Molotov cocktails against the raiding forces.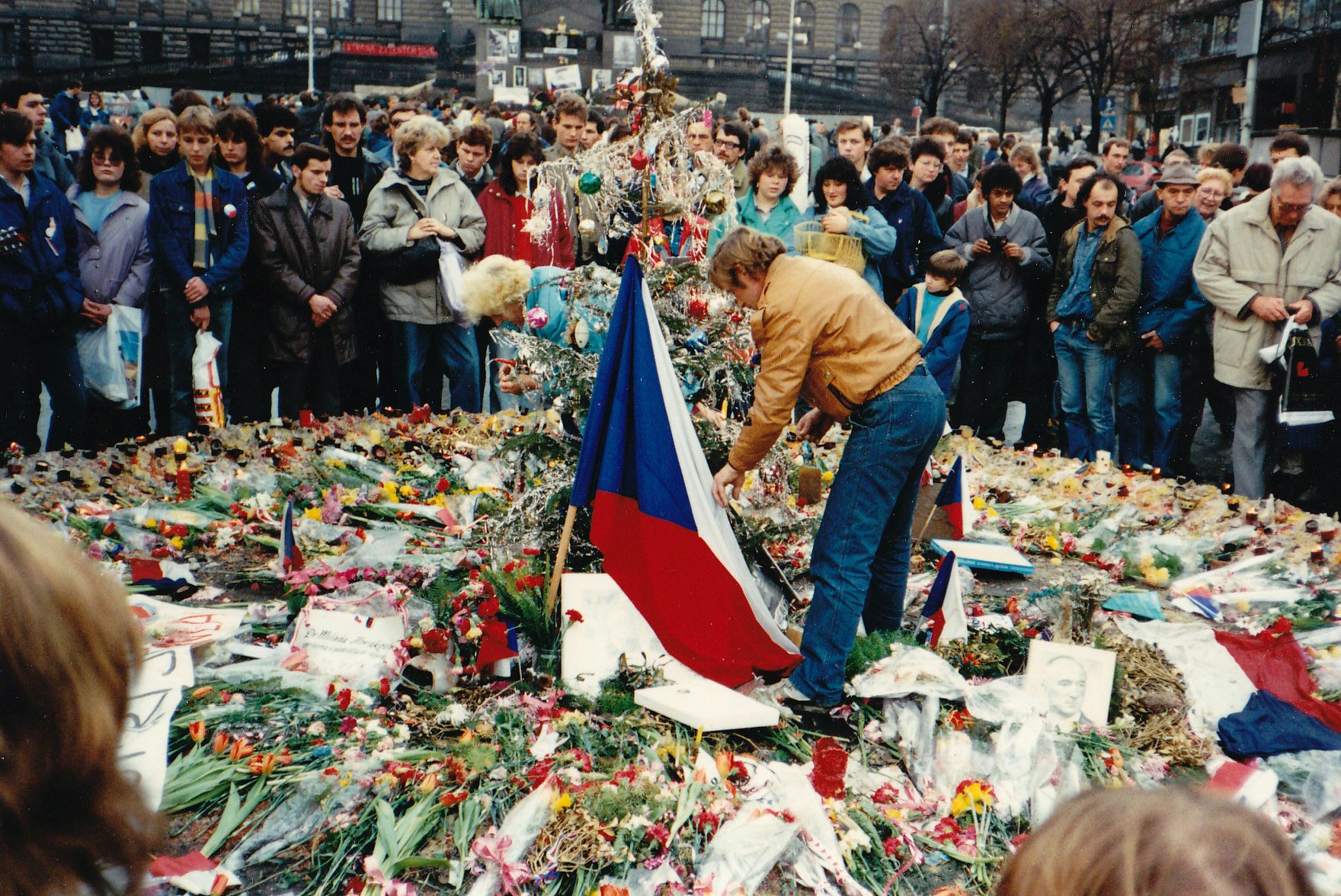 Perhaps the most violent episode to emerge out of the mostly passive resistance involved the street battle to protect the Czechoslovak Radio headquarters, which many viewed as the last bastion of defiance within the city. As many as 15 civilians were killed following clashes to keep broadcasting operational.
As the Prague Spring ended with more than 100 civilians killed, a single act of noncompliance on Jan. 16, 1969, proved to be a hidden key to inspiring generations. Jan Palach, a 20-year-old Czech student, set himself on fire to protest the August invasion. Three days later, he died of his burns, and thousands attended his funeral. Twenty years after his death, anti-communist protests erupted in his memory and added fuel to the nonviolent Velvet Revolution that ended Czechoslovakia's communist regime after the fall of the Berlin Wall.
"After the invasion, I never met anybody who would advocate [communism], not even among the Soviets," Jirina Siklova told The New York Times. As a Czech sociologist, she often traveled abroad during the 1960s to talk to students who believed the socialist system could help their societies. "Fifty years later, we still have not found an alternative to fighting problems of the Western world, and that is why many people turn to extremists."
The situation in Ukraine today holds parallels to the Prague Spring. Czechoslovakia launched liberal reforms after the peaceful removal of Soviet hard-liner Novotny as president, and the Soviet Union responded by invading. Similarly, the root cause of today's Russia-Ukraine conflict traces to 2014, when Ukrainian protesters toppled President Viktor Yanukovych, who had kept the country under the thumb of Russia and its president, Vladimir Putin. In the years since, the Ukrainian government has tried to break free of Russian influence and align the country closer with Western powers like the US and Western Europe. Putin has vowed he will not allow that to continue.
Read Next: Russian Troops Enter Belarus, Escalating Threat of Kyiv Encirclement