Drew Wagner has two jobs. In one of them, he has to keep a lot of young Midwestern kids focused on daily work routines, good eating habits, and not getting in fights.
The other job is being principal of a Nebraska elementary school.
As first sergeant of the 185th Air Refueling Wing of the Iowa Air National Guard, Wagner just returned from a six-month-long deployment at Al Dhafra Air Base in the United Arab Emirates. To deploy, he took the year off as principal at Fort Calhoun Elementary School.
Wagner, a master sergeant, recently returned home and surprised the kids at the school, walking into an assembly in full uniform to the kind of rousing welcome only a few hundred 4- to 12-year-olds can supply.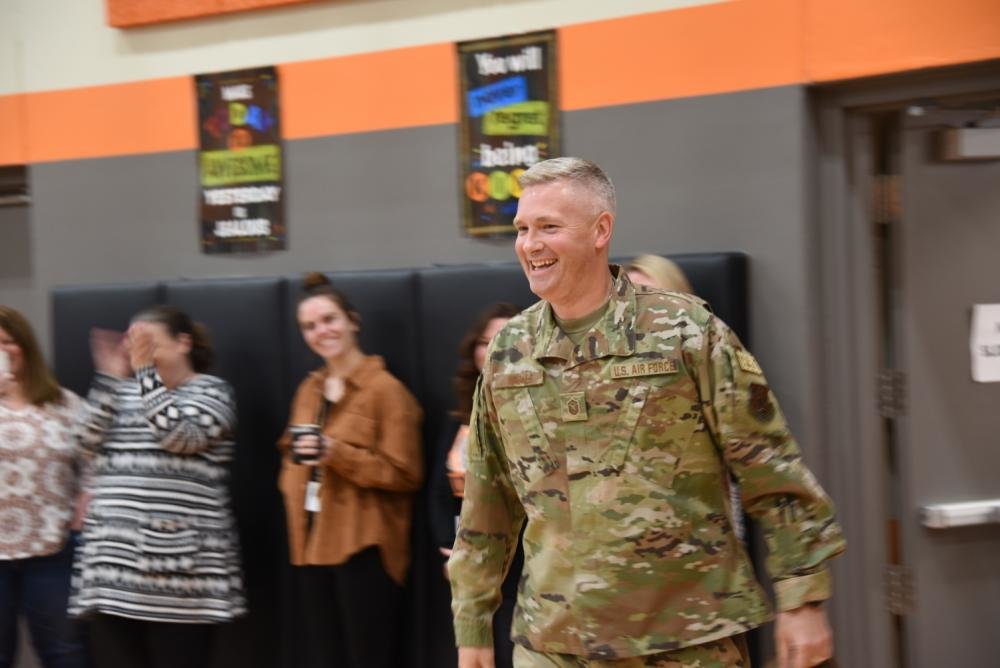 Serving as the top enlisted adviser while deployed, he said, was not completely unlike his 10 years as a school principal.
"No matter what organization I work for, I've always found that creating solid relationships and working with others and understanding how much you care for another person besides yourself has always been rewarding for me as a principal and as a service member," Wagner told Coffee or Die Magazine. "It goes back to our core values of service."
Wagner is grateful to everyone for the celebration of his return, which has included multiple "welcome home" parties. Wagner's wife, Jess, and his three children — Paxtyn, 11; Lennox, 6; and Xander, 4 — were at the airport when the 50 deployed troops from his unit returned to Sioux City.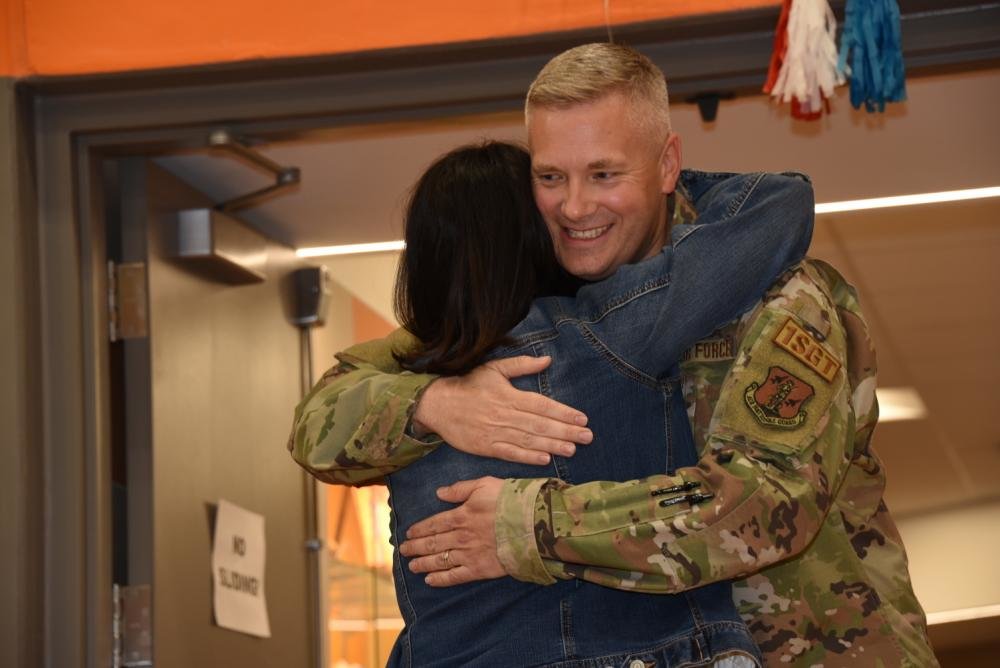 But it was his return to school that took the most planning and got the biggest cheer.
"We surprised them," Wagner said. He worked with the interim principal and the public affairs officer at his base to set up an assembly where all the students expected to have one last Zoom with him before he left the Arabian Peninsula. Instead, he walked in through the side doors.
"The looks on everybody's faces were awesome," said Wagner. "'Is that Mr. Wagner? Is he really here?'"
While deployed, Wagner said, he had a recurring dream. He was back in his house with his wife and three kids.
"Then I woke up in my storage container," he said, referring to his less than luxurious sleeping accommodations. "My brain kept teasing me. You're not home yet. Keep doing your job."
Read Next: