The Drug Enforcement Administration announced Tuesday a new initiative, Project Safeguard, and the preliminary results since its August 2020 launch. The project was started to combat violent crime in connection with drug trafficking organizations.
"Drug trafficking and violent crime are inextricably linked. From the extreme levels of violence in Mexican cartels, to the open air drug markets in American cities, drug traffickers employ violence, fear, and intimidation to ply their trade," said DEA Acting Administrator Timothy Shea in a press release. "Neighborhoods across our country are terrorized by violent drug trafficking organizations that have little regard for human life, and profit from the pain and suffering of our people. Along with our law enforcement partners, DEA is committed to safeguarding the health and safety of our communities."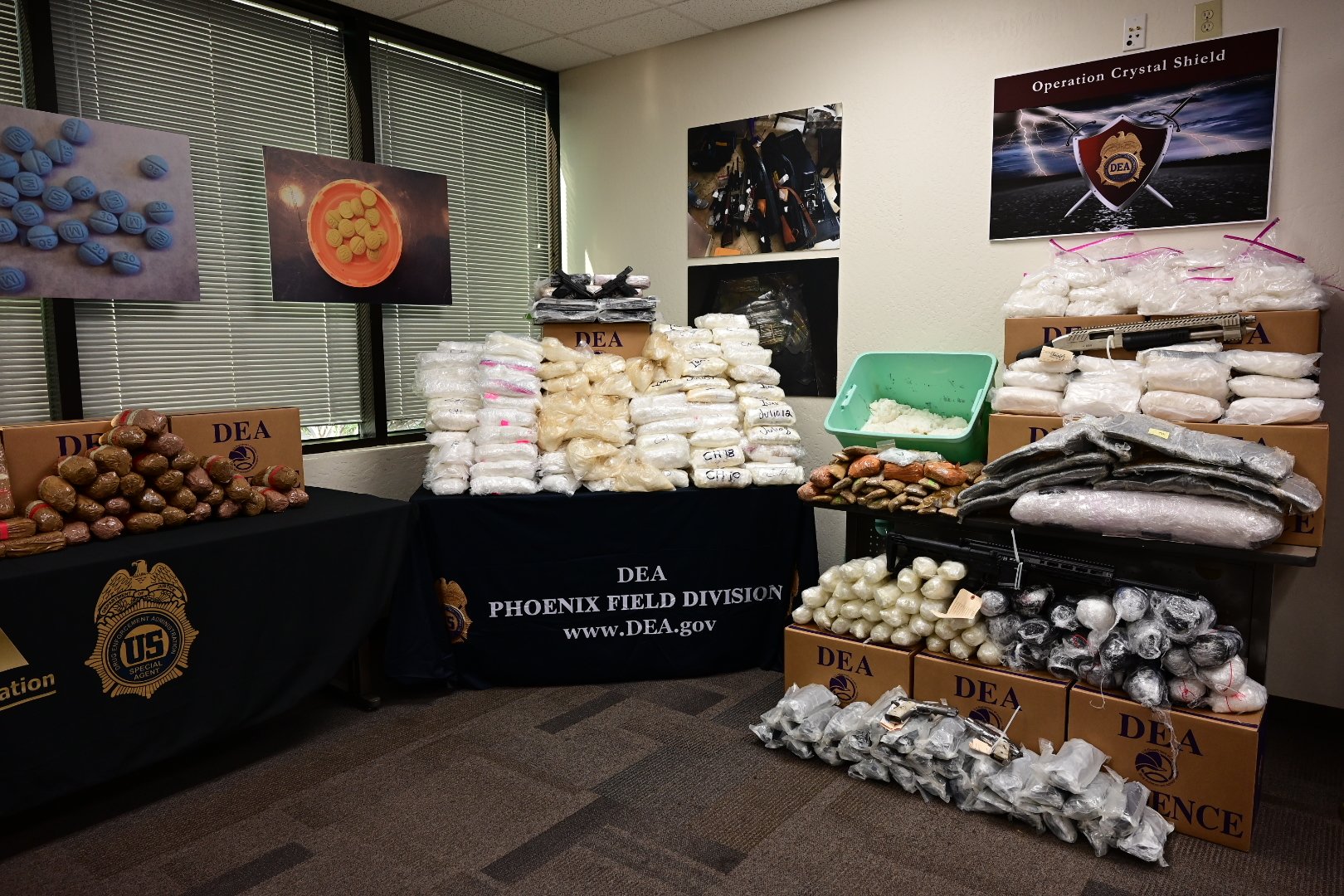 Project Safeguard has resulted in the arrest of more than 1,500 violent drug traffickers — 40 of which were labeled "dangerous fugitives" — more than 13,400 pounds of illegal drugs seized, the confiscation of 2,130 weapons, and the seizure of almost $24 million in profits from various drug cartels. The DEA, along with its multi-agency partners, also seized more than 30,000 rounds of ammunition, pipe bombs, and other types of explosives.
There are three main goals of Project Safeguard: to "disrupt, dismantle and destroy" the most prominent and violent drug trafficking organizations throughout the US. The DEA enhanced its interagency collaboration with the Bureau of Alcohol, Tobacco, Firearms and Explosives (ATF) by sharing intelligence in order to enhance federal prosecution of illegal firearms traffickers in conjunction with drug trafficking organizations. The DEA is placing extra emphasis on capturing violent drug traffickers by enhancing their collaboration with the US Marshals Service.
Katherine Pfaff, a DEA spokeswoman, responded via email in regard to why Project Safeguard is different from past approaches to violent crime and drug trafficking. She explained that this new initiative builds on and enhances investigations conducted by other operations like Operation Legend and Operation Relentless Pursuit. In addition to targeting violent drug trafficking organizations, the DEA, "seeks to work with community groups to prevent the next generation from turning to a life of crime and violence. DEA, through our outreach efforts, has formed great partnerships with community groups across the country to do just that."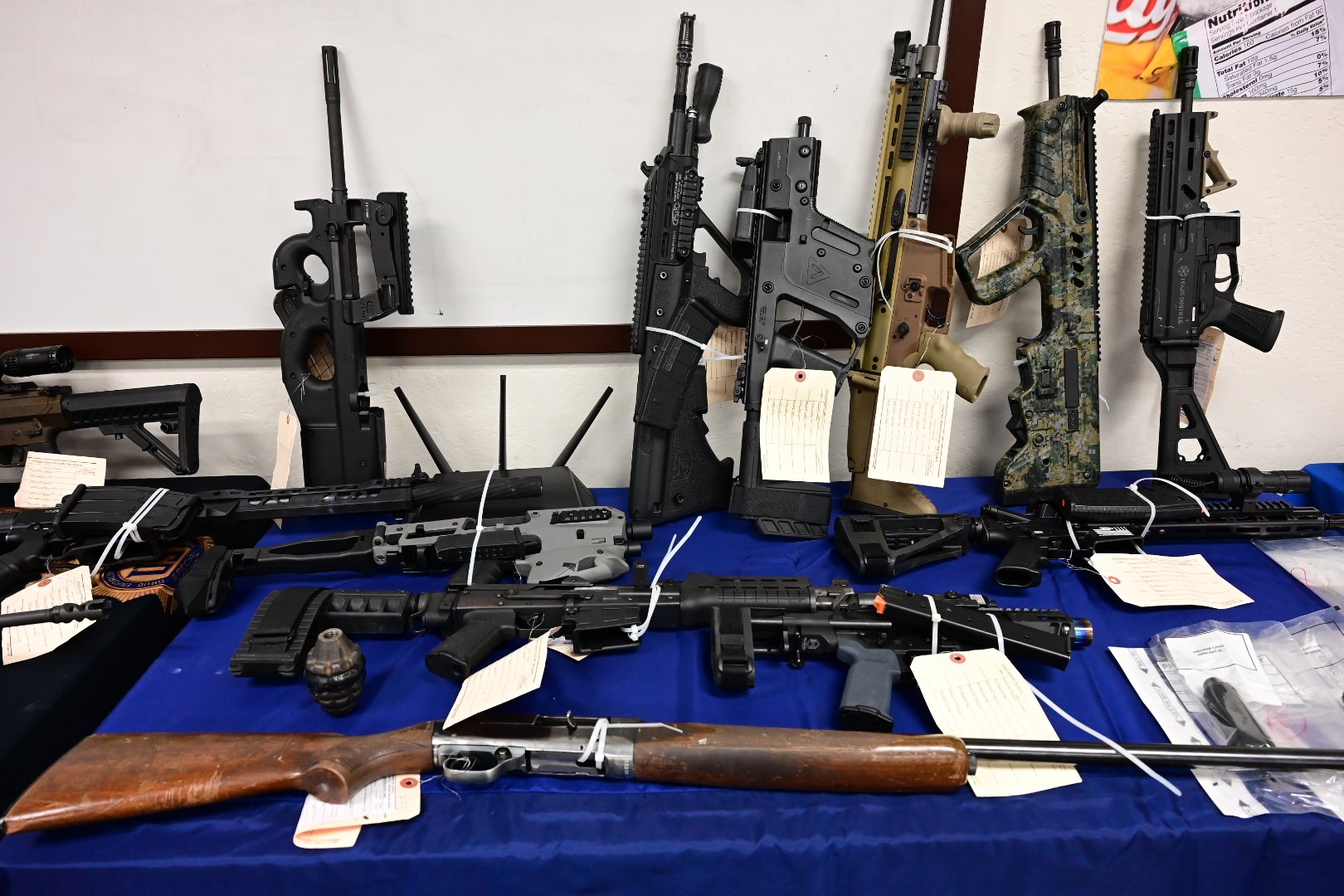 The DEA has been operating in major metropolitan areas like Atlanta, Boston, Detroit, and Los Angeles. Approximately 33,000 criminal organizations are active in the US, according to the FBI. Drug traffickers are often responsible for assaults, murders, and other nefarious gang activities throughout the US.
"These criminals employ fear, violence, and intimidation to traffic drugs, and in doing so, exacerbate a drug crisis that claims more than 70,000 American lives every year. DEA is committed to treating these crimes as homicides, where appropriate," Shea said.
Drug trafficking organizations have ties to the larger and more dangerous Mexican cartels that distribute illicit drugs, often using violence to intimidate their competitors. In many major drug busts, the DEA and its multi-agency partners seize the illegal drugs as well as caches of illegal firearms.