As head of the US Army Intelligence and Security Command (INSCOM) in 1983, Maj. Gen. Albert Stubblebine III commanded 16,000 service members. A veteran of the Vietnam War, Stubblebine ran full speed into the wall of his office on purpose. Greeted with a hard thunk, he fell to the floor, disappointed he couldn't make it through the wall and into the office next door. At home, his attempts at levitation also repeatedly failed.
Heavily influenced by Lt. Col. Jim Channon's The First Earth Battalion Operations Manual, Stubblebine believed he could walk through his office wall if he just thought hard enough about making his molecules like the wall's molecules. Channon, determined to find a better way to fight after his own harrowing Vietnam experiences, had asked the Pentagon for permission to explore other methodologies to give troops a better edge.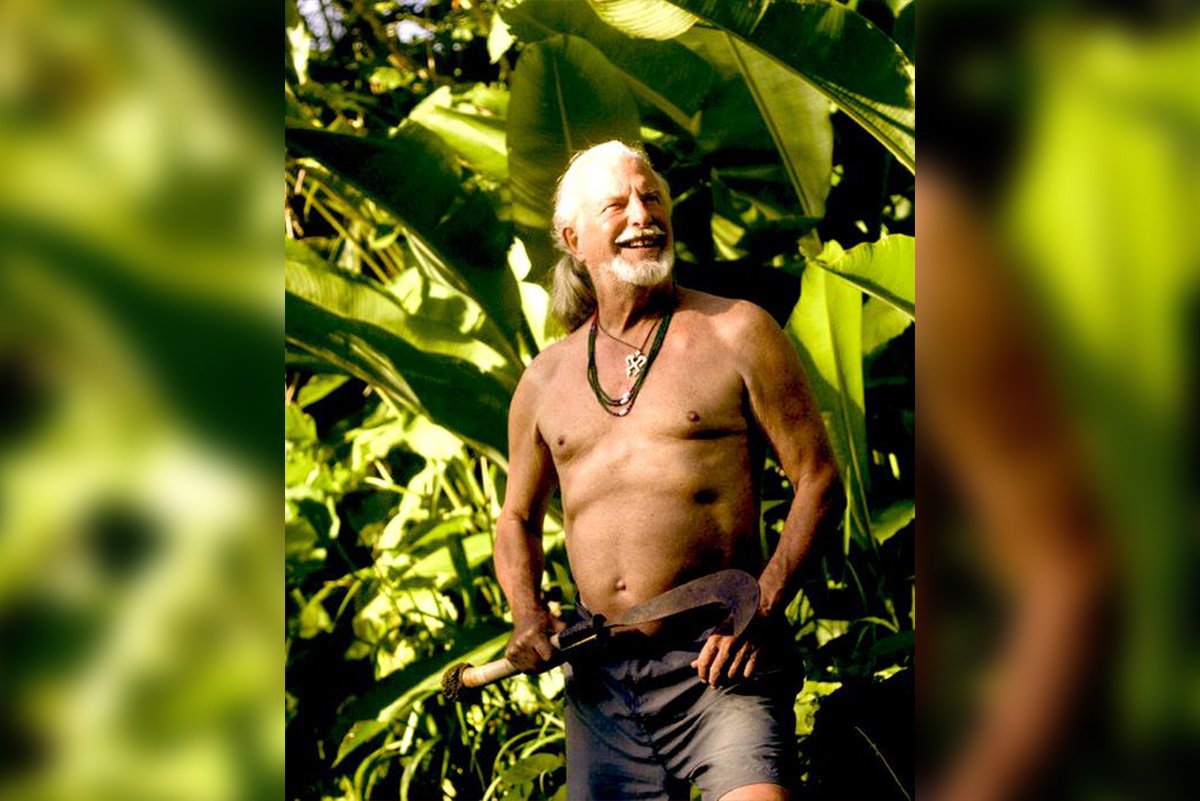 "While at the Army War College in Carlisle Barracks, Channon spent two years researching the value of the Human Potential Movement," the New Earth Army website states. "He created a proto-mythology for the soldier of the future known as 'The First Earth Battalion.' These warrior monks would dedicate their allegiance first and foremost to people and the planet."
The New Age ideals that Channon championed and Stubblebine embraced were made famous by Welsh journalist Jon Ronson in his book — adapted as the 2009 film — The Men Who Stare at Goats. Ronson reports that Channon visited more than 150 New Age organizations to create his manifesto, encountering several odd inventions and concepts during the process, including "subliminal peak-efficiency tape" and a $7,600 hand soap boasting "temporal shifting" and "predefined etheric modifications." (We don't know what it means, either.)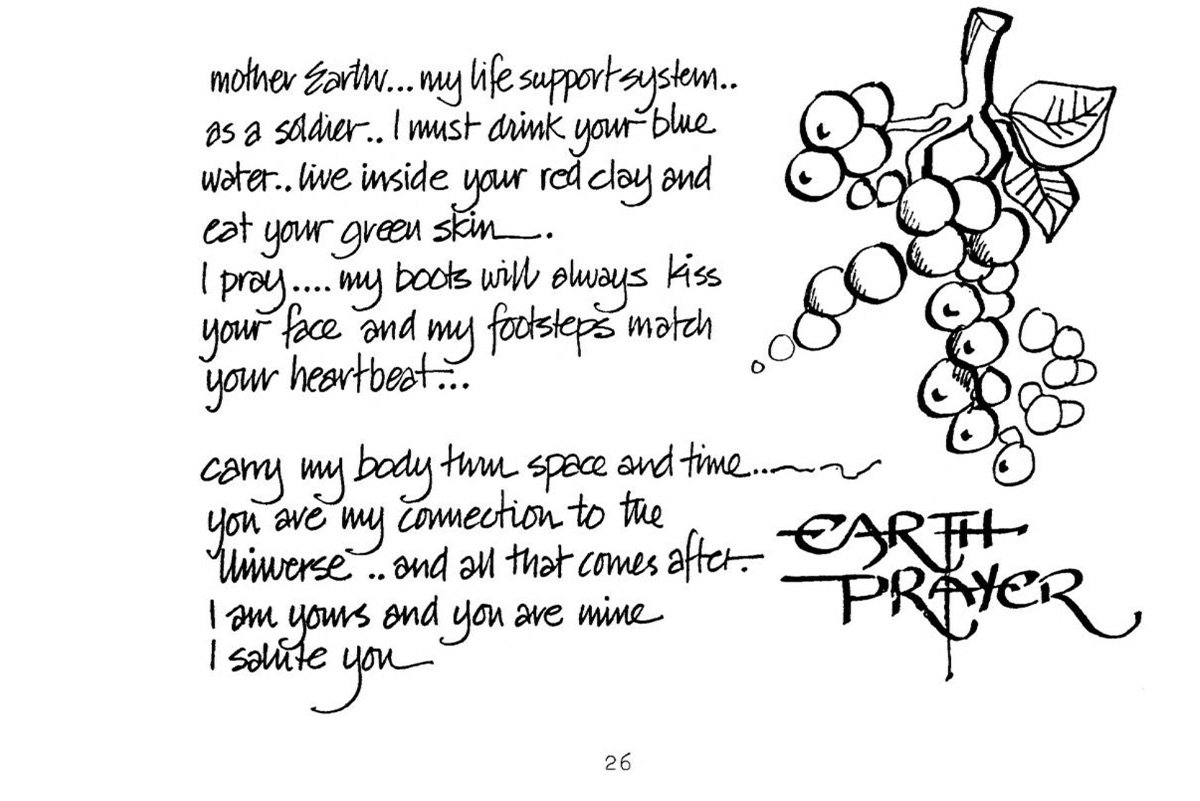 "In Jim Channon's First Earth Battalion, the new battlefield uniform would include pouches for ginseng regulators, divining tools, foodstuffs to enhance night vision, and a loudspeaker that would automatically emit 'indigenous music and words of peace,'" Ronson writes. "Soldiers would carry with them into hostile countries 'symbolic animals' such as baby lambs. These would be cradled in the soldiers' arms. The soldiers would learn to greet people with 'sparkly eyes.' Then they would gently place the lambs on the ground and give the enemy 'an automatic hug.'"
If these methods failed, The First Earth Battalion Operations Manual advised alternative, nonlethal means, which ultimately incorporated options from a 1997 Air Force report, such as a pheromone used to sic bees on someone, and an "electric glove" — an early prototype of the stun gun. If those methods didn't work, soldiers were authorized to use deadly force, including a hologram so frightening it could kill.
At INSCOM, Stubblebine worked with Col. John Alexander, another Channon acolyte, to create Project Grill Flame — an evolution of the CIA's SCANATE program. SCANATE started as "scan by coordinate" and used "remote viewers" to psychically sense missing aircraft, Soviet submarines, and bad vibes from hostile spies. Stanford academics Harold Puthoff and Russell Targ started Project SCANATE in 1972 to "close the psychic gap" between the US and the USSR. Psychic participants sought to mentally project their minds to specific coordinates while their bodies remained in Stanford.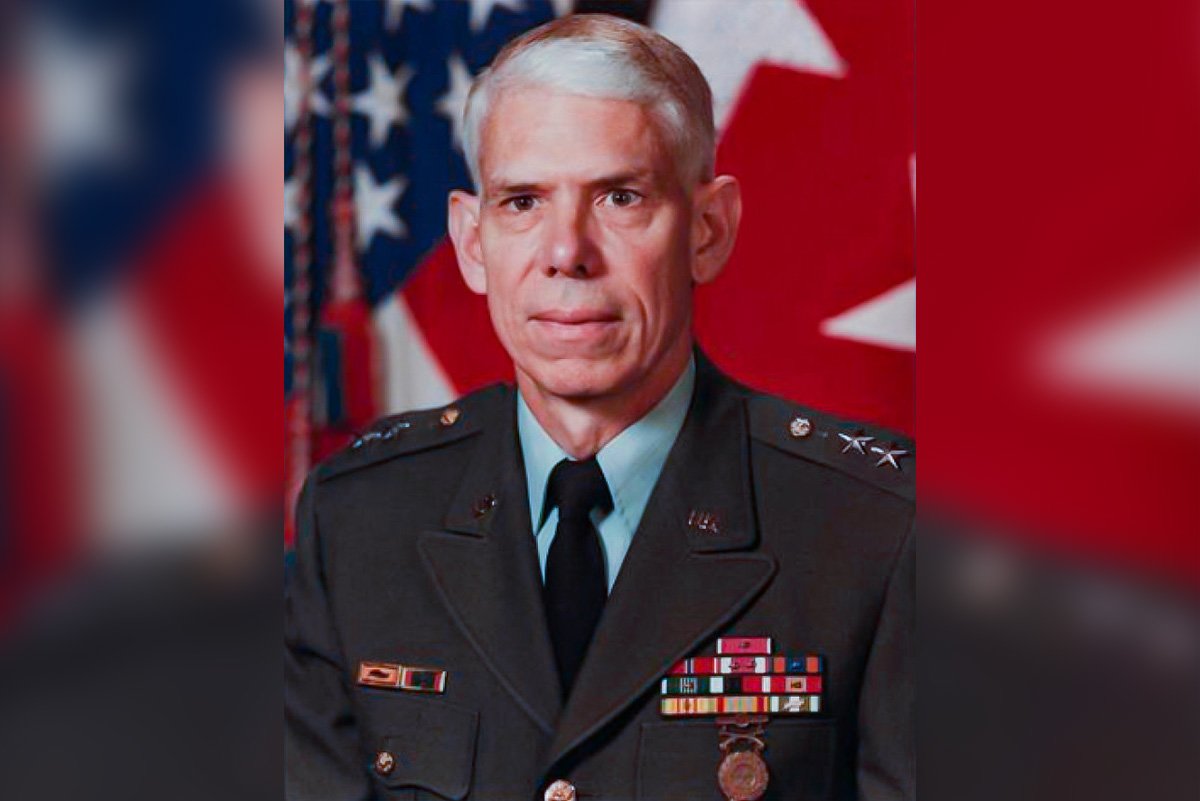 While the CIA abandoned SCANATE in 1977, Stubblebine believed it had potential intelligence applications, and by 1983, the general had brought together Project Grill Flame's psychic spies in a condemned building on Fort Meade, Maryland. Chief Warrant Officer 2 Joseph McMoneagle, Sgt. 1st Class Lyn Buchanan, Maj. David Morehouse, and Maj. Ed Dames delivered intelligence reports on information supposedly gleaned from "remote viewings."
McMoneagle claimed to have explored Mars via remote viewing on May 22, 1984. In the CIA's archive, a document titled "Mars Exploration, May 22, 1984" details McMoneagle's vision "1 million years B.C." McMoneagle described caverns with straight walls and megalithic structures and tall, thin shadow people wearing strange clothes and hibernating in structures designed to withstand Mars' heavy winds.
During the hunt for Panamanian dictator Gen. Manuel Noriega, the Pentagon sought intelligence from the psychic spies.
Buchanan was a real-life inspiration for George Clooney's character, Lyn Cassady, in the film The Men Who Stare at Goats. "Sergeant Buchanan was certain that the TV actress Kristy McNichol […] held the key to the whereabouts of General Noriega," Ronson reported.
The psychic spies passed information up the chain of command, never knowing if their output was actionable. Buchanan never found out whether McNichol knew of Noriega's location.
Morehouse started having harrowing visions after taking a stray bullet to the helmet during a training accident. According to his book, Psychic Warrior — Inside the CIA's Stargate Program: The True Story of a Soldier's Espionage and Awakening, Morehouse's psychic contributions consisted of watching the atrocities inside Dachau and the bomb drop on Hiroshima. He also claimed that he knew the location of the Ark of the Covenant.
When he was bored, Dames remotely traveled to Scotland and spied on the Loch Ness monster, which he believed to be the ghost of a dinosaur, according to Ronson.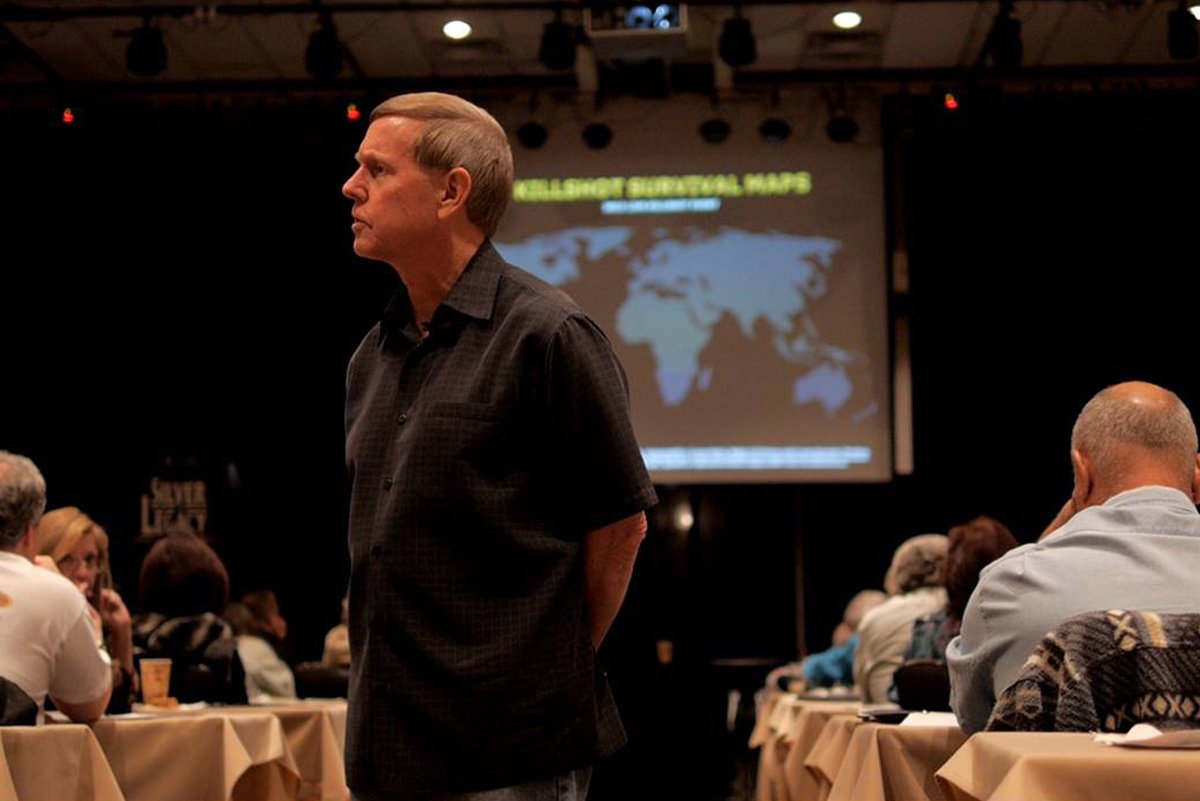 In the summer of 1983, Alexander invited Guy Savelli to Fort Bragg for a week to assess his skills as a practitioner and teacher of Kung Tao, a martial arts practice emphasizing mystical elements. Savelli, a dance instructor from Florida, spent the week teaching soldiers to withstand crushing blows to the neck and how to mentally scream at an opponent to induce confusion.
When Savelli revealed his secret technique was just shouting loudly inside his head, the Special Forces soldiers asked Savelli to prove it by using his mind to kill one of the 100 goats used for training soldiers to conduct combat triage under extreme duress.
After focusing intently on a mental image of Michael the Archangel "violently thrusting his sword downward into a goat," Savelli only managed to knock the animal down temporarily, Ronson writes. The next day, the Special Forces soldiers asked Savelli to try again. He chose a random number out of 30 goats — No. 16 — and tried again. As he tried to repeat the technique from the day prior, a Special Forces soldier yelled, "Kill the goat!" The distraction, Savelli claimed, caused him to accidentally kill goat No. 17. "Collateral damage," he called it.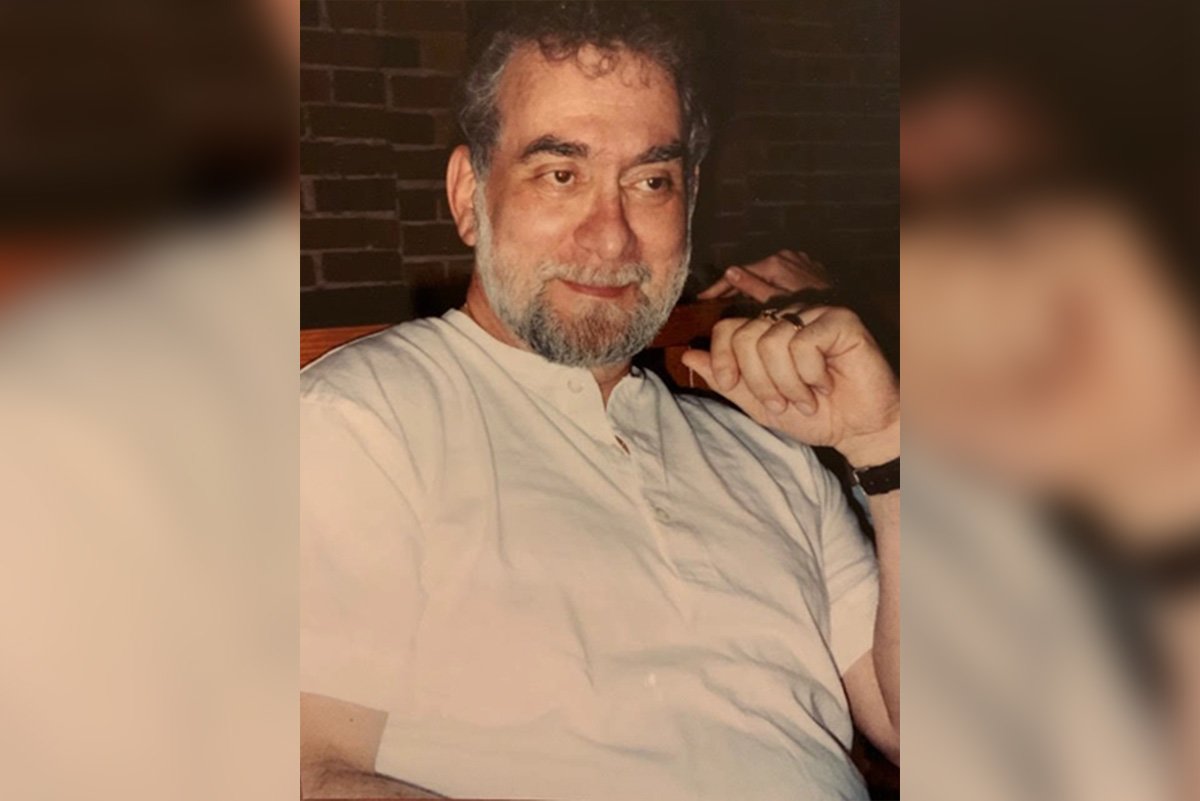 Savelli ultimately refused to kill more goats, instead teaching the method to others in Special Forces because he felt karma catching up with him for indiscriminate goat murder.
Stubblebine was forced to retire in 1984, and the Army withdrew funding from the psychic spies. The Defense Intelligence Agency picked up the program again in 1985, giving the operation the final name of Star Gate. The DIA ran the program until an independent congressional study from the American Institutes for Research ended the operation for good in 1995.
---
Editor's note: This article first appeared in the Spring 2022 print edition of Coffee or Die Magazine as "Psychic Spies and Warrior Monks." It has been updated to reflect the correct source of information for methods of weaponizing bees and holograms.


Read Next: The Strange Case of Charles Manson and the CIA's LSD Research