Hard to believe it, but it's officially October.
For the many coffee drinkers lining up at local cafes, baristas everywhere know this time of year to be none other than the season of the pumpkin spice latte. The pumpkin craze, however, extends far beyond coffee — breweries are conjuring up their latest harvest beers, candle-makers rush to create the bestselling fall scents, and even Halloween candy flavors — such as the limited-edition Pumpkin Pie M&M's — are clearing the shelves.
Whether you're one of the first people in line to get your hands on the first pumpkin-flavored and -scented items of the season or you avoid it like the plague, it's pretty hard to ignore at this time of year.
But how did we even get here? What devilish marketing ploy started the popular pumpkin trend?
For that, you can thank Starbucks.
The popular chain first experimented with the idea in the early 2000s. After witnessing sensational success with its holiday-branded peppermint mocha and eggnog latte selections, its developers began a grueling process of consumer taste testing. With samples consisting mostly of chocolate and caramel beverages, Starbucks was surprised to discover its audience preferred the taste of pumpkin, even in the early months of spring.
After fine-tuning the recipe and finding the perfect blend of pumpkin versus spice, the fall favorite was born, officially hitting the US market in 2003. Since then, there have been more than 200 million pumpkin spice lattes sold nationwide, with more than 50 countries filling orders on a daily basis.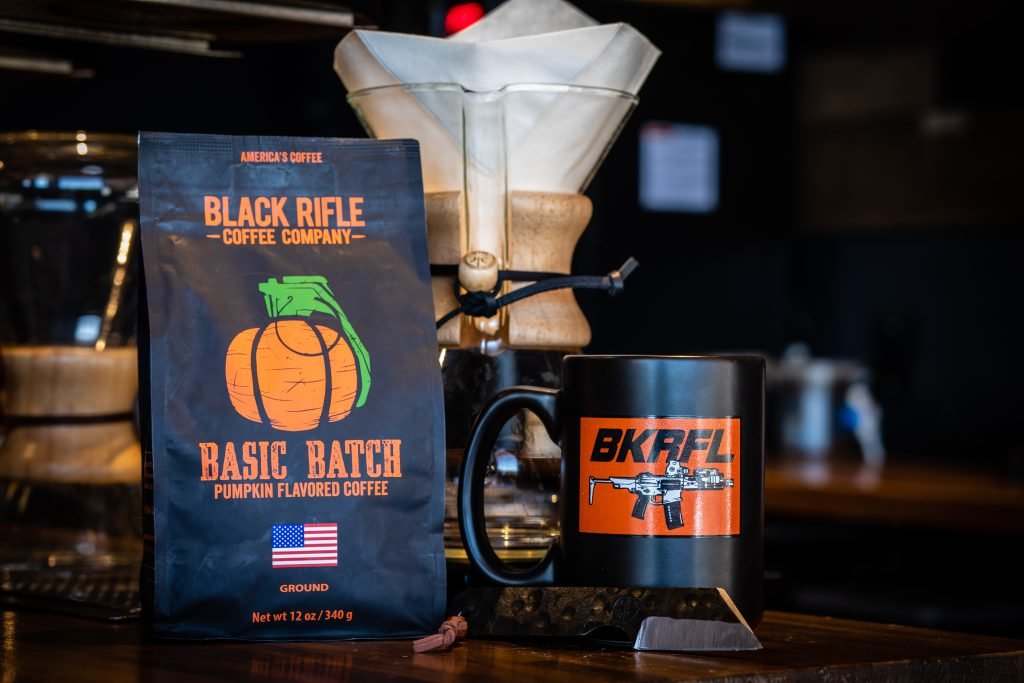 There are plenty of recipes out there. To make your own pumpkin spice latte at home, just combine the following — recipe courtesy of the Food Network — in a microwave-safe bowl: 1 cup of milk, 2 tablespoons of pumpkin puree, 1 tablespoon of sugar, a quarter teaspoon of pumpkin pie spice, and a quarter teaspoon of pure vanilla extract.
Once combined, cover with plastic wrap, puncture a few small holes for ventilation, and heat for one to two minutes or until the milk is your preferred temperature. Whisk until the milk becomes frothy, then combine with your favorite Black Rifle Coffee Company espresso or coffee roast. As an added treat, generously top with whipped cream and some more pumpkin pie spice. For those who are adventurous — and over 21! — pour in a shot of your favorite bourbon.
What makes the pumpkin spice latte so desirable? Perhaps it's the nostalgia of football season, cool weather, and brilliant leaves. For others, it's the beginning of a new school year, Halloween festivities, and the calm before the holiday season storm. No matter what your reasoning is for loving pumpkin spice, you are certainly not alone.