As long as America has been a country, members of the armed forces have fought to defend it — and have suffered injury and death in the course of duty. To recognize and honor the unique sacrifice of suffering wounds in combat, the US has a specific award — the Purple Heart — the legacy of which traces back to the nation's earliest years.
On Aug. 7, 1782, Gen. George Washington introduced the Badge of Military Merit — which eventually became the Purple Heart — as an award of valor to recognize soldiers, particularly enlisted soldiers, who had faced the enemy.
In his order establishing the award, Washington wrote that he, who was "ever desirous to cherish virtuous ambition in his soldiers, as well as to foster and encourage every species of Military merit, directs that whenever any singularly meritorious action is performed, the author of it shall be permitted to wear on his facings over the left breast, the figure of a heart in purple cloth, or silk, edged with narrow lace or binding."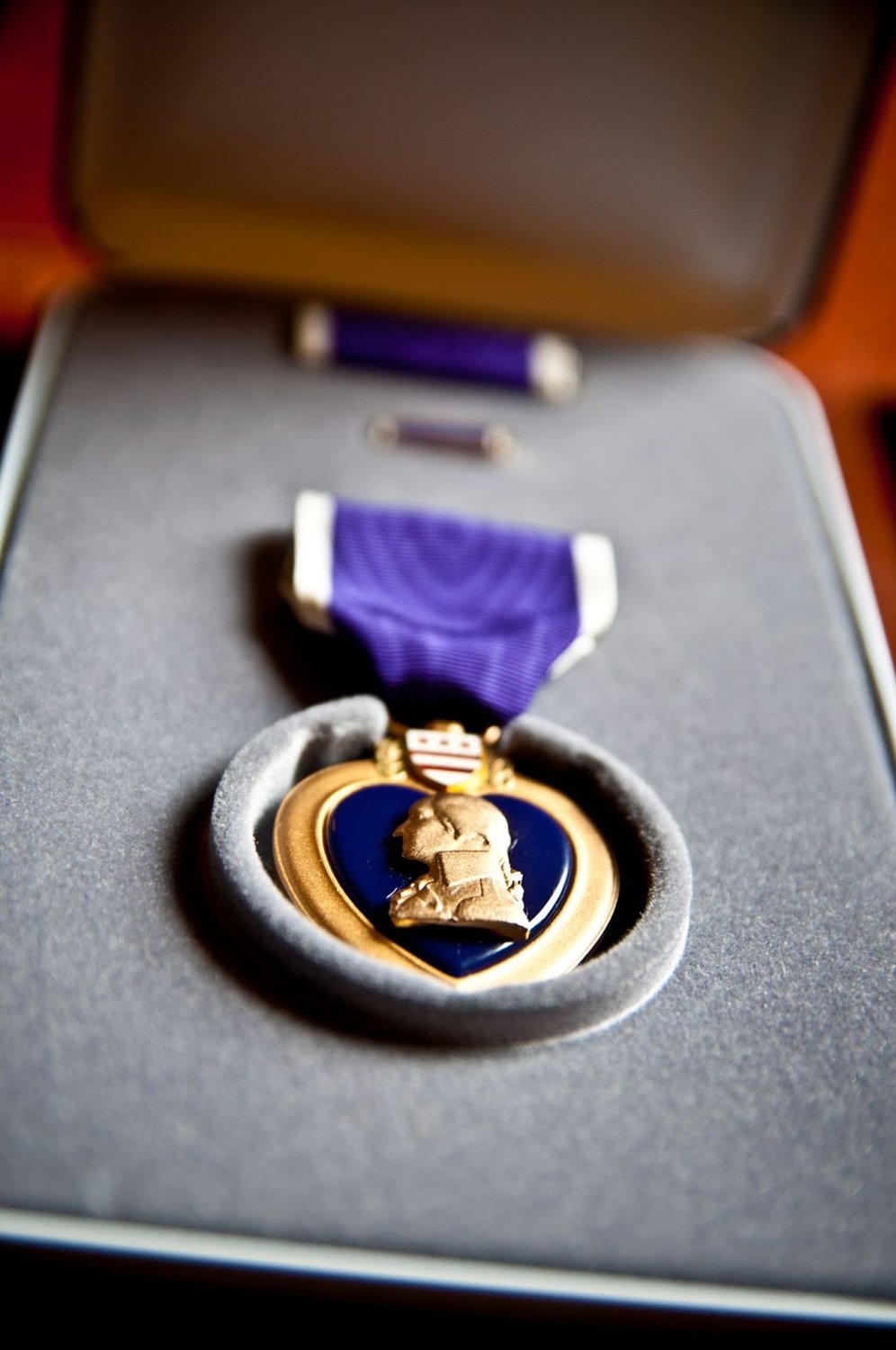 The first recipient of the Badge of Military Merit was Sgt. Elijah Churchill of the 4th Troop, 2nd Continental Dragoons. Churchill was awarded on May 3, 1783, for two instances of action in the assault on Fort St. George in Long Island in 1781.
In the first instance, Churchill led his men in an attack on a supply depot surrounded by 12-foot-high stockades. The troops shouted "Washington and Glory!" as they took the fort. In the second instance, Churchill led his men in a whaleboat raid against Fort Slongo, or Salonga, in which they destroyed artillery and ammunition while taking 21 prisoners. Churchill was wounded during the raid.
Churchill's award citation noted that "at the head of each body of attack he not only acquitted himself with great gallantry, firmness, and address; but that the surprise in one instance, and the success of the attack in the other, proceeded in a considerable degree from his conduct and management."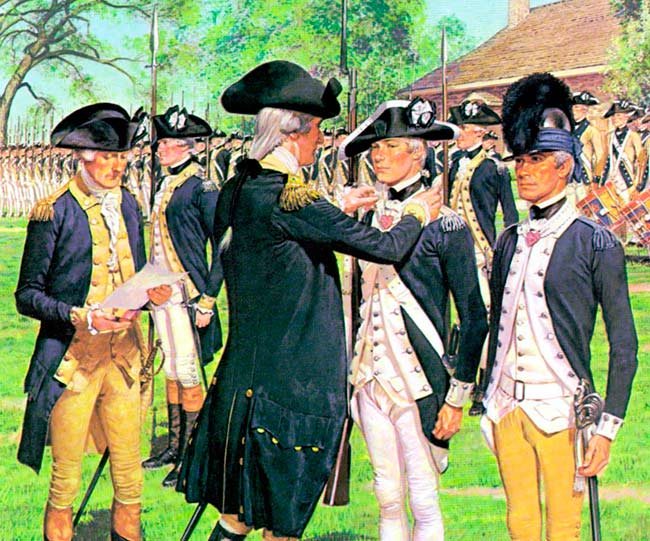 Churchill was presented with a purple, heart-shaped badge with the word "Merit" embroidered on it. Today's Purple Heart draws both its design and name from that first iteration.
In 2010, more than 1.9 million service members were estimated to have received the Purple Heart for sacrifice in combat since Washington established the award. According to the November 2009 edition of National Geographic, roughly 321,000 service members received the award in World War I, 1.1 million in World War II, 119,000 in Korea, 352,000 in Vietnam, and 607 in the first Persian Gulf War.
According to a Medals of America blog, as of 2011, an estimated 12,500 Purple Hearts have been awarded in the Afghanistan War and 35,000 in the Iraq War. In recent Syria operations, 76 Purple Hearts have been awarded, based on counts from the Military Times and Military.com.
Read Next:
[vimeo id="173198260″ /]