KYIV, Ukraine — Russian opposition leader Alexei Navalny, 44, a prominent critic of President Vladimir Putin, is in a coma at a Siberian hospital after allegedly drinking poisoned tea.
"Alexei is still on a ventilator. He is in a coma and in a grave condition," Navalny's press secretary, Kira Yarmysh, tweeted Thursday.
According to Russian media reports, Navalny began feeling sick while on a flight to Moscow from the Siberian city of Tomsk. In a video shot from inside the plane, Navalny can be heard moaning in agony. A photo published on social media purports to show Navalny drinking tea prior to boarding the flight.
The pilots reportedly had to perform an emergency landing in the Siberian city of Omsk due to Navalny's rapidly deteriorating condition. Once on the ground, Navalny was admitted to the local intensive care unit. According to hospital officials, Navalny is on a ventilator and in serious but stable condition.
"We assume that Alexei was poisoned with something poured into his tea. It was the only thing he drank this morning. Doctors say the toxin absorbed faster through hot liquid. Now Alexei is unconscious," Yarmysh wrote, adding: "The intensive care unit is full of police officers. They are trying to get an explanation from a doctor. The doctor saw me in the hallway and said 'some things are confidential' and took police officers to another room."
A leading opposition figure in Russian politics, Navalny has led anticorruption probes across the country, and his anticorruption foundation has targeted some of Russia's most high-profile politicians, including former president and prime minister Dmitry Medvedev.
Navalny sought to run against Putin's 2018 presidential reelection, but he was prohibited from entering the race due to what many Kremlin critics claim were trumped up charges. He has also been a critic of Russia's ongoing war against Ukraine.
"This is Putin. Personally, if he gave the order or not, the fault lies entirely with him," Yarmysh wrote on Twitter.
With protests gaining momentum in neighboring Belarus against Alexander Lukashenko — a de facto dictator who has ruled the post-Soviet country for some 26 years — and with an antigovernment protest movement simmering in Russia's east, the Kremlin may be worried about a growing domestic challenge to Putin's leadership, some experts say.
"The apparent attempt on Navalny could well be an attempt to keep the eastern Russian protests from blowing up into the kinds of active demonstrations that we see across Belarus today," said Jason Smart, an American political consultant who has advised members of Russia's political opposition.
"Putin sees that the geostrategic chessboard is not favoring him right now. If Lukashenko falls, it will be a sign to protesting Russians that a strongman president can be toppled," Smart, who is banned from Russia for life due to his work with anti-Putin Russian opposition leaders, told Coffee or Die.
Boris Nemtsov, another prominent Putin critic and Russian opposition leader, was brazenly murdered by gunmen in central Moscow in February 2015.
Navalny has been the frequent target of judicial harassment by Russian officials. A February 2014 Russian law gave the government the ability to arbitrarily block websites. Within days of the law's enactment, Navalny's anticorruption blog at the time was shut down without explanation.
Russian officials arrested Navalny in July 2019 during protests to support independent candidates running for Moscow's City Council. The next day Navalny was hospitalized after showing symptoms consistent with poisoning.
"Poisoning opponents is part of the Kremlin's toolkit," said Marcel Van Herpen, director of the Cicero Foundation, a Dutch think tank that specializes in Russian and European affairs.
"The question is: why now? I think that possibly the situation in Belarus plays a role here," Van Herpen told Coffee or Die, adding: "[Putin] is very concerned about the popular revolt in Belarus and the risk that the movement could spread into Russia. His memories of the 2012 rallies in Russia against his third presidency are still vivid. What is a better remedy than to eliminate the only figure who could be an alternative for his own rule?"
If Navalny was in fact poisoned, "it would fit within the premise of Putin's regime model that let him stay in power for 20 years," said Nataliya Bugayova, a national security research fellow who specializes in Russian affairs at the Institute for the Study of War, a US think tank.
"This model has three core elements: credible threats to his opponents, incentives for his supporters, and denying alternatives to Putin's rule," Bugayova told Coffee or Die.
As protests gather momentum in Belarus, Lukashenko has appealed for Russian intervention to avert his ouster. After a phone call with Putin on Saturday, Lukashenko asserted Moscow's willingness to intervene on his behalf.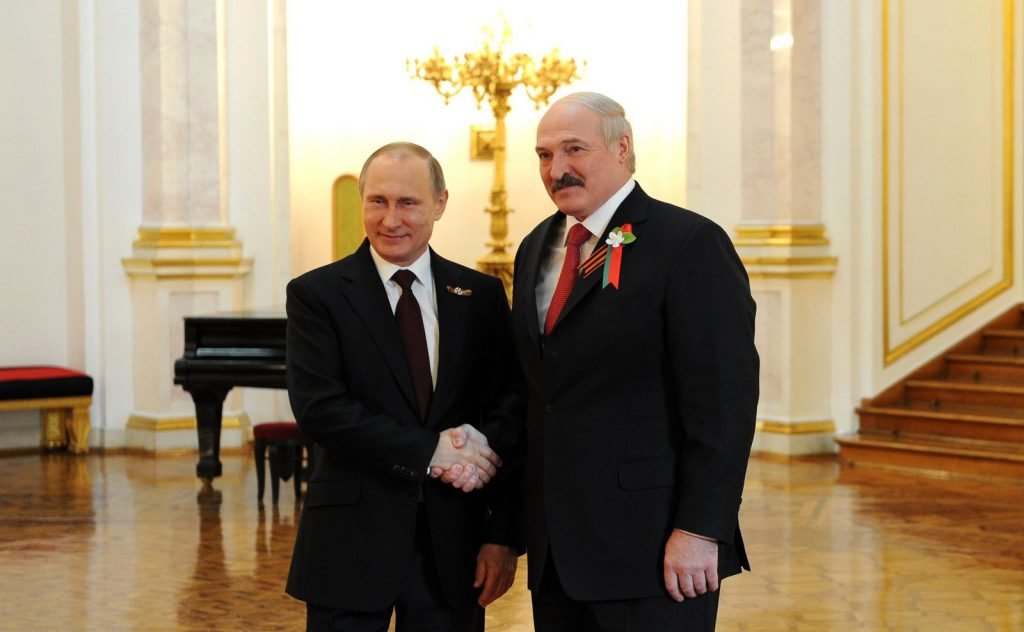 "Protests in Belarus have shown — among other things — the power of dispersed nationwide protests vis-a-vis security forces," Bugayova said. "Poisoning [Navalny] could be a preemptive warning for any elements of the Russian opposition who might have been inspired by the events in Belarus."
Russia has regional elections in September, and, according to news reports, Navalny had planned to use those elections as a means to undermine Russia's ruling United Russia political party.
In July, Navalny was reportedly barred from leaving Moscow while law enforcement officials investigated him for alleged slander — a move that Navalny said was meant to stifle his work to support the opposition movement in Russia's eastern regions.
Smart added that with so many variables in play, there's the chance that Navalny's alleged poisoning could incite more discontent with Putin's leadership across Russia.
"Increasingly Russians feel alienated from their government, and history shows that sometimes just one misstep by a government can be the trigger for citizens' blood to boil and for them to take to the streets," Smart said. "The impact of this apparent attempted murder should be clear in the very immediate future."