KYIV, Ukraine — Russian President Vladimir Putin is always accompanied by a military aide carrying a briefcase that contains the required communications equipment and authorization codes to launch Russia's nuclear weapons arsenal within minutes.
Known as the "cheget," the contents of Russia's "nuclear briefcase" are roughly analogous to those within the so-called nuclear "football" that always accompanies American presidents. (And no, the Russians don't call theirs a nuclear soccer ball.)
"All the necessary communication tools, including the strategic communications, are always with the president wherever he is, be it Russia or any other country in the world," Kremlin spokesman Dmitry Peskov told reporters in Moscow this week, responding to a reporter's question about whether Putin retained 24/7 command of Russia's nuclear arsenal during a short vacation in Siberia last weekend.
On that trip, Putin was accompanied by Russian Defense Minister Sergei Shoigu for an off-road vehicle excursion, as well as a hike across the taiga. The pair (who wore matching fur-trimmed ensembles) also visited Shoigu's workshop, where he makes wooden crafts, according to Russian media reports. Peskov, for his part, assured reporters that both Putin and Shoigu had constant access to the required equipment to command the country's armed forces in an unexpected crisis — even while they enjoyed their idyllic Siberian holiday.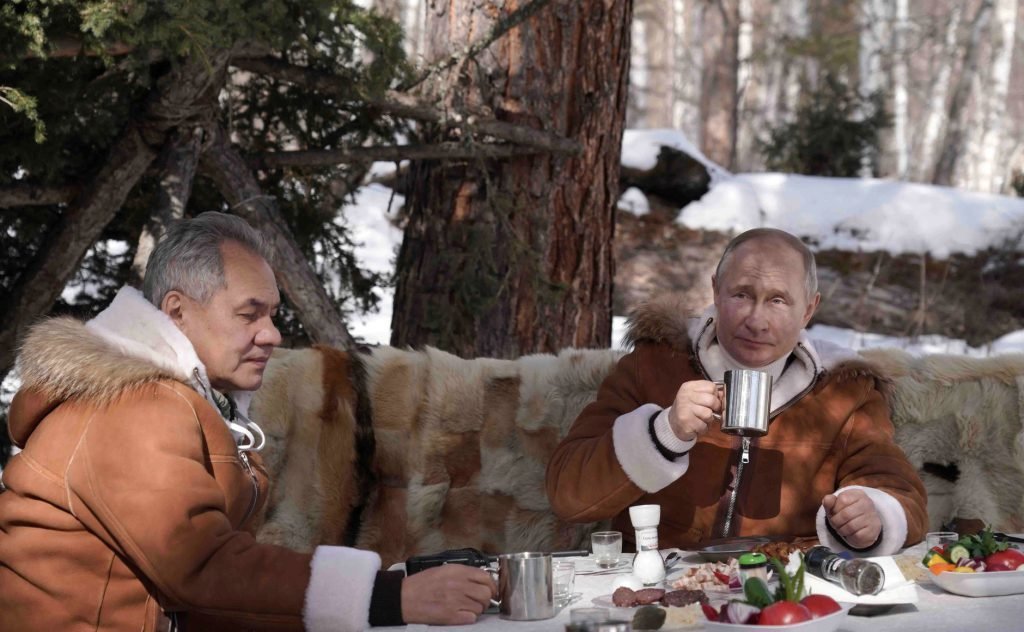 Developed during the 1980s, the cheget first entered service when Mikhail Gorbachev took over as leader of the Soviet Union in 1985. Following the collapse of the Soviet Union in 1991, the Russian Federation retained its Cold War nuclear arsenal, and the so-called nuclear briefcase remained in service among Russia's three post-Soviet presidents.
Michael Kofman, director of the CNA Corporation's Russia Center and a fellow at the Woodrow Wilson Center's Kennan Institute, explained that Russia still uses its Soviet-era command and control protocols to govern the use of its nuclear arsenal. As part of those procedures, the Russian president is required to authorize a nuclear strike, Kofman said.
"It is not clear if the Russian president can activate the system alone, or if he requires confirmation from the minister of defense," Kofman told Coffee or Die Magazine. "That is, it's clear that [launching Russia's nuclear weapons] requires the president's authority, but not that this is sufficient."
Likewise, the US president — or his or her designated successor — has final say over the use of America's nuclear weapons. If an adversary launches nuclear-armed missiles against the US, the American president may have only about 15 minutes to order a retaliatory strike — an action that does not require Congressional approval.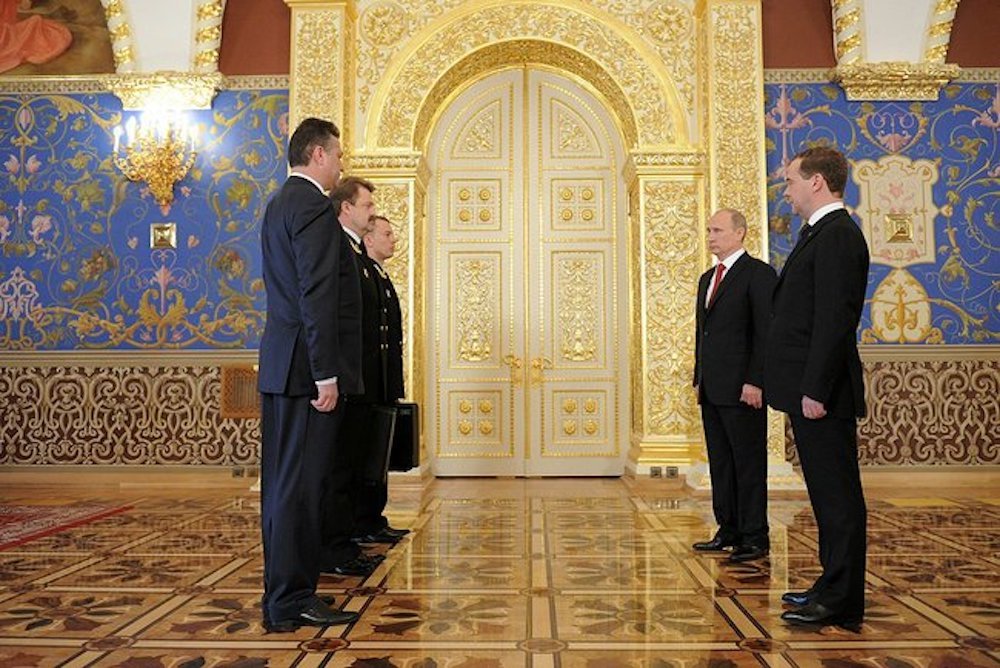 Russia's current nuclear protocols are based on the Soviet-era principle of "launch on warning." Under that plan, launch authority must be approved by Russia's president, minister of defense, or armed forces chief of staff within a 10-minute window.
Kofman said that the Russian president can pre-authorize certain launch authorizations during a burgeoning crisis as a safeguard against a so-called "bolt out of the blue" strike that eliminates Russia's political and military leadership.
"In this case, a semi-automatic nuclear command and control system called Perimeter, which can be activated in a crisis period, will be able to execute nuclear retaliation even if the leadership is decapitated," Kofman explained.
"Consequently, Russia's political leadership can make a range of choices if there is warning of a nuclear attack, and it removes some of the time pressure for making these decisions with limited information available," Kofman said.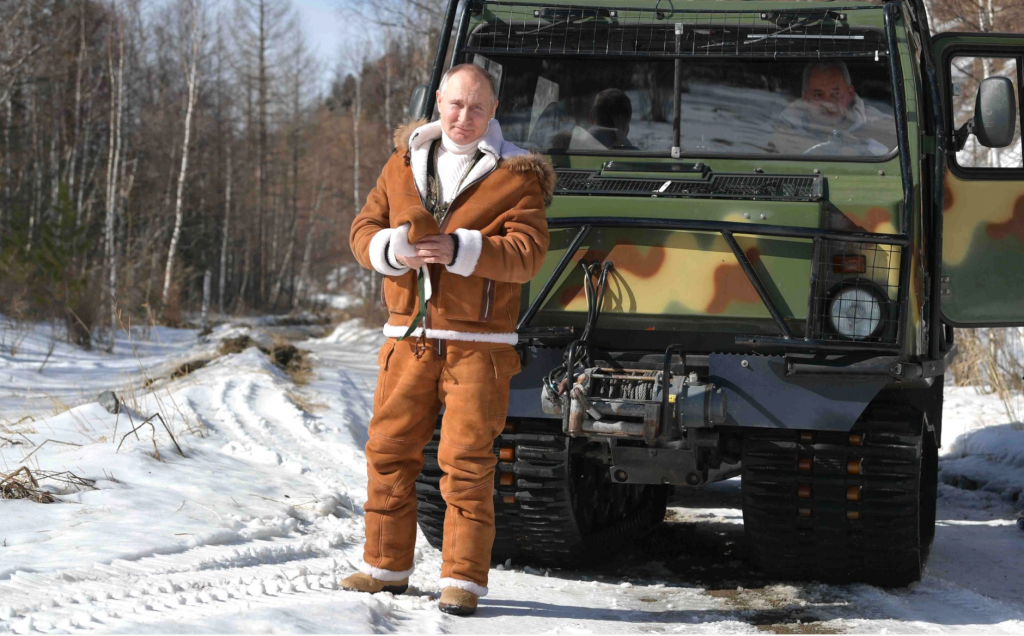 Famously, Russian President Boris Yeltsin activated the nuclear briefcase's communications equipment and authorization protocols for the first and only time in January 1995. In that harrowing incident, a rocket launched by Norwegian and American scientists to study the aurora borealis over the Arctic island Svalbard tripped Russia's missile-defense radars into thinking that a US submarine had launched the opening salvo of a surprise nuclear strike.
Yeltsin, to his everlasting credit, declined to retaliate — sparing the planet an accidental nuclear holocaust.
Since the Soviet Union's 1991 breakup, some experts have warned that the post-Soviet deterioration of Russia's early warning radars could leave Kremlin leaders fearful of being blindsided, and thus more prone to mistake a benign event for a nuclear first strike.
"The Russian early warning system has deteriorated badly since the collapse of the Soviet Union," the Federation of American Scientists reported in 2000. "The Russian system does provide them with adequate warning, but Russian early warning operators may not be able to tell the difference between a peaceful rocket and a military rocket from their computer screens."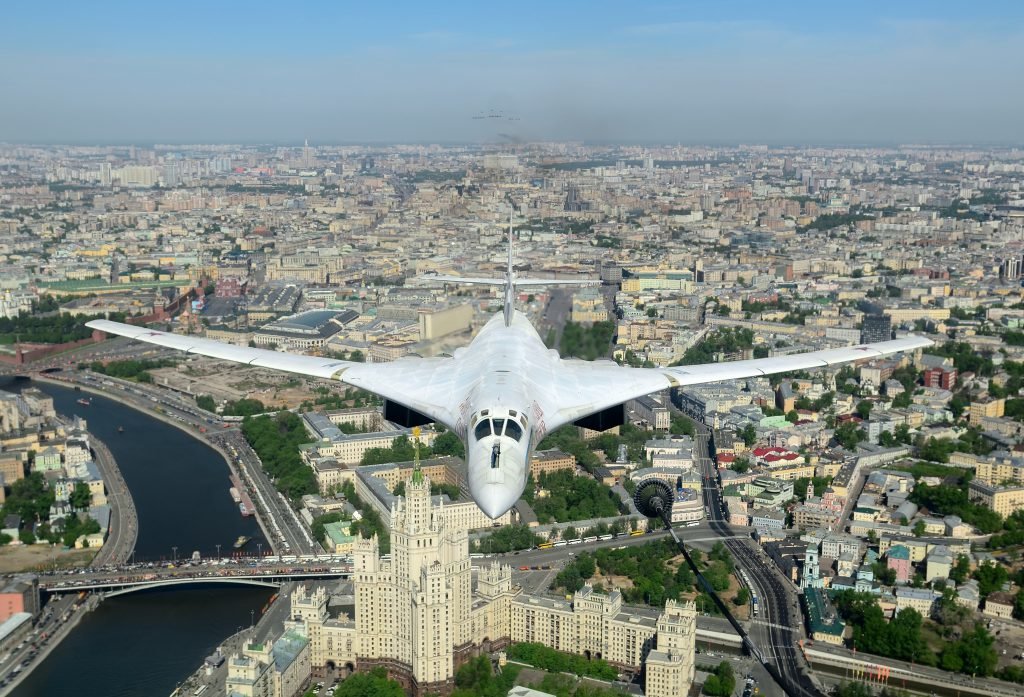 Kofman, however, said Russia has upgraded a number of its early warning radars in the intervening years, and new radar variants have also been deployed. And while Russia's early warning satellite array is only partially up and running — it is nonetheless "functional."
"Early warning radar coverage is not the issue," Kofman said. "The pressure to make a mistake on Russian leadership is overstated."
In early June 2020, Moscow released a new document outlining the threats and circumstances that might provoke Russia's use of nuclear weapons. The document says Russia's nuclear forces are "defensive in nature," but also maintains that Russian forces could "inflict guaranteed unacceptable damage on a potential adversary […] in any circumstances."
Notably, the decree also authorizes the use of nuclear weapons after "reliable reports about the launch of ballistic missiles at Russia" — without the caveat that nuclear warheads need to be on those missiles. That language prompted some American experts and officials to speculate whether Russia would revert to nuclear strikes if its forces were losing a conventional war.
In November, Putin ordered the creation of a new nuclear-strike-proof command-and-control center for the Russia's nuclear forces. According to some Russian defense experts, the move was part of Moscow's gambit to deter American nuclear attacks amid a broader breakdown in nuclear arms limitation treaties during the Trump administration.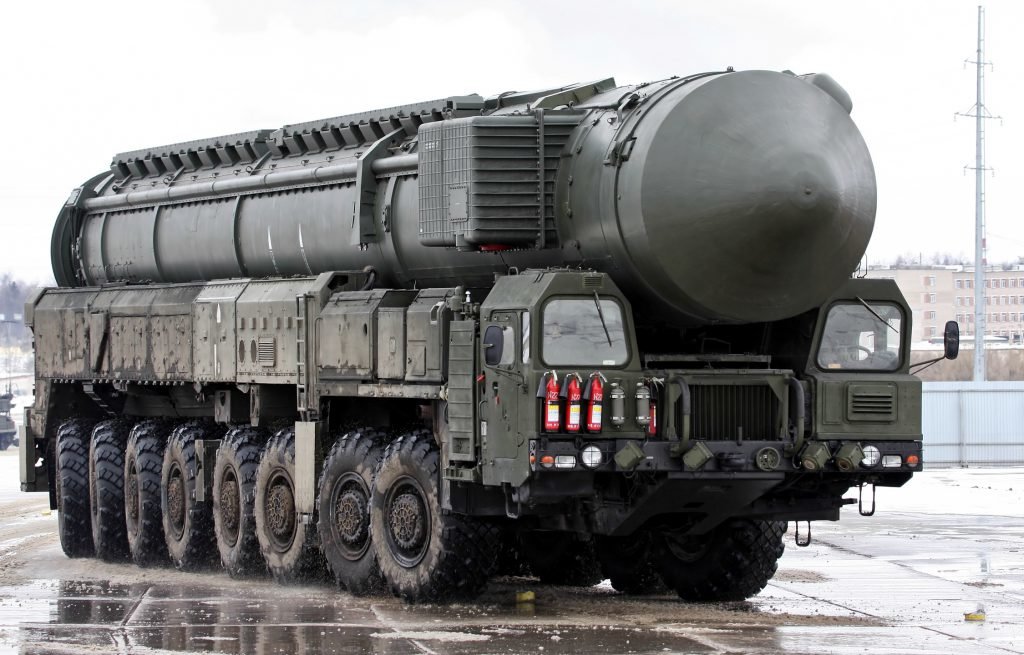 Of the world's nearly 13,500 total nuclear warheads, about 90% belong to Russia and the US.
According to the Arms Control Association, as of August 2020 the US possessed some 5,800 nuclear weapons, while Russia's nuclear arsenal counted some 6,375 nuclear warheads. China, with its comparatively modest stockpile of 320 nuclear warheads, is the world's third largest nuclear power, according to Arms Control Association data.
America's nuclear command and control structure could be catastrophically wiped out by the first wave of a so-called "bolt out of the blue" surprise attack. Thus, in order to guarantee an American nuclear counterstrike gets off the ground within 15 minutes, every president since John F. Kennedy has been accompanied at all times by a military aide carrying a briefcase called the Presidential Emergency Satchel.
Colloquially known as the "nuclear football," the roughly 45-pound briefcase contains the documents, codes, and communications equipment needed to authorize a nuclear strike within minutes.
At least five active-duty military aides, one from each military service, are responsible for carrying the Presidential Emergency Satchel. Rather than a device to actually launch missiles, the "football" is effectively a series of binders with a flip-chart notebook of preselected war plans the attendant military aide would use to explain the president's retaliatory options.
The briefcase also contains secure communications equipment to contact the Pentagon's National Military Command Center. The Pentagon maintains duplicate footballs at the side of the vice president and the secretary of defense every day.