Battered by the harshest economic sanctions to ever wallop an industrialized nation, Russia's currency cratered to a record low of 118 rubles to one US dollar Thursday, March 3, highlighting the Kremlin's struggles to remain solvent while its invasion of Ukraine stalls.
The value of the ruble has plummeted 30% since the Russian military offensive began Feb. 24. The currency is a casualty of a global economic war on the Kremlin that's ruptured Moscow's ability to prop up its failing currency, pay its debts to lenders, and shore up an economy teetering on the verge of collapse.
With its foreign cash reserves frozen while the country is being increasingly isolated from the globe's capital markets and boycotted by the largest foreign corporations, Vladimir Putin's Russia is today a financial pariah, with even its vast crude oil and natural gas production increasingly shunned by buyers.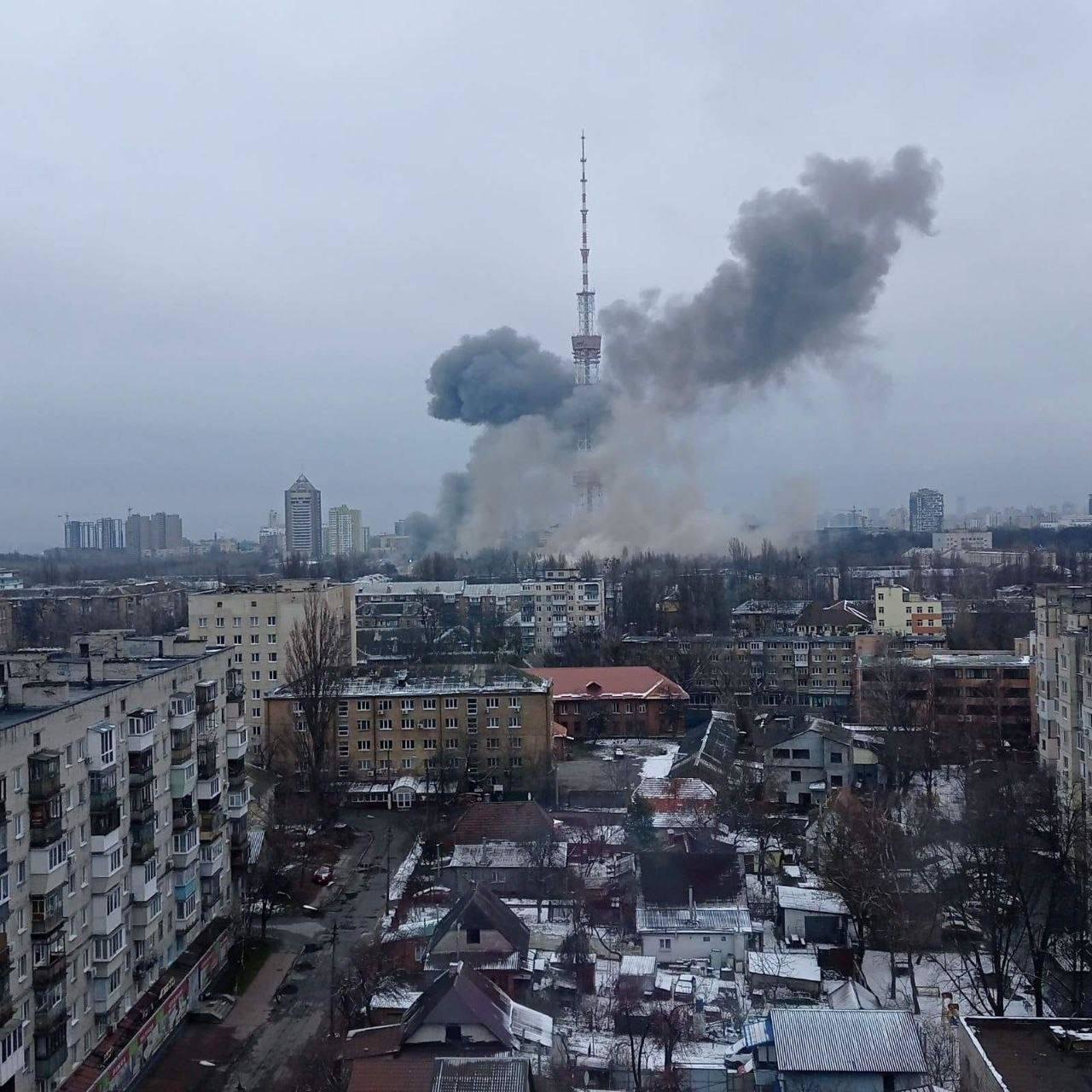 On Thursday, the International Energy Agency, a consortium of European Union countries, Japan, and South Korea, announced a 10-point plan to wean their nations off Russian oil and gas, slashing by a third their imports over the next year. In 2021, the EU alone imported 155 billion cubic meters of natural gas from Russia; that's nearly 40% of the EU's total gas consumption.
"Nobody is under any illusions anymore. Russia's use of its natural gas resources as an economic and political weapon show Europe needs to act quickly to be ready to face considerable uncertainty over Russian gas supplies next winter," IEA executive director Fatih Birol said in a prepared statement.
Liquid natural gas shipments from Qatar and the US are expected to help make up the shortfall. On Thursday, the benchmark Dutch front-month gas price reached a record high of roughly $220 per megawatt-hour.
But the hardest blow might have come only two days into the war, when European Union, Canada, and US leaders dropped what French Finance Minister Bruno Le Maire called the "financial nuclear weapon" on Russia's largest banks — ripping them out of the Belgian-based Society for Worldwide Interbank Financial Telecommunication, the primary messaging service used by banks to transfer money across borders.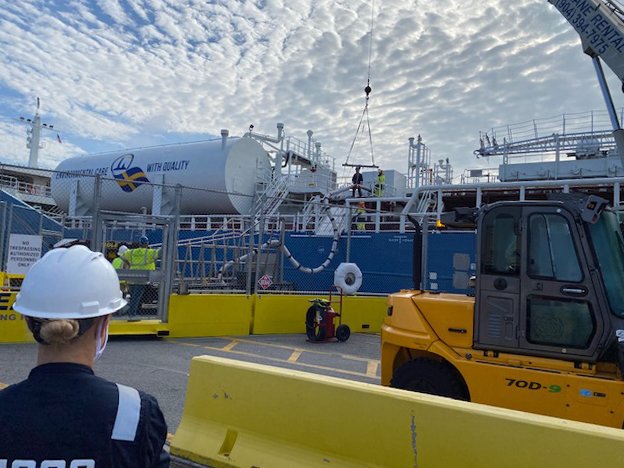 "Every day becomes harder for Russians who can't get access to dollars or euros," said Christopher Swift, a former regulator at the US Treasury Department's Office of Foreign Assets Control, where he enforced sanctions targeting rogue states, terrorist syndicates, and weapons proliferators. "Their rubles are becoming worthless. Banks are closed. It's getting to be as bad as the Weimar Republic, but you can't even get your money out.
"People are watching the economy collapse around them. Putin offered to provide economic and political stability, and in exchange, the Russian people had to accept his leadership as an autocrat. That social contract is rapidly breaking down."
On Wednesday, rating services Moody's and Fitch slashed Russia's sovereign credit rating to "junk" status. Their warnings to global investors of Russia's plummeting economy came on the heels of the London Stock Exchange's FTSE Russell and US financial giant MSCI deciding to delist all Russian stocks from their index funds.
On London's exchange Thursday, three of Russia's largest companies — energy giants Gazprom and Lukoil and the government-owned lending house Sberbank­ — were reduced to penny stocks. The Moscow Exchange remains shuttered on orders from Putin's administration.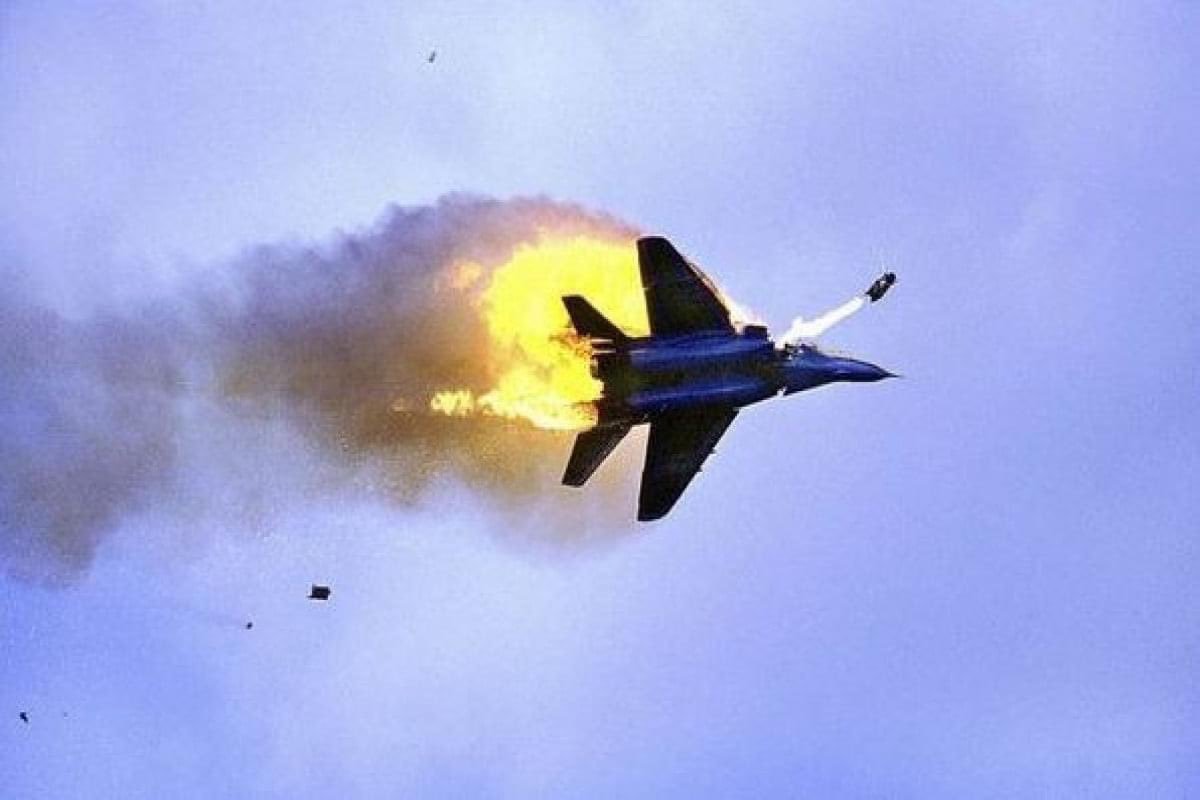 According to a prepared statement from Fitch, the post-invasion fallout will weaken Russia's public finances, constrain its ability to respond to the deepening economic crisis, and "markedly reduce" its gross domestic product while increasing "domestic and geopolitical risk and uncertainty."
Nearly a third of Russia's frozen foreign reserves are in euros, while dollars compose 16% of the holdings. Fitch estimated that dollars make up a quarter of all Russian foreign-dominated accounts. Normally, about 84% of Russia's exports are transacted in euros or dollars, which means its firms are now struggling to find the hard currency necessary to pay for what they import or export.
To combat hyperinflation, Russia's central bank hiked its interest rate to a record 20% from 9.5% and announced capital controls to keep hard currency inside the country.
"External conditions for the Russian economy have drastically changed. The increase of the key rate will ensure a rise in deposit rates to levels needed to compensate for the increased depreciation and inflation risks," a statement released Monday by Russia's central bank reads. "This is needed to support financial and price stability and protect the savings of citizens from depreciation."
A parade of leading businesses from across the globe have departed Russia, stopped buying or selling goods and services to the nation, or suspended trade there. Even if Russia can find hard currency, it's becoming increasingly difficult for the nation's agencies and businesses to buy information-technology hardware and software, fly and maintain airliners, unload shipping containers, procure automobiles, use credit cards, or access the insurance and reinsurance market to mitigate risks.
In Moscow Thursday, the Kremlin-controlled news agency Tass published a statement from Foreign Intelligence Service boss Sergey Naryshkin castigating the widening government and private sector sanctions against Russia.
"The masks have been thrown off," Naryshkin said. "The West is not just trying to put a new 'iron curtain' around Russia. [We] can talk about the attempts to destroy our state or to 'cancel' it as it is now accustomed to say in the 'tolerant' liberal-fascist environment."
"As the United States and their allies have neither the possibility nor the courage to try to do that in an open and honest military and political stand-off, sneaky methods are used to establish an economic, information and humanitarian blockade," the spy chief continued. "The most disgusting thing is that this is being done under the false slogans of the need to protect the sovereignty of Ukraine and European security."
As a member of Putin's inner circle, Naryshkin has been targeted personally with sanctions by the US Treasury since 2014.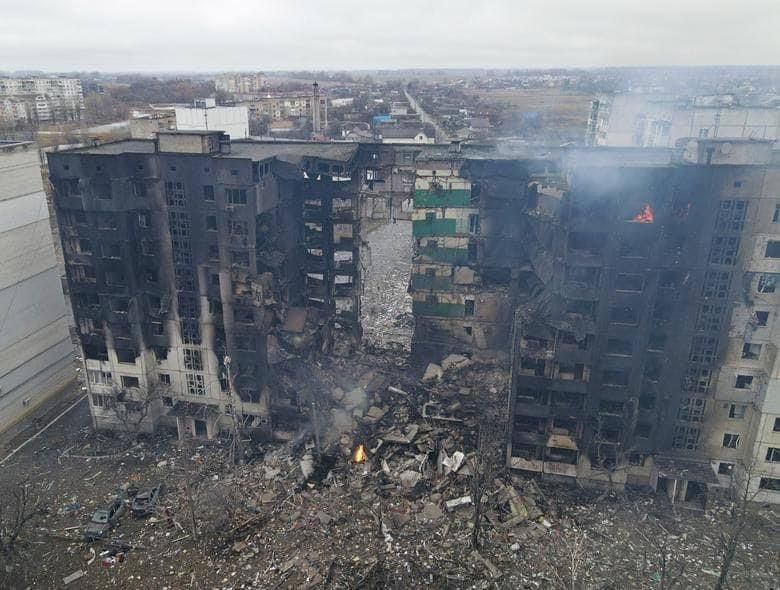 Former US Treasury watchdog Swift, now a partner and litigator at the law firm Foley & Lardner LLC based in Washington, DC, finds himself "on a wartime footing" thanks to Putin cronies like Naryshkin. He's often on the phone, not only with clients scrambling to get on the right side of the global sanctions regime, but also with Ukrainians who are ripping their servers out of the wall and fleeing before Russian tanks arrive.
"On Monday, Russians woke up and found that they were now on the same page as Syria, with sanctions synced-up between Europe, the US, and Asia," Swift told Coffee or Die Magazine. "They now face three possible outcomes in Ukraine. Russia wins the war but is a pariah state, contained economically, politically, and militarily by the rest of the world. Russia loses the war in Ukraine and retreats inward, still isolated from the rest of the world. Or third, Russia loses and Putin tries to retain power until he's removed by a palace coup."
But Swift cautioned patience for Americans. Economic sanctions won't immediately stop Russian artillery from shelling Ukraine's cities. Financial measures are just one more tool to use to coerce the Kremlin to the bargaining table — or to push Putin's security services to remove him from the picture.
"One of my fears is what happens when wars go on for a very long time," Swift told Coffee or Die. "If Ukraine falls, and it becomes an insurgency, the only way Russia can try to hold power is through mass brutality. But that repression radicalizes people, and you start to see the weird second- and third-order effects, like we saw in Syria, Chechnya, and Iraq."
---
Disclosure: The author of this article holds less than a $1,000 stake in a Russian internet company, Yandex, as a roughly 1.5% portion of a global disruptive technology fund purchased before the invasion. Yandex has lost half of its market value over the past week.
Read Next: