In 1968, Mark Treanor graduated from the Naval Academy and soon found the cobblestoned streets of Annapolis replaced by the jungles of Vietnam. As an infantry rifle platoon commander, Treanor lead Marines through booby traps and firefights in Vietnam's Arizona Territory, and his first novel, A Quiet Cadence, draws from that experience.
The book follows Lt. Marty McClure as he plumbs "the depths of terror" in Vietnam. The story begins in a roaring, shaking CH-46 that wastes no time dropping readers into the thick of combat. Treanor has filled A Quiet Cadence with haunting descriptions of life and death as a grunt, leading readers through flooded fields saturated with hidden bombs and complex ambushes.
Since its publication last year, the book has won both the William E. Colby Award for its contribution to understanding military history and the W.Y. Boyd Literary Award for excellence in military fiction. Now available in paperback, A Quiet Cadence is poised to reach an even larger audience. Coffee or Die Magazine sat down with Treanor to discuss his award-winning novel and what he hopes readers will gain from it.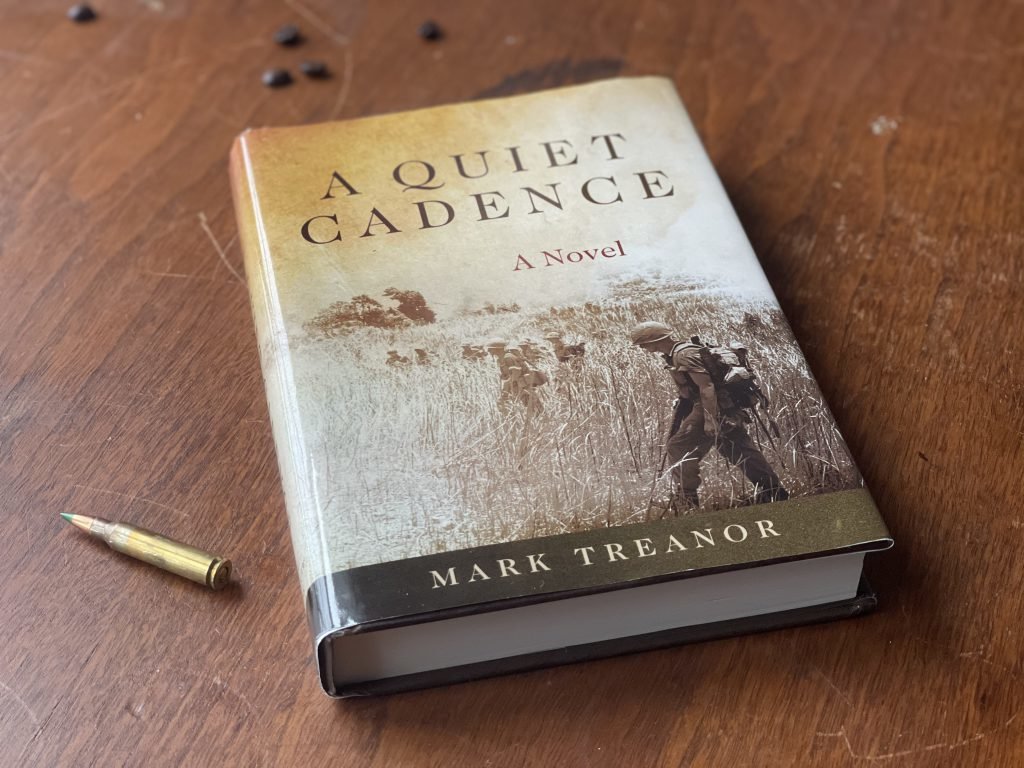 COD: A Quiet Cadence is a work of fiction, but your brutal depictions of combat come from experience. Can you tell us a little about the background you drew from?
MT: I was a Marine and served from 1968 to '73. I was a rifle platoon leader in 1st Battalion, 5th Marines, in Vietnam in 1969. After that, I trained as an artillery officer and switched my primary specialty. I commanded a battery and was the aide to the commanding general of the 2nd Marine Division. Then I taught leadership, weapons, and tactics to new lieutenants at The Basic School in Quantico. I left the Marines in '73 as a captain.
COD: With such a large gap in time between your service and your writing career, what inspired you to finally write AQC?
MT: I wanted to write, and did, for decades. I actually wrote three prior novels (the manuscripts of which gather dust in my basement) until I really focused around 2013 or '14 on what became A Quiet Cadence. Some of the scenes in it are based on earlier attempts. I wrote pretty intensely for three years — nine cover-to-cover drafts — before it was done.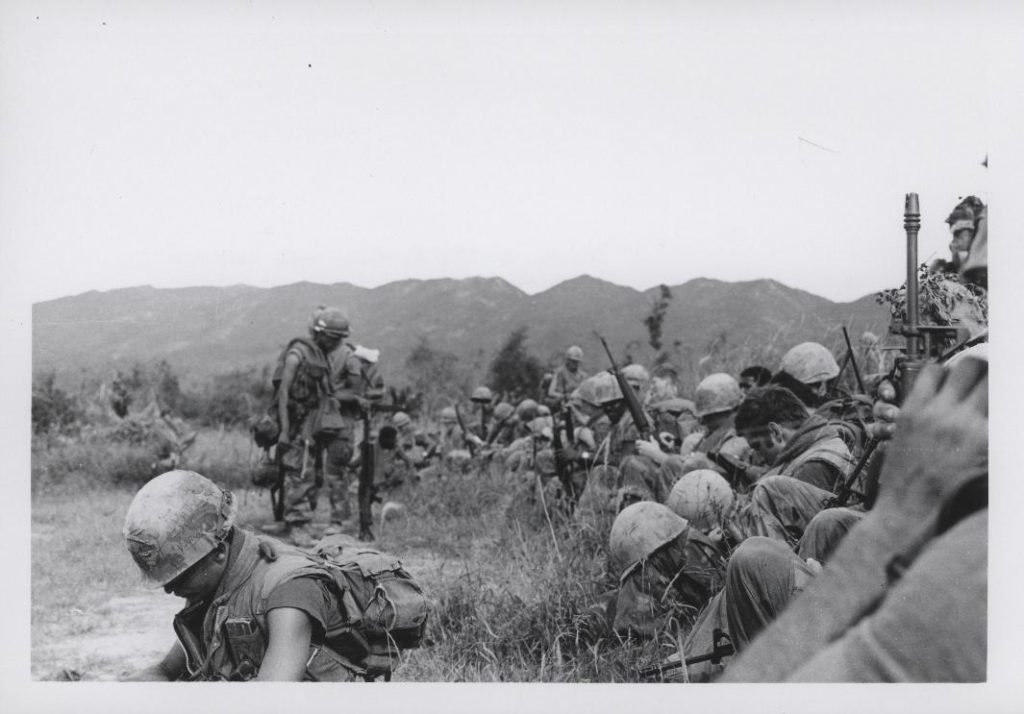 COD: Tim O'Brien said, "That's what fiction is for. It's for getting at the truth when the truth isn't sufficient for the truth." What made you decide to tell this story as fiction?
MT: The novel is, of course, fiction, but a fair amount of it — particularly in the Vietnam part — relies heavily on either personal experience or the experiences of people I knew, though none of the characters are actually based on those people.
I chose fiction because I agree with O'Brien's statement. I think through a story where you can develop themes and really get into characters' heads and emotions you can get closer to some universal truths than nonfiction can. So, for example, I could take the kernels of some actual occurrences — the man in the air, an A4 bombing a platoon by mistake, the booby-trapped ammo can, the squad having to carry the wounded NVA in — and develop a storyline through the fictional characters. I think their reactions and emotions throughout the story tell more of the realities of young men at war than I could do with a straight narrative of less connected events.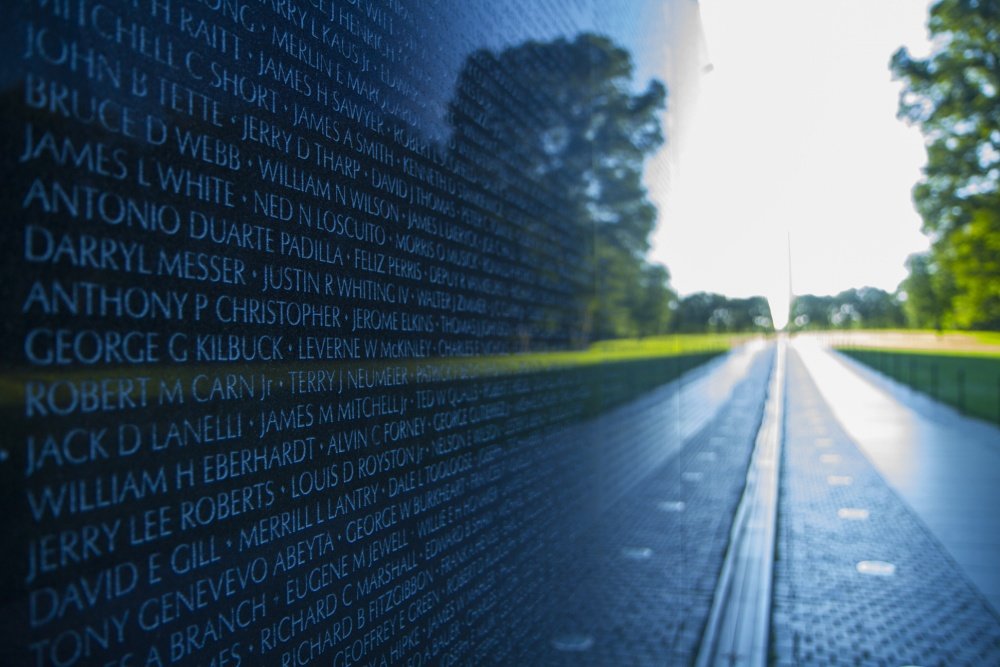 COD: Similar to Matterhorn and Fields of Fire, your book centers around Marine grunts in Vietnam. What makes A Quiet Cadence stand apart from the pack is the time dedicated to those Marines after the war. What made you want to dedicate such a large portion to that aspect of the story?
MT: I very consciously chose to devote a large part of the book to the protagonist and others after they came home because I am not aware of any other novel that combines a realistic depiction of young men in combat with the story of what they grapple with after they come home. In many respects, I hoped the book would be read by, one: people who have no real idea what we ask of the young soldiers we send to war and what they thereafter deal with when they come home, and two: people like you and me who know something about those realities and who could read it and hopefully say, "Yes, I'm not alone in what I've experienced."
COD: The protagonist struggles to come to terms with his experiences in Vietnam and is conflicted with how other veterans adapt to life post-service. Did you find writing this story cathartic or challenging to revisit your own experience of life after Vietnam?
MT: I'm frankly not sure today whether the writing was cathartic or challenging since I worked at it over so many decades. My guess is part of it was cathartic when I first started out. In fact some parts, such as visiting Woody's parents, which I wrote with tears streaming down my cheeks, were cathartic because it allowed me to explore in a wholly fictional chapter my own feelings about parents who lost a child in the war. I think it was challenging to write the book primarily in trying to write something that was fictional but that would ring true to those who have served.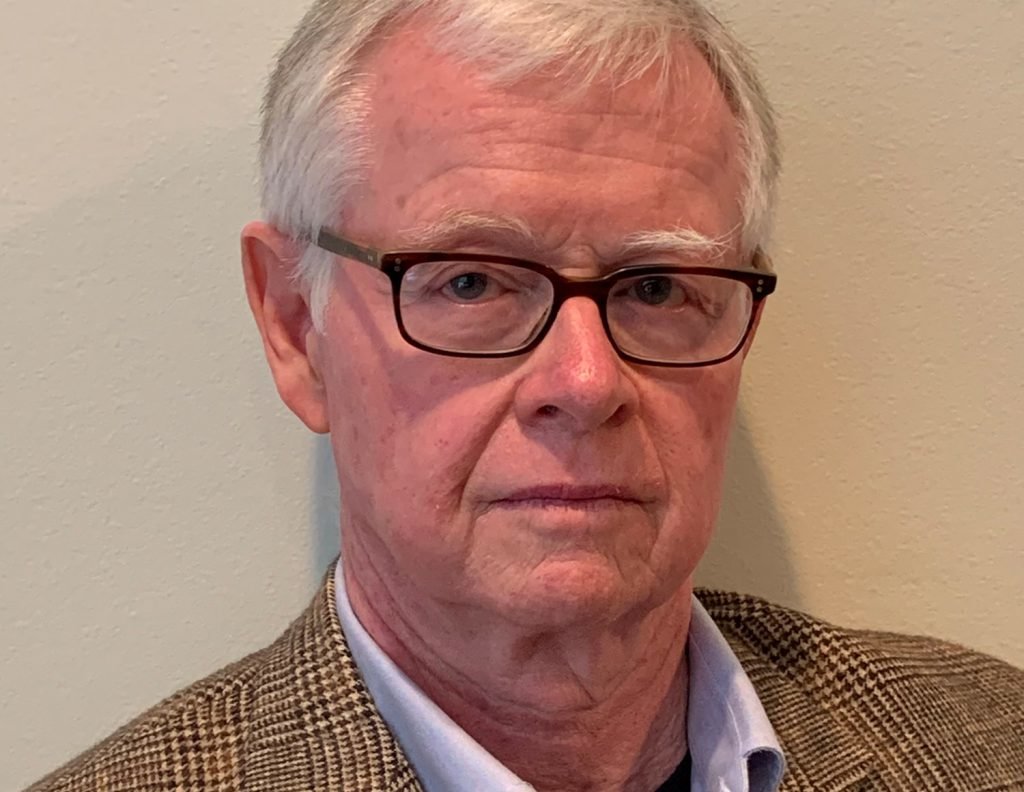 COD: There has been an increase in veterans writing about the most recent wars in Afghanistan and Iraq, both in fiction and nonfiction. Do you think it's important for veterans to contribute to what's being written about the wars they served in?
MT: I think it is great that Iraq and Afghanistan vets are writing about their experiences. I think that it can be very helpful to the writer to write because it can allow them to really explore what they think or believe about their experiences, and for those wrestling with that experience, it can give them a way to come to grips with things they may not have had an outlet for before. By the same token, it is my hope that if the writing is done well — not just the woe-is-me victim stories you find some people writing in MFA programs — that the 99% of the public who have no similar experience can gain a valid perception of what it is like to serve in tough circumstances and yet get on with life as "normal" citizens thereafter despite being forever changed by their experiences in ways that people who haven't had analogous experiences have no way to appreciate otherwise.
COD: What do you hope readers will take away from A Quiet Cadence?
MT: I am a fervent believer that the overwhelming majority of those of us who served have gone on to lead productive lives as family men and productive citizens. We aren't victims or broken or sociopaths; despite how we've sometimes (often?) been portrayed. Still, most of us have nonetheless had to wrestle with tough memories and doubts. It was my hope that readers would see the protagonist as a "normal" man, albeit one who had to deal with his thoughts and emotions of a pretty traumatic experience.
Read Next: 'Alone at Dawn' Author Hopes New Books Will Save Lives