Russian forces' strategy in Ukraine has consistently been to shell towns and troop positions from long distances with large artillery cannons, creating a terrifying predicament for Ukrainian soldiers in their trenches.
"One of the most frustrating and demoralizing things for a soldier is to be fired at without being able to shoot back. It's a feeling of total impotence," a senior Army officer with more than 20 years of experience commanding field artillery units told Coffee or Die Magazine.
But among the list of heavy weapons sent by the US to Ukraine, there's a little-noticed radar system designed to give soldiers under incoming artillery fire a chance to fight back. The US has sent or is sending two dozen AN/TPQ-36 Firefinder counterartillery radar systems, which experts say are crucial to turning the tide of battle when paired with artillery weapons like the M777 howitzer that the US is also supplying.
To counter an artillery attack, soldiers have to know where the artillery is being fired from. Figuring that out — almost instantly — is what the AN/TPQ-36 Firefinder does. The system's radar spots and tracks incoming artillery, mortars, and rockets and derives a trajectory for the incoming round. With that information, it traces the shot back to the enemy's firing position and then creates map coordinates that can be used to direct counterfire, according to experts at Fort Sill's Fires Center of Excellence.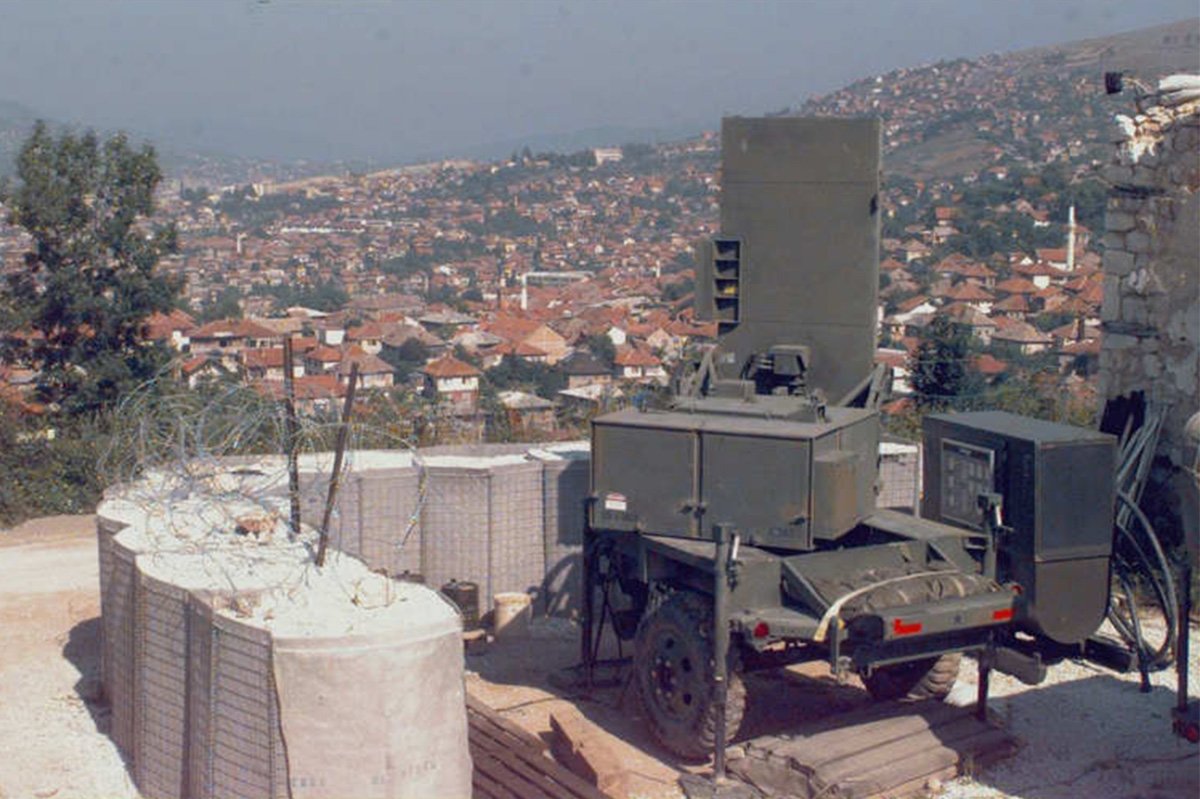 The AN/TPQ-36 can detect artillery up to 9 miles away, mortars up to 11 miles, and rockets as far as 15 miles away, the Fort Sill experts told Coffee or Die in an email.
The Firefinder radar can be linked to cannons like the M777 howitzer or rocket launchers like the High Mobility Artillery Rocket Systems (HIMARS), both of which the US is sending to Ukraine, according to the Army officer. Almost as soon as Russian forces shoot, the radar can see the round and send coordinates to the M777s or HIMARS, which can then return fire, potentially before the Russian rockets or artillery shells have even landed.
"The added range, responsiveness, and survivability of these systems gives the Ukrainians the ability to respond in kind — to shoot back immediately rather than waiting for Russian forces to move closer," the Army officer said. "It makes it very difficult for the Russians to shoot without taking significant casualties themselves and losses to their own systems."
The AN/TPQ-36 is mounted on a truck or a trailer, making it fairly easy to place, operate, and then remove before enemy forces can return fire. A long data cable lets soldiers operate the radar from up to 50 meters away, according to the experts at Fort Sill, allowing for some measure of safety if the system becomes a target.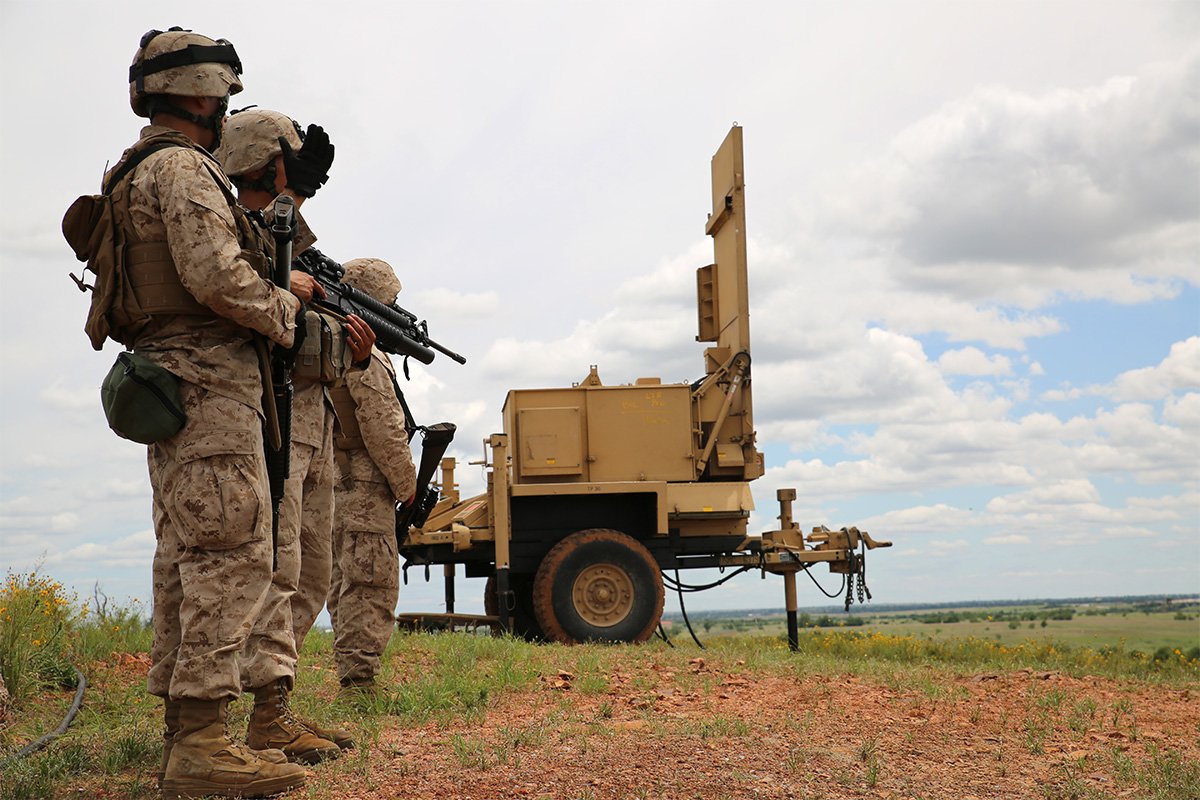 The radar system is manufactured by Northrop Grumman and Thales Raytheon Systems and was first fielded in the early 1980s, the Fort Sill experts said. The system has been used in every US military conflict since then, perhaps most dramatically in the 1991 Gulf War.
According to retired Brig. Gen. Creighton W. Abrams Jr., coalition intelligence believed Iraqi forces had plentiful artillery that out-ranged the guns used by the US and its coalition partners in the run-up to the start of the ground offensive on Feb. 24, 1991. In an article for the Army History Foundation, Abrams wrote that the ability of coalition forces to preemptively take out Iraqi forces' artillery or rapidly return fire was "more important than ever."
American forces' AN/TPQ-37 made that possible. When Iraqi artillery units fired, the response guided by the radar system was "rapid and lethal," according to Abrams. The AN/TPQ-37 — which is similar to the AN/TPQ-36 — quickly computed the point of origin of incoming fires and allowed coalition forces to return fire.
"Accurate, devastating fires, usually from the [multiple-launch rocket systems], would arrive at the Iraqi positions within a very few minutes," Abrams wrote. "Before MLRS and GPS, that kind of response would have been almost inconceivable on a highly mobile, desert battlefield where surveyed positions for the radars and firing units had once been unattainable."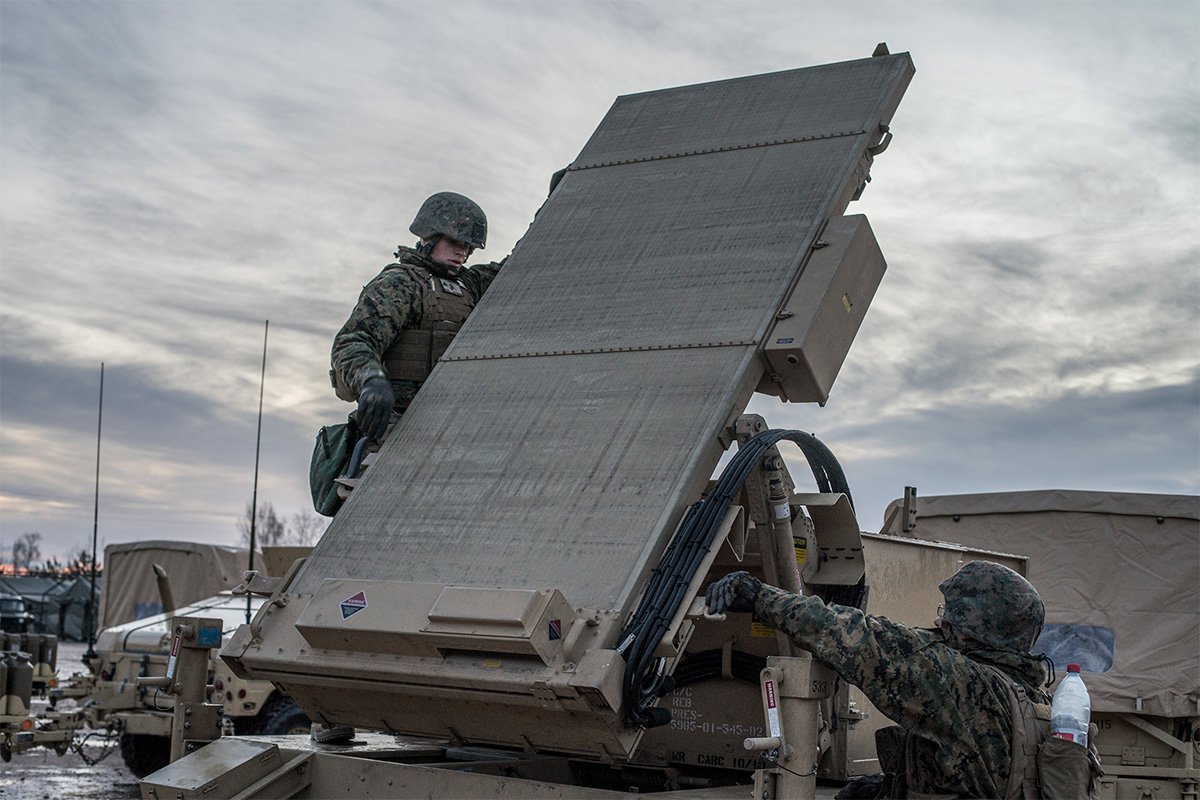 The Army officer said the Iraqis "essentially stopped shooting" artillery.
"They learned very quickly that, as soon as they would shoot, our radars would track the round, identify where it came from, and before their initial rounds even impacted on American forces, we already were shooting back with our own artillery and rockets," he said.
As of Wednesday, June 1, the US military had sent 22 counterartillery radar systems to Ukraine, according to the Defense Department. The US also committed four countermortar radars and four air surveillance radars to help Ukrainian forces fight invading Russian troops.
The Firefinder radar doesn't have quite the range of the Russian 1L260 Zoopark-1M counterartillery detection radar system, which has been spotted in Ukraine. The Zoopark can detect artillery shells around 17 miles away and artillery rockets nearly 28 miles away, according to Defence Blog. However, the US has also provided Ukrainian forces with several AN/MPQ-64 Sentinel 3D radars, which can track and locate targets such as cruise missiles from about 25 miles away.
Read Next: