The Army's 1st Special Forces Command at Fort Bragg, North Carolina, is investigating the involvement of a Fort Bragg-based soldier in the Jan. 6 rally in Washington during which a mob of rioters breached the US Capitol.
Capt. Emily Rainey, a psychological operations officer with the 4th Psychological Operations Group, was on active duty when she participated in the protest, but she had previously resigned her commission after an adverse administrative action for a separate incident, a defense official told Army Times.
There is no indication at this point that Rainey acted against Army regulations or entered the Capitol during the riot.
"I was a private citizen and doing everything right and within my rights," Rainey told the Associated Press on Sunday.
Rainey told the Associated Press she led 100 members of Moore County Citizens for Freedom, a North Carolina-based conservative activist group, to the rally to "stand against election fraud" and support President Donald Trump. She said she didn't know of anyone who entered the Capitol and that the group she led were headed back to their buses hours before an emergency curfew took effect.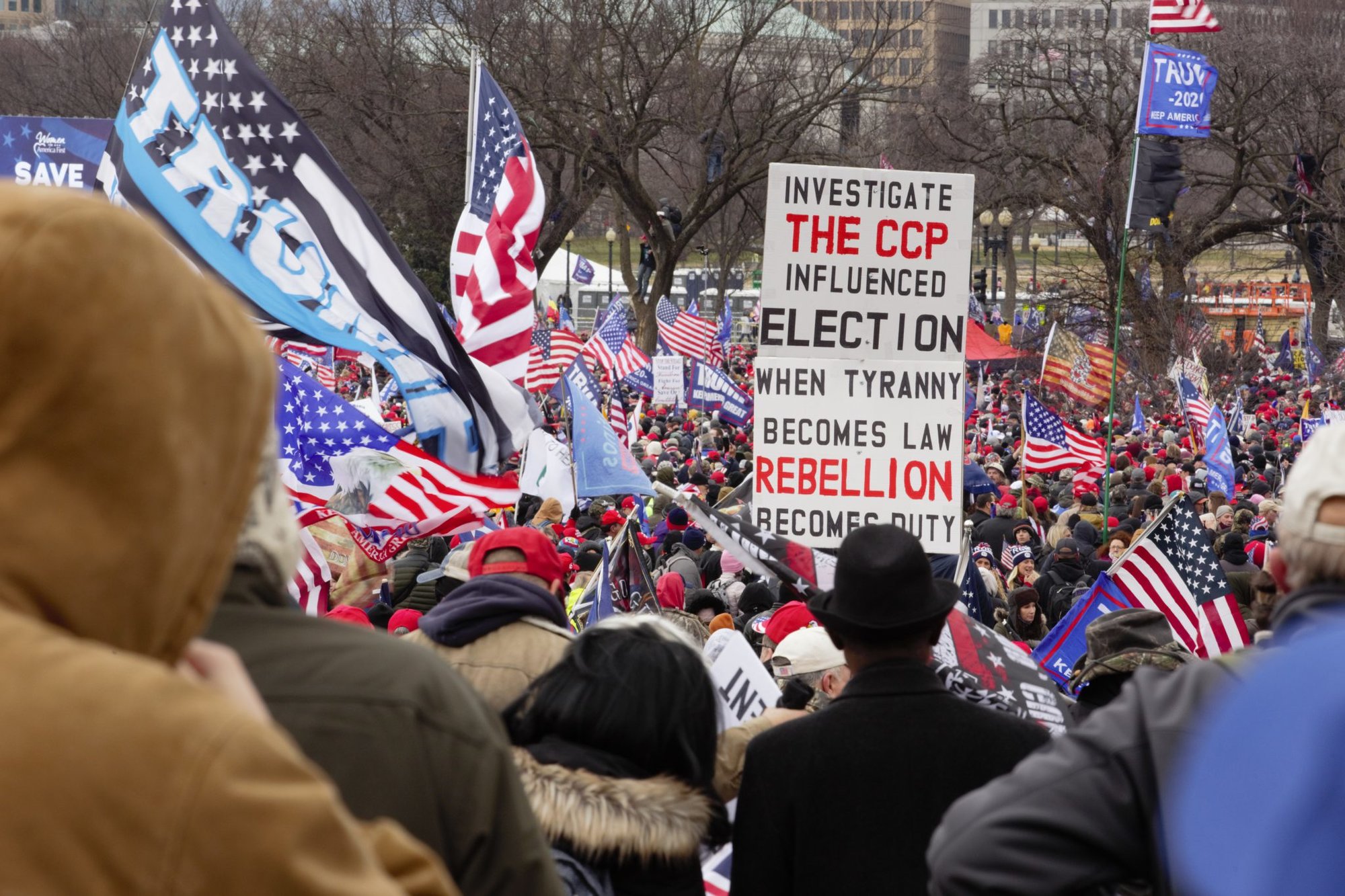 On its Facebook page, Moore County Citizens for Freedom describes itself as "a nonpartisan network of Moore County Citizens dedicated to the promotion of conservative values in Moore County, North Carolina, through education and activism. MCCF is also the recognized Moore County chapter of ReopenNC."
In May, police in Southern Pines, a community about 30 miles west of Fort Bragg, charged Rainey with injury to personal property after she tore down caution tape at a playground that was closed under North Carolina's COVID-19 restrictions. Police told WRAL-TV Rainey had done the same thing in April, but they let her off with a warning then.
Maj. Daniel Lessard, a spokesman for 1st Special Forces Command, told the AP Rainey resigned her commission in September after the Army took "appropriate administrative action" for the May incident. Lessard said the resignation process for an officer can take six months or more, and Rainey is set to leave the Army in April.
As a psychological operations soldiers, Rainey specializes in unconventional capabilities, using information and misinformation to shape the emotions, decision-making, and actions of US adversaries. The Latin motto of Army psychological operations is "Verbum Vincent," which translates in English to "words conquer."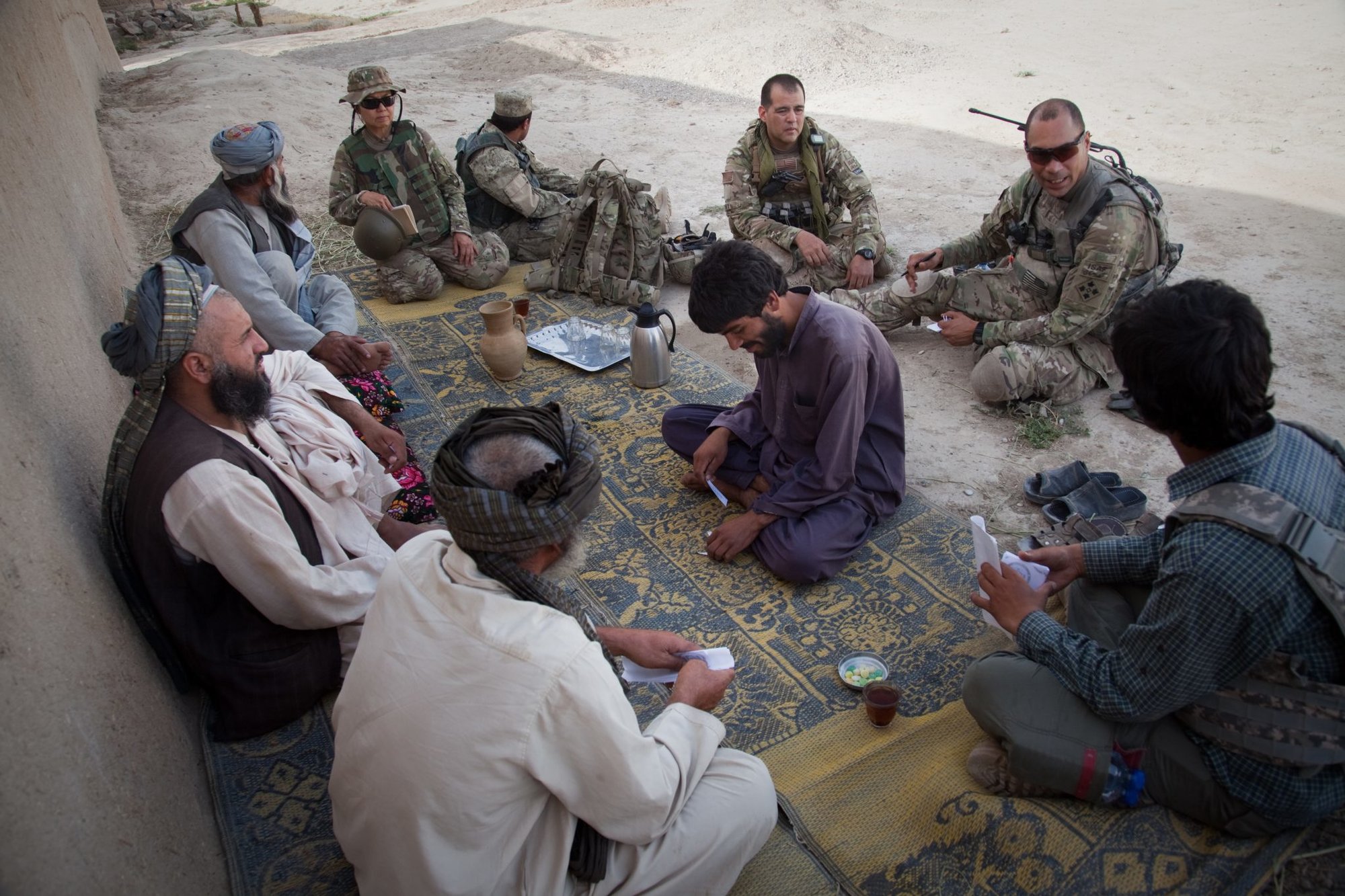 Rainey told the AP her group and most people who traveled to Washington "are peace-loving, law-abiding people who were doing nothing but demonstrating our First Amendment rights."
Members of the US military can take part in political organizations and events out of uniform. However, the Department of Defense prohibits active-duty service members from sponsoring partisan organizations. It is unclear if Rainey's participation with her group on Wednesday went against DOD policy.
Rainey told the AP she attended the rally while on leave and didn't advertise that she was an Army officer. She said she told her bosses she would be attending and that she let them know when she returned.
"We are confident justice will prevail proving our innocence," she told AP.
In June, Rainey published an article with the online military publication SOFREP titled "Dos and Don'ts for Being a Republican or Democrat in the Military." In it Rainey wrote about navigating the regulations around political activity.
"The United States Military does not discourage political awareness and activism for service members as long as you adhere to certain guidelines," she wrote. "Your restrictions are vaguely summed up in DoD Directive 1344.10. Between this directive and several court cases over the years this issue is about as clear-as-mud. But since no one is going to read the reference or the judicial findings, keep reading here for a less yawn-inducing break down that even a Marine might understand."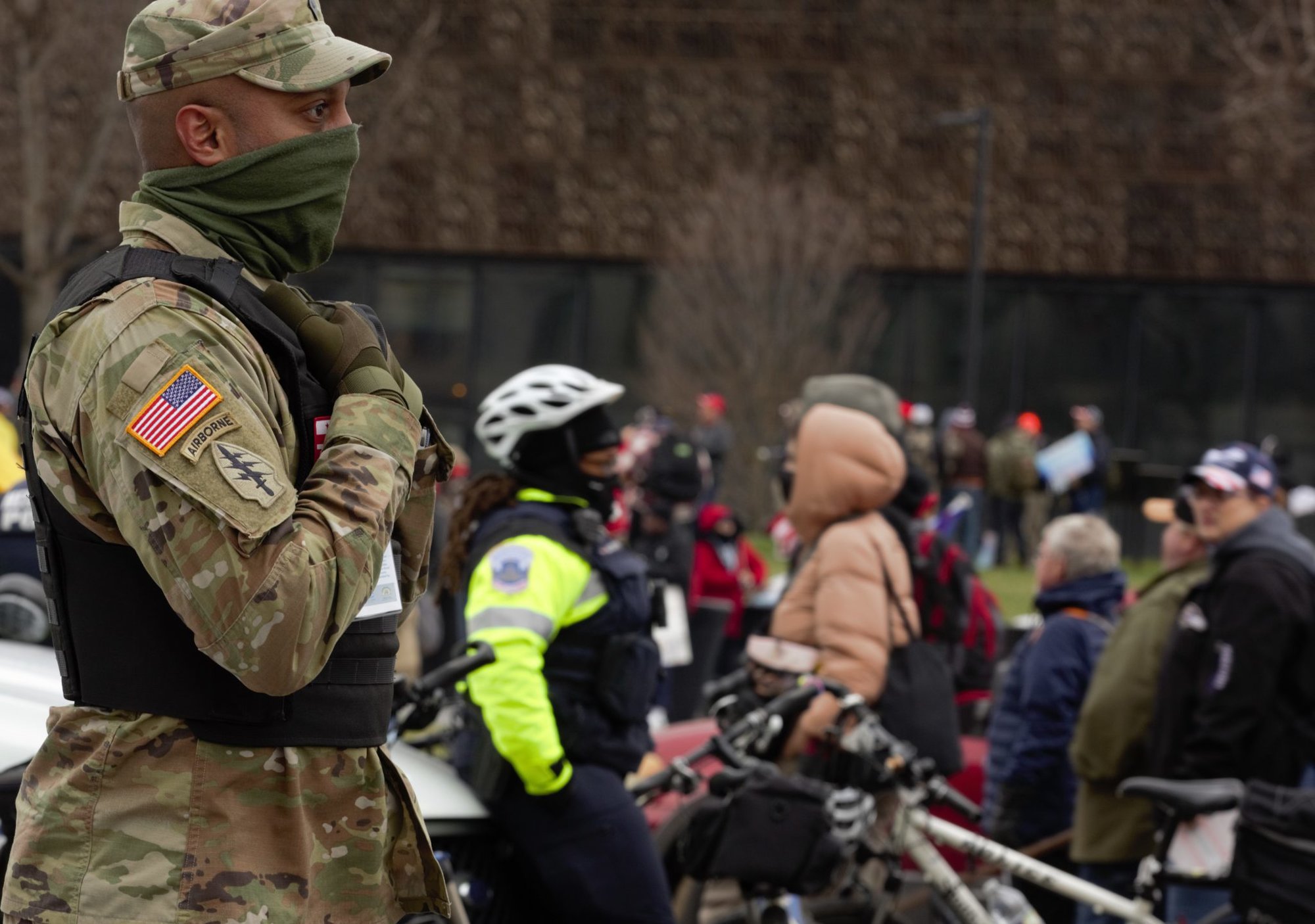 Rainey did not immediately respond to a request for comment sent through social media.
Officials are working to determine if other service members attended the rally and participated in the siege on the Capitol.
Ashli Babbitt, a 35-year-old California native and veteran of the Air Force and Air National Guard, was shot and killed by a Capitol Police officer when she tried to cross into a barricaded entrance into the Senate chambers during the siege.
Capitol Police Officer Brian D. Sicknick, who died of injuries sustained while protecting the Capitol, was also a veteran of the Air National Guard.
A total of five people died during the chaos.
Retired Air Force Lt. Col. Larry Rendall Brock Jr. was arrested Sunday in Texas and charged in federal court with knowingly entering a restricted building without lawful authority and with violent entry and disorderly conduct, according to the Justice Department. Brock was identified in photos showing him standing in the well of the Senate, wearing a military-style helmet and body armor while holding a pair of zip-tie handcuffs.
In a letter to Acting Secretary of Defense Chris Miller, US Senator Tammy Duckworth called on Miller to direct all military investigative services to cooperate with federal law enforcement in investigating military members who engaged in the siege on the Capitol. Duckworth called on Miller "to take appropriate action to hold individuals accountable under the Uniform Code of Military Justice."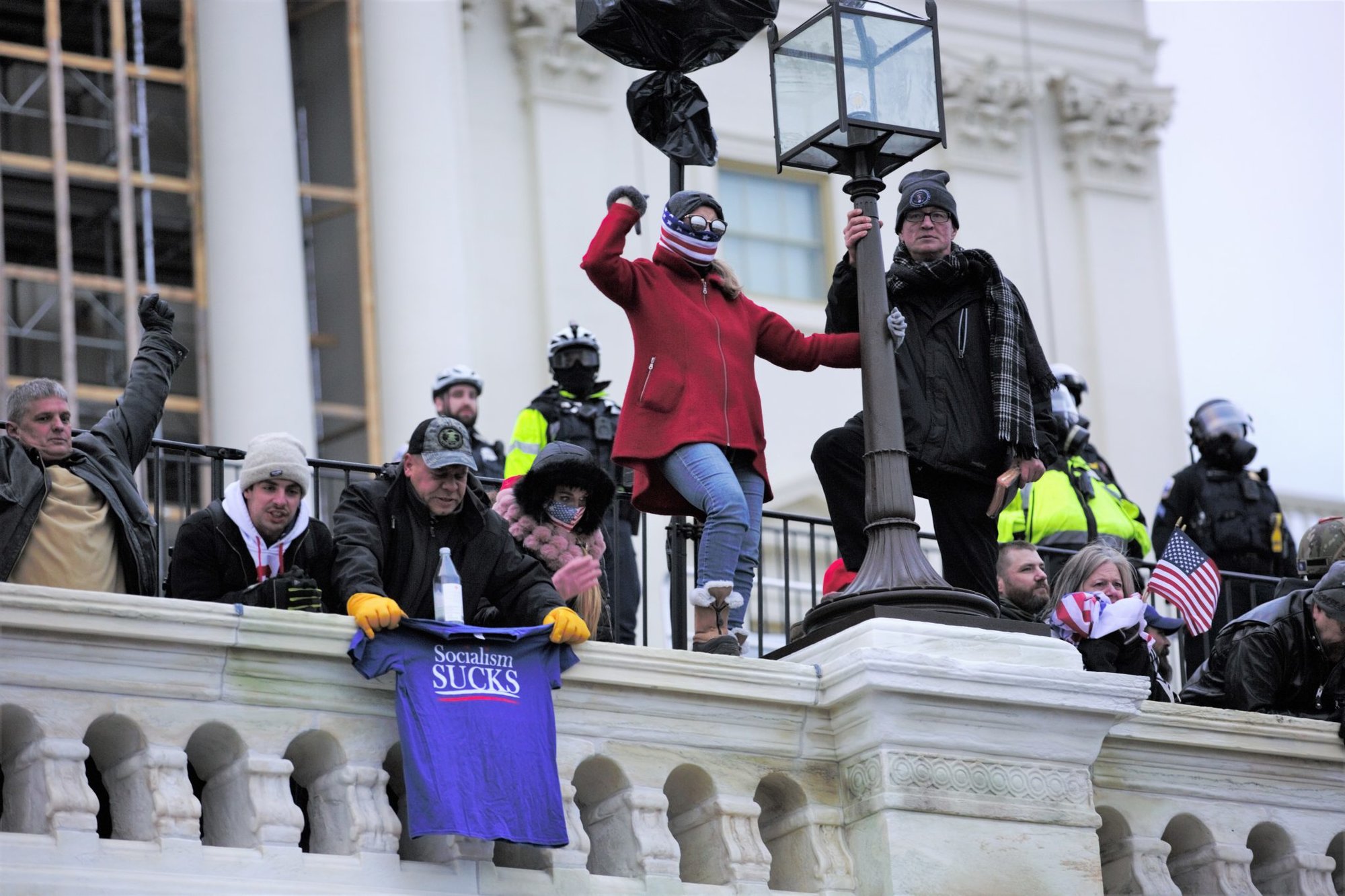 "Upholding good order and discipline demands that the U.S. Armed Forces root out extremists that infiltrate the military and threaten our national security," she wrote.
So far, at least 90 people have been arrested on charges ranging from misdemeanor curfew violations to felonies related to assaults on police officers, possessing illegal weapons and making death threats against House Speaker Nancy Pelosi, according to the AP.
In a video posted to her Facebook page Friday, Rainey urged her followers to find alternatives to Facebook as a means of communications.
"We are in full and complete communist censorship," she said. "The technocracy is out of control […] They're going to try to silence 80 million people, and they hate you. They hate you with all the same hatred of every genocide that has ever happened. So get off the bench. This is not an extracurricular activity. This is an existential activity. You need to start fighting."
In the video, Rainey urged citizens of Moore County to run for office.
"Moore County stands for American values, not communist values, so let's keep it that way," she said. "Our county's a stronghold. We start in our backyard. We move to our state, and we move to our country. All politics are local. The left gets it. It's time that we wake up."