"In over his head" may have been an understatement. The World War II veteran who had served in U.S. Army Intelligence in the Pacific was now working as a bounty hunter running down fugitives in shanty towns and seaside resorts in Mexico. A deputy sheriff since 1947, Ralph Lamb left to form his own private detective agency with another former police officer in 1954.
Now, he found himself alone in a back alley in Acapulco with a wanted man who was mean mugging and ready to bolt toward his gang of desperados. In a flash, the perp was face down, handcuffed, and yanked back to his feet. Lamb brought the man across the U.S. border and pocketed a $25,000 bounty.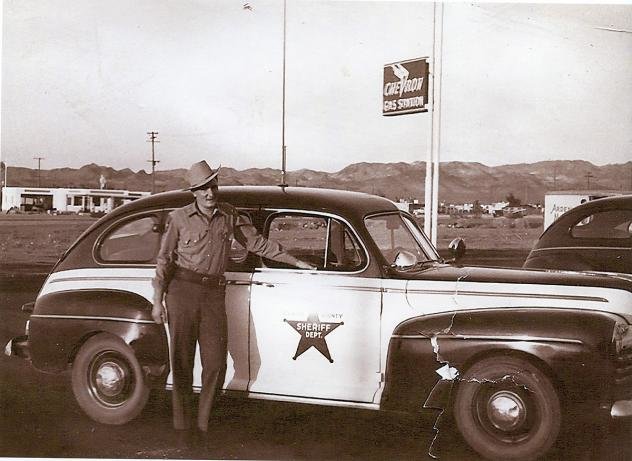 The former rancher and cowboy had competed in rodeos and was as hard-headed as he was wise. He had the instinctive traits to recognize a bad situation before it occurred and how to get the jump on professional criminals. When the state of Nevada legalized gambling in 1931, it brought in a shady crowd of gangsters from Chicago who leapt at the opportunity to profiteer on their illegal rackets at casinos along the Las Vegas Strip.
In 1961, Lamb was appointed sheriff and helped merge the sheriff's department and the Las Vegas Police Department into one; they referred to it as "Metro." Lamb had transformed the once-rural police force into a serious crime fighting squad. He helped bring in a crime lab and created the city's first SWAT team. They worked hand-and-hand with the FBI, who would tip off Lamb when new arrivals entered town.
"You were out there on the Strip all the time, and mostly you dealt with guys coming here on the run," Lamb said in an interview with the Las Vegas Review Journal. "They had pulled a bank robbery, for instance, and they would come here, thinking it was an exciting place to spend their money, to kind of launder it. So we'd catch a lot of those guys."
Lamb wasn't one to be intimidated. In the 1960s, the Hell's Angels rode into town. Lamb arrested 74 of the long-haired, tattooed bikers with a petulance for violence — and dismantled their motorcycles. His parting gift of fresh haircuts reminded the bikers who was in charge of Sin City.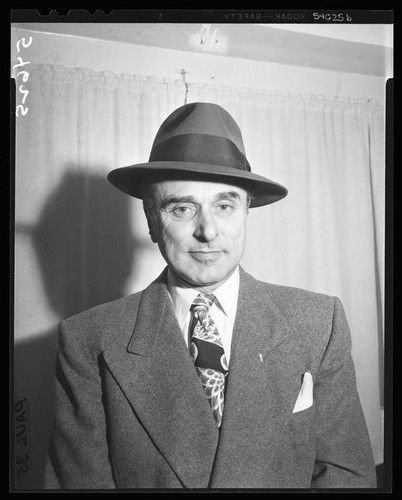 John Rosselli, sometimes called "Handsome Johnny" by mafiosos, famously extorted Hollywood Studios and ran a circuit of gambling clubs along the strip beginning in December 1966. The mobsters thought they couldn't be touched because they were well-connected members of Al Capone's Chicago outfit. Lamb and a rookie cop surveilled Roselli and Nicholas "Peanuts" Danolfo as they sat in a booth across from Moe Dalitz, a former bootlegger and mob associate, at the Desert Inn.
Lamb instructed his partner to approach the seasoned gangsters and tell them that Lamb wanted to speak to Roselli outside. Roselli, Dalitz, and Danolfo all had a hearty laugh and shooed off the officer as Lamb entered the hotel. Lamb told his young officer to start the engine of their police cruiser and wait in the parking lot. Lamb locked eyes with Roselli, who was no longer laughing, grabbed him by his fashionable necktie, jerked him across the table, and, as one newspaper put it, "slapped the cologne off of 'Handsome Johnny.'"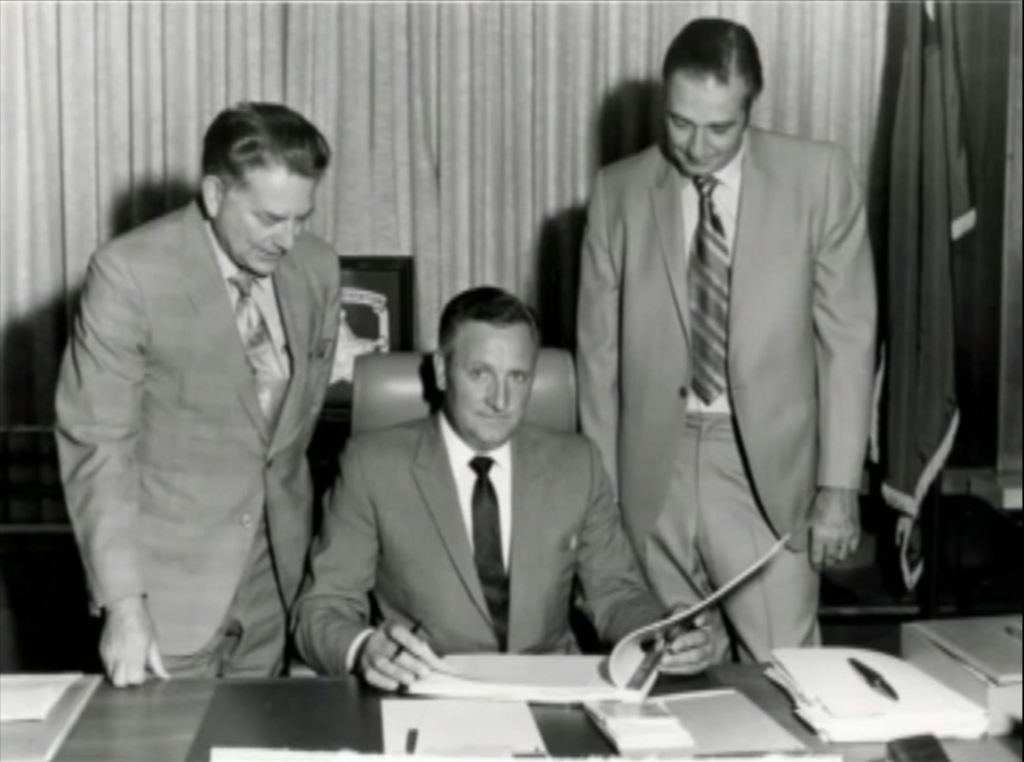 Lamb handcuffed Roselli, put him in the back of the police cruiser and then behind bars in the clink. He made bail and left town. Roselli also infamously participated in a failed CIA plot to assassinate Cuban dictator Fidel Castro. The last report of the fixer's fate was in 1976 when his body was found in a 55-gallon oil drum floating in a bay in Miami.
When Lamb wasn't serving criminals knuckle sandwiches, he was issuing permits for Hollywood icons and professional athletes from the Beatles to Muhammad Ali. The once most powerful man in Nevada retired in 1978 to ride horses on his ranch and died in 2015 at the age of 88.