President Joe Biden presented Col. Ralph Puckett the Medal of Honor in a ceremony at the White House Friday afternoon after a years-long campaign by supporters who believed the Ranger icon was due the nation's most prestigious military distinction.
"Today we are hosting a true American hero and awarding an honor that is long overdue," Biden said. "More than 70 years overdue […] I'm incredibly proud to give Col. Ralph Puckett's acts of valor the full recognition they have always deserved."
Puckett, now 94, earned the Medal of Honor for his service in Korea in November 1950, when he led a desperate defense of a position dubbed Hill 205. His 51-man Ranger unit faced a much larger force of Chinese soldiers during a daytime attack. As mortar, machine gun, and small arms fire hailed down on the 8th Ranger Company, Puckett emerged from his position and intentionally ran across an open area three times to draw enemy fire and allow his fellow Rangers to locate and destroy the Chinese soldiers' positions and seize Hill 205.
That night, Puckett was injured by grenade fragments and enemy mortar three times as he and his men fought off five waves of Chinese counterattacks. Puckett called in pre-planned artillery to repel each wave.
Then came a sixth wave. Supporting artillery fire was unavailable. Puckett's wounds limited his mobility, and he collapsed in a foxhole.
He commanded the Rangers to leave him behind and retreat.
Instead, they carried — then dragged — their commander to safety as the Chinese fired on them. At the bottom of a steep slope, Puckett used a tank radio to call in a "Willie Pete" — white phosphorus — artillery strike on the overrun position.
For his actions, Puckett received the Army's second-highest combat award, the Distinguished Service Cross. He collected a second DSC in the early years of Vietnam, for again rallying an overmatched force in defense of a position.
Many in and around the Ranger community lobbied for years to see Puckett's DSC from Korea upgraded to the Medal of Honor. The late Sen. John McCain even contacted the Army on Puckett's behalf just months before dying of cancer in 2018.
Finally, those efforts paid off when Puckett was approved for the award April 30.
"This award is an acknowledgment of the man who helped forge our culture by setting the example for others to follow," said Brandon Young, a former 2nd Battalion Ranger and Best Ranger Competitor. "Col. Puckett is a treasure to us all, and this MOH is an affirmation to every Ranger past, present, and future."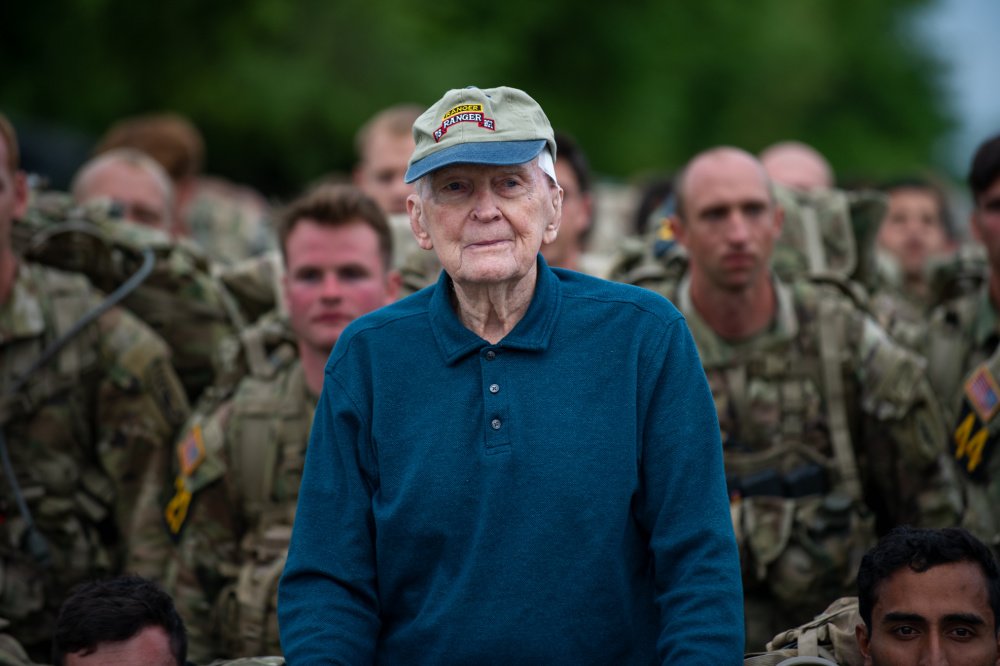 Puckett is a legend in Ranger lore, and his legacy is sprinkled all over the 75th Ranger Regiment. Top graduating officers at Ranger School earn the Ralph Puckett Award. The 75th's internal leadership award for junior officers bears his name as well. Puckett served for 12 years as the honorary colonel of the regiment, a ceremonial post during which he often spoke to new Rangers and at gatherings and represented the regiment during public events.
"I relish every opportunity to see and interact with this genuine hero and always feel compelled to try harder and do better after our parting," Jeff Mellinger, a retired command sergeant major who spent much of his 40-year career in the 75th Ranger Regiment, told Coffee or Die Magazine when news broke in April that Puckett would get the medal.
The Medal of Honor ceremony was held at the White House. South Korean President Moon Jae-in, who NPR reported is in town for diplomacy talks with President Biden, attended the ceremony. Biden noted at the beginning of his speech that the strength and alliance between the US and Republic of Korea was born out of the "courage, determination, and sacrifice" of Korean and American troops fighting side by side decades ago.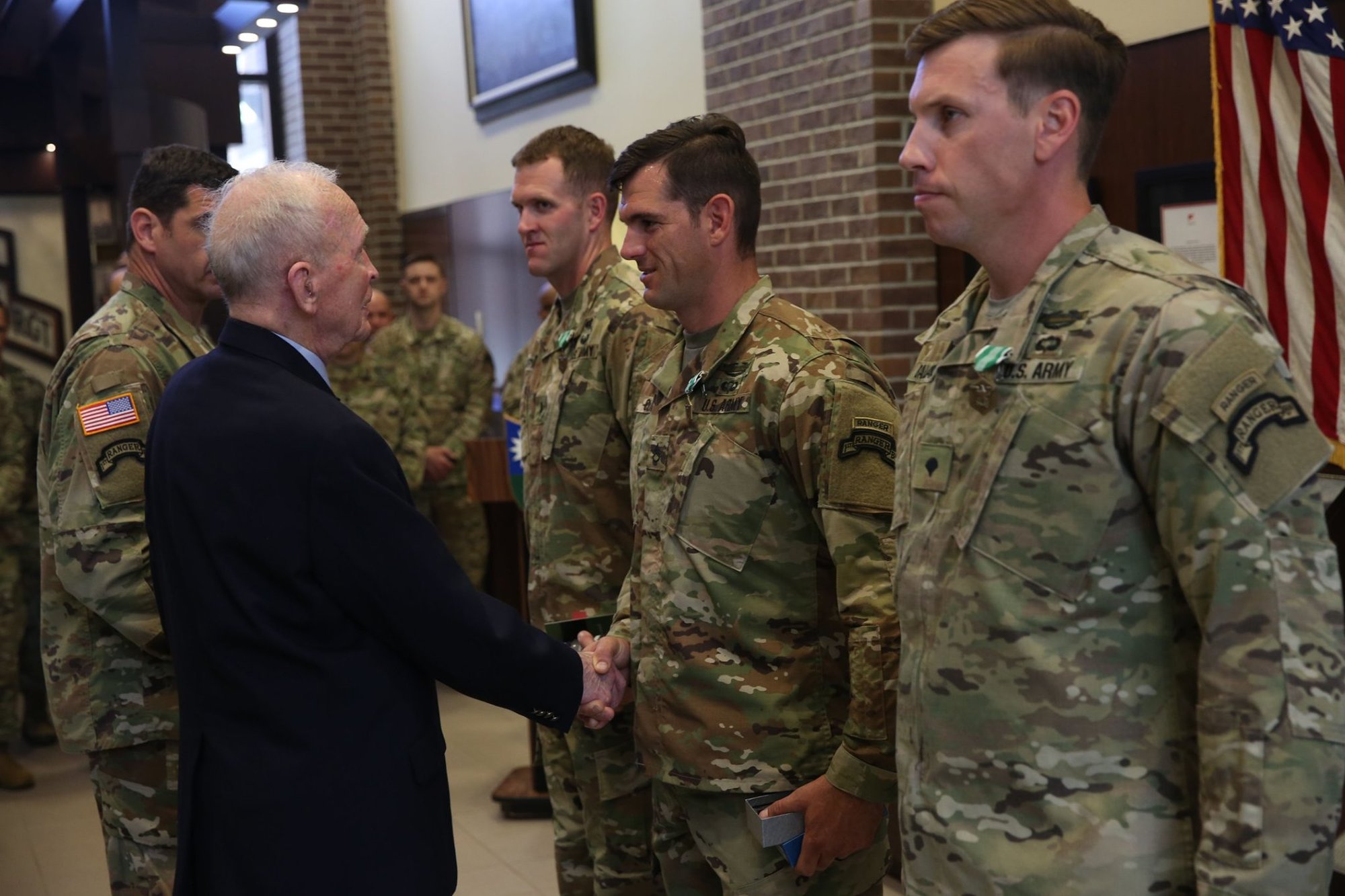 Moon spoke briefly during the ceremony, calling Puckett a "true hero" of the Korean War.
"Without the sacrifice of veterans including Colonel Puckett and the 8th Army Ranger Company, freedom and democracy we enjoy today couldn't have blossomed in Korea," Moon said.
At the beginning of the ceremony, Biden noted that Puckett's first response to hearing the White House would be hosting the event was to ask, "Why all the fuss? Can't they just mail it to me?"
"Colonel Puckett, after 70 years, rather than mail it to you, I would have walked it to you," the President said. "Your lifetime of service to our nation I think deserves a little bit of fuss."
Read Next: Rangers Celebrate Medal of Honor for Legendary Leader Col. Ralph Puckett