When one pushes their body to its most extreme limit, they find that they are simultaneously pushing their mind and spirit. Few are more familiar with this feeling than Brandon Tucker — a U.S. Army Ranger veteran who climbed his way to becoming a squad leader in the 3rd Ranger Battalion. When he was medically discharged due to inflammatory bowel disease, his sense of purpose and drive was not deterred. He dove headfirst into the fitness and business world by managing Uncommon Athlete in Columbus, Georgia, while also serving as a personal trainer and fitness instructor there.
As a testament to his dedication to fitness, on Oct. 26, 2019, Tucker surpassed the world record for number of pullups in a day. The feat is currently undergoing the verification process with Guinness World Records. Tucker completed 7,715 pullups in the span of 24 hours, beating the previous record of 7,600 by a significant margin.
Coffee or Die recently spoke to Tucker about his achievement.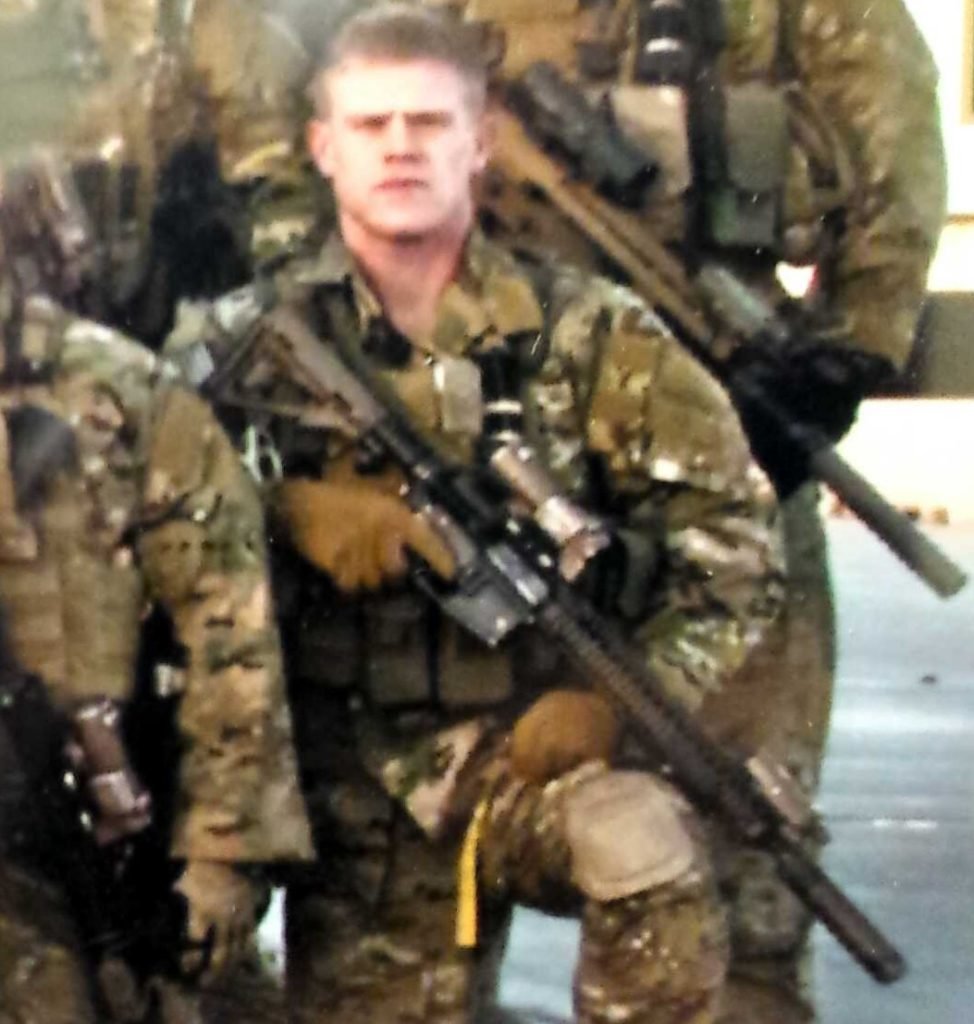 "I was so glad to be done — I was having doubts when I had around 5,000 pullups because up to that point, I had only done 4,300 in my training. That took me 14 hours," Tucker said. "Once I hit 5,000 on game day, I started having all these doubts. It was new ground — I didn't know if I was going to hit a wall, hit a second wind … I wasn't sure. My muscles were failing, my hands were blistered … it was painful, man. I had two pairs of gloves on, and I had on these leather cowhide pieces under those. My hands still felt like I had stuck them on a stovetop … But I just had to stay on course."
Tucker said he repeated a mantra to himself for motivation: "Three pullups every 30 seconds. Three pullups every 30 seconds." If he felt good, he would try for four every 30 seconds to create a buffer.
"Your body is amazing when you have the mind to work it and push it," he said.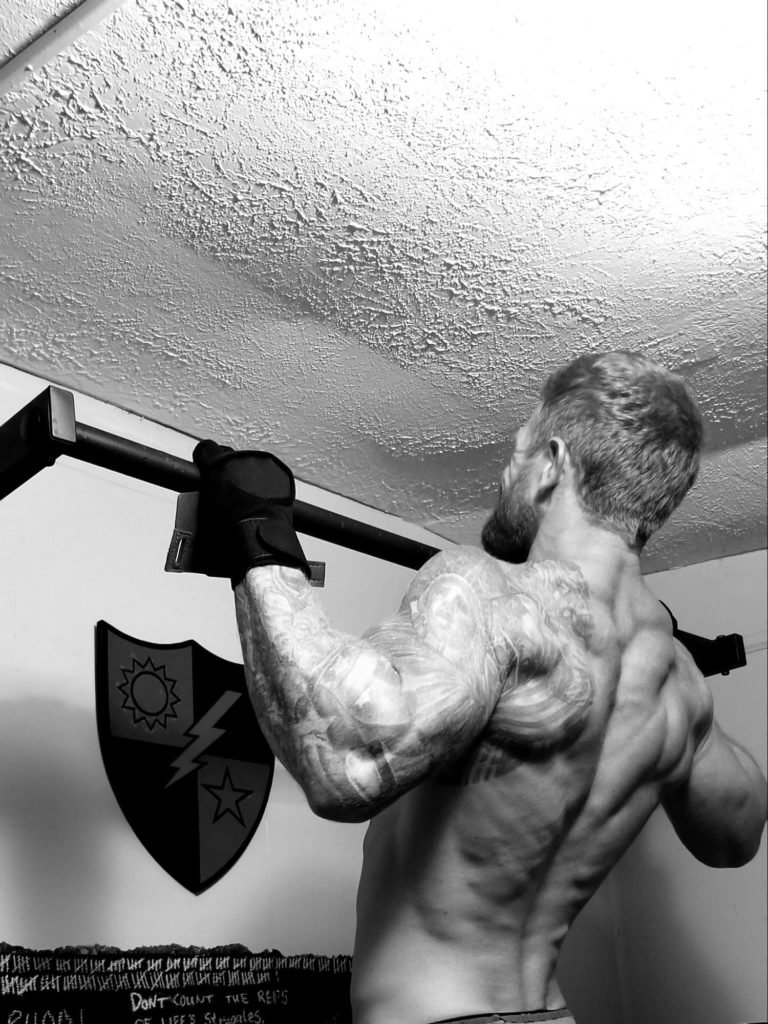 Tucker's road to the pullup bar was not an easy one. Prior to being medically discharged, Tucker's mother was killed in a car accident. This hit Tucker hard, but she remained a source of inspiration for him after her passing, just as she had been when she was alive.
"My mom saw so much potential in me, and I never really saw it myself. I used her faith in me to literally pull myself upward," Tucker said. "We're so quick to be victims of our circumstances. We naturally want to find all these excuses as to why we can't do something, instead of just saying, 'You know what? I'm just going to go do this.' I've never trained for something like I trained for these pullups. I've never put this amount of discipline into training, recovery, all of that."
On most training days, Tucker would do 1,000 pullups. He found himself truly understanding the value of recovery and discovered the need to be disciplined in that regard just as he was disciplined in every other area of his training.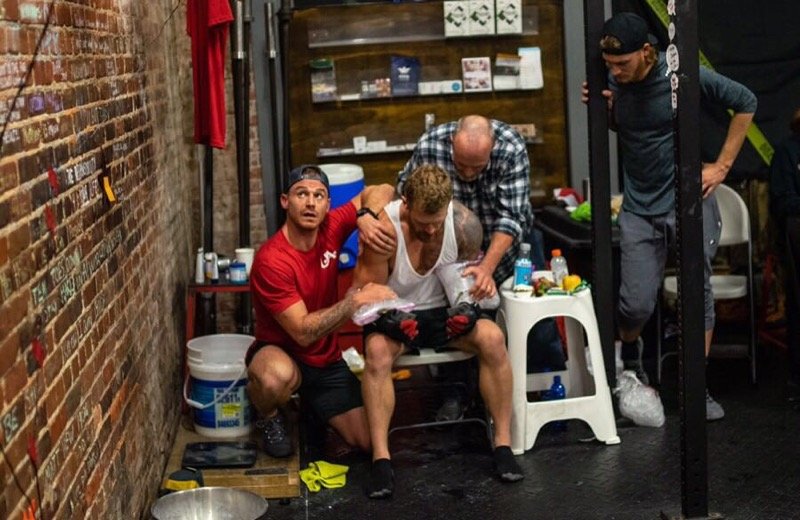 Technically speaking, Tucker's pullup record is still filed as an "attempt." He is currently in the verification process with the Guiness Book of World Records, a process that is now past the submission stage and into the verification stage.
This is not a straightforward process; Guinness requires a host of verifications, witnesses, and documentation to qualify. Prior to the day of the event, Tucker's mind had to be honed and focused on the training portion — he needed help with the logistics of the event itself.
This is where Tucker's military family stepped in — particularly Mary Kubik, Gold Star sister of fallen Army Ranger Ronald Kubik (KIA April 2010). Not only did she help him find someone to set up the two verification cameras, coordinate the witnesses, and keep log sheets, she also helped him come up with a list of charities they felt were worthy of support.
Tucker's GoFundMe donations will help support Rescue 22, Warrior Fortitude, Darby's Warrior Support, Warrior Outreach Inc., Achilles International – Freedom Team of Wounded Veterans, and Higher Ground USA.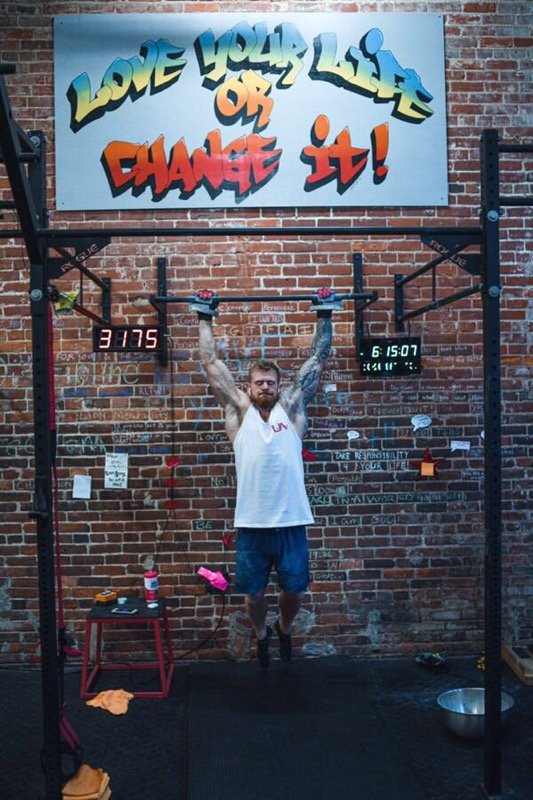 Three days before Tucker attempted to break the world record, he reached out to the previous world record holder, John Orth. Tucker had heard Orth on a podcast, and he had found it incredibly motivating. He wasn't sure how Orth would take being contacted by the person trying to break his record, but Tucker sent him a message on Instagram anyway.
Not only was Orth receptive, but he was eager to give Tucker encouragement and some practical tips as well. At the time, Tucker was planning on moving forward with a single pair of gloves. Orth immediately told him to have 10 pairs of gloves and make sure they were kept dry.
"Had I not reached out to him, I probably would have failed," Tucker said. "He's an awesome guy, he was all about helping me."
That spirit inspired a similar attitude in Tucker. "Now that I've done it, I'm not worried about someone breaking [the record]," he said. "I want someone to break it."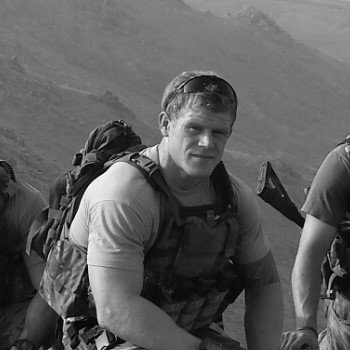 When asked what his plans are after the verification process is complete, Tucker said he plans to continue focusing on his health and fitness.
"I am sick," Tucker said. "I do have this disease that I get treated for every eight weeks. I struggled after I got out [of the Army], but now this thing has lit a fire inside me. I don't know what's next, but I want to see what I'm capable of with this body and my mind. If it's fitness related and I can't do it, it's my own fault. I'm surrounded by the coaches, the gyms, the nutrition coaches — I have all the tools."
He also expressed a desire to continue to see Uncommon Athlete grow and thrive. The "multipurpose fitness training facility," as their website describes, has operated just outside of Fort Benning, Georgia, since 2011.
"I think we all have a calling," Tucker said. "We all have that voice that whispers to us. For me, I've always had this voice about fitness and competing. My mom would always say it and I'd always tell myself — but I'd be too scared to act on it and really put myself out there.
"Listen to that voice, and just try it. If it doesn't work, then just move on to the next objective. Don't get stuck because you don't know where to go. You know where to go — listen to the voice in your head. Life is all about choices. You can either settle, or you can continue to fight and go for what you want."