More than 100 women have graduated from the Army's Ranger School since 2016, joining a select group whose ranks are now filled with soldiers from across the Army and America. The list of female graduates from the 62-day course now includes women who are officers and enlisted; active duty, Guard, and Reserve; white, Black, Mexican American, and Pacific Islander; and even women who are wives or daughters of another Ranger graduate.
To earn a Ranger tab, each must finish a school widely considered to be among the hardest training experiences in the US military.
But Maj. Megan Mahowald may have taken the "hardest" route of all: Mahowald, who graduated from Ranger School on April 22, also graduated from medical school in 2014. By pinning on her tab, Mahowald became the first female Army physician to graduate Ranger school, according to a Facebook post from Madigan Army Medical Center at Joint Base Lewis-McChord, where she is stationed as a battalion surgeon.
Mahowald's Ranger graduation was also highlighted on social media posts by Command Sgt. Maj. Diamond Hough, the senior enlisted soldier in US Army Medical Command. Mahowald confirmed her graduation in a brief direct message with Coffee or Die Magazine.
"Wife. Mother. Doctor. Warrior. Trailblazer. RANGER," Hough wrote on his official Facebook and Twitter accounts. "No matter how you order these accomplishments, MAJ Megan Mahowald is leading the way. 1st Female Medical Corps RANGER. #RLTW #PrideinthePatch #ArmyMedicineisArmyStrong."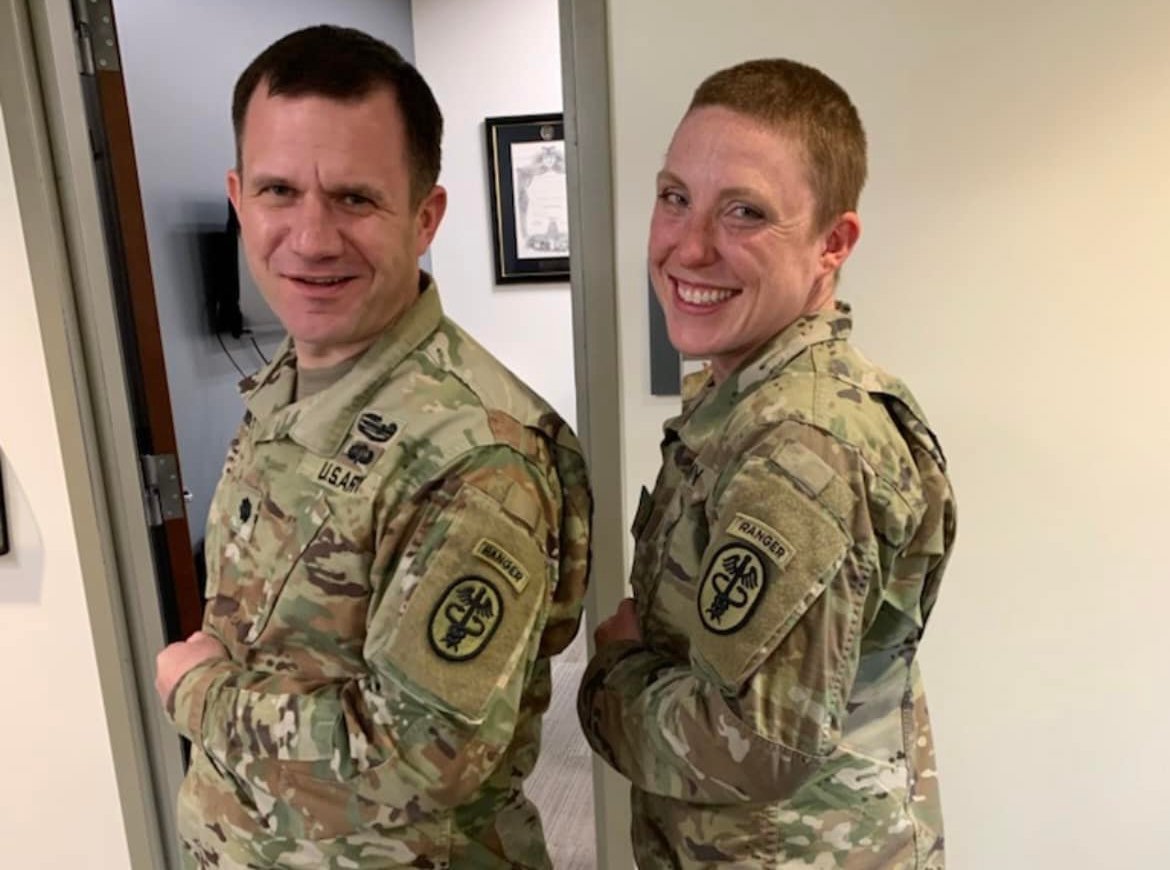 Hough's post was picked up by Sgt. Maj. of the Army Michael Grinston and Maj. Gen. Dennis LeMaster, the commander of the Army Medical Center of Excellence, on their own social media accounts.
Mahowald attended the Uniformed Services University's F. Edward Hebert School of Medicine in Bethesda, Maryland, graduating in 2014, according to medical referral sites and several social media posts from USU and alumni. About 25% of military doctors attend medical school at USU, according to the school's website. The school accepts both military and civilian applicants. All students commission into the military before beginning classes, the school says, and wear uniforms to class and throughout training.
Mahowald appears to be the first female Army doctor to graduate from Ranger School. However she is not the first woman to earn a Ranger tab whose job is in the medical field. Then-1st Lt. Samantha Shepherd graduated as an Army medical officer in 2018.
Ranger School is widely viewed as one of the toughest training programs in the military, with 62 days of training in three phases: Benning, Mountain, and Florida. Candidates must successfully complete each phase. Women were first allowed to enroll at the school in 2015. A woman from Guam, Capt. Ayn Charfauros, was the 100th female graduate on March 11. Two classes have graduated since, including Mahowald's.
---
Editor's note: This story has been corrected to reflect that Maj. Mahowald is assigned to Joint Base Lewis-McChord.
Read Next: