Wayne Capacillo considers himself an "average savage." "Average" in that he's a relatively normal family man who likes "Star Wars" and takeout and works in insurance adjustment; "savage" in that he is borderline obsessed with pushing his body and mind to the limits any chance he gets.
Capacillo grew up gallivanting the mountains of Montana before joining the U.S. Army and becoming a Ranger with the 3rd Ranger Battalion, 75th Ranger Regiment. After his stint in the military, Capacillo left to pursue an education — one bachelor's and master's degree later, he felt the need to push himself again physically.
Capacillo wound up running a 100K race (62 miles), and soon afterward he ran a 100-mile race.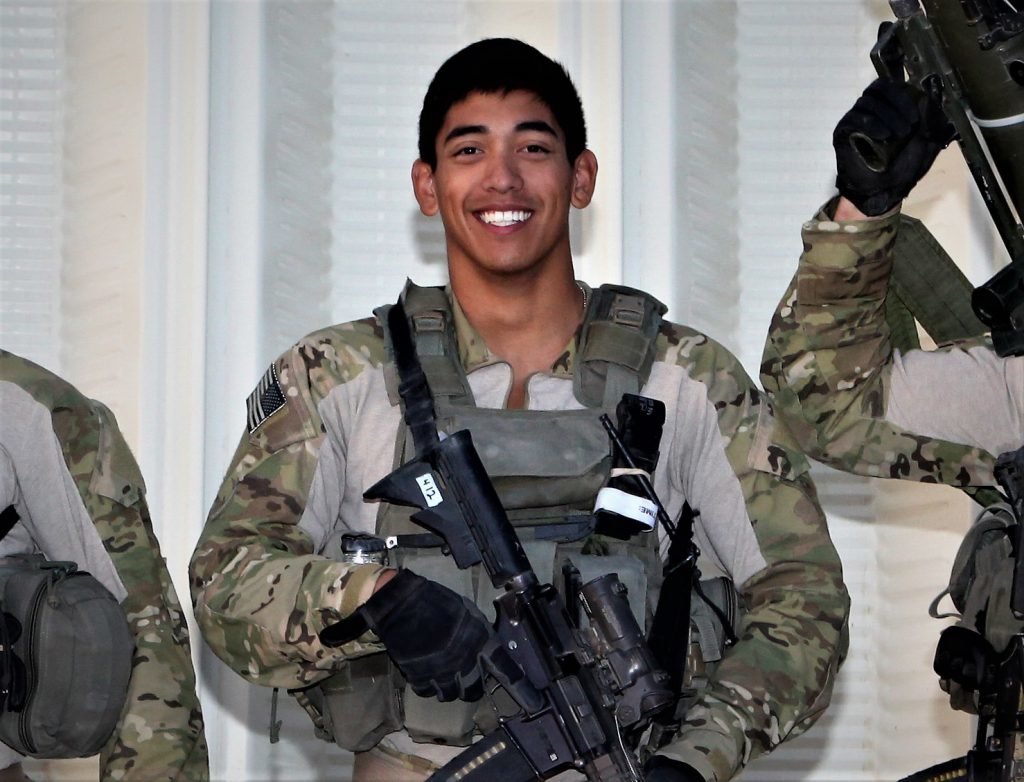 "I signed up for the 100-mile race before I had ever even ran a single sanctioned marathon," Capacillo told Coffee or Die, shaking his head and laughing. "I didn't realize I had to qualify [for the 100 miler] until a couple months after I had already signed up for it, so I had to scramble to register for the 100K."
It's one thing to train for a marathon, but it's another to train for an ultramarathon. Capacillo was facing 100 miles of brutal, mountainous terrain with more than 23,000 feet of elevation change at the Grindstone 100. The first 26 miles would just be a warm up — his training would have to be equally intense.
"Typically, I'll try and get no less than 50 miles in a week," Capacillo said. "Each run is usually around 8 to 10 miles, and then I'll do long runs on the weekend or at the end of the week that are typically around 14 to 20 miles. I try and run five to six times a week. One hundred mile races are more about endurance — you're not really working speed, you're just sorta going and not stopping, continually moving. It's more about time on your feet rather than how fast you're going. I'll be out on my long runs for about three hours, maybe four or five sometimes."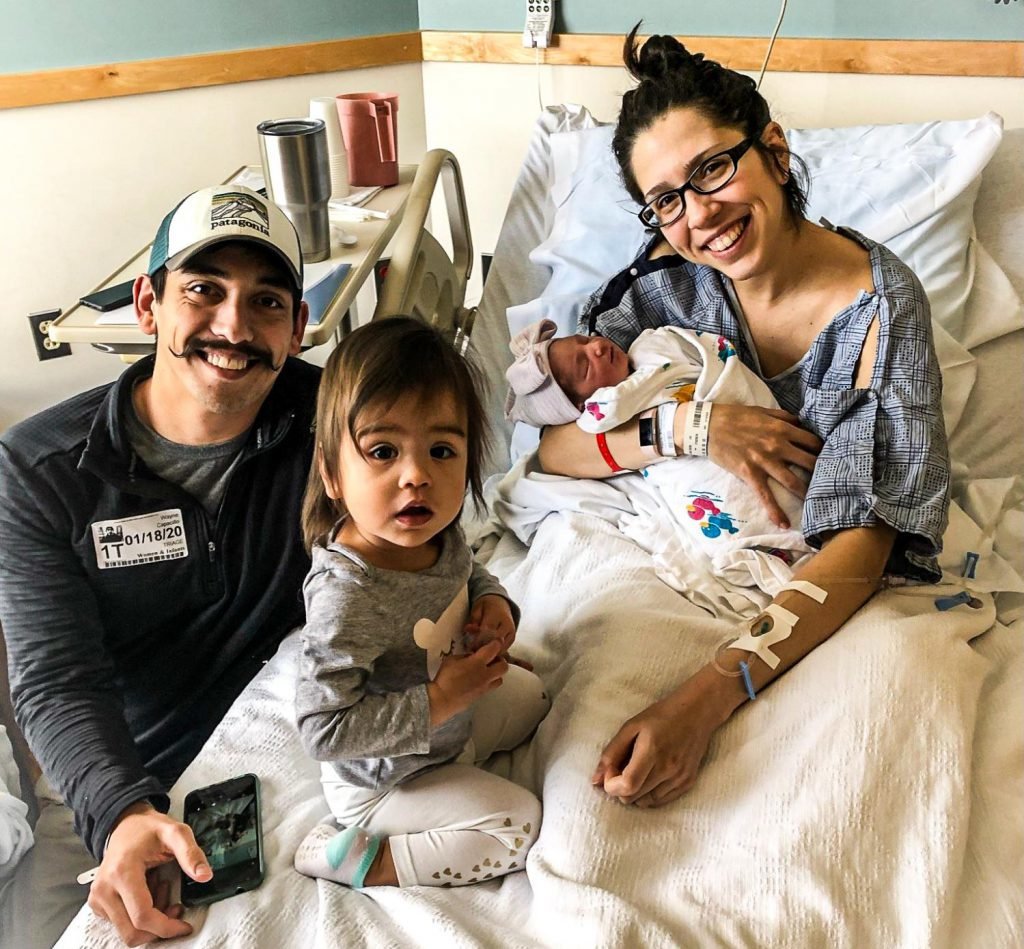 Capacillo isn't independently wealthy with endless time on his hands. He lives in Providence, Rhode Island, in an apartment with difficulty accessing trails long enough for his training regimen.
"Since it's so time consuming, you kind of have to fit it in whenever you can," he said. "I have a full-time job, I'm starting up a soap business (Hatchet Hygiene), a fitness YouTube channel, I've got a 2-year-old and a 4-month old — you just have to work it in where you can. It's always about sacrifice and what you're willing to sacrifice. I'm not willing to sacrifice my family or my job, so I sacrifice my sleep, leisure, and most of all — time. I spend a lot of super early mornings running alone on a trail led by my headlight. Sometimes I hop on short runs during my lunch break. I fit it in whenever I can."
When race day finally arrived, Capacillo started in a pack of a couple hundred people, which soon dispersed as they ran from aid station to aid station, checkpoints on the otherwise long and arduous trail to the Grindstone 100's completion. The aid stations were littered with volunteers who provided water or fuel (in the form of anything from a protein bar to a full-fledged meal).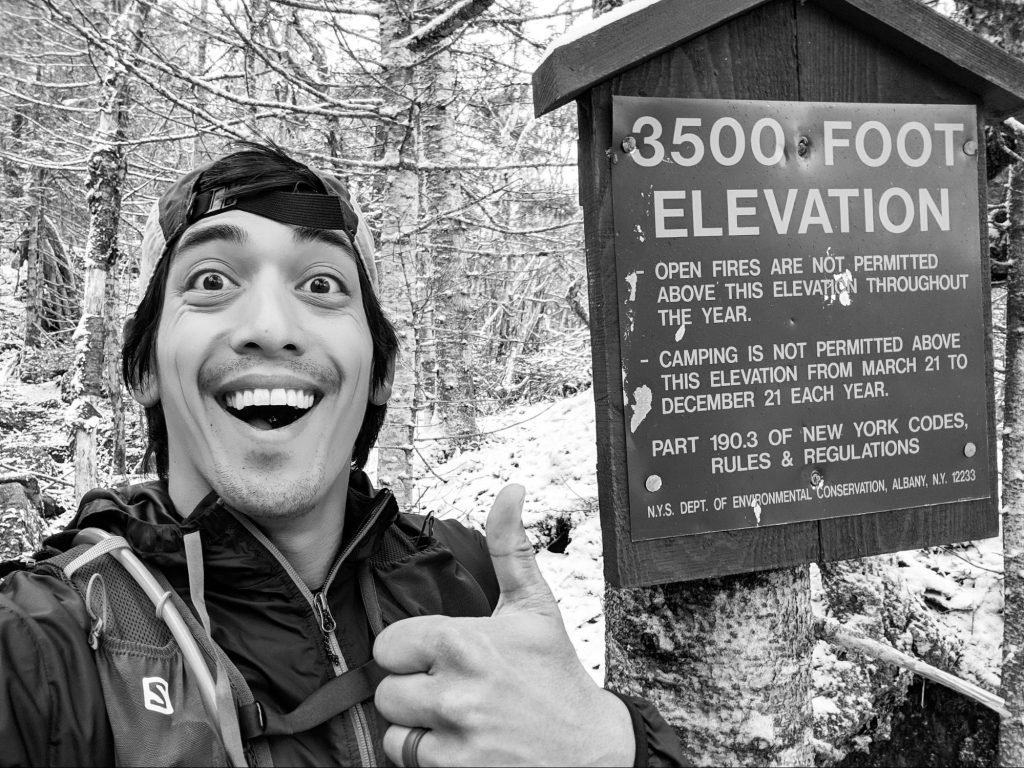 "The aid stations are really cool," Capacillo said. "They're all volunteer staff who really want to be there. They decorate it, play music, try and raise the spirits of the runners who are kind of sucking after 70 miles of running."
Some of the professional runners blast through the course at astonishing speeds, but no one is sprinting.
"As you go on the race, especially on the Grindstone 100 miler, you're literally running up mountains. Most people that aren't pros kind of power walk up, run the ridgeline, run downhill, and then walk the inclines again. When you're moving that many miles, it doesn't really matter for an amateur — the pacing overall is a lot slower. I'm definitely in the amateur category — maybe you could call me a 'pain-seeking enthusiast,'" he said with a laugh, something he did often during the interview when remembering the more painful parts of the race.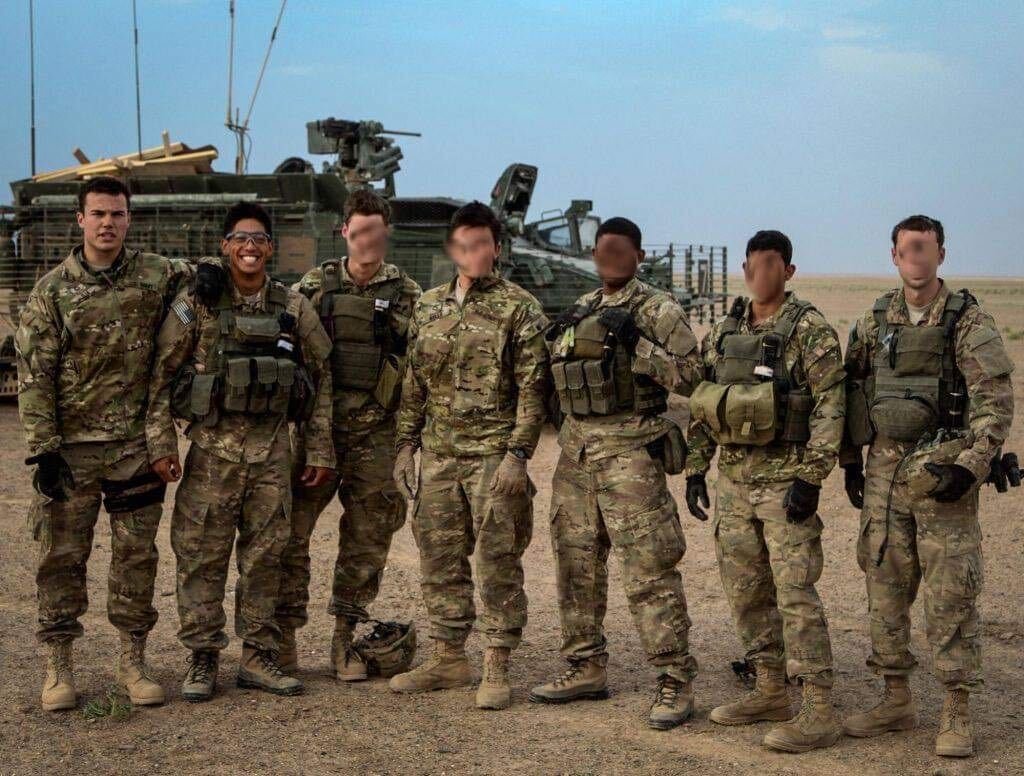 Capacillo recalled that as the herd thinned out, the trail became a lonely place. They would follow streamers tied to trees through the first night, the day, and then through the second night. He didn't listen to any audiobooks or music, it was just him and the mountains. But Capacillo refused to adopt a negative mindset.



"Out on the trails, you start hallucinating," he said. "The night before, I couldn't sleep because I was too excited — I only got like four or five hours of sleep. By the first 12 hours of the race, I was already starting to hallucinate. I kept seeing bunnies and cabins — the trees would turn into cabins, and as I got closer, they would turn back into trees. But since RASP (Ranger Assessment and Selection) and Ranger School, I knew when I was hallucinating, so I had some fun with it. I'd try to look for those hallucinations and have more vivid and longer hallucinations. I was playing mind tricks with myself, trying to see what I could see. For the most part it was rabbits and cabins."
No matter how much positivity he injected into the situation, he knew there would be a tipping point — when his body would reach a place where it started to really suffer. After all, pushing himself physically and mentally is what he was there for.
"I hit that point at about 60 or 70 miles," Capacillo said. "My knees swelled up, my legs swelled up, I could barely run. Motivation came in spurts. I would run for a bit, power walk for a bit — I was trading motivation for pain, back and forth, back and forth. I hit some serious highs and lows, and my pace was dramatically slowing down."
"But I just kinda reminded myself why I was out there," he continued. "I really thought about being back in Ranger Regiment, not quitting, thinking about my family and all the people who came out to support me. It got me through it. I was thinking a lot, but at the same time I wasn't thinking much at all — I was in this strange, pain-induced meditative state."
As the race continued, it became increasingly difficult. The Grindstone 100 was 50 miles one way and then 50 miles back, so he was retracing his steps. But every stretch seemed longer this time around. He would think it was only a few hundred yards to the next checkpoint, when it was actually a mile or two.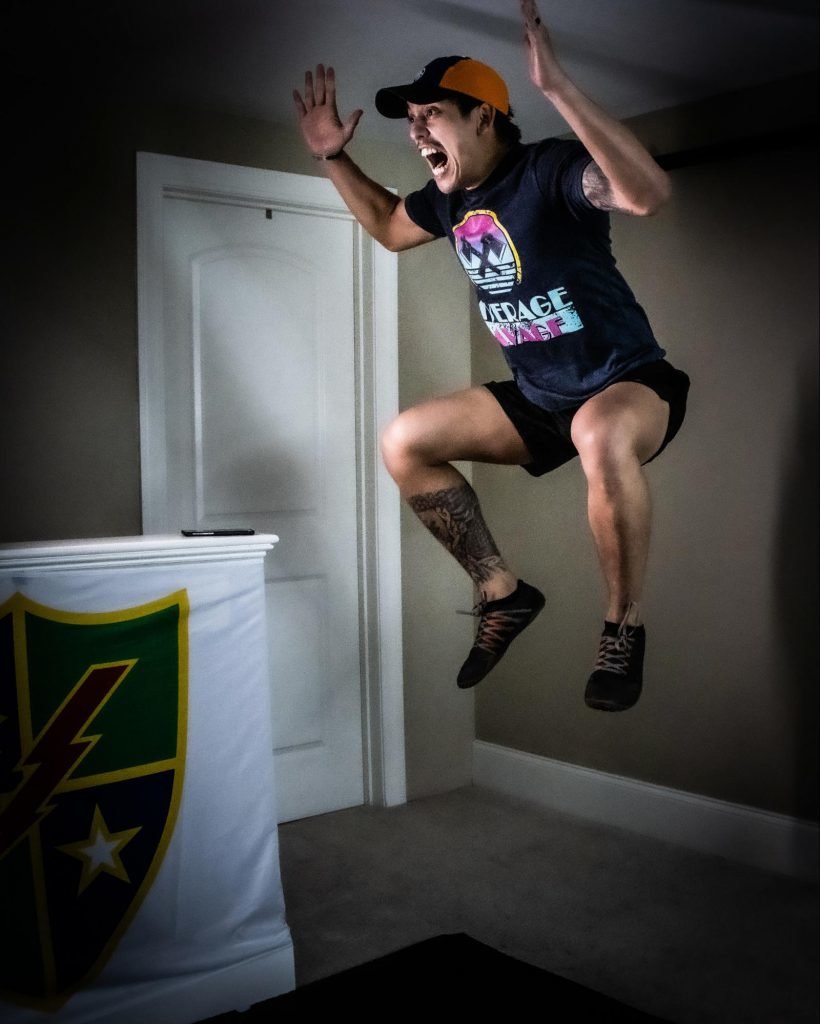 "It was close enough to the end that I got ripped out of that meditative state," he said. "My legs looked like sausages by that point, and I was pissed. It just kept going and going. But once I saw that camp (the finish line), it all melted away. I just felt happiness and relief. You really feel all of that work you've put in for so long lead up to that one point. They were playing music, they had rows of torches to mark the finish — it was awesome."
After he crossed the finish line, "it's just kind of like, 'Welp, that's done,'" Capacillo said. "You shake the race director's hand, you sit by a fire for a bit, then you take off. And that's when the pain sets in."
The pain came rushing back into his body — his knees were swollen, he felt like he had a fever, and he faced a week of an intense, sore pain that he hadn't felt before.
Two weeks later, he was literally up and running again.
"I realized something while training for and running this race," he said. "I realized that I missed going into situations without fully knowing if I could finish them, without really knowing if I could do it. It puts you back in your place: you're not invincible, you're not above failure. You have to push yourself back into the dirt. When your legs are swollen, when you're hallucinating a bit, and you've got pain shooting up all over your body — you start to understand the need to be leveled out, physically and mentally. That's why I do it."