With bleeding hands, burning arms, and teary eyes, Army Ranger veteran Brandon Tucker released his grip on the bar at 7:01 a.m. Monday, Jan. 31, exhausted, yet victorious.
He had just crushed the Guinness World Records' previous mark for most muscle-ups done in a 24-hour period, completing 1,300 repetitions of the full-body exercise in less than 21 hours at the National Veterans Memorial and Museum in Columbus, Ohio.
Beating records is nothing new for Tucker, who in 2019 surpassed the Guinness record for most pullups executed in a day.
"I'm the type of person where I've got to have a goal," Tucker told Coffee or Die Magazine Tuesday as he traveled back home to Columbus, Georgia.
But the path to the Guinness mark was winding. Tucker's mother died in a car accident in 2015. Three years later, he was medically discharged from 3rd Ranger Battalion for a stomach condition.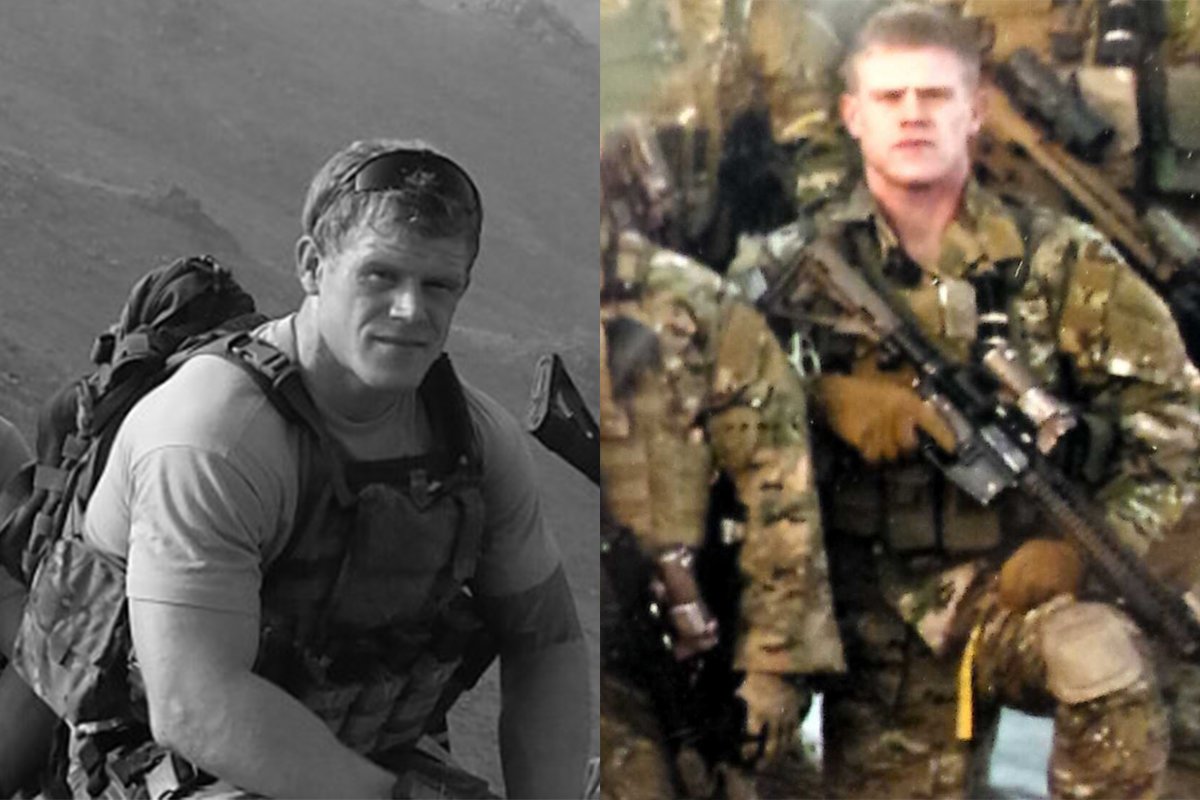 "Going from being a Ranger to being a civilian was hard for me because you leave a community like that and I didn't have that sense of pride when I lay down at night," Tucker said. "I kind of lost my career and felt like I needed purpose."
On Oct. 26, 2019, Tucker completed 7,715 pullups in 24 hours, beating the previous record by 115 pullups. That record attempt took place in the Georgia gym where Tucker trained, with just a few family members and close friends there for support.
Tucker wanted to tackle an even greater physical challenge for his second world record attempt, so he chose muscle-ups. The advanced strength-training exercise begins as a pullup, then transitions to a dip. It is usually performed on rings or a pullup bar.
On Sunday, the 31-year-old personal trainer was more than 600 miles from home, surrounded by strangers. This time, Tucker's world record attempt was the kickoff event for GallantFew's Patriot Challenge. The nationwide event tasks individuals and teams with completing 565 combined miles during the month of February, either by running or completing 15-minute chunks of virtually any other exercise. Tucker's team is raising money for Warriors Heart, a nonprofit that provides private treatment for veterans suffering the effects of post-traumatic stress or mild traumatic brain injury.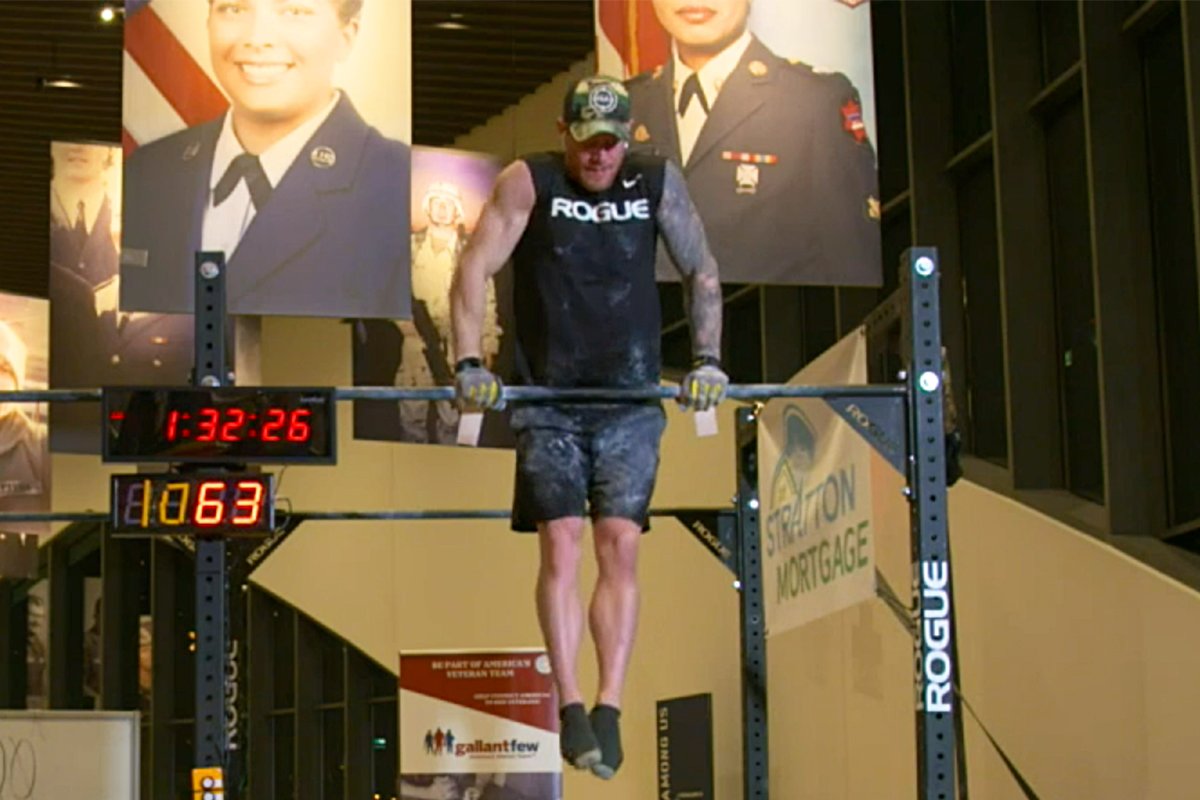 As sunlight poured through the floor-to-ceiling windows in the museum-turned-gym, the crowd counted down. Tucker dusted his hands and hoisted the upper half of his body over the bar for his first muscle-up.
He tried to pace himself for the first few hours, doing two muscle-ups at a time, with a short break after each set. As the windows darkened and Tucker neared hour 11 of the challenge, the fatigue — and blisters — started to hit him.
"My hands just got so raw that it was just excruciating pain every time I was at the bar," he said. "I would have to almost scream and just squeeze as hard as I could through the pain. It was almost self-inflicted torture."
He took a break, cleaned his blisters, and rewrapped his hands. Friends and family who had traveled hours to support him made runs to CVS and Walgreens pharmacies for more bandages, snacks, and Pedialyte.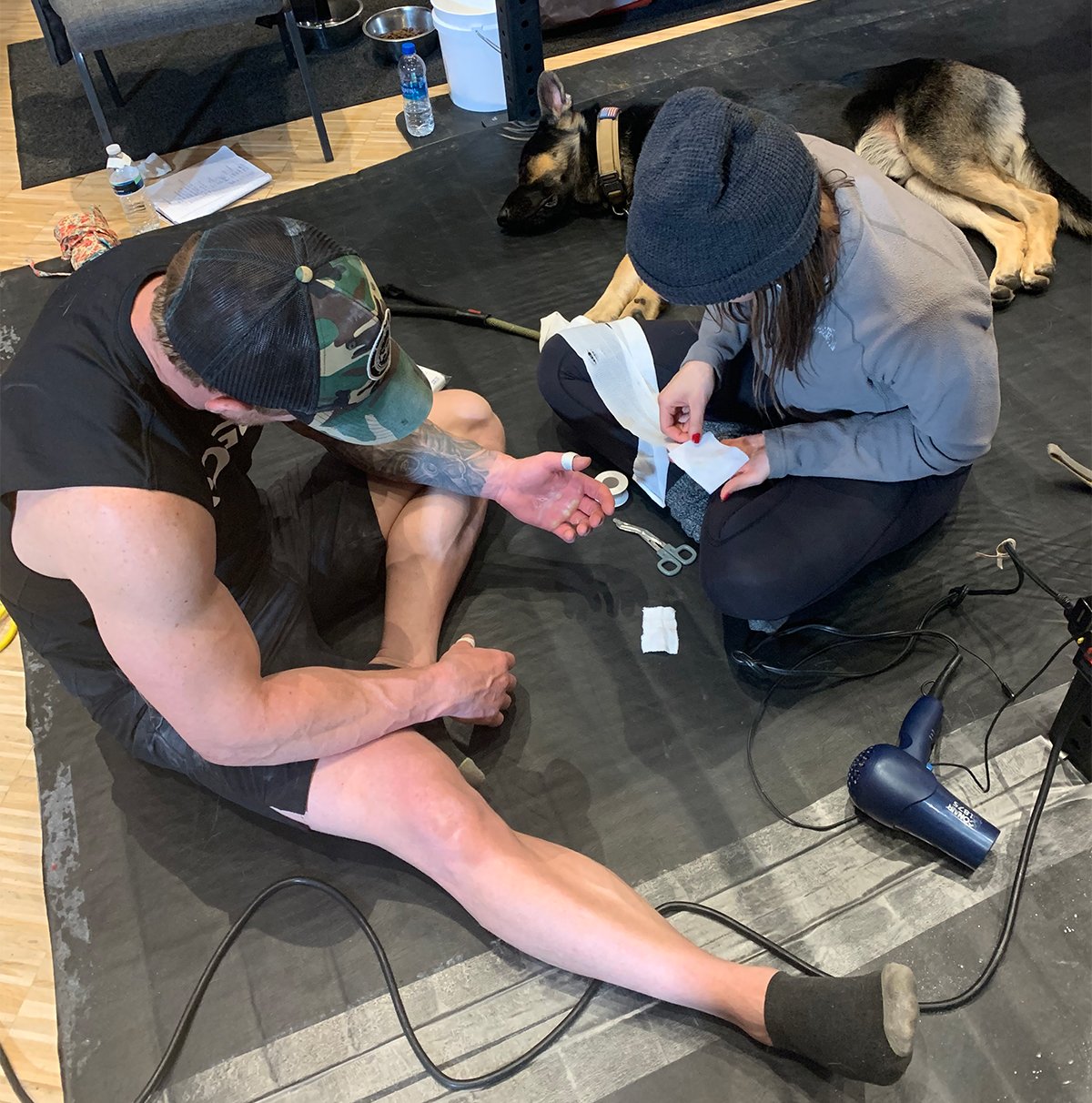 At 5:35 a.m. Tucker completed his 1,258th muscle-up. His hands were shredded. He'd beaten the previous record of 1,256 muscle-ups in 24 hours, set in October 2021 by Alejandro Soler Tarí of Spain. But he kept going.
At 7:01 a.m. Tucker lifted himself over the pullup bar for the final time. He'd wanted to go the full 24 hours and had estimated he could complete about 2,000 repetitions. But after 21 hours and 1,300 muscle-ups, it was time to call it quits.
"I definitely tried," he told his supporters. "I'm proud of myself."
Tucker's record isn't technically finalized yet: Records certifiers still have to review log sheets, video, witness statements, and more evidence before he's officially recognized as holding the record for most bar muscle-ups in 24 hours.
Mary Kubik, whose brother, Army Ranger Ronald Kubik, was killed in Afghanistan in April 2010, tirelessly led certification efforts for Tucker's pullup record and is taking up the charge again for the man she says instantly felt like her brother the day she walked into his gym in 2019. In what seemed like a sign from above, Kubik soon learned that Tucker had chosen her brother as his "Airborne Ranger in the sky," a tradition in the 75th Ranger Regiment in which new privates choose a fallen Ranger, learn about their life, and add an extra rep at the end of any exercise in their honor.
"From that moment on I was like, 'Well now you're my brother and anything that you do, I'm just committed to,'" Kubik said.
As Tucker returns home, where he's pursuing a kinesiology degree at Columbus State University, he's already brainstorming what his next big challenge will be.
"I'm hoping that with this second world record, that I inspire another veteran to go after something, their own records, or just set goals that are beyond what they think they're capable of, and just commit to it and find purpose in doing that," he said.
Registration for the Patriot Challenge is still open. Learn more here.
Read Next: