The military confirmed Tuesday, Aug. 17, that a C-17 flight — dubbed Reach 871 — carried approximately 640 civilians out of Kabul Sunday. Those civilians made up what is believed to be one of the largest passenger groups a C-17 has ever carried.
Rumors spread online in the hours after the flight that as many as 800 were on board Reach 871 after audio of the pilot talking to an air traffic controller spread across social media. After Defense One reported that the number was 640, a military spokesperson confirmed the flight Tuesday.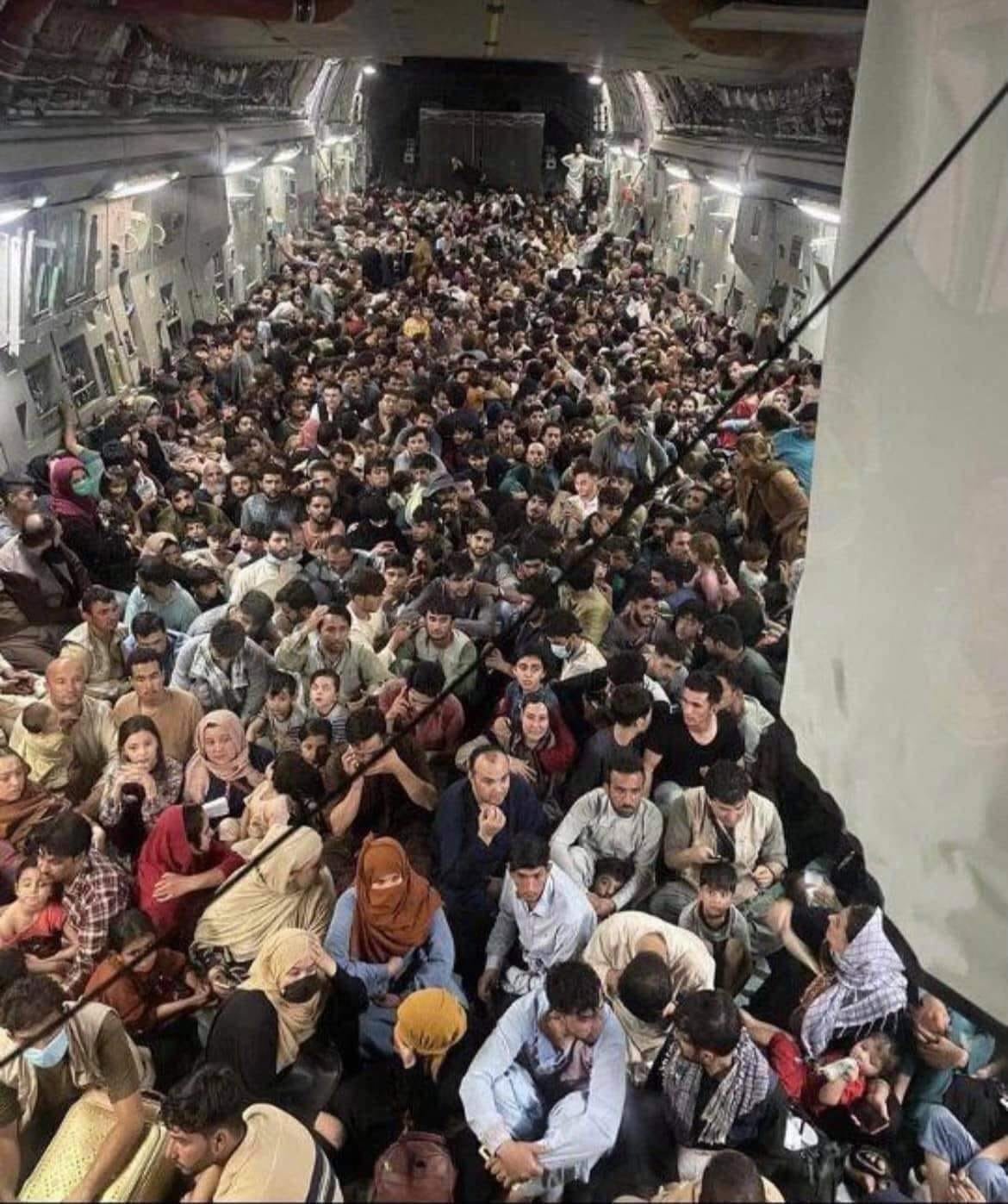 "We can confirm that a U.S. Air Force C-17 Globemaster III transported approximately 640 Afghan citizens from Hamid Karzai International Airport Sunday night," US Army Lt. Col. Karen Roxberry, a US Central Command spokesperson, said. "The unusually high number of passengers aboard this aircraft that left HKIA that evening was the result of a dynamic security environment that necessitated quick decision making by the crew, which ultimately ensured that these passengers were safely taken outside the country."
The air traffic control audio — which Coffee or Die Magazine could not authenticate — was posted by a SoundCloud account with an extensive history of posting military flight audio, but it has since been removed. It appeared to capture an air traffic controller's questions to Reach 871's pilot.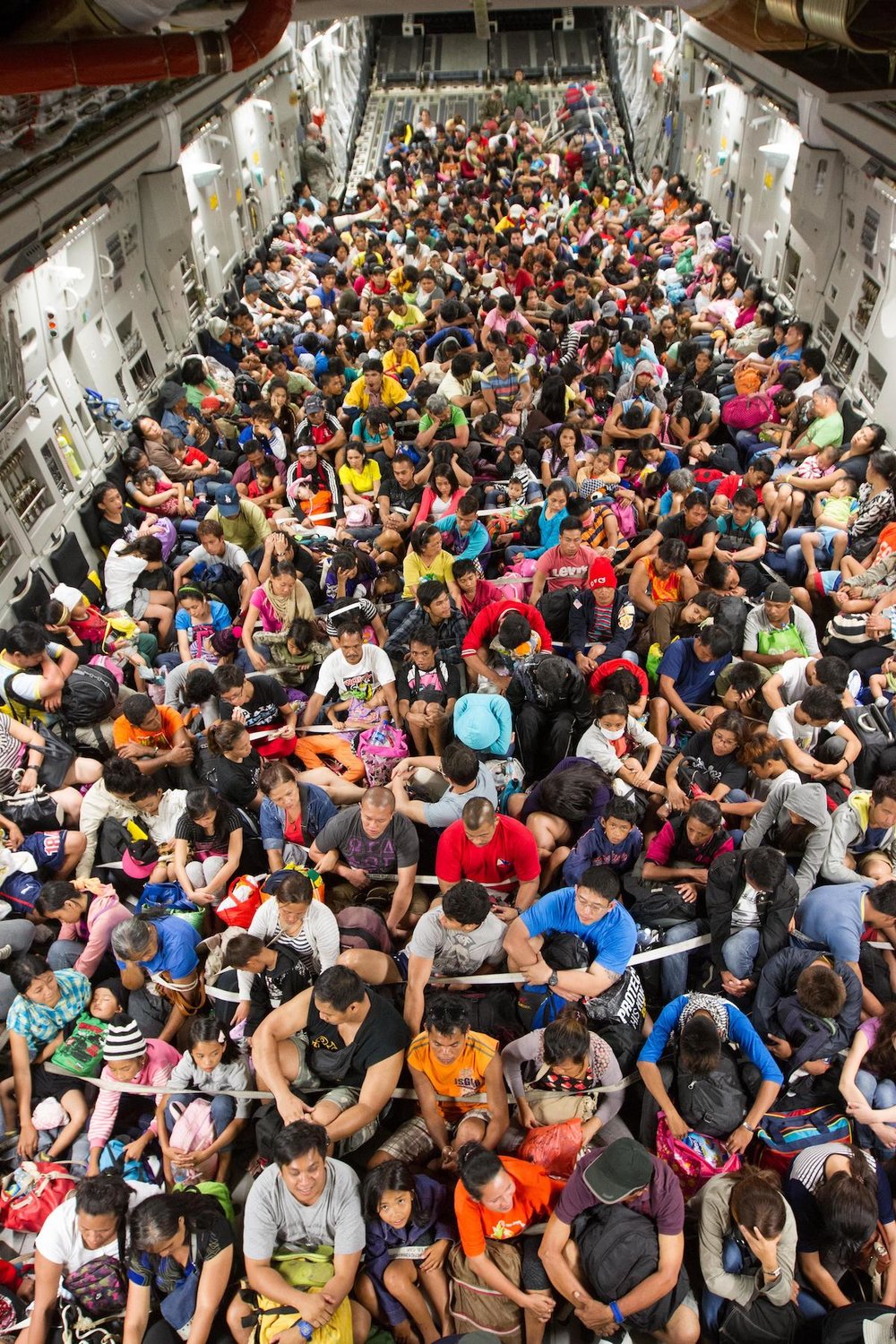 "How many people do you think are on your jet?" the controller asks. A moment later, the same controller says, "Eight hundred people on your jet? […] Holy — holy cow."
In 2013, an aircraft from the 535th Airlift Squadron at Joint Base Pearl Harbor-Hickam, Hawaii, flew a mission that the Air Force reported held more than 670 people during Operation Damayan, an evacuation of Filipinos from Tacloban to Manila after Super Typhoon Haiyan devastated the area.
Direct counts by Coffee or Die tallied roughly 400 individuals visible in the pictures of both flights.
---
Editor's Note: This story has been updated to reflect that the flight took off from Kabul on Sunday, Aug. 15.
Read Next: Afghan Update: US Military Resumes Kabul Evacuation, Grisly Footage of Afghans Caught in Aircraft Landing Gear Surfaces