When Martin County Sheriff's Detective Cameron White stopped a 2014 BMW 528i that had been speeding and swerving erratically, something seemed really weird about its occupants.
It was late on June 15, and the driver, Brandon Thomas, looked nervous, and it wasn't because of the open Patron tequila bottle in the car. So did his three passengers. A guy in the front silently puffed on a cigarette. Another started sinking low into the back seat, as if he didn't really want to be noticed. And the third fellow just mumbled a lot.
"When people are nervous, that's common. But this was excessive," White told Coffee or Die Magazine. "I had told him several times, 'Hey, you need to speak up. I cannot hear you on the side of the road.' And he kept mumbling."
The three men didn't even seem to know the person at the wheel, who they said was taking them to Fort Lauderdale. When White later asked them why they were hanging out, one of them blurted out, "The driver's got bitches and I just want to hang out with bitches."
The driver said he was a Port St. Lucie dog breeder, but his passengers weren't talking about the French bulldogs or Pomeranians he claimed to sell.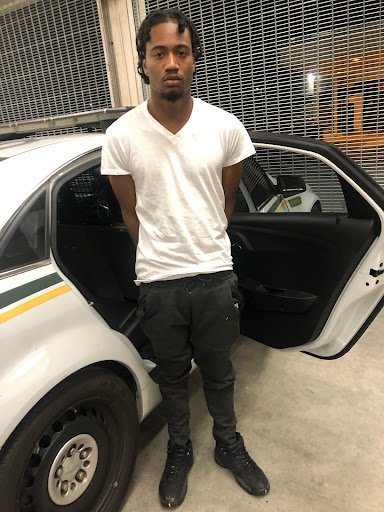 White recalled the trio kept saying the same thing: "We're just chilling. We're just chilling. We're just chilling,"
By dawn the next morning, passengers Tsdekiel Ben Sellers, 22, from Tennessee; Benyahveen Ben Israel Radcliffe, 25, of Buffalo, New York; and Kashaveeyah Jaden Bragdon, 22, of Tallahassee, Florida, would be chilling in a jail cell after being arrested for kidnapping, assault, carjacking, armed burglary, home invasion, providing fake names, false imprisonment, witness tampering, and unlicensed possession of the mood-altering drug ecstasy.
The men never planned on going clubbing in Fort Lauderdale, according to their criminal complaints. And Thomas wasn't their driver. Prosecutors say he was their hostage.
But how the detective put it all together — and why the three alleged kidnappers nearly walked away free — is its own pretty weird story, too.
It all started around 9 p.m. that night. Riding alongside White was Detective Steven Hart. They were "targeting traveling criminals," a type of traffic patrol designed to flush out fugitives and others trying to avoid law enforcement.
"While doing highway interdiction, we look for certain reactions to our presence on the highway in conjunction with said violations," White said.
The speeding BMW caught White's eye because its windows were so heavily tinted he couldn't see inside it. And it swerved for no apparent reason across two lanes of traffic, which struck him as "unusual."
When the detectives in the unmarked squad car caught up to the BMW, it was going 85 miles per hour, 15 mph above the speed limit. The detectives pulled it over.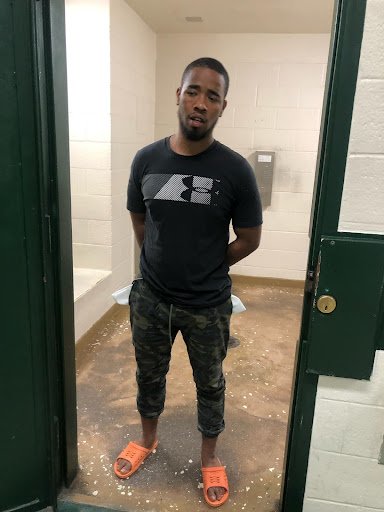 White called for Detective Colin Corley and his working dog, Loki, to back them up. Everyone got out of the BMW.
While the canine gave it a good sniff, the passengers told White they were going to pick up one of the alleged breeder's puppies in Fort Lauderdale, arriving there around 10 p.m.
"It just didn't make sense," White told Coffee or Die. "Not illegal, but didn't make sense."
White pressed them to find out how they knew each other. He recalled they said they met only a few days earlier "through a mutual friend," but no one would identify that person. They claimed to be members of the Black Hebrew Israelites and that Thomas was as well.
At that point, White felt their story had gone so "off the wall" that he had to reel them back to reality.
"Okay, listen. I understand you may have known about him for some time, but when did you meet him physically? Like, how long have you been meeting?" the detective remembered asking.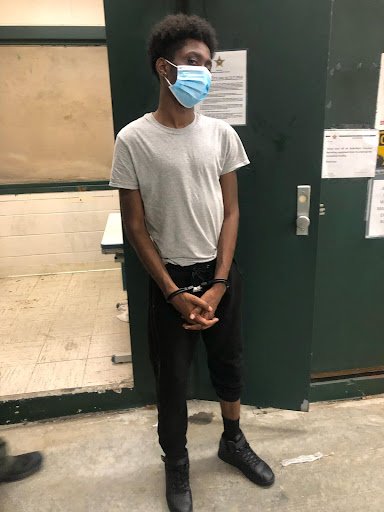 Everyone clammed up. Loki couldn't ferret out anything illegal. So White told the four men they were free to go and have fun with the new puppy.
Three of the men turned back to the BMW. But the driver hesitated. Thomas leaned against the patrol car.
A few seconds passed and White told him he didn't want him to get hit by traffic. He watched as the man slowly walked toward the BMW. Illuminated by the flashing lights of the cruiser, Thomas bent the fingers in one hand into the shape of a pistol and held it behind his back, pretending to shoot.
White told Coffee or Die he and Corley looked at each other as the hairs began to stand up on the backs of their necks.
"What's going on? What's about to happen?" they asked.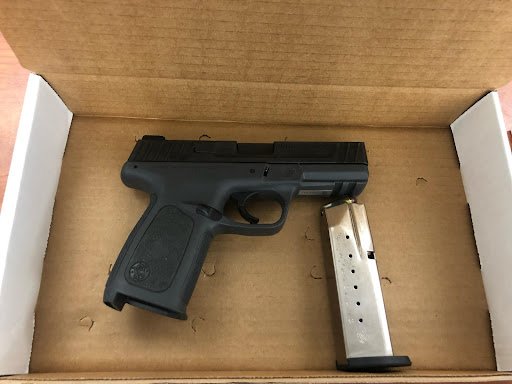 They called the driver back. They asked him if they were about to get ambushed.
"And that's when he started to spill the beans," White said.
Thomas told White to face him, as if the detective was writing another traffic warning. Then he told the cop he'd been held by the three men against his will for hours.
His three passengers were tied to a group that burst into his Port St. Lucie home wearing black ski masks and ransacked the residence, confiscating his cell phone and more than $10,000 in cash, he added.
They forced him to chauffeur them to hotels and a liquor store to get money and booze, he continued. He'd had a knife held to his neck, he claimed.
Thomas said he was speeding and swerving across the highway to get the attention of law enforcement. And he wasn't driving the men to Fort Lauderdale to fetch a puppy. He was going to ask an aunt for more money to give them, according to court records.
"That's a very rare occurrence," White said. "This was the first for me."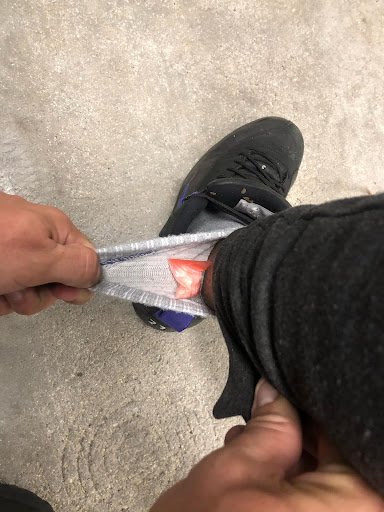 White told Coffee or Die that he and Detective Hart were "floored" as the driver told them where they could find firearms in the car — one in a gap behind the glovebox, the other in a backseat armrest.
The detectives ordered the passengers out of the car again. A second frisk turned up a large steak knife in a pocket of one passenger's hoodie that hadn't been there before.
Then they found the Smith & Wesson M&P 40 and the Glock G26 pistols. White announced that all four men were suspects, but Thomas really wasn't.
White told Coffee or Die he "fake arrested" the driver before segregating the passengers in different patrol vehicles for trips back to Martin County Jail.
A search of Sellers' sock in the detention center sally port turned up seven ecstasy tablets in a plastic bag.
White reached out to the Port St. Lucie Police to check out the driver's story. An officer called back to report a backdoor lock at the home had been drilled out, the house ransacked.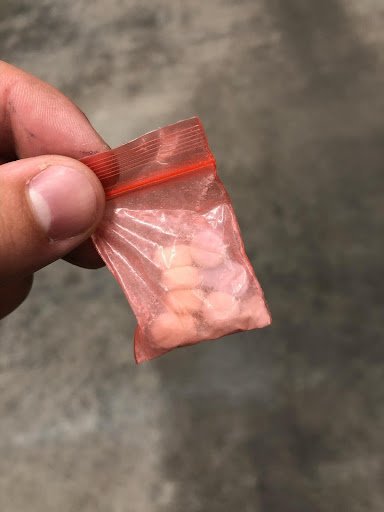 White told Coffee or Die one of the passengers later confessed they'd come to burglarize the dog breeder's home. He hoped to take a French bulldog, a litter of Pomeranian puppies, and $100,000 in cash. They'd allegedly hid in the bushes for a couple of days, studying the house and its owners before they approached Thomas about selling them a dog.
White told Coffee or Die the suspect's story matched that of the driver's. According to a criminal complaint filed by the deputies, Radcliffe offered to take the rap for all three of the alleged kidnappers.
The three suspects remain incarcerated at the Martin County Jail. Their cases have not percolated to the circuit court and it's unclear from the records whether they've retained attorneys.
To White, it's a weird case, but a cop really never knows what's going to turn up during traveling criminal interdiction details.
"You just don't know what you're gonna get," he told Coffee or Die. "You could get an eight ball of cocaine, or you could have a car full of kidnappers driving down to Fort Lauderdale to pick up some dogs."
Read Next: