KYIV, Ukraine — The U.S. Air Force has a new eye in the sky in Russia's backyard.
On June 14, for the first time ever, MQ-9 Reaper drones deployed to Ämari Air Base, Estonia — located roughly 150 miles from the country's border with mainland Russia. The move comes as Russian aerial encounters with NATO aircraft are on the rise — and as the alliance's Baltic countries maintain a wary eye on Russia's ground forces in the region.
"The overall intent of the deployment is to support our NATO allies and uphold the rule of international law, to include the northern Baltic Sea operations," Air Force Master Sergeant Renae Pittman, a U.S. Air Force spokesperson, told Coffee or Die in an emailed statement.
"The aircraft will provide Intelligence, Surveillance and Reconnaissance (ISR) in support of U.S. foreign policy security objectives and those of our regional partners. They provide valuable force protection data to the U.S. and international partners," Pittman added.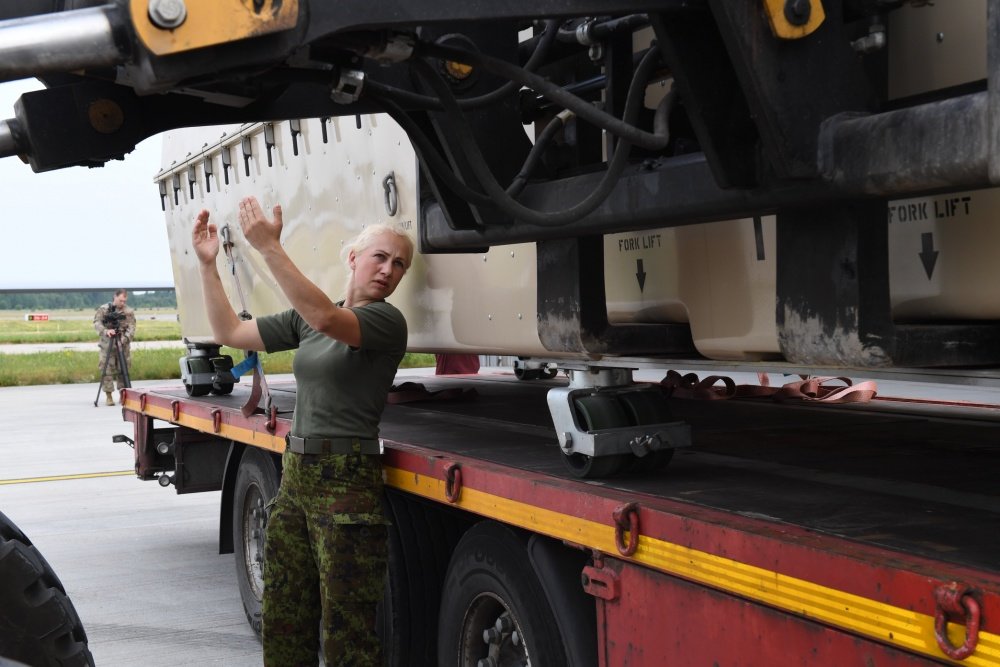 The Reapers have been deployed to Detachment 2 at Miroslawiec Air Base in Poland since May 2018, and their temporary displacement to Estonia coincides with runway repair work being done at the Polish air base during June and July. The Air Force Reapers will not be armed while in Estonia, Pittman said.
"The deployment is not in response to any geopolitical event," Pittman said. "Despite the construction project our priority is to maintain ready and postured forces on land, in the air, and at sea […] focused on deterring and avoiding conflict."
Drones like the Reaper have conducted the bulk of airborne ISR missions in the air war against terrorist groups such as the Islamic State. The Reaper can stay aloft for more than 13 hours and is equipped to carry weapons, along with a suite of sophisticated surveillance equipment.
"The Reaper is known for its ability to track, target and engage single points of interest or even mobile targets, but its capabilities now include synthetic aperture radars for ground mapping, and wide-area search sensors that can monitor vast swaths of maritime or land-based activity with incredible fidelity," John Venable, senior research fellow for defense policy at The Heritage Foundation, told Coffee or Die.
The ability to stay aloft for extended periods, as well as its advanced sensors, makes the Reaper a uniquely valuable surveillance asset, giving U.S. and NATO forces in the Baltics a clearer view of Russian military activity in the region. That intelligence assists manned aircraft as they continue to perform an air policing mission to protect NATO airspace in the Baltic region from Russian intrusions. The Reaper has also occasionally made flights near the front lines in eastern Ukraine and in the Black Sea area to keep an eye on Russian forces in the region.
"The move to deploy the Reaper to the Baltics expands the portfolio of assets the United States is contributing to the Baltic Air Policing mission," said Venable, who is a former U.S. Air Force F-16 pilot with 3,000 hours of fighter time.
"Aside from the potential it offers to relieve manned fighter presence in the region, the MQ-9's sensor will also increase the Intelligence, Surveillance and Reconnaissance picture in the region," he added.
In 2014, Moscow annexed Ukraine's Crimean Peninsula and launched a proxy war in eastern Ukraine, which is still ongoing and has so far killed some 14,000 Ukrainians. Today, combined Russian-separatist forces in Ukraine's eastern Donbas region — operating under Moscow's command — continue their daily drumbeat of shelling Ukrainian troops and towns.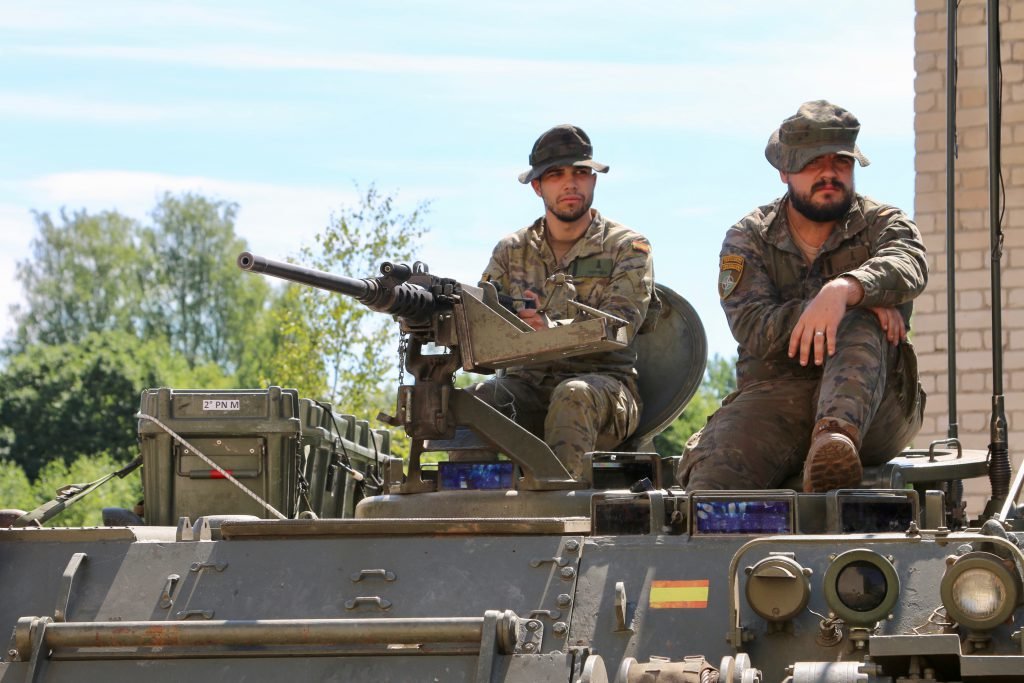 That war has put all of Eastern Europe on edge. Especially NATO's easternmost members, comprising Estonia, Latvia, Lithuania, and Poland — all of which are former members of the Soviet Union or the Warsaw Pact.
"The main security threat for Estonia in the year 2020 is Russia. That threat hasn't changed as Russia hasn't changed," Director General Mikk Marran of the Estonian Foreign Intelligence Service told reporters in February.
Russia maintains about 18,000 soldiers, along with an extensive amount of offensive hardware, within striking range of Estonia and Latvia — both NATO members — according to Estonia's main security agency. Russia has also deployed military equipment and short-range missiles to its Kaliningrad exclave on the Baltic Sea.
"Putin's regime remains in power and continues its fight against the democratic world order, including Estonia and our [NATO] allies. Almost all threats to Estonia's security derive from activities by Russia," Marran said.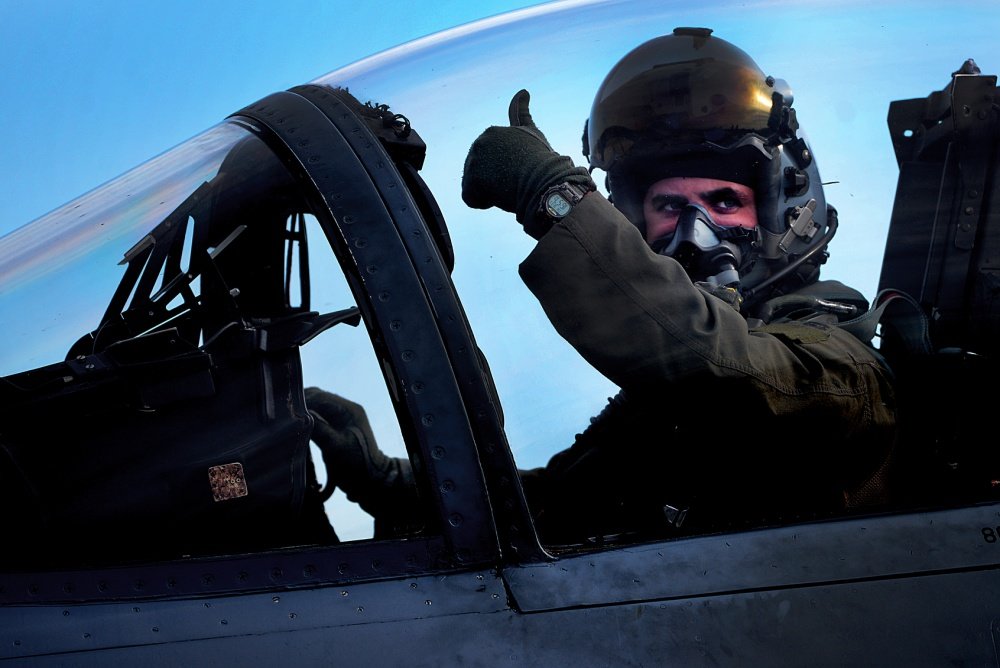 Since 2014, Russia has also ratcheted up military provocations against NATO forces across Eastern Europe. Russian warplanes have made provocative flybys of NATO ships and aircraft. And Moscow has deployed new military hardware to its Kaliningrad exclave, a territory nestled between the Baltic countries and Poland.
The United States and the European Union levied punitive economic sanctions on Moscow for its 2014 aggression in Ukraine. Subsequently, relations between Russia and the West have hit a post-Cold War nadir. And the Baltics are the tectonic boundary of those rising tensions, where the specter of war looms most ominously.
A 2016 report by the RAND Corp., a U.S. defense think tank, determined that invading Russia forces could be at the gates of Estonia's capital city of Tallinn and Latvia's capital of Riga within 60 hours.
Rattled, in part, by the RAND report's findings, the alliance announced a plan during the 2016 NATO summit in Warsaw to build up its military forces in the Baltics by rotating four battalion-size, combat-ready battlegroups throughout the region — including 800 U.S. troops stationed in Poland. NATO officials said the move constituted the "biggest reinforcement of Alliance collective defense in a generation."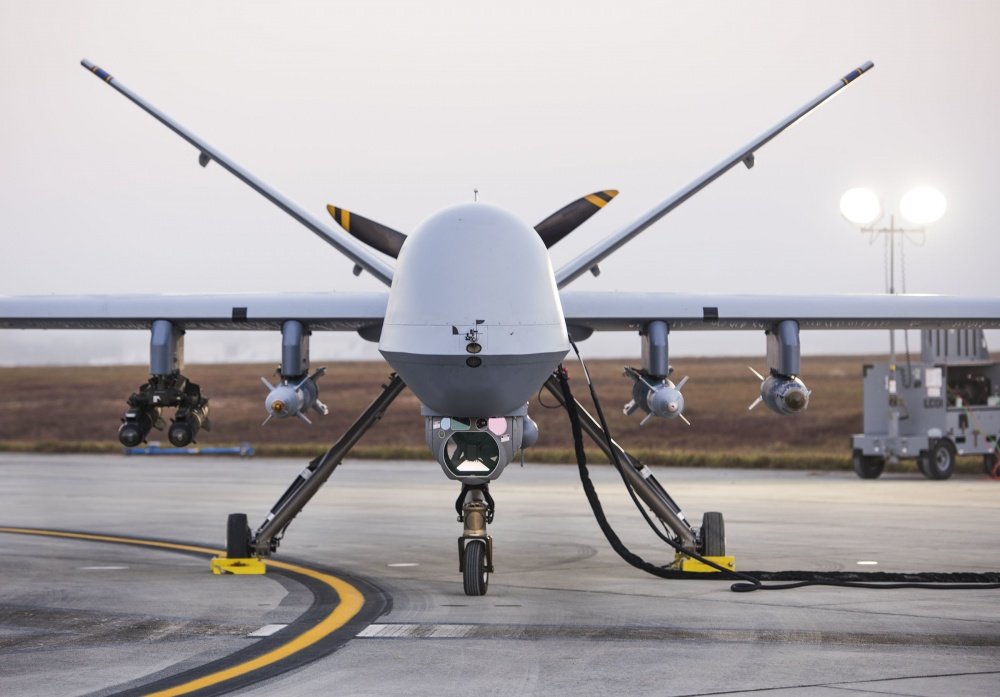 Those rotating forces are now in place, supported by other temporary deployments of NATO airpower. The Western alliance also has stepped up the pace of its military exercises to match that of the Cold War era.
Altogether, Eastern Europe since 2014 has become the most rapidly militarizing region on earth, as measured by annual defense spending increases.
NATO also continues to run an air-policing mission over the Baltics, which dates back to 2004. The operation to defend Baltic airspace was run out of only one base in Lithuania until 2014, when it was expanded to include operations from Estonia's Ämari Air Base.
In order to protect the airspace over its Baltic members, NATO maintains fighter jets on 24/7 alert, ready to scramble in case of suspicious air activity. Aerial encounters between Russian and NATO aircraft significantly stepped up in 2014 as regional tensions flared in the wake of Russia's invasions of Ukraine that year.
NATO jets scrambled to intercept Russian warplanes more than 200 times in 2019.