Since leaving the military 16 years ago, David Rose has locked people up as a police officer, gotten himself placed on house arrest (anklet GPS and all), fought Muay Thai professionally, been committed to a VA psych ward, contracted in Afghanistan, broken onto the literary scene with a successful memoir, written award-winning poetry, and created a fictional world approaching the depth of Middle-earth. And now, he's welded the world of weird fiction with that of the Iraq War. He lives somewhere in Florida's version of Cajun Country — surrounded by swamps — and is probably the FBI's No. 1 suspect for the real identity of Florida Man.
I first met Rose in 2016 on at a poetry tour stop that more closely resembled a punk concert. The former Recon Marine was in good company on the Versus and Curses Tour, joined by former Army Ranger Leo Jenkins and Marine veteran Justin Eggen. The trio went on a road trip across the East Coast, sharing poetry born of their time fighting in the Global War on Terror. From strip clubs to dive bars, the only stop along the tour that didn't put attendees at risk of catching hepatitis was the Marine Corps Museum in Quantico, Virginia. It was also the stop closest to my home. So out of sheer convenience, I met Rose at the Crossroads of the Marine Corps: a fitting rendezvous for two Marines who served brief stints as cops before making livings banging away at keyboards.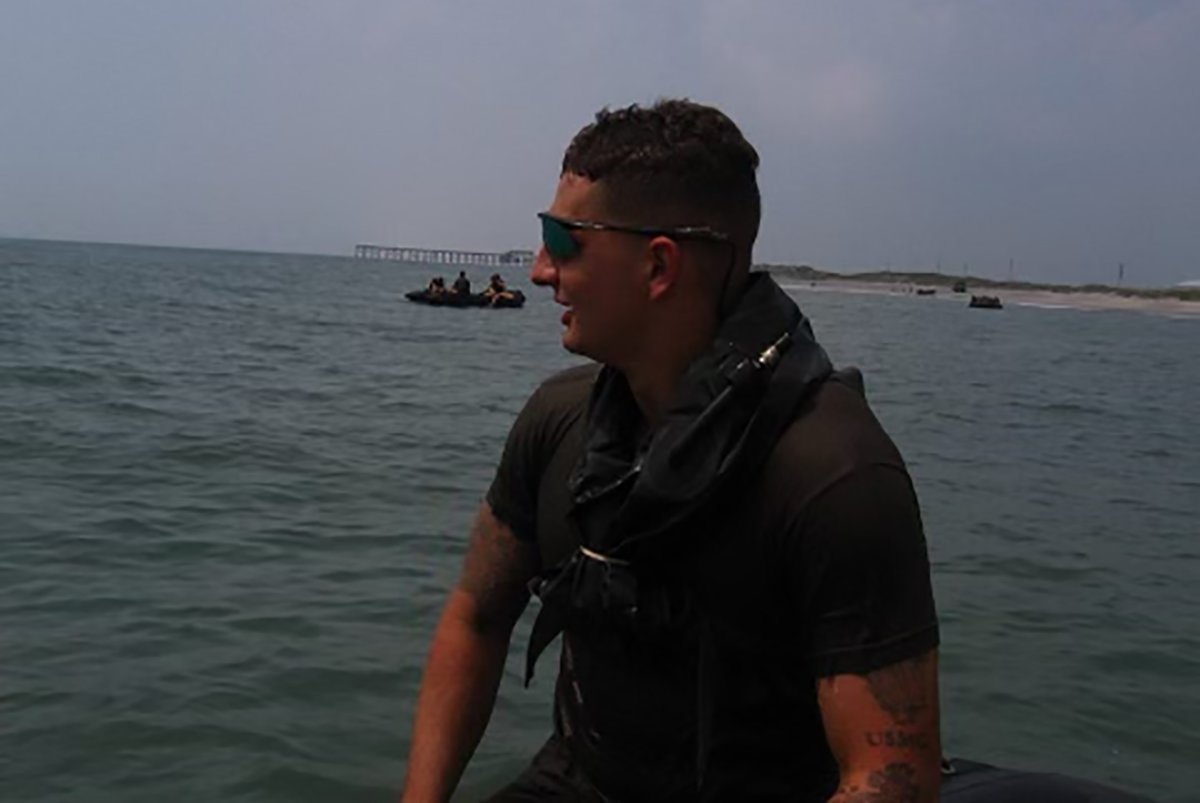 Pushing 40, Rose looks like the frontman for a 1980s rock band, complete with faded sleeve tattoos and a black — leaning toward gray — goatee. His eyes have a hard edge missing from the gaze of most musicians — a permanent squint, perhaps left over from enduring Middle Eastern sand storms in a HMMWV turret. Picture Tommy Lee, if the Mötley Crüe rocker had spent his youth behind a rifle and a slew of Jacksonville women instead of a Pearl drum kit and Pamela Anderson.
Six years after discussing war poetry with Rose in Quantico, I heard whispers that he was finally combining his gift for telling war stories with his obsession for strange tales, so I wasted no time tracking down the Lou Reed of GWOT writers for a phone call.
"I'm finally getting to merge military nonfiction with weird fiction," Rose confirmed over the phone. "It's called Lovecraft's Iraq."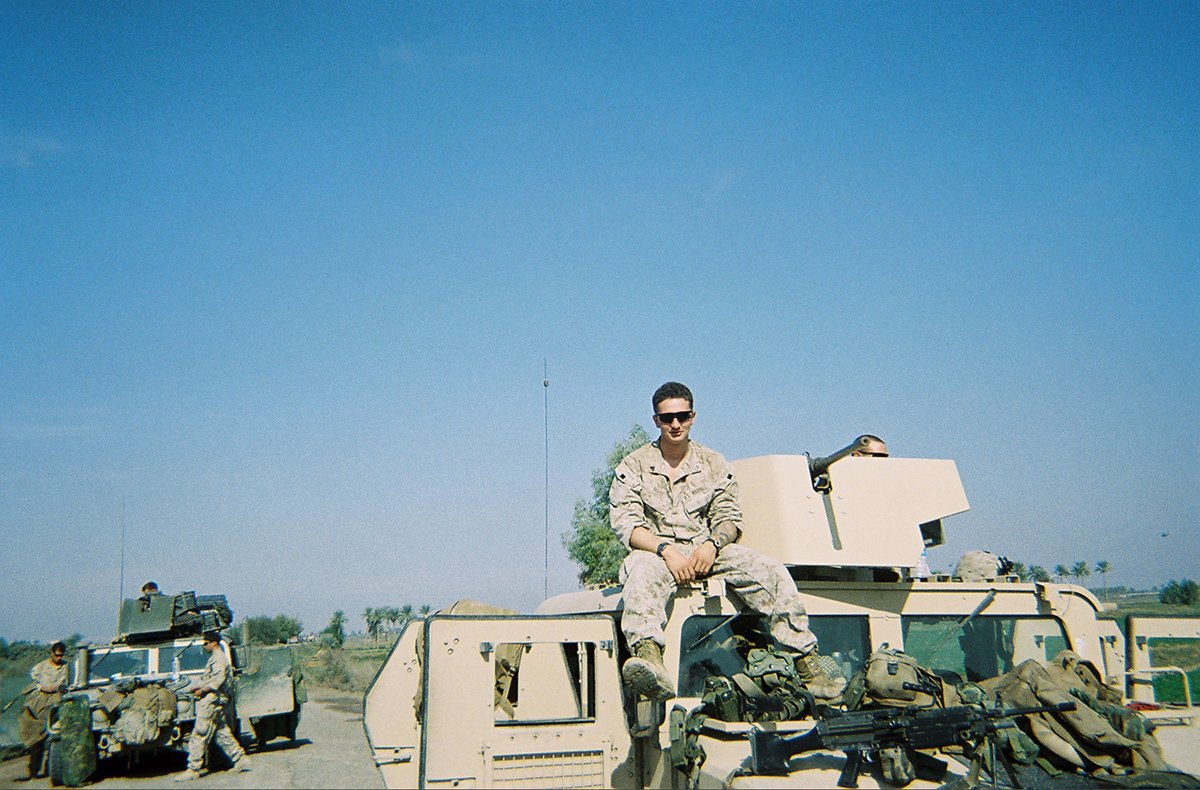 It's an unorthodox war story that pits a team of Recon Marines — still recovering from the bloodletting of Operation Phantom Fury — against an ancient evil that plagues the battlespace. The elite team of Marines must reorient their weapons on sinister powers older than the world itself.
Mixing H.P. Lovecraft's mythical monsters with war-torn Iraq might seem like a strange choice for a book, but after all, Rose is a strange dude. Most people might take a defensive step back if you called them strange to their face, but Rose would smile. He's made a successful living embracing the weirder side of his mind. His first book, No Joy: A Recon Marine's Tales of (Self) Destruction, garnered immediate attention among military readership. Described as a "counterweight to all the politicized and ghost-written books about the Global War on Terror," No Joy reads like a collection of Hunter S. Thompson essays, if the ether-addict had served in 2nd Recon.
No Joy became a cult hit among GWOT veterans, but instead of doubling down on easily profitable military nonfiction, Rose embraced the bizarre world of weird fiction. He's since authored four books that fall under that horror subgenre.
Your typical Recon Marine doesn't hang up his fins and rifle and start writing about monsters and magical swamps, but then, there's no such thing as a "typical Recon Marine." In fact, it's the very quality of being atypical that drives Marines into the smaller, shadowy Reconnaissance community. Finning his way to the Mountains of Madness to carry Lovecraft's beasts into Iraq seems exactly like the next logical step for a Marine who carried a copy of Brian McNuaghton's The Throne of Bones in his cargo pocket during the second Battle of Fallujah.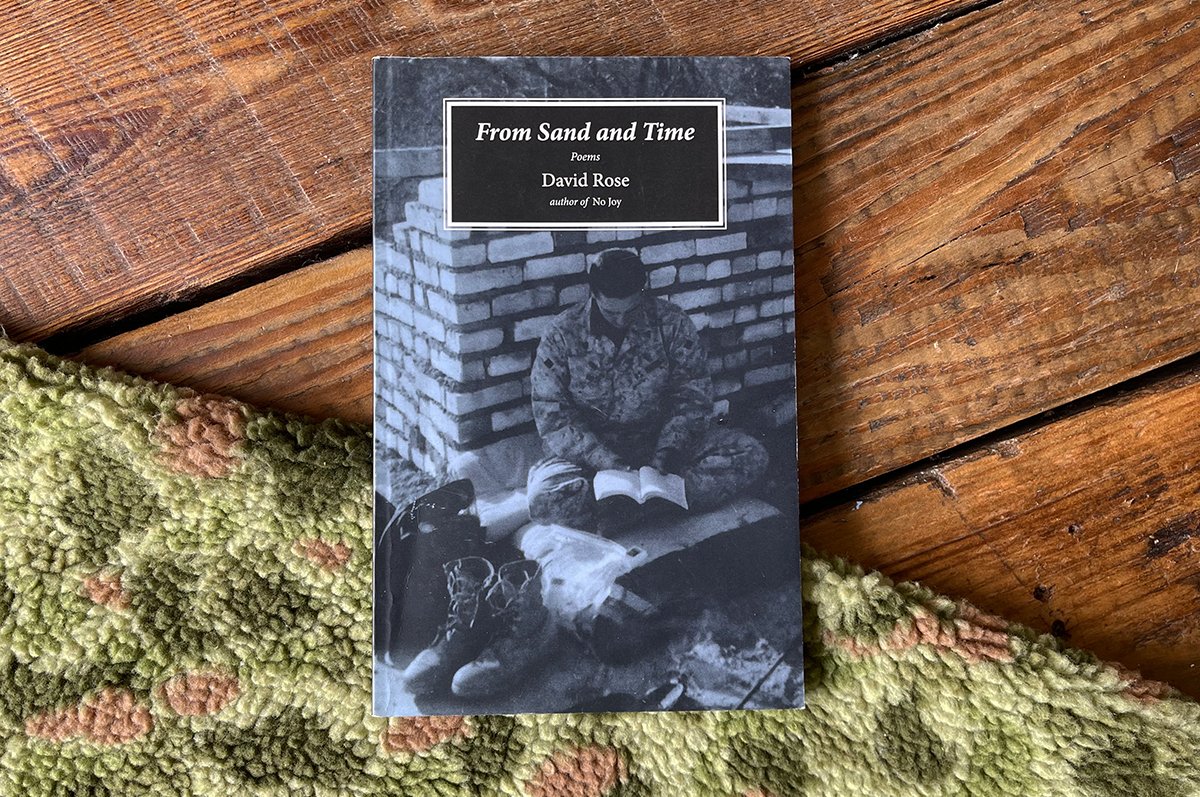 "My decision to start with military writing was really a confluence of two factors. One is that I had things about the military I wanted to say. And two, I was aware that this was the topic that was going to — if I had any chance at all — allow me to kind of jam my foot in the door and eventually pop my head through and refuse to leave," Rose told Coffee or Die. "But weird fiction, horror, fantasy: those are the things I've read since I was 14. I never read military books in high school."
Rose categorizes most of his work — Mulgara, Amden Bog, The Scrolls of Sin, and now Lovecraft's Iraq — as weird fiction: a distinct subgenre of horror. It's a subgenre that's difficult to define in clear terms, as it tends to be the type of fantasy that exists on the fringe. Rose describes it as a blend of cosmic horror and fantasy where the mood is the real hero. No one's work embodies it quite like that of the king of cosmic horror: H.P. Lovecraft.
Before Lovecraft, horror literature primarily consisted of good and evil characters set in an otherwise benevolent world. Lovecraft pioneered a new kind of horror that took place in a malevolent world indifferent to the moral standing of the story's characters.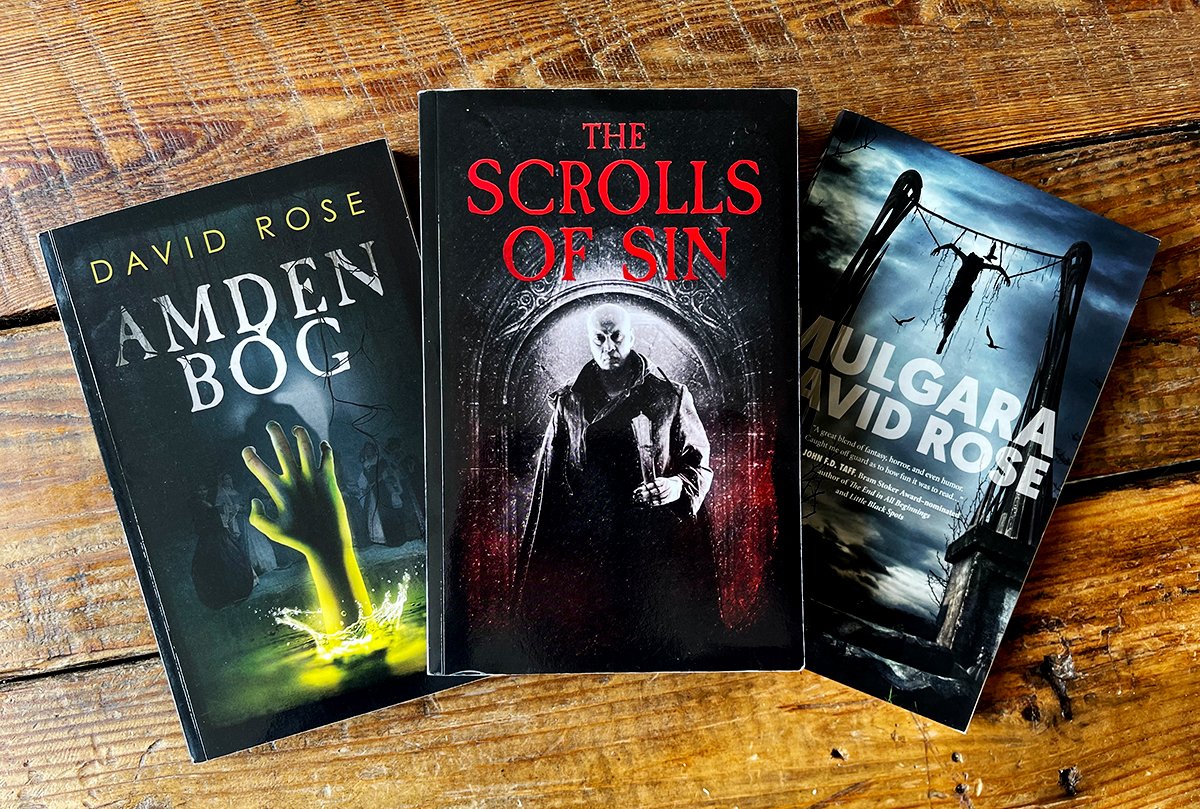 For someone like Rose — who lived through the very real horror of combat and witnessed the malevolent and indifferent world of war — it only makes sense to join the small army of authors who have expanded on the mythical world Lovecraft created.
"I found that Lovecraft left a really cool opening that no writer has done until now," Rose told Coffee or Die. "One of the most famous aspects of Lovecraftian lore is the Necronomicon: the spell book penned in the old Arabic world. Well, Operation Iraqi Freedom just so happened to be fought in the modern Arabic world, so I was able to put a rebellious young team of Recon Marines fighting in that same space. It seemed to be one of those magic, godsent moments. I knew there was a story there waiting to be written."
Rose is intimately familiar with the time and place in which Lovecraft's Iraq is set. During his time in Recon, Rose served on the outskirts of Fallujah during some of the war's most ferocious fighting.
"It takes place right after the second Battle of Fallujah because I didn't want the gravity of Operation Phantom Fury to pull the reader's attention in the wrong direction," Rose said, hyperaware of his military audience.
Weird fiction sometimes gets dismissed in literary circles as little more than pulp fiction, but make no mistake — Rose is a master of his craft. He applies the same no-quit mindset that earned him his Recon Jack to his writing. Ever the student, Rose recently finished Leo Tolstoy's behemoth, War and Peace, and takes after the famous Russian writer in his belief that the best literary works don't conform to single genres. With Lovecraft's Iraq, Rose merges the two seemingly opposing genres of weird fiction and military nonfiction.
Rose is known for his unflinching descriptions of violence, self-deprecating humor, and lyrical prose. As an accomplished poet, Rose crafts a song with each sentence. Like the billets of his former Recon team, each word is selected deliberately to serve a purpose. Whether he's writing about winning gunfights in Iraq, stumbling drunk through Zanzibar, or a twisting a tale of magic and monsters, Rose writes with the eloquence of Edgar Allan Poe and the same penchant for blunt force trauma that Cormac McCarthy has. Once a jack-of-all-trades, Rose has mastered storytelling in Lovecraft's Iraq.
---
Lovecraft's Iraq by David Rose, Screaming Banshee Press, 174 pages, $10.99
Read Next: 3 Brilliant War Stories That Show Combat Through a Unique Lens