A registered nurse at the US Department of Veterans Affairs in Michigan has pleaded guilty to stealing and selling COVID-19 vaccine cards on Facebook.
Bethann Marie Kierczak, 37, of Southgate, is slated to be sentenced Oct. 13 in Detroit before US District Judge David M. Lawson on a sole count of theft of government funds.
If she stole less than $1,000, she faces up to a year behind bars. If she took more than that, she risks up to a decade inside a federal penitentiary. Those details might be found inside the plea deal she inked with federal prosecutors, but the document hasn't been released to the public.
"The defendant abused her position of trust as a medical provider to line her own pockets and sell fraudulent COVID-19 vaccination cards," said US Attorney Dawn N. Ison in a prepared statement released in the wake of Kierczak's Friday, June 17, hearing. "My office is committed to protecting the citizens of Michigan from individuals who used the global pandemic as an opportunity to commit fraud as evidenced by this case and many other prosecutions we have brought against those that have used this national crisis as an opportunity to commit crimes."
Kierczak remains free on a $10,000 bond. Neither she nor her criminal defense attorney returned Coffee or Die Magazine's messages seeking comment.
Her legal woes began on Aug. 12, 2021, when a confidential tipster told the VA that the registered nurse at the John D. Dingell VA Medical Center in Detroit was selling COVID-19 vaccination record cards issued by the Centers for Disease Control.
Kierczak had access to the cards because she gave veterans their COVID-19 vaccinations.
The informant gave the VA copies of Facebook Messenger conversations with Kierczak that appeared to show she was stealing CDC cards from the hospital and selling them to veterans and others.
During a May 22, 2021, conversation, for example, the unnamed informant asked her to "grab me about 10 of those things." Kierczak replied that she couldn't get them until the next shift, according to court records.
When the informant asked for another card for a friend on June 3, 2021, Kierczak answered, "Ok, I can get him one, I need his first and last name and birthdate, I will fill it out."
She charged the tipster $150 and told him that she recently sold a dozen for $100 each," prosecutors say.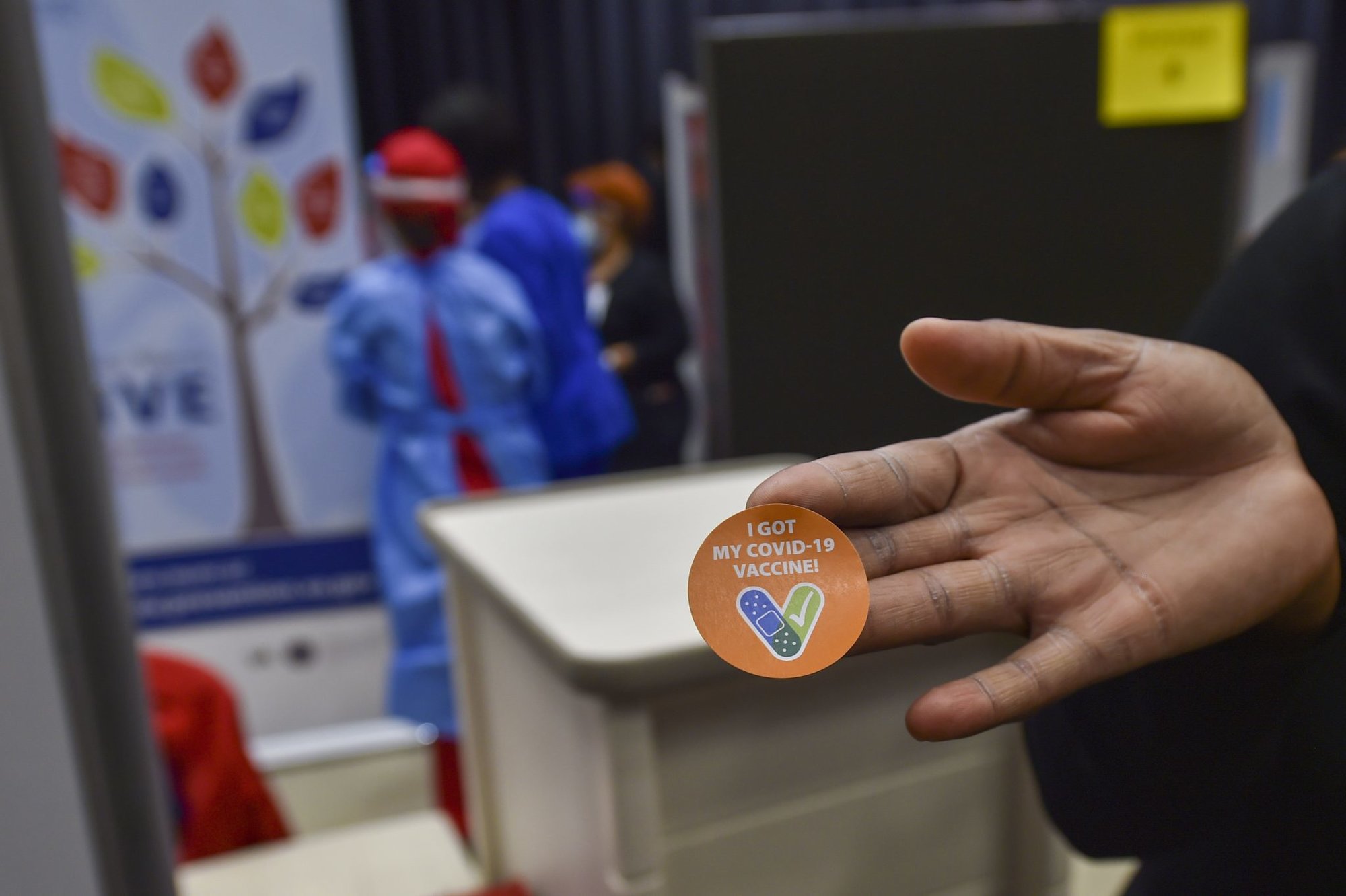 On Aug. 16, 2021, federal agents directed the informant to ask if she could provide him another card. That same day, she delivered a blank vaccination form to the tipster's home, at no cost. She then told him the vaccine manufacturer name, lot number, and dates that the doses would have been administered to fill in on the card.
On Sept. 8, 2021, the informant reached out again to Kierczak to buy additional cards. In a meeting at the tipster's home that was recorded on a cell phone, the registered nurse said she had five vaccination cards in her desk drawer at the hospital. She offered to sell them for $200 each, according to her criminal complaint.
Twelve days later, Kierczak delivered the cards marked with lot numbers for Moderna COVID-19 doses that would never be administered. The nurse kicked back $300 to the confidential informant as a finder's fee for bringing her the business, the court records state.
"Stealing and selling fraudulent COVID-19 vaccination cards threatens the safety of VA medical center patients and employees as well as the general public," said VA's Office of Inspector General's Central Field Office Special Agent in Charge Gregory Billingsley in a prepared statement.
Read Next: Florida Veteran Who Faked Blindness Going Behind Bars