US Border Patrol officers nationwide seize about 687 pounds of methamphetamine daily, but very little speed gets stuffed into cute reindeer-kitten sculptures and posted to New Zealand.
That changed Friday, Oct. 29, when officers in Cincinnati discovered 5 pounds of meth inside a pair of holiday-themed collectibles destined for an Auckland, New Zealand, home.
"Drug traffickers are located all over the world and will ship their product to anyone that is willing to pay," Customs and Border Protection spokesperson Steve Bansbach told Coffee or Die Magazine.
Officials said that officers used an X-ray machine to inspect a parcel labeled "2X Sculpture, 1X Family Photo" and detected inconsistent density readings on the two clay figurines. So officers drilled into the sculptures and hit white powder that tested for meth.
"Although criminals will continue to use numerous creative concealment methods, CBP will continue to leverage all their skills and available tools to identify shipments of interest and stop dangerous drugs from being shipped internationally or reaching local communities," Bansbach said.
Methamphetamine is a highly addictive and dangerous Schedule II stimulant, according to the Controlled Substances Act.
US Customs and Border Protection pegs the street price of recent meth seizures at more than $100,000 per pound, although the cost varies widely by state, largely depending on the flow of the narcotic into the US from a rising number of drug labs in Mexico.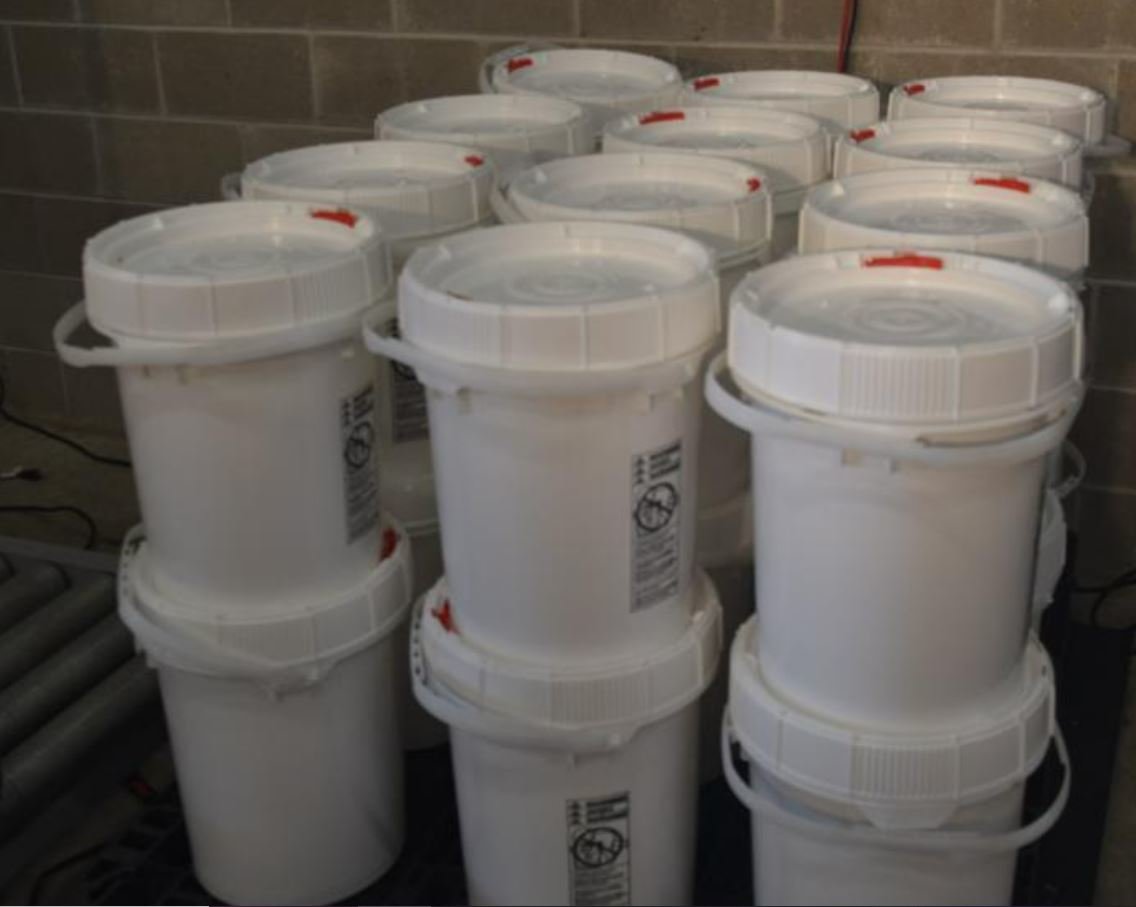 It's far less likely for methamphetamine to enter the US from the north, but Canadian officials have voiced growing concerns about the speed trade there.
In 2019, methamphetamine was the drug with the largest number of seizures by Canadian law enforcement agencies, according to Health Canada's Drug Analysis Service.
The Canada Border Services Agency also reported a 333% hike in meth seizures from 2017 to 2018.
At the beginning of 2020, the Canadian Integrated Response to Organized Crime task force announced a 28% rise in the production, distribution, and importation of methamphetamine by organized crime groups, triggering a nationwide strategy to dismantle their underworld operations.
The 2020 New Zealand Health Survey estimated 45,000 adult citizens — about 1.1% of the total population — abused amphetamines annually. Convictions for possession of speed increased from 1,220 in 2011 to 3,404 in 2020. And convictions for distribution rose from 953 in 2010 to 1,566 in 2020, with street prices skyrocketing in 2021 because of travel restrictions sparked by the COVID-19 pandemic.
It remains unclear who manufactured or trafficked the meth inside the figurines or how it was going to be distributed in New Zealand.
But Customs and Border Protection's Bansbach said his agency's officers at 328 United States ports of entry would continue to routinely screen arriving international passengers and cargo for narcotics, weapons, and other restricted or prohibited products.
Read Next: