News of Gunnery Sgt. Steve Stibbens' passing on Saturday spread fast through the ranks of current and former military journalists and war correspondents for whom Stibbens was a legend, friend, and role model.
"The retired ranks of the Marine Corps and the Marine Corps Combat Correspondents Association have lost a fighter, and I have lost a friend," wrote former Marine combat correspondent and retired Capt. Robert "Bob" Bowen in a remembrance posted on Facebook. "Gunnery Sgt. Steve Stibbens hung up his award-winning camera this afternoon, September [19], in Dallas, Texas. His heart gave out on him after 84 years."
Stibbens, who enlisted in the Marines in 1953, forged a legacy as a trailblazing storyteller and award-winning photojournalist when he was sent to Vietnam in 1962 and 1963 as the first Stars and Stripes reporter to cover the conflict, years before the US committed large numbers of conventional forces to the war.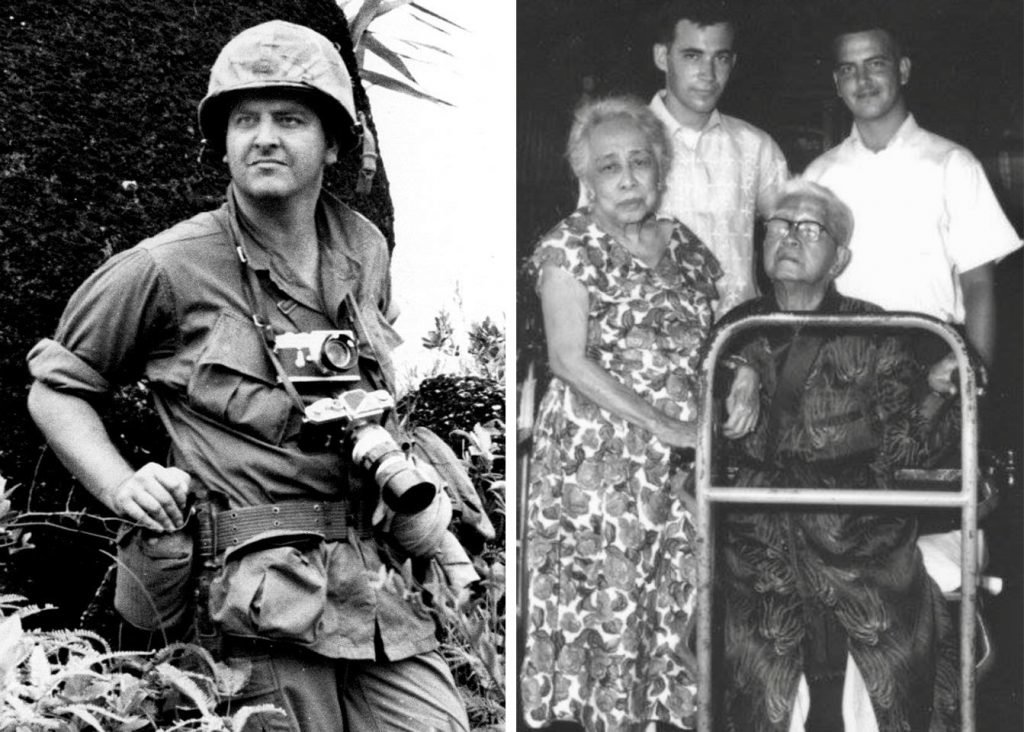 "Steve roamed the Mekong Delta and the Central Highlands with Army Special Forces 'A teams' and advisers until the Marines arrived in 1965," Stars and Stripes reported Tuesday.
Bowen said Stibbens was awarded the Bronze Star Medal with "V" device for his time covering the war for Stripes. From Stripes, Stibbens went on to cover the war for Leatherneck Magazine.
"When the Marines landed in Da Nang in March 1965, Steve was quick to follow," Bowen wrote in his remembrance.
Stibbens' work in Vietnam earned him the National Press Photographer Association's coveted title of Military Photographer of the Year in 1964 and again in 1965.
No Marine would earn the prestigious title for another 28 years, until retired Gunnery Sgt. Earnie Grafton won in 1993 while assigned to Stars and Stripes Pacific.
"Steve Stibbens is a legend in our community," Grafton told Coffee or Die Magazine. "He was a trailblazer for all Marine photojournalists, and he set the standard for all of us to follow."
President Lyndon Johnson selected Stibbens' photo of a weary, unshaven Special Forces soldier as "The President's Choice."
Stibbens left active duty in 1966 and returned to Vietnam as a reporter for The Associated Press. He later reenlisted in the Marine Reserves and retired from the Corps as a gunnery sergeant after 20 years of service.
"Steve was one of a handful of Vietnam-era Marine combat correspondents that my later generation of military journalists looked to emulate," said retired Capt. Chas Henry, a former Marine combat correspondent who served from 1976 to 1996. "He was the complete, dashing package: a writer who could grasp and succinctly describe human aspects of warfighting, a superb photographer, and a genuinely nice guy."
Vietnam War correspondent Joseph Galloway, who co-authored We Were Soldiers Once … and Young — the bestselling account of the 1965 Battle of the Ia Drang Valley — posted his own remembrance on Facebook Saturday, calling Stibbens "a good friend and a fine photographer."
Galloway honored his friend's memory Monday, posting several old photos on Facebook, including one of Stibbens in 1962 with Filipino freedom fighter Emilio Aguinaldo, the country's first president, and another showing "the strain of battle" on an Army sergeant in 1965.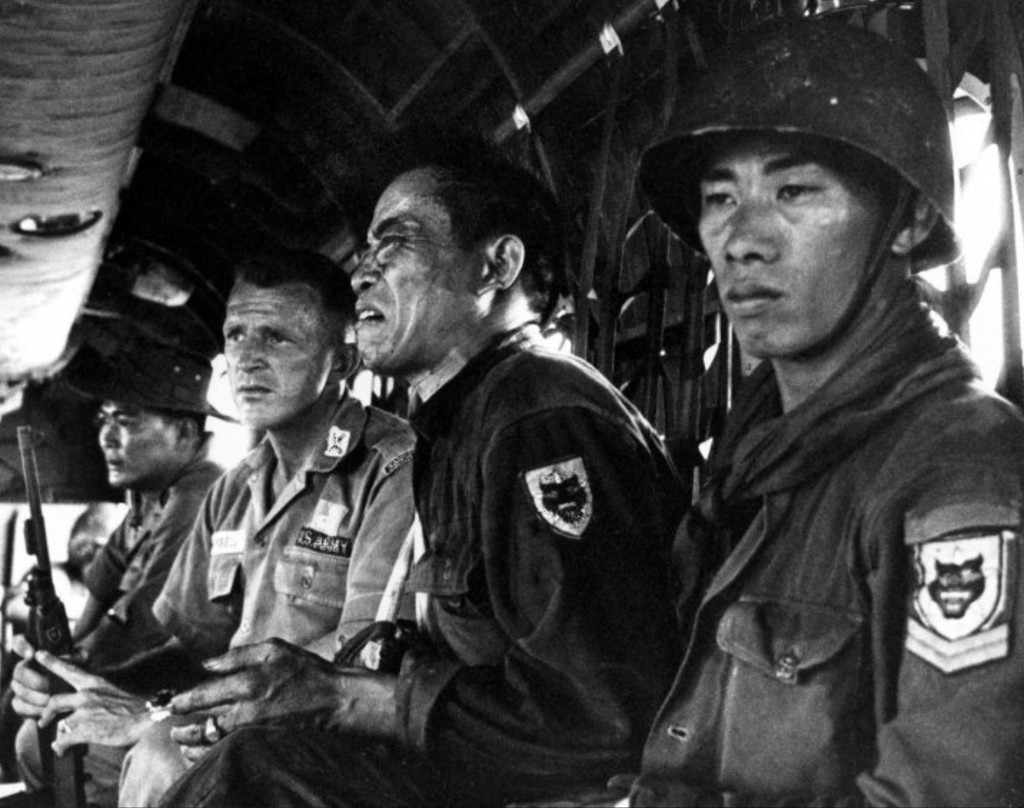 "Steve was fine company in a foxhole or a watering hole, and we will miss him greatly," Galloway wrote on Facebook.
Stibbens' daughter, Suzanne Stibbens, told Stars and Stripes that her father was not as well known as Galloway and some of his other contemporaries, but that didn't bother him.
"In Saigon, he and Peter Arnett would go get coffee every morning," she said, describing Stibbens' friendship with the Pulitzer Prize-winning AP reporter. "My dad would ask for 'café au lait with milk.' They laughed and told him 'au lait' means with milk."
Suzanne also told Stripes that Stibbens' real name was Cecil and that he picked up the nickname "Steve" at boot camp after visiting a buddy's Russian mother who couldn't pronounce his name.
Stars and Stripes' Seth Robson called Stibbens' early Vietnam reporting "hardcore combat journalism from the tip of the spear." In a 1964 dispatch for the newspaper headlined, "Special Forces sergeant has nerve-wracking job," Stibbens profiled Staff Sgt. Howard Stevens, a Special Forces soldier whose mission was to make soldiers of primitive Koho and Montagnard tribesmen in the mountains of Vietnam.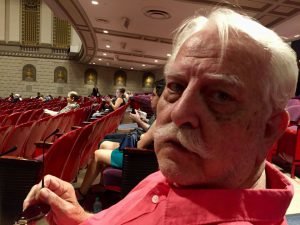 "To say the least," Stevens told Stibbens after a firefight between the tribesmen and Viet Cong fighters, "it's a rewarding experience to take a man out of his loin cloth and train him to use modern weapons when the nearest thing to a machine he'd ever seen was an ax."
Henry, who enlisted in the Marines as a private in 1976 and rose through the ranks, remembered Stibbens on Tuesday as more than just a gifted journalist.
"As a young Marine, I'd heard stories about Steve from my bosses, who had known him in Vietnam. I finally met him at a combat correspondent conference in Dallas, his hometown," Henry said. "Steve was a larger-than-life kind of presence, but he was a character with character. Some guys who'd made names for themselves liked to talk about themselves. Steve made a point to get to know those of us newer to the field. And when we talked, he mentioned having been impressed with something I'd produced. And he described whatever it was with enough detail that I could tell he had actually seen or heard or read it. Those words, coming from someone whose work set such a standard, meant the world to me."
Stibbens had a long career in journalism that included assignments as the AP's photo editor in Dallas, a bureau chief at Gannett's Florida Today in Vero Beach, Florida, and as a reporter at the San Diego Union, the Dallas Times Herald, Newsweek magazine, and Texas Business magazine, according to Stars and Stripes.