Fire Captain Trevor Pool has worked on some of the harshest rescue operations in America. He has seen the devastation wreaked by major hurricanes first-hand and has spent twenty years in the fire service. So, when Hurricane Harvey came slamming through Texas, he was prepared to do what he does best: help those who are unable to help themselves.
According to World Vision, Harvey caused $125 billion in damage to Texas. Despite the havoc that the hurricane wreaked, not everyone wanted to be saved by Pool and his team.
A 75-year-old woman's home was situated south of the railroad tracks that were oriented east and west; north of the tracks there was heavy flooding. Pool said that the tracks acted as a dam, but when he and his team made contact with the resident, "she said that she had been there for 40 years and was not going anywhere."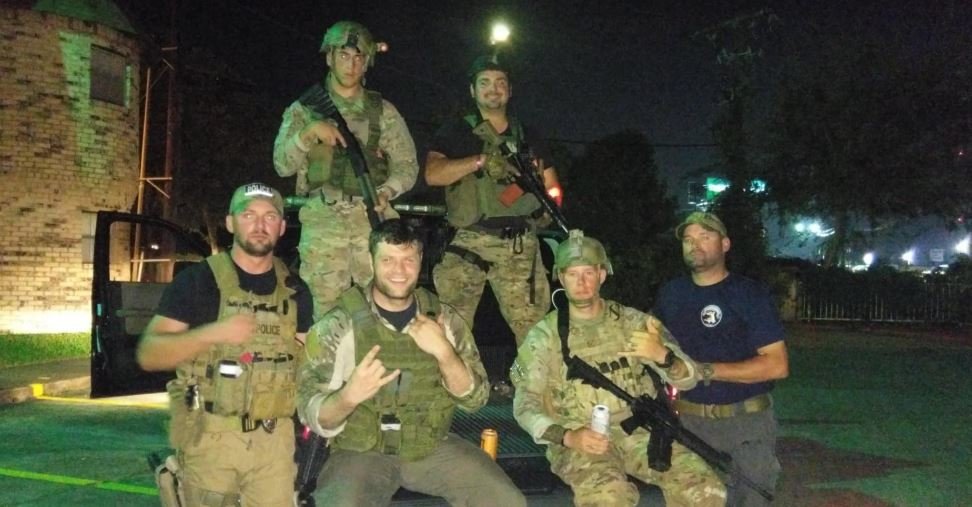 Their only response was to continue suggesting that she leave her home.
"We tried to impress upon her that we were not going to come back. Of course, we would," said Pool. "But she refused to leave, so we left."
Later that day, Pool and his team received a grim report from the Emergency Operations Center. A levee had broken north of the elderly woman's house. The team went back to her location, but it was inaccessible. They feared the worst.
"We were cut off west of her house by about a mile and a half of water," Pool recalled. "The bulk of the water was all the way to the top of the rail on the tracks. Water was pumping through the ballast. There were three bridges between where we were and where she was located. And all those bridges were blown out and had enormous amounts of water rushing through at a high volume."
They couldn't get in their own boats or those run by the "Cajun Navy" who were working alongside them. Pool and his team didn't have any option but to wait it out. In the morning, the water had slowed enough for them to move forward.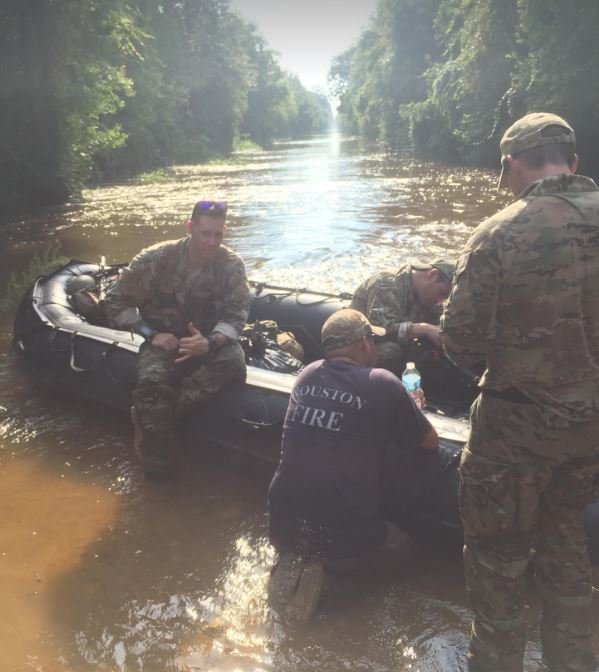 "We went back to her house expecting the worst," Pool said. "Unbelievably, she was in there and totally fine but wet. The water had made it all the way up to her chest. We explained to her that we tried to get to her and couldn't. She talked to us for over an hour and a half. We had lots of shit to do, but we obliged her because she was a very sweet woman — and we were just happy she was alive."
The intensity of Harvey caused other departments to fall short on resources and manpower. Pool also found himself deputized when he went into Pinehurst, Texas, with his team, and they helped take down a violent criminal.
"We had come in one evening after doing primary searches and rescues and were asked to assist the PD with curfew enforcement and looters," Pool said. "As we were getting on the truck, the call dropped for domestic assault with a firearm."
They arrived at the location of the person of interest, identified the apartment, and formed a stack. Then, they raided the place.
The suspect had 12 loaded firearms on him when he was arrested.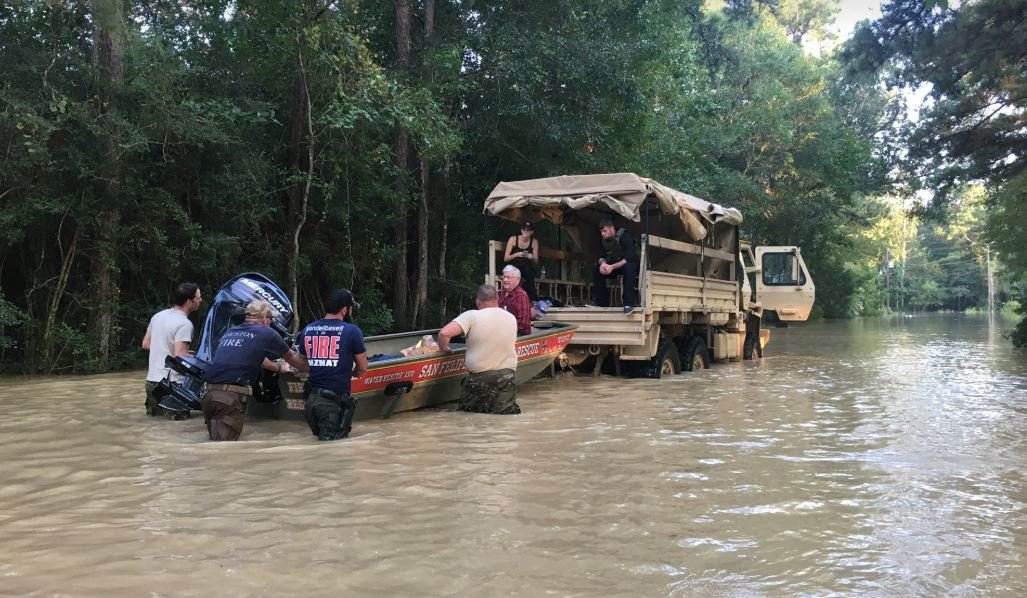 Other people needed help in Pinehurst, too, including the fire chief's daughter, who lived in a trailer house located in an area that was flooding quickly.
The fire chief was upset and made it seem like an urgent need, said Pool. "We made our way over there and pulled her and a couple other family members out. He was extremely grateful."
Nobody was injured on the operations, but ensuring everyone's feet were cared for was a full-time job. "We did not want anybody getting jungle rot with how wet it constantly was," Pool said.
According to the city, Pool and his team helped clear 242 structures and rescued 64 people in eight days. Texas is continuing to recover from Harvey.
Some people haven't returned home though, despite more than a year passing since the hurricane hit. A report from the Texas Tribune revealed that two billion in funds are still needed to repair the damage done to homes affected by Harvey.