Residential fires claimed the lives of two firefighters in California and Missouri over the past two weeks. That brings the toll of firefighters killed in the line of duty so far in 2022 to six, according to the US Fire Administration.
Although the nonprofit National Fire Protection Association praises the decades of reforms by fire departments nationwide to make these sorts of firefighter deaths increasingly rare, home fires continue to pose grave threats to citizens and first responders alike.
The majority of citizen fire deaths occur in the home. A National Fire Protection Association survey estimated that, between 2015 and 2019, 2,620 residents died and another 11,070 were injured in residential blazes, accounting for more than seven out of every 10 citizen fire casualties annually.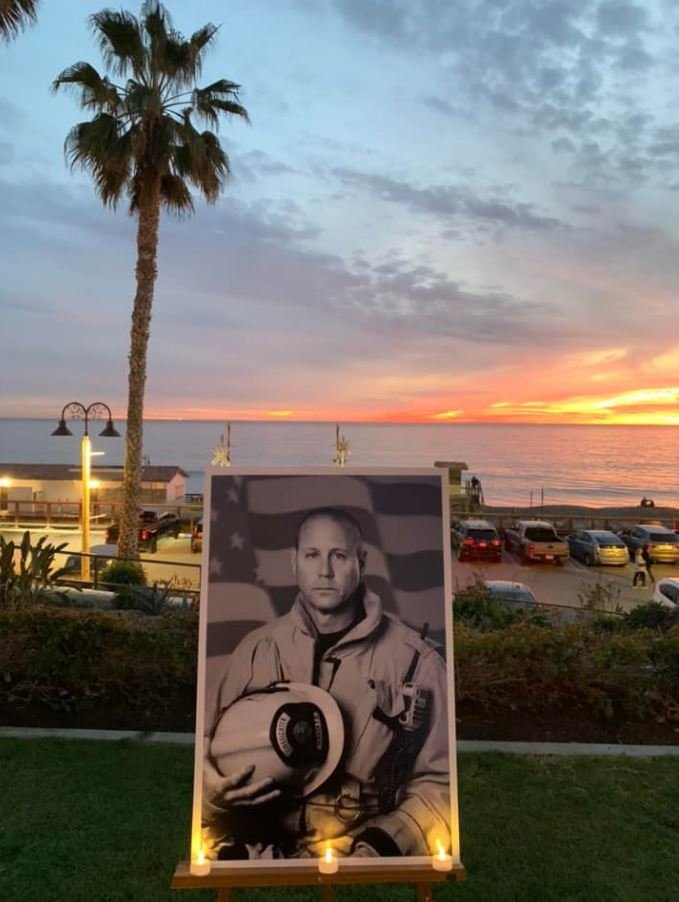 Jonathan 'Jon' Flagler
Los Angeles County Fire Department Firefighter Jonathan Flagler, 47, died Jan. 6 at Harbor-UCLA Medical Center in Torrance, hours after he was trapped in a burning home in Rancho Palos Verdes.
According to the US Fire Administration, tragedy struck as Flagler was advancing the attack hose to battle the early morning blaze inside the house in the 30700 block of Tarapaca Road.
Los Angeles County Fire Department leaders told reporters Flagler was overcome by smoke at 2:49 a.m. but was yanked quickly out of the burning building. Fellow firefighters performed CPR on Flagler, and he was transported to the hospital, where he died.
"We extend our deepest condolences and prayers to the fallen firefighter's family, friends, and loved ones along with everyone in our department who is mourning this heartbreaking loss," fire officials said in a prepared statement.
A 21-year veteran of firefighting, Flagler served with the Vernon Fire Department for 19 years before joining the Los Angeles County Fire Department in late 2020, according to Los Angeles County officials.
Flagler is survived by his wife, Jenny, and two sons, Brody and Jack.
San Clemente residents joined members of the Los Angeles County Fire Department at a Jan. 10 candlelight vigil for Flagler at the Ole Hanson Beach Club.
A memorial service for the fallen firefighter is slated for Friday at Cottonwood Church in Los Alamitos.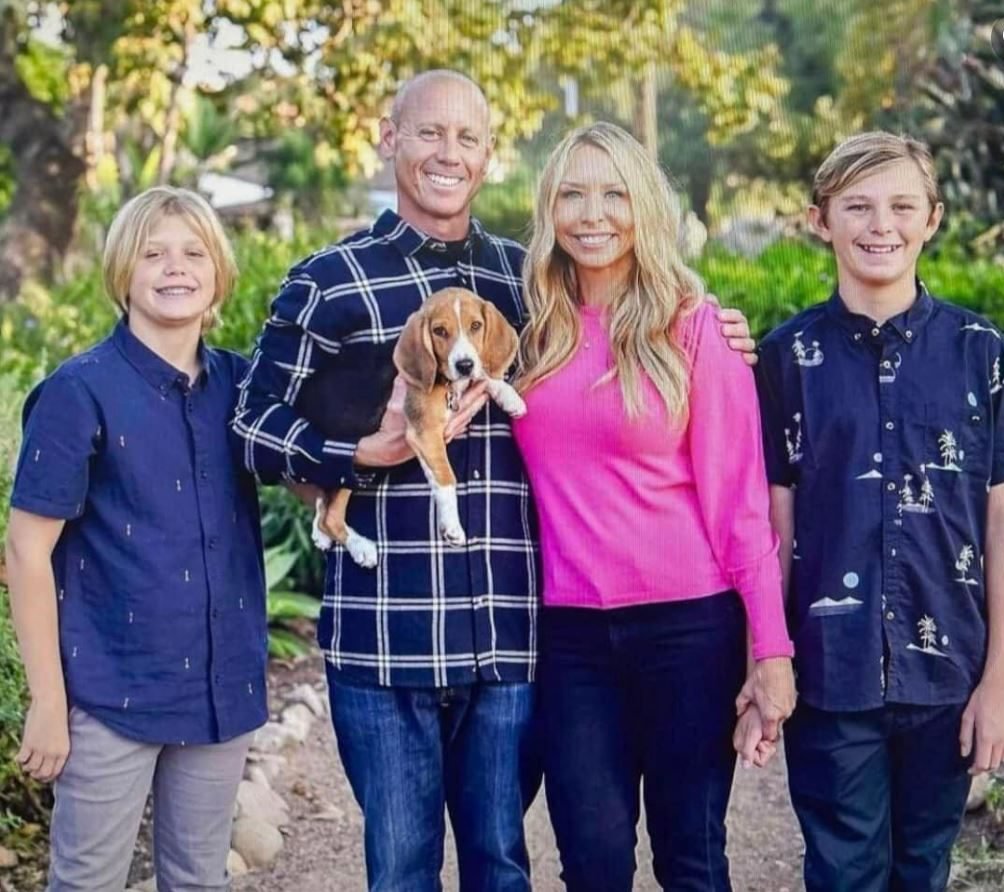 "Today's tragedy serves as a terrible reminder for all of us of the bravery and dedication of every one of our firefighters," Los Angeles County Supervisor Janice Hahn said in a Jan. 6 statement. "We are lucky to have them."
In a Friday statement, Cal Fire Local 2881 leaders recalled Flagler as a dedicated public servant "who loved his job and had a zest for life."
"He was a wonderful husband, father, son, uncle, and friend," officials wrote. "To know him was to love him. He was a constant jokester and had an infectious smile that would light up a room."
Benjamin James 'Ben' Polson
The roof and top floor of a three-story building collapsed Thursday, burying St. Louis Fire Department Firefighter Benjamin Polson and two fellow firefighters, according to the US Fire Administration.
Polson, 33, died at the scene. The other two firefighters were treated for injuries at a nearby hospital and released.
Authorities said that Polson and the other firefighters had entered the building in the 5900 block of Cote Brilliante Avenue in the Wells-Goodfellow neighborhood and were searching for victims on the second floor.
They were turning back when the rubble buried them. The cause of the blaze remains under investigation.
In the wake of Polson's death, the St. Louis Fire Department released a statement praising both Polson's courage at Engine House 13 and a life well lived as a "hockey player, philosopher, dancer and fisherman."
A graduate of Missouri State University, Polson earned his law degree from the University of Missouri-Kansas City and became a ski instructor in Vail, Colorado, according to his obituary. He joined the St. Louis Fire Department Nov. 10, 2019, according to a Facebook post by the St. Louis Fire Department.
Polson was born July 18, 1988, to James and Susan Polson. James Polson is a retired St. Louis Fire Department captain.
He's survived by his parents; his sister, Rebecca Slay; and grandmother, Patricia Polson.
In lieu of flowers, the family requests donations be made to The BackStoppers Inc., a nonprofit organization that supports the families of fallen first responders.
"A brave and heroic public servant lost his life today, and this is a devastating loss to our community," BackStoppers executive director Ron Battelle, a retired chief of the St. Louis Police Department, said. "We will never forget Firefighter Polson's sacrifice, and my prayers are with his friends and family."
Polson's visitation is slated for Wednesday at Kutis Funeral Home's Affton Chapel. His funeral Mass is scheduled for the next day at the Cathedral Basilica of St. Louis.
Inurnment of his ashes will follow at Resurrection Cemetery.
Read Next: