Looking up through the spruce trees, I could see the stars, bright and sharp overhead. A cold breeze blew all night, and the day had been cold enough to half-freeze my water bottle while I hiked. But tucked into my sleeping bag in a bivouac camp, I was warm.
A pivotal part of any backpacking setup is the sleeping bag. But staying warm at night can be difficult when you insist on venturing into the Alaskan backcountry during the winter. Enter Eberlestock's Euro Down Sleeping Bag, rated to minus 22 degrees Fahrenheit. The company claims a "push" rating of 36 degrees below zero.
Many hikers treat winter as an off season, especially up north where weather can turn nasty by October. But proper gear can keep outdoor enthusiasts going in almost any conditions. This sleeping bag shows that good equipment can make up for harsh weather.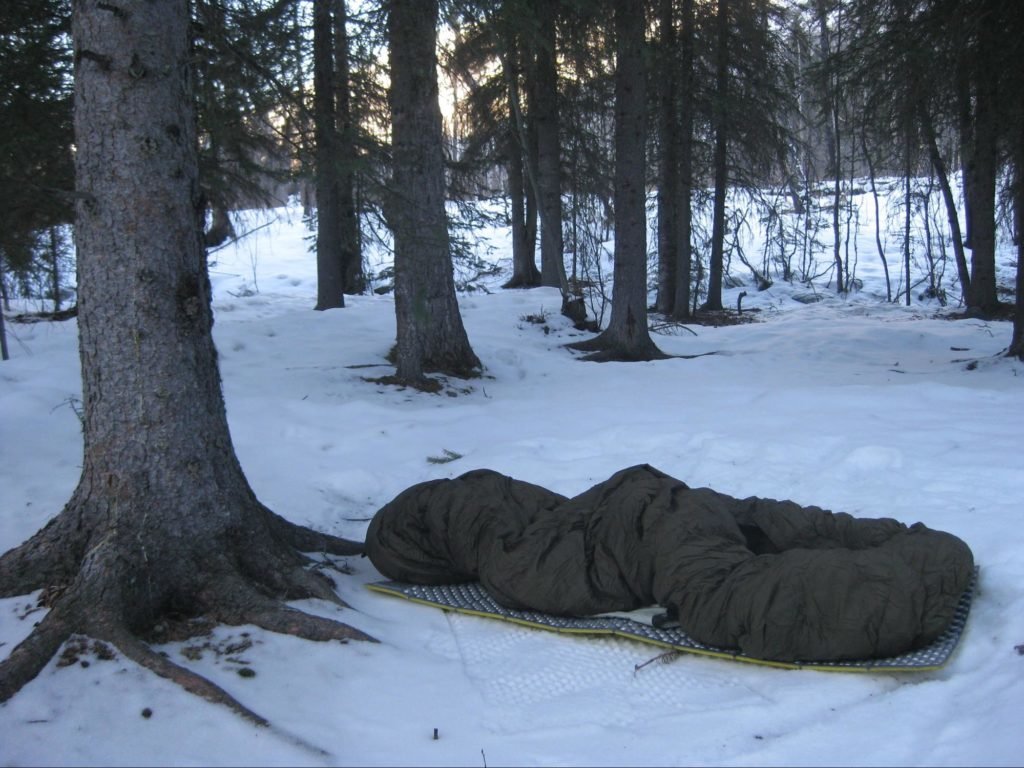 The Euro Down Bag has 90/10 goose down fill — 90/10 is the down to feather ratio. This rating is exceptional, as a typical down coat has a ratio of 80/20 or 70/30.The fill power of the bag is 600 c.i., meaning that one ounce of down will expand to fill 600 cubic inches. This fill rating is very efficient, with 550 c.i. being the standard fill power for a down jacket.
What all that means for an end user is that the fill provides plenty of loft — and therefore warmth — for very little weight or bulk. The result is an astounding weight of only 3.75 pounds, which is lighter than many synthetic-fill sleeping bags with zero-degree ratings. The portability of this bag makes it truly special.
As a rule, down is a very lightweight and compressible fill material. This makes it an ideal sleeping bag fill for a backpacker, or backcountry hunter, as the bag will be light and pack small. However, down suffers when it gets wet, as water causes the feathers to clump and lose their loft.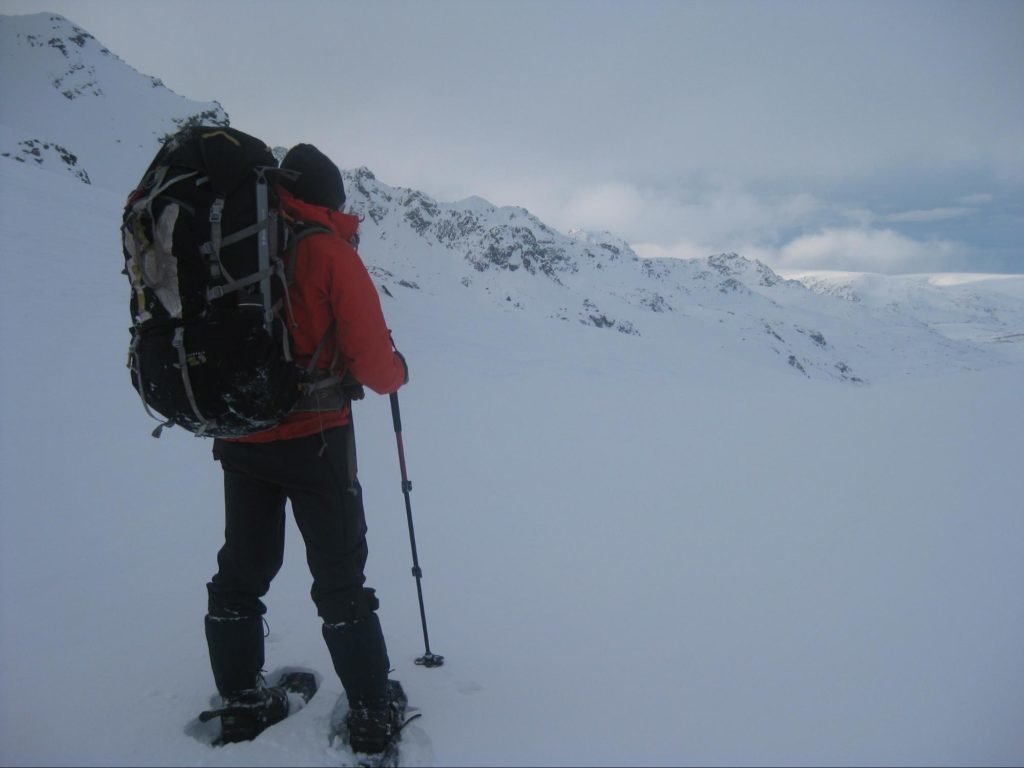 The age-old debate of down versus synthetic sleeping bags still rages online, but when it comes to extreme cold, the answer is a bit more simple. When the temperature dips below zero, down is king. When it's that cold, there is no liquid water. With all the water either in snow or ice form, the down cannot get wet — with one exception.
While it can be tempting in the extreme cold to tuck your entire face into the bag at night, don't do it. The water vapor in your breath will freeze on the zipper. I know this because I did it.
The night was clear and cold. I was solo backpacking at the south end of Eklutna Lake last winter, not far from the snout of the Eklutna Glacier. It was cold. Very cold. I also did not have a tent. Despite all this, the Euro Down Bag kept me warm in my bivouac site beneath a spruce tree. No wind found its way through the baffled down, and there was no liquid water around to soak the bag. But my nose got cold, so I put my face into the bag. When I woke, the zipper was nearly frozen shut because of the condensation from my breath.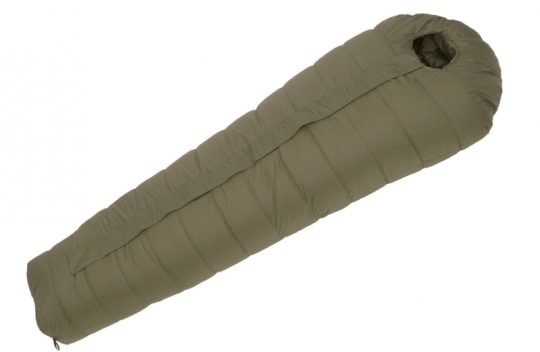 I used the bag again in the Talkeetna Mountains during the high alpine winter. It kept me so warm that I had to unzip the bag to release some heat. It also helped that we brought a tent on that trip.
The Euro Down Sleeping Bag comes with a cotton storage bag and a compression sack, both of which are simple and effective. It's important to note that while down is a very compressible material, it should not be left compressed for storage, as that will damage the fill.
In my time with the bag, everything worked as expected; it was easy to use and reliable. Retailing for $449, this bag is not inexpensive, but the price point falls in line with other sleeping bags of this quality.