We live in a time when near-infinite information and communication is literally at our fingertips. We can use cell phones to do everything from solving complex problems to organizing a night out with friends. So when our adventures, hobbies, or work take us off the beaten path — and out of cellular coverage — it's almost a necessity to have a way to communicate with loved ones and call for help in an emergency. There are many options ranging from iridium satellite phones to two-way satellite communicators. In 2011, DeLorme released the inReach, a two-way satellite communicator; in 2016, DeLorme was purchased by Garmin, who improved upon the already excellent concept.
Garmin now offers three GPS/satellite communicators with built-in inReach technology: the inReach Mini, the inReach Explorer+, and the new GPSMAP 66i. Every inReach-capable device connects to your mobile phone using Bluetooth and features two-way text messaging, GPS navigation, live tracking, weather, and an SOS button that corresponds directly to GEOS, a 24/7 global monitoring and response center.
The ability to communicate can be a lifesaver for everyone from the weekend warrior to the full-time adventure seeker. Garmin offers a variety of flexible plans at different price points. Each subscription is laid out to fit a myriad of different needs. Being a part-time adventurer who plans in advance, Garmin's Recreation plan has been my go-to for the last two years. It's money well-spent for peace of mind for both you and your loved ones.
I have used both the inReach Explorer+ and inReach Mini extensively over the last two years. I first put the inReach Explorer+ to the test in 2017 on a 16-day backpack hunt in Colorado's rugged Routt and Arapaho National Forests. Prior to heading into the backcountry, I set up a series of preloaded messages to send my wife updates. With the plan I chose, I had unlimited use of three preset messages and 40 custom messages. I also used it as my primary GPS unit. Most of the time, I was below treeline in dark timber and still able to acquire satellites to send and receive messages quickly and efficiently — usually in under three minutes. Even under dense canopy, the GPS got me within 10 meters of where I wanted to be, which comes in handy when you're making a long trek back to camp in the mountains at night.
Battery life was a nonissue. Garmin's webpage states that the battery will last "[u]p to 100 hours at 10-minute tracking mode (default); up to 75 hours at 10-minute tracking with 1-second logging; up to 30 days at the 30-minute interval power save mode; and up to 3 years when powered off." I went days at a time without charging the battery, and the lowest it ever got was 82 percent. However, I did not use the tracking mode, nor did I keep the device powered on all day. Instead, I only used it when needed to navigate from point A to point B and to send a minimum of three messages a day.
My only real complaint about the inReach Explorer+ is that for its size and price ($449.99), you should be able to upload satellite imagery maps using an SD card slot on the unit. Instead, I had to view satellite imagery maps on my iPhone. Garmin appears to have addressed this complaint with the recent release of the new GPSMAP 66i.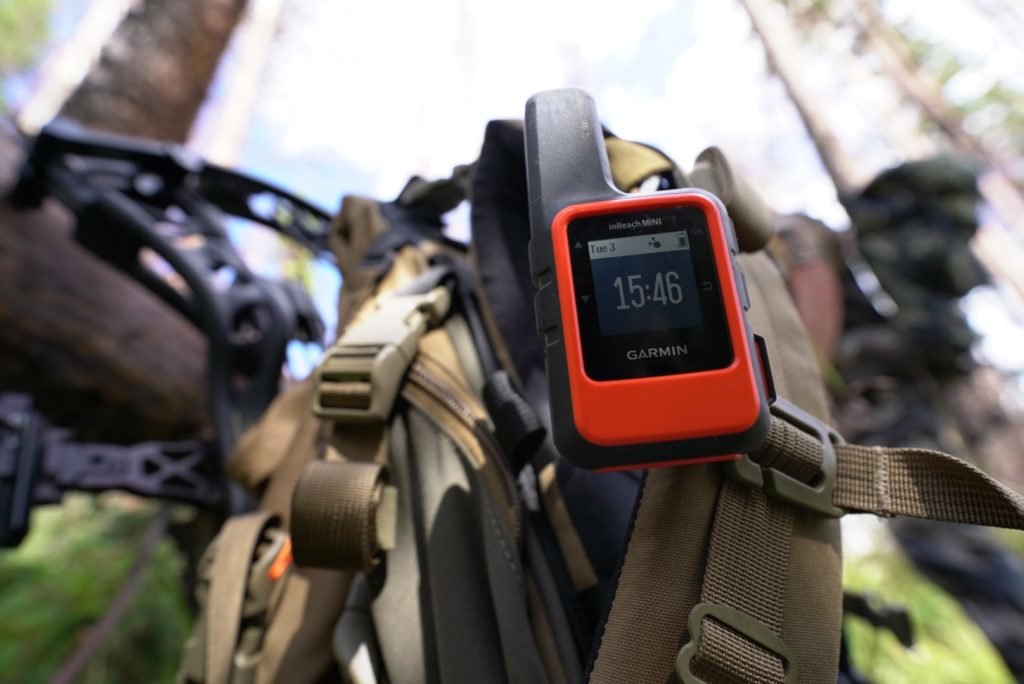 In May 2018, Garmin released the inReach Mini. I'd be lying if I said I wasn't slightly disappointed — I was hoping for a do-it-all communicator and GPS system capable of loading both satellite and topo maps. However, they did solve my complaint of the inReach Explorer's size. For the Mini, Garmin eliminated the color display and topo maps, but the price ($349.99) and new functions were welcome.
Using the device's Bluetooth in conjunction with the Garmin Earthmate app and an iPhone made operation a breeze. Think of the inReach Mini as a high-speed GPS antenna that Bluetooth-connects to your phone. And since most people aren't going to leave their cell phone behind when they go into the backcountry, myself included, the Mini was an easy sell.
The Mini can also be used as a stand-alone navigational unit, and I found its performance to be on par with the Explorer. It quickly located satellites and provided accurate coordinates to within 10 meters. As expected, a smaller package means the battery did not last as long; however, using your phone's GPS with the Earthmate app cuts down on battery usage on the Mini itself. The generally kept the unit powered off, only turning it on to mark camp and other important locations — to provide redundancy in my navigation systems — and to send messages when needed. Overall, the Mini was a better fit for my needs than the Explorer+.
Garmin's new GPSMAP 66i appears to be the all-in-one product I was hoping for — but I haven't had a chance to test it out. The 66i is a feature-rich powerhouse, but the $599.99 price tag will likely keep it off my packing list for a few more years.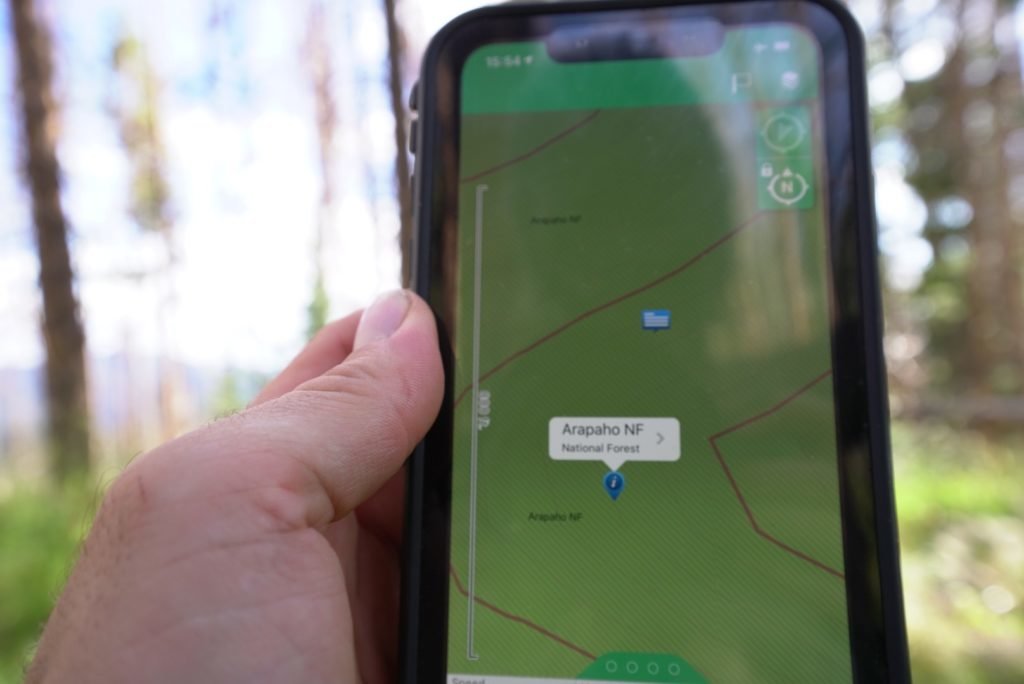 Each product that Garmin offers fits a different budget, user, and need. If you spend a great deal of time off-grid and need a rugged, do-it-all unit, the Explorer+ or the 66i would likely be a good choice. However, I've found that the combination of the inReach Mini and an iPhone is an affordable option that can handle just about anything you throw at it — and that's the unit that will remain in my pack for the next couple of years. Regardless of the model used, being able to check in with your loved ones and not worrying about how to get help in an emergency situation is sure to enhance your off-grid adventure.
Some key features to note:



When sending a text message, it also sends your location. If you were mauled by a bear before you could reach the SOS button, the search party will at least have a starting point if you sent a message earlier in the day.



With any inReach unit connected to your cell phone via Bluetooth, you can use your phone and the Earthmate app to send texts.


Both units feature an internal battery; you will need some way to charge it if you're going to be out for extended periods.


You can retrieve weather forecasts on all devices, but they could cost you a text message (depending on your plan).


For safety and recreation plans, both outgoing and incoming texts count toward your text total. Tell family and friends to text you only if there's an emergency and not to respond to messages unless you ask them to.


The tracking feature is great — you can share a link with people that allows them to track your journey. I turn it on when I'm about to do something high risk, like traverse a cliff or steep rock outcropping. If I have a mishap and cannot hit the SOS button, the search party should know right where to find me.