The chief debate among people searching for a cold-weather sleeping bag is the choice between down and synthetic fill. As a rule, down fill is lighter and more compressible than synthetic fill. However, down clumps when it gets wet and loses much of its insulation, while synthetic fill tolerates the dampness better.
I recently tested the Kifaru Slick Bag, which features synthetic Climashield APEX fill. This bag works well even when dam — and that's an important feature to me since I live in the rainforest of Southeast Alaska. This fill also does not need to be kept religiously clean, as down does.
Designed for a wide range of conditions and climates, the Slick Bag is a standout, versatile sleeping bag. It is warm, tough, and light enough to carry.
Kifaru offers this bag rated for 20 degrees Fahrenheit, 0 degrees Fahrenheit, or negative 20 degrees Fahrenheit. The 0 degree bag is a solid all-around rating for where I backpack, but users in the Lower 48 may favor the 20 degree bag to save weight.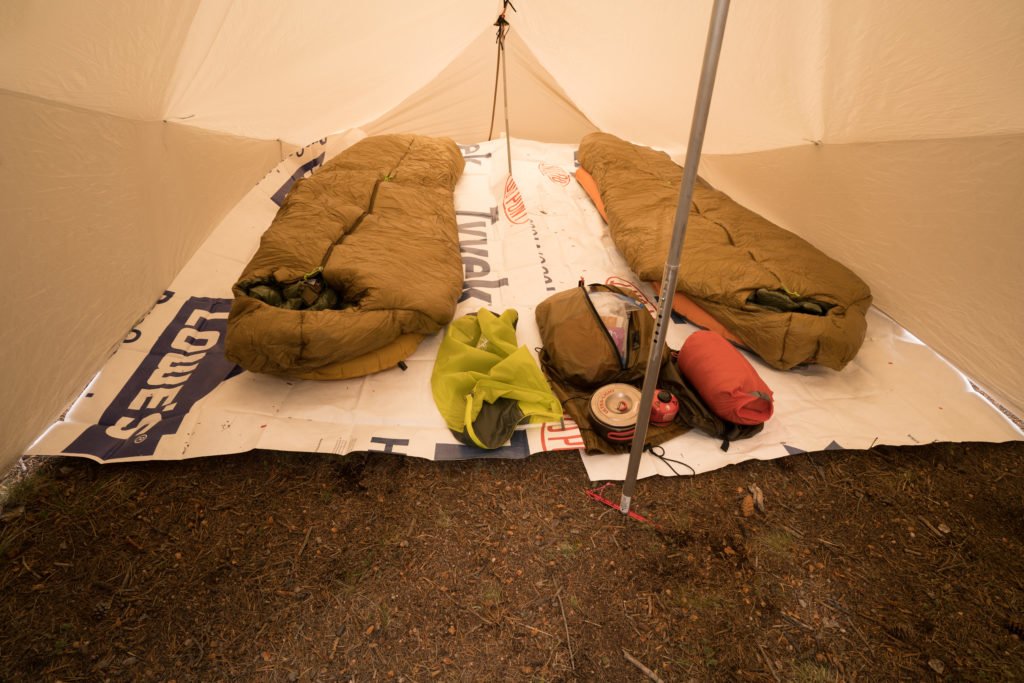 I've yet to test it in temperatures below zero, but the Slick Bag has stood up well to nights in the single digits. Though I tend to sleep cold, the Slick Bag kept me warm, even when wet, mostly thanks to the Durable Water Resistant (DWR) coating on the bag's exterior. The material is Kifaru's RhinoSkin, a ripstop nylon that's plenty tough for backcountry use. Kifaru claims it's tough enough to sleep with boots on in the bag, though I didn't test that theory.
The 0 degree Slick Bag weighs 3.35 pounds in regular width, making it light but not ultralight. The bag, when compressed, is easy to carry. The 20 degree bag weighs 2.9 pounds, and the negative-20 bag comes in at 4.43 pounds. Kifaru offers all of the bags in wide and long as well, though these features naturally increase the weight and cost.
The bag uses a center zip for ease of access, which has been an issue for heat retention in the past. Kifaru addressed that issue by adding a passive baffle system around the zipper and neck. If any heat bleeds off from the top zipper, it's unnoticeable. For temperature regulation, users can unzip a lower section of the bag or adjust the hood. The bag has a looser fit than most other mummy-style bags, making movement easy, especially for side sleepers.
The Slick Bag comes in any color you want, too — as long as it's coyote tan.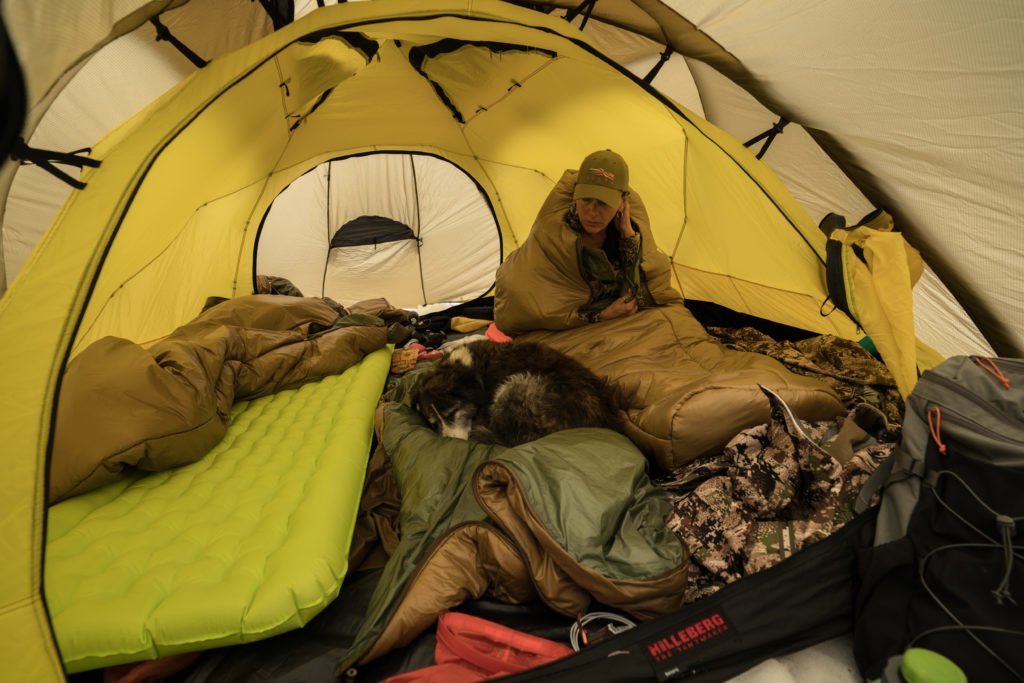 Returning to that debate between down and synthetic fill, I have a confession: I generally prefer down. The light weight and low volume when compressed is ideal for a minimalist backpacker or ultralight hiker looking to shave off a couple more ounces from their pack.
But for a hunter, especially someone using vehicular transportation or who may be working out of a base camp where cutting ounces is not critical, a synthetic bag like the Slick Bag is the perfect choice. Not having to worry about water on the sleeping bag provides peace of mind. The bag is also great for anyone who plans on bivouac camping. Without the protection of a tent, the synthetic fill and water-resistant RhinoSkin exterior is a must.
The base price of the Slick Bag is $340 and ranges up to $498 depending on degree rating, length, and width, which is in line with other high-end synthetic bags. Along with tents and rain coats, sleeping bags are an important — albeit often expensive — part of safe camping. It's worth it to find something that will do what you need it to do. It's also important to take proper care of your investment — for long term storage, sleeping bags should be hung in a closet and kept dry.
Unlike some gear on the market that looks cool but falls apart quickly, Kifaru's sleeping bags are built to stand up to hard use for a very long time. The Slick Bag is a well-built sleeping bag that will keep you warm and comfortable in harsh conditions.