Hunters across the United States head into the wilderness each autumn in search of various game. Aside from their weapon, the most important item that every should hunter carry is a good knife, which allows them to properly care for the meat after the shot. Like most Americans, I have a busy schedule trying to balance family, work, and hobbies. If your hobbies don't include taking care of your knife and sharpening it regularly, which can be a time-consuming task, then it's time to consider a replaceable blade knife like the Tyto 1.1.
Replaceable blade knives have been around for quite some time, but they often have complicated features and small parts that are hard to clean. I have used just about every brand available, and the Tyto is my favorite due to its simplicity, weight, and easy handling.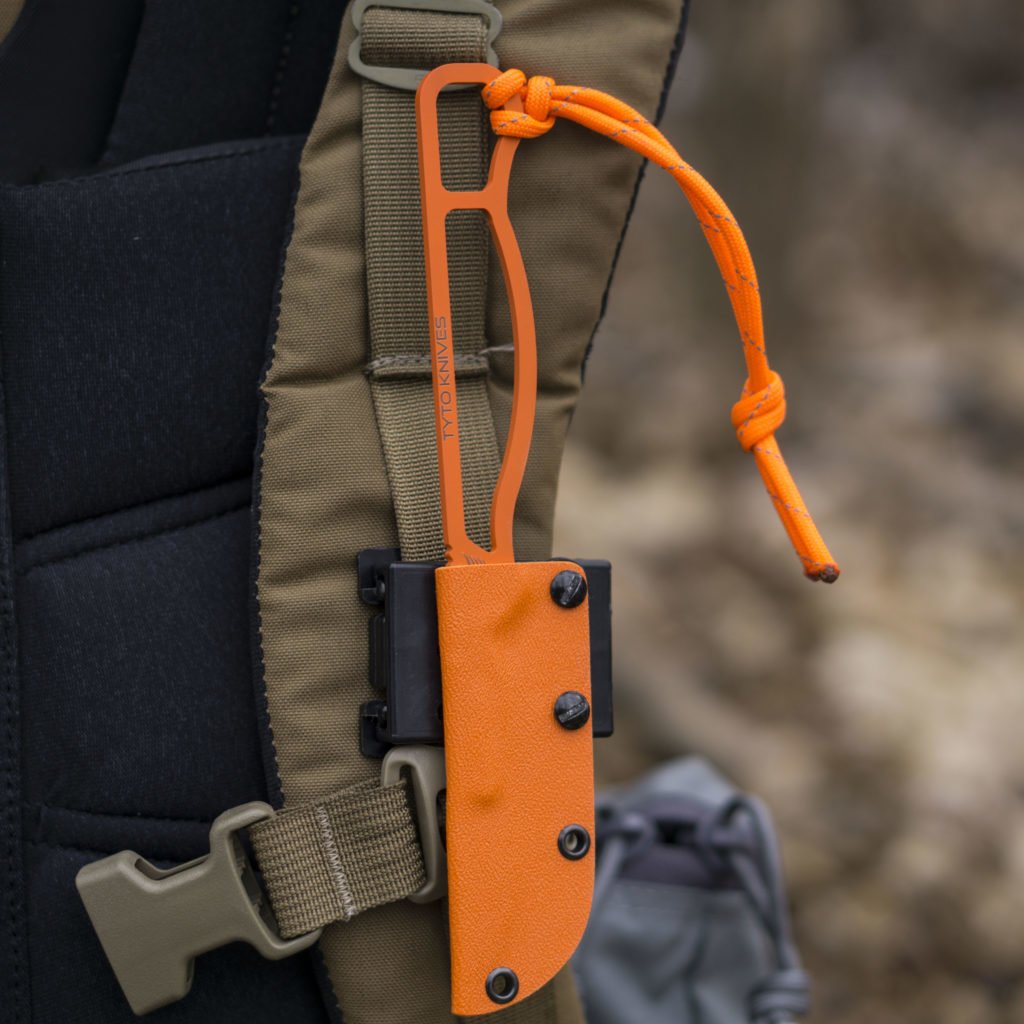 One of the biggest complaints about replaceable blade knives is simplicity — or lack thereof. Many feature a button mechanism for blade removal that gets clogged and gunked up with fat when dressing an animal, making it difficult to change blades while working. The Tyto, however, has one small groove that the blade slides over and attaches to the handle — and it is easily cleaned with a fingernail and wet wipe. It also lacks buttons and levers, which eliminates the possibility of a mechanical failure. The grooved simplicity of the Tyto 1.1 also makes it easy to clean, especially in the field when normal cleaning tools are not available.
Weighing in at 1.5 ounces — that's the handle, blade, and sheath — the Tyto 1.1 is extremely lightweight. You can carry a Tyto with 10 extra blades and still be well under the weight of a traditional hunting or pocket knife; add the weight of a sharpening stone, and you really come out on top.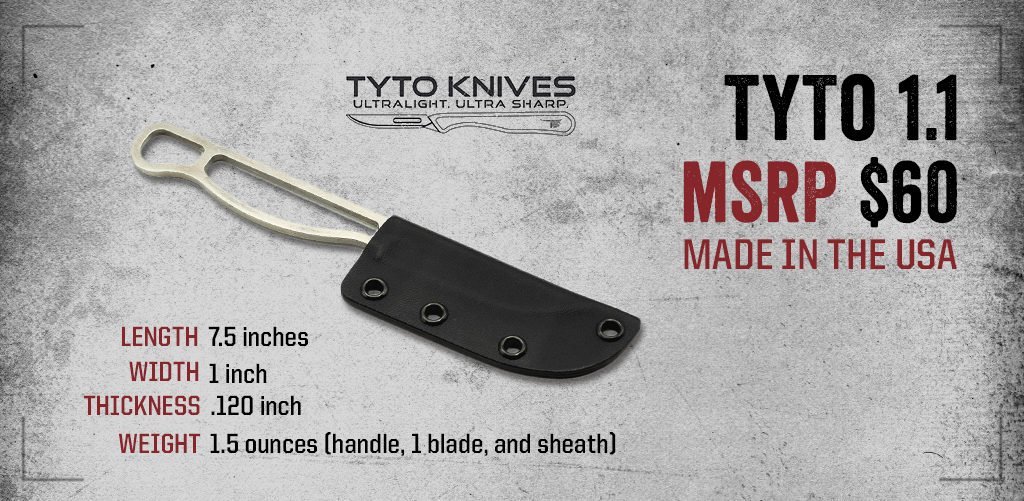 With its skeletonized handle — which is made of 440 stainless steel and nearly indestructible — the knife feels well-balanced and comfortable in the hand. If it doesn't fit your hand well, it's easy to create a paracord wrap to beef up the handle and create a more comfortable grip.
The Tyto 1.1 was designed specifically for hunting, fishing, and cleaning game, so the blades aren't made to be indestructible. If used for heavy duty cutting, there's a definite risk of breaking a blade. But over the past two years I've broken down two elk, countless whitetail, turkey, and trout, and I have been extremely satisfied with its performance. This is a knife every outdoorsman should consider.