Richard "Dick" E. Cavazos made history in 1982 as the US Army's first Hispanic four-star general. However, Cavazos had already earned a revered reputation among his troops while leading combat operations during the Korean War and the Vietnam War.
During his 33-year Army career, Cavazos was awarded two Distinguished Service Crosses (one in Korea and one in Vietnam), two Silver Stars, two Legions of Merit, a Distinguished Flying Cross, five Bronze Stars with valor, a Purple Heart, and numerous other campaign and meritorious service medals.
The native of Kingsville, Texas, graduated from Texas Technological College, now Texas Tech University, in 1951 and then earned his commission. He later led the famous 65th Infantry Regiment, "The Borinqueneers," during the Korean War. The US Army's only all-Hispanic unit was attached to the 3rd Infantry Division. On the night of June 14, 1953, near the city of Sagimak, Cavazos, then a lieutenant, led his men on a daring raid against an entrenched enemy position.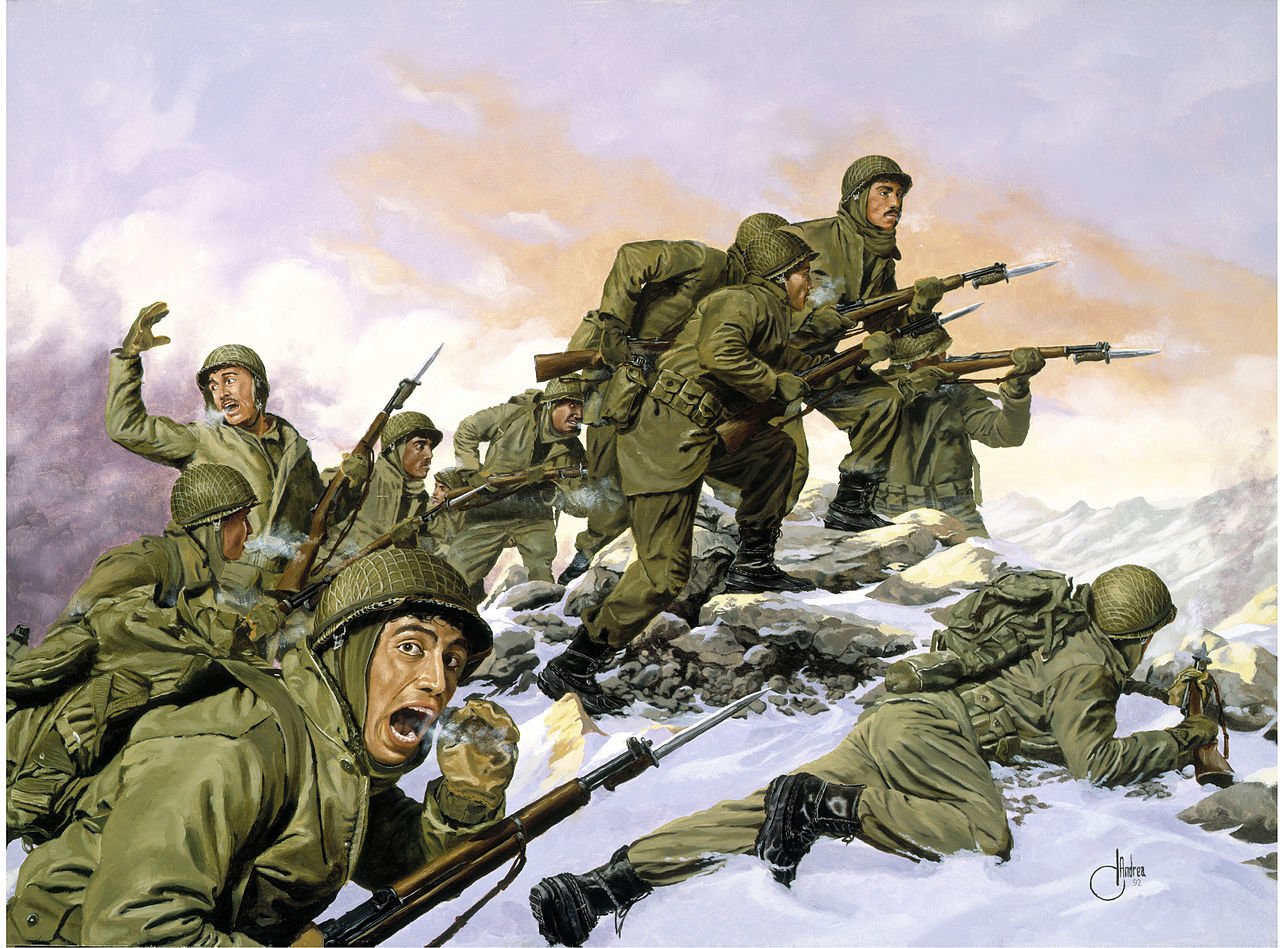 The enemy had realized their position was overrun and targeted the loss with a heavy barrage of fire. Cavazos quickly withdrew the company to regroup his men, then spearheaded assaults through the hail of gunfire to kill enemy soldiers and destroy vital equipment. When the order came for the United Nations element to withdraw, Cavazos remained alone at the enemy outpost to search the area for any missing Americans. While completely exposed to heavy hostile fire, Cavazos located five wounded men and evacuated them one at a time.
He first brought each wounded soldier to a point on the reverse slope of the hill where they were safe from hostile fire; he then took them the rest of the way to friendly lines. Cavazos made two additional trips between the UN position and an enemy-held hill searching for casualties. He encountered and evacuated scattered groups of men who'd lost their way in the confusion of combat. Only when all friendly soldiers were deemed safe did Cavazos finally retreat to friendly lines and accept treatment for his wounds. For his action that day, Cavazos was awarded his first Distinguished Service Cross medal.
His second Distinguished Service Cross came 14 years later during the Vietnam War. At the time, Cavazos was serving as a lieutenant colonel with Headquarters Company, 1st Battalion, 18th Infantry, 3rd Brigade, 1st Infantry Division.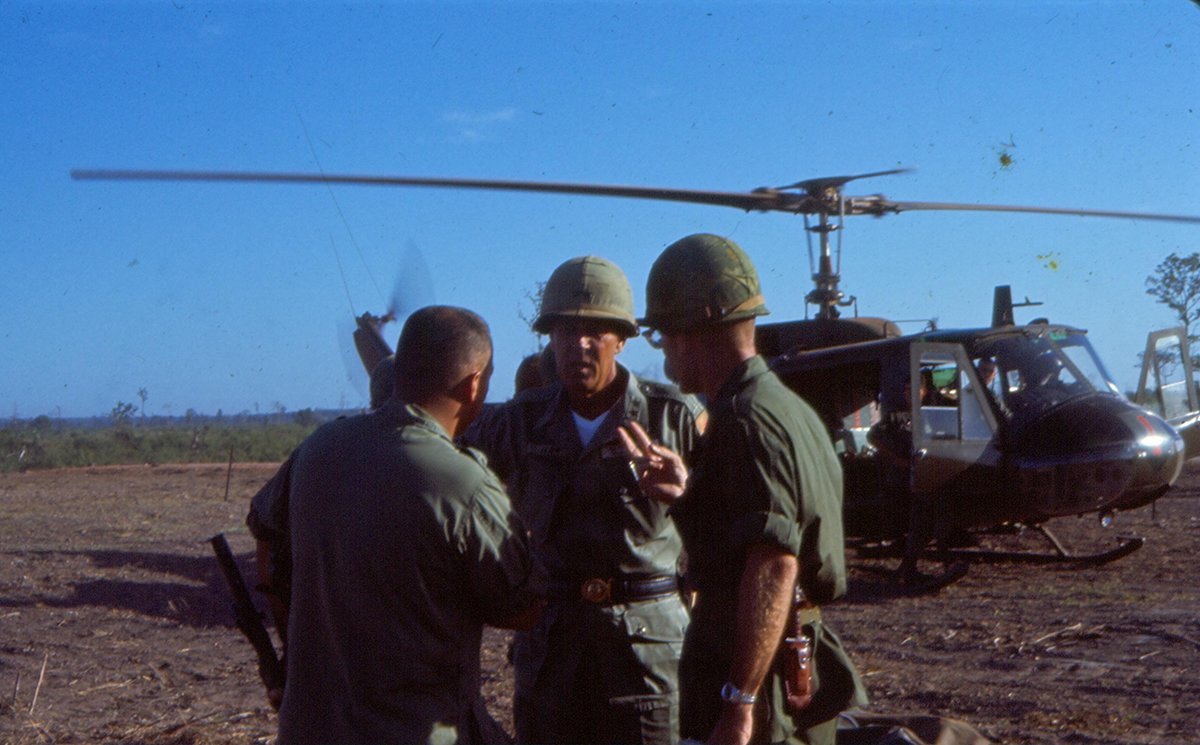 On Oct. 30, 1967, a day before Halloween, Cavazos, who was a battalion commander at the time, led his unit on a search and destroy mission within a large rubber plantation near Loc Ninh along the Cambodian border. One of his companies advanced forward to conduct reconnaissance and came under heavy enemy fire from a Viet Cong battalion. The well-entrenched enemy positions on the slope of a hill could have decimated the American unit if it weren't for the quick actions of Cavazos.
He maneuvered other elements under his command forward to engage the enemy forces. While exposed to hostile fire and shrapnel from exploding grenades, Cavazos directed a coordinated counterattack. The onslaught overwhelmed the Viet Cong battalion, and they abandoned their fortified positions.
After Cavazos called for fire, airstrikes and artillery hammered the hill to cut off the Viet Cong's line of retreat. He then advanced with complete disregard for his safety and took control of the enemy's abandoned position. From there, Cavazos directed artillery to target the hilltop, destroying the Viet Cong force as it retreated. Through his actions, Cavazos personally inflicted several enemy casualties and captured numerous hostile weapons.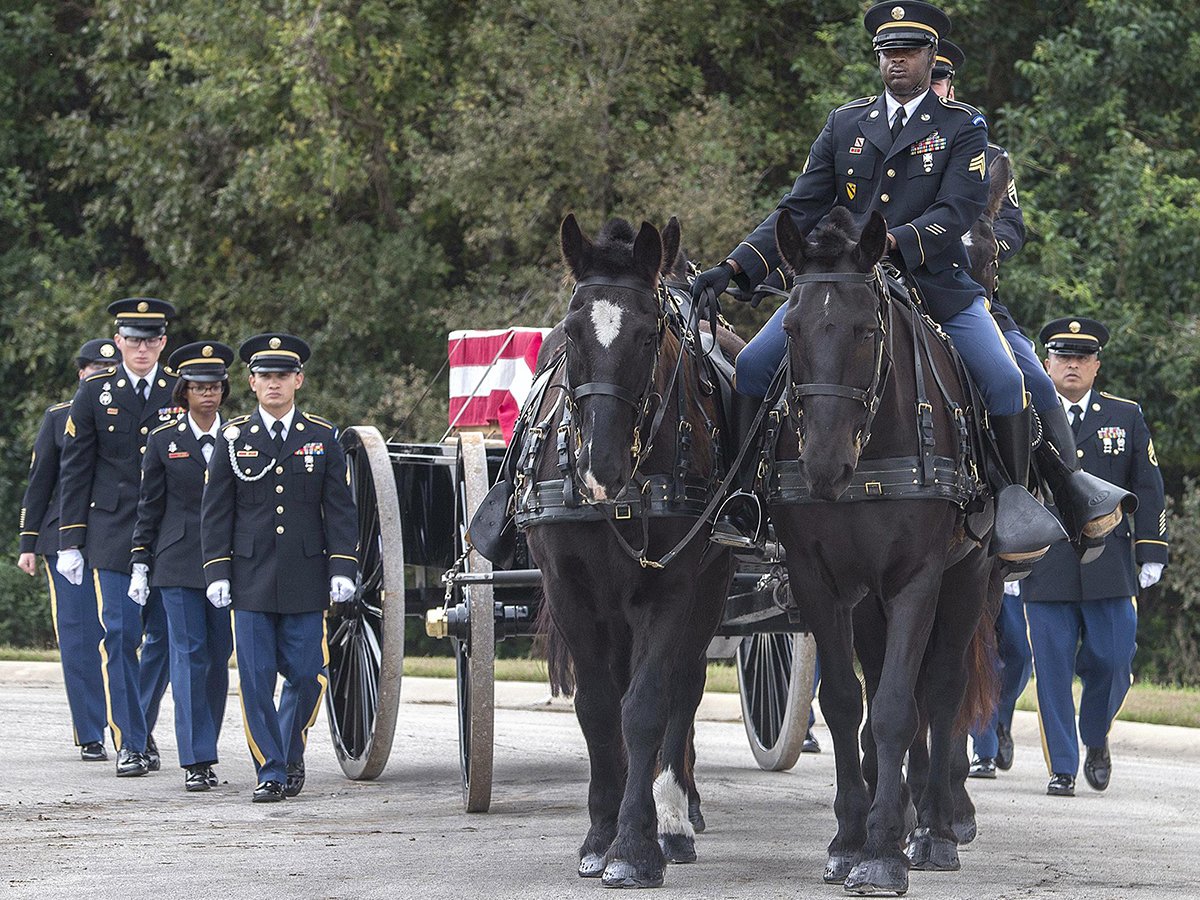 In 1976, Cavazos became the first Hispanic to reach the rank of brigadier general in the US Army. For his final military assignment, he worked at the US Army Forces Command and helped with the development of the Battle Command Training Program, which influenced the warfighting capabilities of the US Army. Cavazos retired as a four-star general in 1984 after 33-years of service to his country.
In 2017, Cavazos died at 88 after a long battle with Alzheimer's disease.
After his passing, retired Army Gen. Carter F. Ham, one of the few military leaders to rise from the rank of private to four-star general, said, "America's Army lost a giant."
Read Next: The Borinqueneers: The US Army's Only All-Hispanic Unit