US intelligence agencies believe that Russia is planning a huge invasion of Ukraine this summer, and President Joe Biden was set to tell Russian President Vladimir Putin in a call Tuesday, Dec. 7, that an invasion could lead to US intervention. CNN was reporting that Biden has ordered the Pentagon to begin planning for a massive withdrawal of US citizens should hostilities arise. Meanwhile, European and NATO leaders believe a war in the region could escalate into a larger conflict.
Here's what you need to know about the rising tensions in Eastern Europe and how we got here.
A Massive Military Offensive
Russia is planning to invade Ukraine on multiple fronts in an offensive that could involve a fighting force 175,000 soldiers strong, The Washington Post reported Friday. Russia successfully invaded and annexed the Ukrainian region of Crimea in 2014 with a force barely one-seventh that size. The paper cited US intelligence documents and statements from US officials speaking on the condition of anonymity, all of which anticipate Russia launching an attack on Ukraine in early 2022.
"The plans involve extensive movement of 100 battalion tactical groups with an estimated 175,000 personnel, along with armor, artillery and equipment," an anonymous Biden administration official told The Washington Post.
A Russian battalion tactical group, or BTG, is a "detachable instrument" of a brigade that incorporates motorized rifle companies, tanks, and artillery batteries, according to the US Army's Foreign Military Studies Office. There are 168 operational BTGs at the Kremlin's disposal, according to Tass, Russia's largest state-owned news agency.
Meanwhile, the Biden administration has apparently begun to plan to get US citizens out of Ukraine. Biden and the Pentagon have come under deep criticism for being unprepared for an evacuation of Afghanistan.
What World Leaders Are Saying
At a Wednesday press conference following a meeting with NATO foreign ministers in Latvia last week, NATO Secretary-General Jens Stoltenberg said any future moves of aggression by Russia would "come at a high price."
"Ministers made clear that we stand by our decisions," Stoltenberg said. "Our support for their sovereignty and territorial integrity remains unwavering. And we remain committed to enhance our support to both [Ukraine and Georgia].
"We are already strengthening their capabilities to defend themselves. Training and exercising together. Providing maritime support. And sharing information."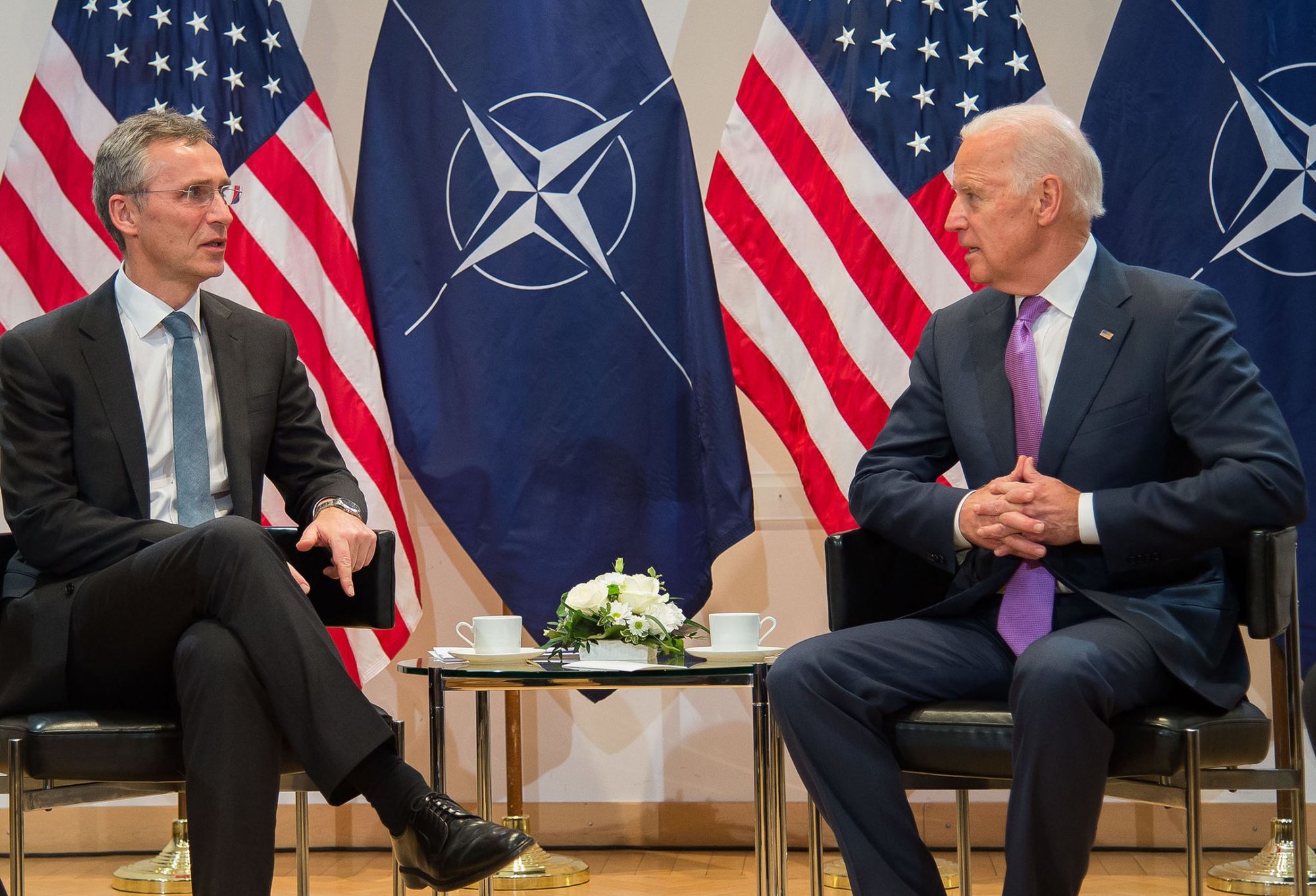 US leaders remain optimistic that the escalating situation along the Russia-Ukraine border can be resolved diplomatically. At a press conference Monday, Pentagon press secretary John Kirby said that Russian military movements were concerning but that the United States could not definitively say what Putin's intentions were.
Biden was set to speak with Putin Tuesday on a video call about the rising tensions surrounding the Russian military buildup. NPR reported Monday that the president was expected to tell Putin that the United States would intervene, should Russia invade Ukraine.
"[Biden] will make clear without any kind of rhetorical flourish or finger-wagging what the United States is prepared to do both in respect to deterrence and in respect to diplomacy," a senior administration official told reporters. "We believe that we have a path forward that would involve substantial economic countermeasures by both the Europeans and the United States that would impose significant and severe economic harm on the Russian [economy] should they choose to proceed."
The Relationship Between Russia and Ukraine
After nearly a century under Moscow's control within the Soviet Union, Ukraine declared its independence in August 1991, four months before the USSR dissolved. Family ties across the border are common. Over the last 30 years, Ukraine has pushed to align itself with the West, including with the United States, NATO, and the European Union, according to the Council on Foreign Relations. A pro-democracy movement in the country grew for most of the early 2000s, culminating in the removal of pro-Russian Ukrainian president Viktor Yanukovych in early 2014. Russia invaded Crimea within weeks and launched the war in the Donbas region that has lingered in varying levels of intensity ever since.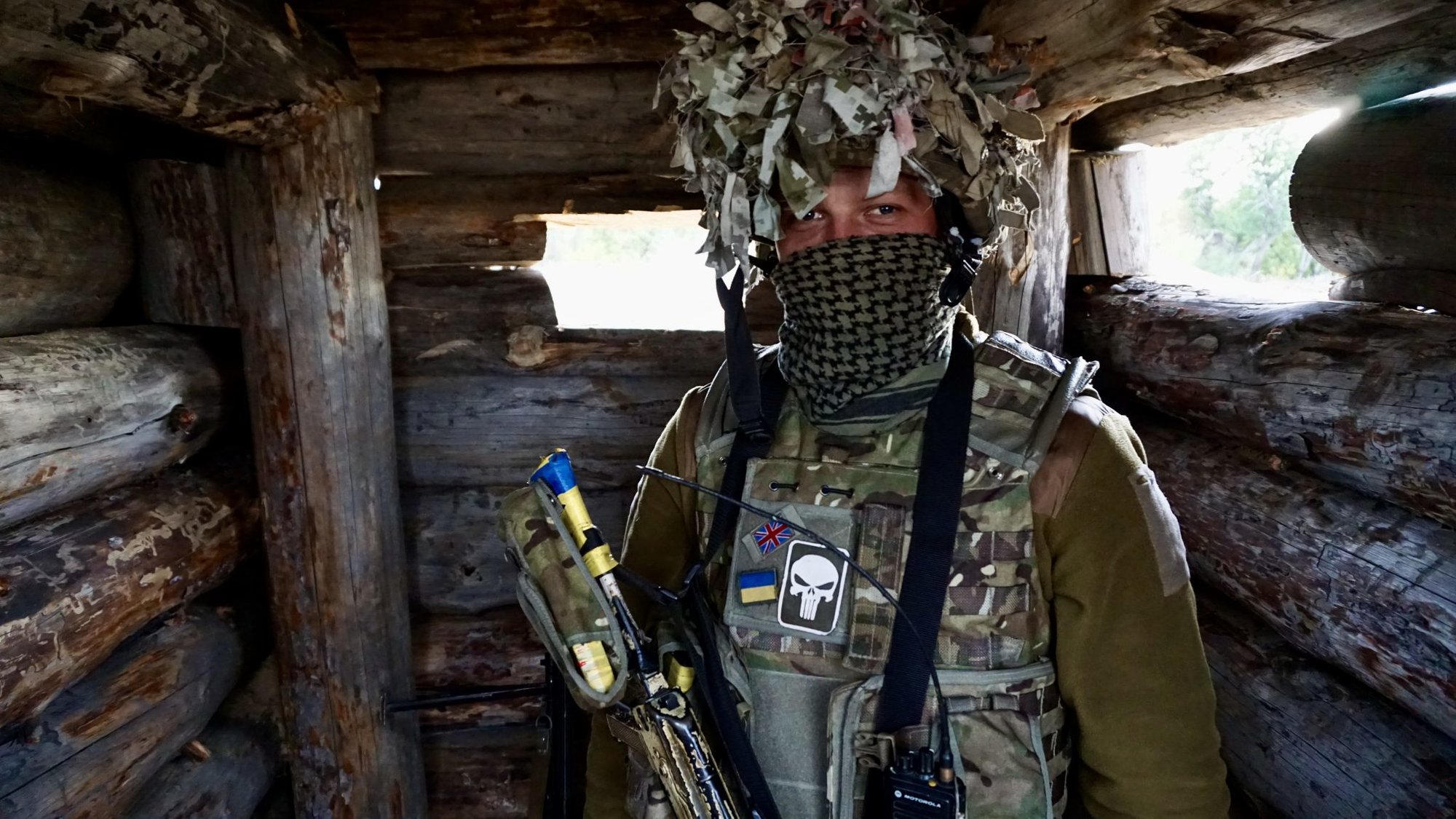 Putin — who has been in power for 18 of the last 22 years — has long sought to maintain Russian interests in Ukraine and thwart Western influence. Putin said Wednesday that Russia wanted guarantees ensuring NATO would halt any eastern expansion toward the Russian border. Putin also demanded the United States and NATO not deploy weapons to Ukraine near the border, The Associated Press reported, warning of a strong response from Russia.
Coffee or Die Magazine's Nolan Peterson has been reporting in Ukraine for more than a year. On Thursday, Peterson reported on an alleged Russia-linked coup to overthrow Ukrainian President Volodymyr Zelenskyy, but the alleged coup did not come to pass.
Many anticipate an invasion similar to the Russian blitz of 2014 when Russia seized Ukraine's Crimean Peninsula by military force. According to the Brookings Institution, a public policy nonprofit, the illegal annexation of Crimea by Russia was the largest land grab in Europe since World War II.
Crimea is still under Russian control, and more than 14,000 people have been killed since the conflict erupted eight years ago.
Read Next: