The professor emeritus of history at the US Military Academy at West Point, a retired US Army brigadier general who was born on the third of July — the date of Pickett's Charge in Gettysburg — has done his homework, starting with his hometown.
Ty Seidule grows up about 8 miles downriver from Washington, DC, in Alexandria, Virginia, where in 1834 "one of the largest slave-trading companies in the country […] owned a huge slave prison" that each year shipped as many as 2,000 enslaved people farther south.
But in Virginia schools, he writes, "I never received an honest accounting of slavery."
When his father becomes headmaster at a private school in Monroe, Georgia, founded "to ensure that white kids didn't have to go to school with Black kids," the family lives "across the street from an all-white country club." After World War II, "only one mass lynching occurred in the United States" — outside town in 1946, when "Georgia was a police state, not a democracy."
Upon graduating from George Walton Academy in 1980, he knows nothing about the area's racial history. Why not? "Nobody ever talked about it."
And the naive young man who longs to be a "Virginia gentleman" returns northward — to Washington and Lee University in Lexington, Virginia, the venerated burial place of US Army colonel and Confederate Gen. Robert E. Lee. It's a city of "gentleman scholars and gentleman warriors."
Eventually, Seidule realizes the college's Lee Chapel is the "shrine of the Lost Cause," a mecca for honoring "Southern Saint" Lee and for promoting a justification for the South's rebellion — and an excuse for its defeat.
"As it turns out," he says, "the lies of the Lost Cause infused every aspect of my life — and that pisses me off."
But his book is remarkably free of diatribe and successfully corrects the lies. His evolution toward enlightenment — prompted by an epiphany while teaching at West Point — about his nation's history is encouraging and often entertaining, usually because he does not spare himself. "I am amazed at my own obtuseness."
The 40-year career soldier who accepted an ROTC scholarship "for purely fiscal reasons" offers a reasoned and seasoned personal and scholarly take on racism in the nation. And in its military, especially Army posts that continue to refer reverently to Confederate officers.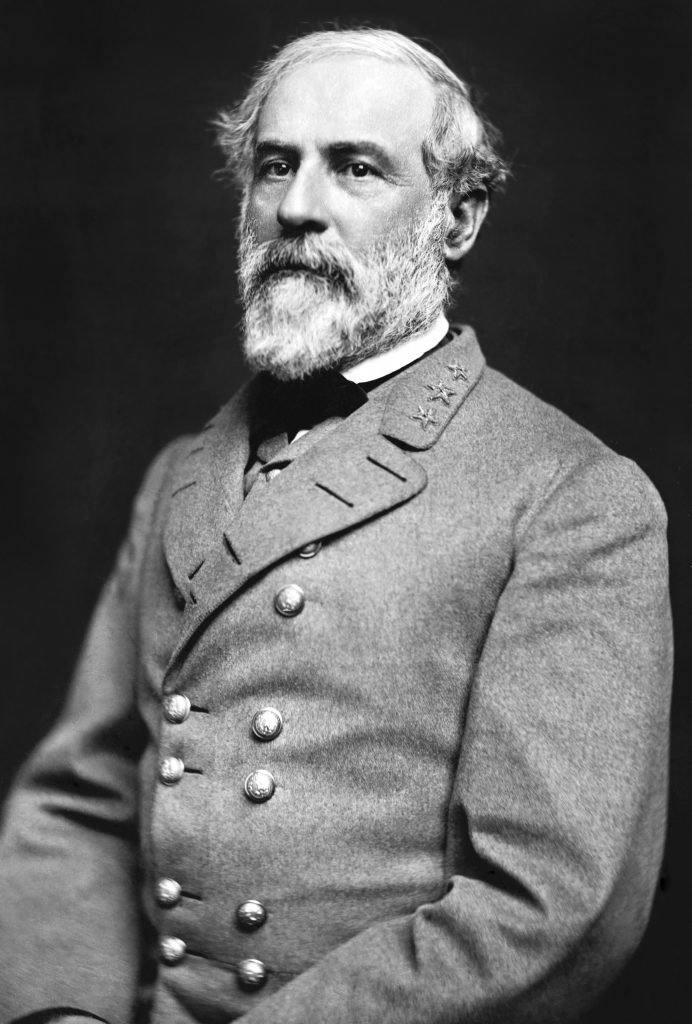 Just one of the examples? At the US Military Academy, his family's house is "on Lee Road in Lee Housing Area near Lee Gate." As in "Robert E."
In Robert E. Lee and Me, Seidule's mission is precision. His aspiration is accuracy.
He documents: The romanticized novel Gone With the Wind uses the N-word 103 times.
He defines: "Lee's decision to fight against the United States was not just wrong; it was treasonous." And "even worse, he committed treason to perpetuate slavery."
Throughout his book, part memoir and part demythification, Seidule does not ask any reader to cancel somebody else's sense of cultural upbringing. Rather, he advocates that everybody's story be part of a nation's narrative that is inclusive, not exclusive.
"When people tell me that I'm trying to change history, I point to stories hidden from me in Virginia and Georgia. I don't want less history; I want more."
"More" history includes an acknowledgment of everybody's background, from the slaveholder to the enslaved person, and Seidule's book offers examples of both. He also offers hope.
"Despite detailing the systemic racism throughout the history of this country, I believe in the promise of America."
Besides this book, Seidule has other opportunities to present his message:



His 2015 six-minute video called "Was the Civil War About Slavery?" has 2.7 million YouTube views on PragerU, the conservative website whose "minds behind our ideas" include Candace Owens and Tucker Carlson. Like politics, societal progress makes strange bedfellows.




And last month, Secretary of Defense Lloyd Austin appointed Seidule to the commission that has Congress' mandate to reconsider names such as Fort Belvoir (named for a plantation — an "enslaved labor farm") and Fort Benning (named for a man who "never served a day in the U.S. Army" and "owned 90 enslaved workers").



Read Seidule's book and you will be primed to suggest names that salute the United States of America rather than the Confederate States of America. There are plenty of possibilities in Robert E. Lee and Me — except the name in the title — and just in time, given the last year of increased awareness about perceptions of racial experiences.
"The alternative to ignoring our racist history is creating a racist future."
---
Robert E. Lee and Me: A Southerner's Reckoning With the Myth of the Lost Cause by Ty Seidule, St. Martin's Press, 304 pages, $28
---
Noted but not reviewed
Red Line: The Unraveling of Syria and America's Race to Destroy the Most Dangerous Arsenal in the World by Joby Warrick, Doubleday, 368 pages, $30
The two-time Pulitzer-winning reporter and author (Black Flags: The Rise of ISIS) produces his third nonfiction book.
Publishers Weekly says Red Line balances "harrowing reports of poisoned children dying of paralysis and asphyxiation with vibrant character sketches of Syrian spies and medical workers, UN chemical-weapons investigators braving sniper fire, and American engineers facing toxic spills, hostile environmentalist flotillas, and the possible capsizing of their ship."
The Western Front: A History of the Great War, 1914-1918 by Nick Lloyd, Liveright, 688 pages, $35
The noted British historian presents volume one of an intended three-book history of World War I. First out — on March 30 — is his study of the war in France and Germany, to be followed by the Eastern Front and "the wider war" in Africa and the Middle East. Lloyd says each theater has "its own heroes and villains, rogues and knaves."
Read Next: